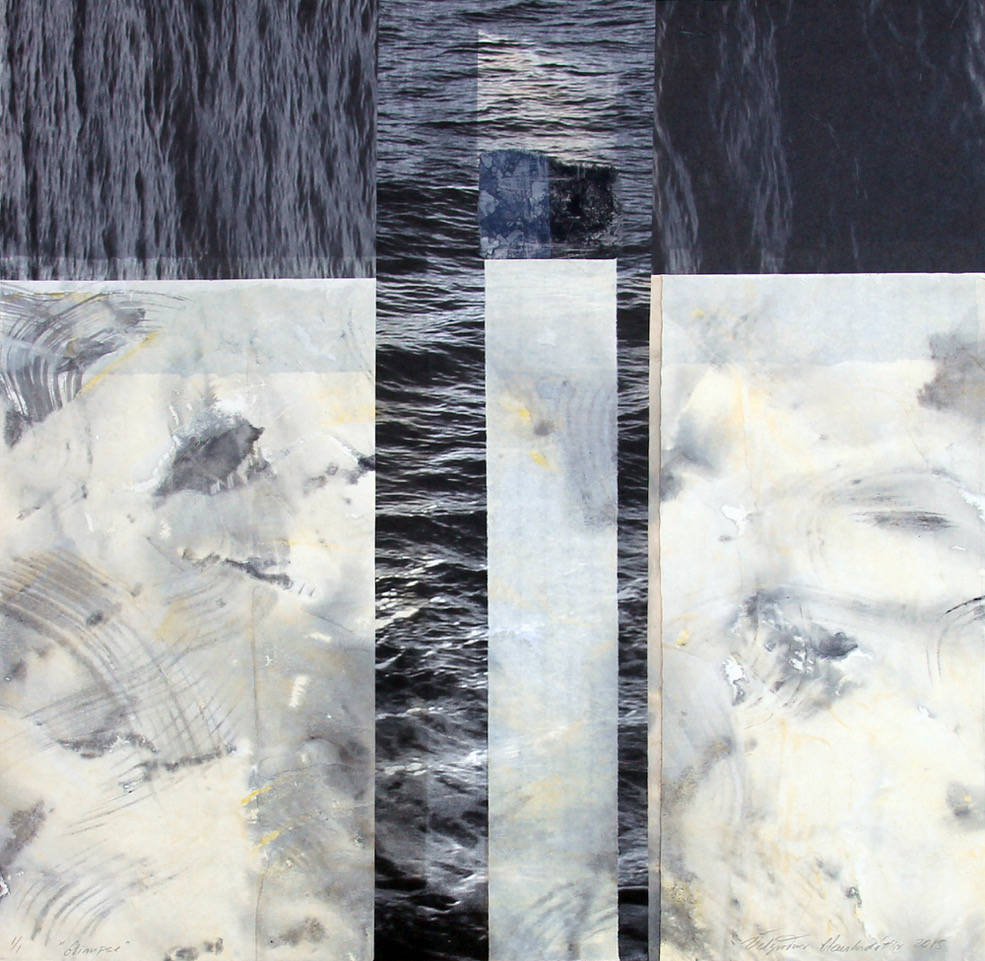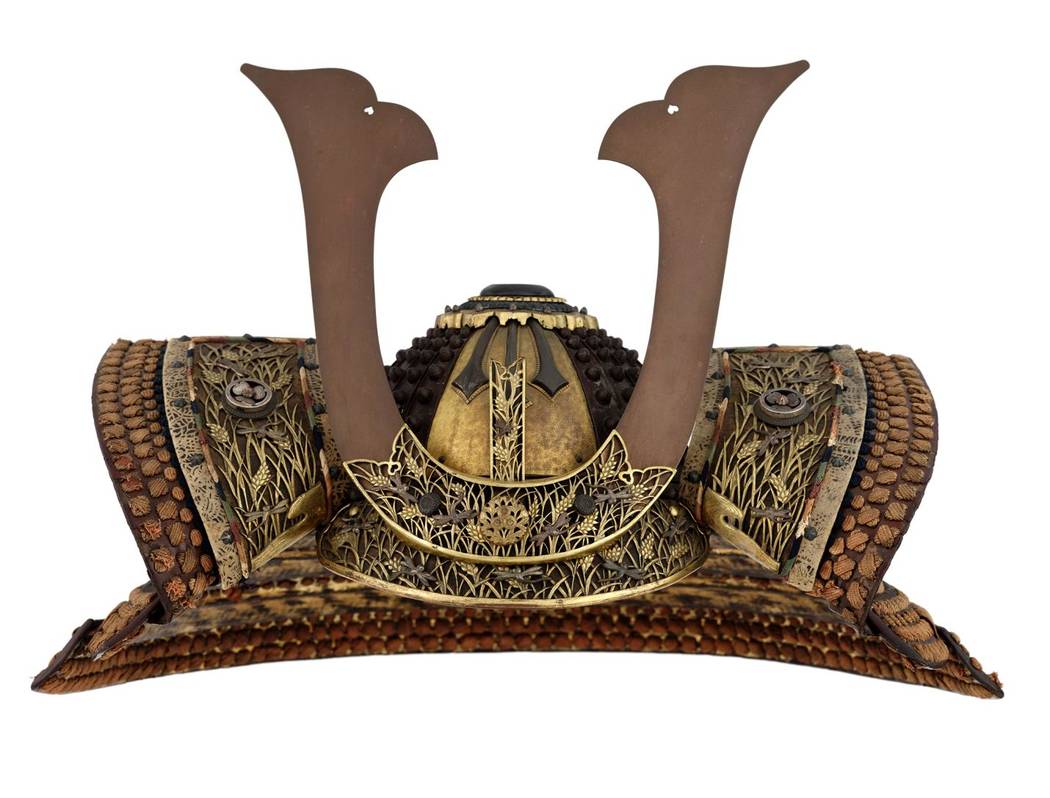 'Technology and Touch'
Printmakers from San Francisco and Reykjavik, Iceland, explore the balance they must find between handwork and technology. Priscilla Fowler Fine Art at Art Square, 1025 S. First St. priscillafowler.com
'In Between'
Husband-and-wife artists Nanda Sharifpour and Ali Fathollahi exhibit new artwork in a variety of mediums, including video installation, projected image and sculptures. The artists' reception will be from 6 to 8:30 p.m. Friday. Left of Center Art Gallery, 2207 W. Gowan Road, North Las Vegas. facebook.com/leftofcentergallery
BCAG exhibit
Glass art by Boulder City Art Guild member Annalea DeFazio is on display in the exhibit "Annalea by the Sea." The artist reception will be from 1 to 3 p.m. Saturday. Boulder City Art Guild Gallery at Boulder Dam Hotel, 1305 Arizona St., Boulder City. bouldercityartguild.com
Art Walk
The Forum Shops' monthly art event features live artist appearances and performances, signings, demonstrations, light bites and beverages from 7 to 9 p.m. Thursday at Magical Memories Featuring Disney Fine Art, Gallery of Music & Art, Exclusive Collection Gallery and Skye Art Gallery. Terrace Level of the Forum Shops at Caesars, 3500 Las Vegas Blvd. South.
Wonderland Gallery
Ten acrylic paintings by Lynn Adamson Adrian are on display in the exhibit "Faces." Wonderland Gallery in the Arts Factory, 107 E. Charleston Blvd., Suite 110.wonderlandgallery.com
City Lights Arts Gallery
Watercolor and acrylic paintings from Judi Moreo's "Choices" Collection. 3 E. Army St., Henderson. citylightsartgallery.com
Obsidian Fine Art
Animal-themed paintings by Mandy Joy and oil figure paintings by Steve Anthony. Obsidian Fine Art at the Arts Factory, 107 E. Charleston Blvd., Suite 240. facebook.com/obsididanfineart
Samurai warrior exhibit
"Samurai: Armor From the Ann and Gabriel Barbier-Mueller Collection" represents the evolution of the samurai warrior's appearance and equipment over 600 years. Items on display include full suits of armor, helmets, weapons and masks. Bellagio Gallery of Fine Art. bellagio.com
Kathleen Nathan
Photographs explore time, memory and the psyche in Kathleen Nathan's exhibit "Introspective/Retrospective." The Studio at Sahara West Library, 9600 W. Sahara Ave. kathleennathanstudio.com
Lamar Marchese
A collection of candid on-location portraits of people from around the world are on display in Lamar Marchese's exhibit "Global Villagers: Street Portraits from Around the World." Sahara West Library, 9600 W. Sahara Ave. lvccld.org
'Identity Tapestry'
The 20-foot art installation by San Francisco artist Mary Corey March commemorates the Route 91 Harvest festival tragedy. Visitors are invited to participate in its creation with webs of hand-dyed yarn and statements of identity and experiences. West Gallery at UNLV's Marjorie Barrick Museum of Art, 4505 S. Maryland Parkway. unlv.edu/barrickmuseum
'People Tell the Story'
Portraits in pencil, color pencil, ink and pastel by Donald Corpier Starr. West Charleston Library Gallery, 6301 W. Charleston Blvd. donaldcorpierstarr.com
Masters exhibition
The group exhibit features artwork in a variety of mediums by Rainer Bertrams, Yaffa Cary and Vija Hamilton. The exhibition is part of the annual "Celebrating Life" juried art program. Charleston Heights Arts Center, 800 S. Brush St. artslasvegas.org
Printmaking exhibition
"Grit and Sensitivity" explores the variety of methods and processes used by eight artists in the development of their prints. Donna Beam Fine Art Gallery at UNLV's Alta Ham Fine Arts building, 4505 S. Maryland Parkway. unlv.edu/donnabeamgallery; sgcinternational.org; eiseverywhere.com/ehome/sgci2018
'Rift'
A wide range of printmaking techniques used by Nevada artists — including intaglio, mezzotint, woodcut and serigraph — are showcased in the exhibition "Rift: A Collection of Nevada Printmakers." Nevada Humanities Program Gallery, 1017 S. First St., No. 190. nevadahumanities.org
'Golden Anniversary'
The "50 Years of Preserving History: Celebrating the Golden Anniversary of the Clark County Museum" exhibit presents the museum's history through a collection of photographs and objects. Clark County Museum, 1830 S. Boulder Highway, Henderson. clarkcountynv.gov/museum
'Vessel'
The exhibition of ancient West Mexican ceramics explores the relationship between form and function. Braunstein Gallery at UNLV's Marjorie Barrick Museum of Art, 4505 S. Maryland Parkway. unlv.edu/barrickmuseum
Vinyl banner exhibit
"Red" is the color theme for the vinyl banners on display as part of the city of Las Vegas Aerial Gallery. The exhibit features artwork by eight artists on light poles spanning eight blocks in downtown Las Vegas. First Street Art Trail, located on First Street from Boulder Avenue to Bridger Avenue. 702-229-2787
Yoshiko Shimano
Large-scale print artwork by Yoshiko Shimano, professor of printmaking at the University of New Mexico, are on display in the exhibit "Engraving on Land." Fine Arts Gallery at CSN's Cheyenne campus, 3200 E. Cheyenne Ave., North Las Vegas. csn.edu/artgallery
Bikini Atoll Nuclear Test
Watercolor painting by Naval artist Arthur Beaumont depicts the 1946 Baker atomic test during Operation Crossroads on Bikini Atoll. Pacific Testing Gallery at National Atomic Testing Museum, 755 E. Flamingo Road. nationalatomictestingmuseum.org
To submit gallery listings, email mrhynes@reviewjournal.com.