Arts captured our imagination in new ways in 2015
December 30, 2015 - 6:45 pm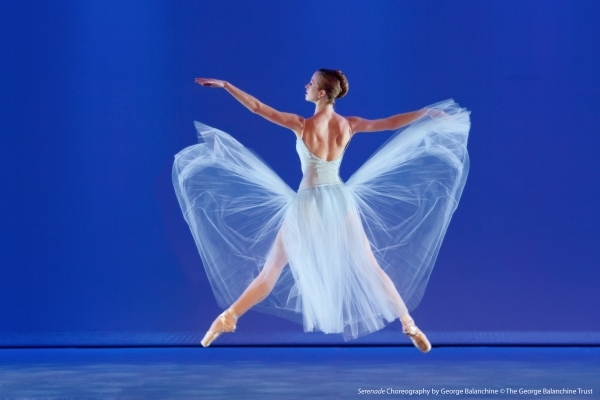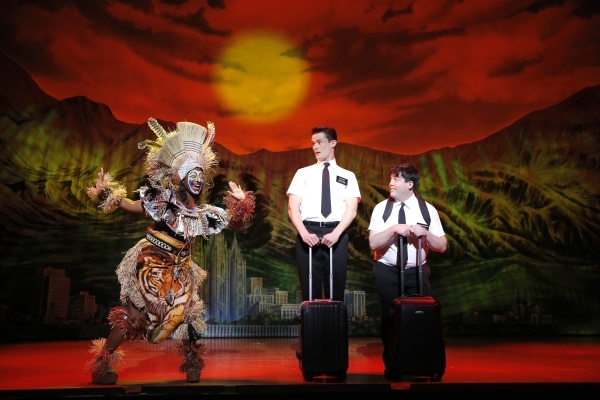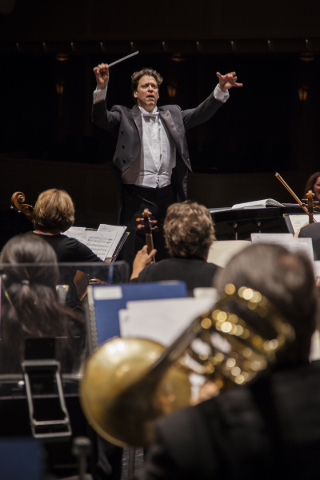 You win some, you lose some.
That's a constant in Las Vegas — and it holds just as true in the arts as it does in the casino.
And so, with only a few days to go in 2015, it's time to check the rear-view mirror for our annual retrospective.
In its fourth year, Las Vegas' self-proclaimed "heart of the arts" — alias The Smith Center for the Performing Arts — continued its eclectic programming, with resident companies from Nevada Ballet Theatre to the Las Vegas Philharmonic making artistic strides.
Now in his second season at the Philharmonic helm, music director Donato Cabrera got rid of the orchestra's "Pops" and "Masterworks" concert designations, treating every program with the same artistry and enthusiasm.
Las Vegans also had a chance to see where Cabrera learned some of his musical leadership skills, when mentor Michael Tilson Thomas — with whom Cabrera works at the San Francisco Symphony — conducted the London Symphony Orchestra in a dream of a concert at Reynolds Hall.
(While we're on the subject of musical leaders, a salute to Taras Krysa, who stepped down this year as music director of the Henderson Symphony Orchestra; to Yunior Lopez, who founded the Young Artists Orchestra of Las Vegas for musicians 22 and younger; and pianist Alexandria Le, who oversaw the inaugural Las Vegas Wine and Music Festival.)
Nevada Ballet Theatre, meanwhile, did the dance equivalent of making lemonade from lemons when the company presented "A Balanchine Celebration" devoted to legendary choreographer George Balanchine — which included the snazzy, jazzy "Slaughter on Tenth Avenue," originally intended as part of a theatrical production that never happened.
The Smith Center's other resident dance company, Las Vegas Contemporary Dance Theater — which moved into a new arts district headquarters — also celebrated world-class choreography with Alvin Ailey's "Night Creatures," becoming the first dancers (other than Ailey's) to perform the Duke Ellington-scored work.
The Smith Center's Broadway Las Vegas series brought such Tony-winners as "Ragtime" and "Newsies" to Reynolds Hall, along with a return engagement for "The Book of Mormon."
But the center's biggest Broadway offering may have been "Hal Prince's Broadway: An Evening in Word and Song" — in which the producer and/or director of legendary musicals from "Fiddler on the Roof" to "Phantom of the Opera" shared his insights into those, and other theatrical landmarks — while such former showroom stalwarts as Paul Anka and Engelbert Humperdinck also made their Reynolds Hall debuts.
The Smith Center's other venues also saw a wide range of activity, with Las Vegas-based Broadway in the Hood launching a season of shows, primarily at the Troesh Studio Theater, which also welcomed a transfer of the Los Angeles hit "Re-Animator the Musical." And at the elegant, swellegant Cabaret Jazz, everyone from jazz favorite Diane Schuur to cabaret queen Barbara Cook and Tony-winner Annaleigh Ashford joined resident headliner Clint Holmes in the intimate club.
Theater, song and dance also flourished elsewhere throughout 2015.
Super Summer Theatre celebrated its 40th-anniversary season at Spring Mountain Ranch, while Las Vegas' award-winning Rainbow Company Youth Theatre launched its own 40th-anniversary celebration this fall.
From Cockroach Theatre at Art Square to Las Vegas Little Theatre, local troupes brought edgy new plays and longtime favorites to Southern Nevada audiences.
Nevada Conservatory Theatre staged a world premiere revamp of "Ka" conductor Richard Oberacker's musical "ACE" at UNLV, while the spoofy world premieres of "Showgirls: The Musical" and "Mister Wives" popped up at the revitalized Onyx Theatre — which at this point last year looked like it wouldn't even make it to 2015. Onyx producing director Troy Heard's Table 8 Productions also took over the Gateway Motel for the site-specific "Motel."
Speaking of motels, downtown's shuttered Town Lodge Motel provided a canvas for the third annual Life Is Beautiful festival's lineup of international and local artists.
But First Friday, Las Vegas' monthly arts district happening, underwent a transitional phase in 2015, becoming a nonprofit entity, following a do-your-own-thing plan until a revamped First Friday debuts in February 2016.
Meanwhile, on the Strip, Bellagio brought Picasso's "Creatures and Creativity" (including one never-before-exhibited work) to its Gallery of Fine Art. And a kabuki spectacular transformed Bellagio's signature fountains into a high-tech stage for a performance heralding a possible full-fledged kabuki festival next year.
That's the "win some" half of the equation.
On the "lose some" side, The Cosmopolitan of Las Vegas' P3Studio will close Jan. 4, ending five years of projects by local, national and international artists — during which visitors could go in, chat and even collaborate with the artists-in-residence.
That's not all we'll miss in 2016. (Topping our list: Danielle Kelly, the Neon Museum's former executive director, who departed this year, moving with her family to Las Vegas, N.M.)
Yet there's plenty to anticipate, from the unveiling of artist Ugo Rondinone's public art project "Seven Magic Mountains" near Jean Dry Lake next spring to The Smith Center's workshop world premiere of the musical "Idaho."
Winners or losers? Only the new year will tell.
For more stories from Carol Cling go to reviewjournal.com. Contact her at ccling@reviewjournal.com and follow @CarolSCling on Twitter.