Ballet meets Broadway in Nevada Ballet Theatre season finale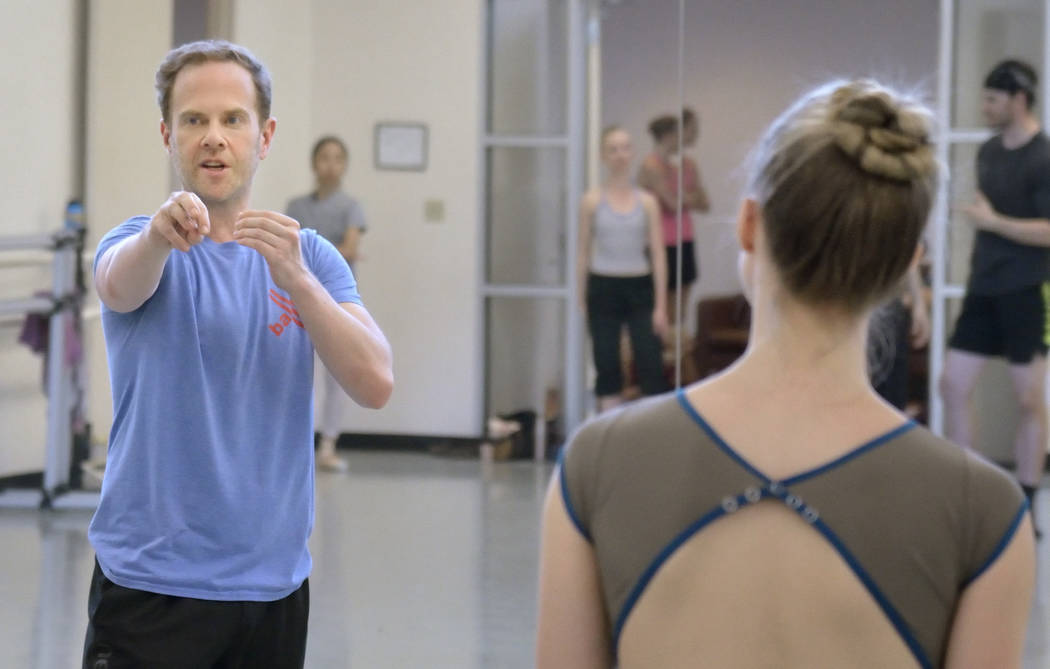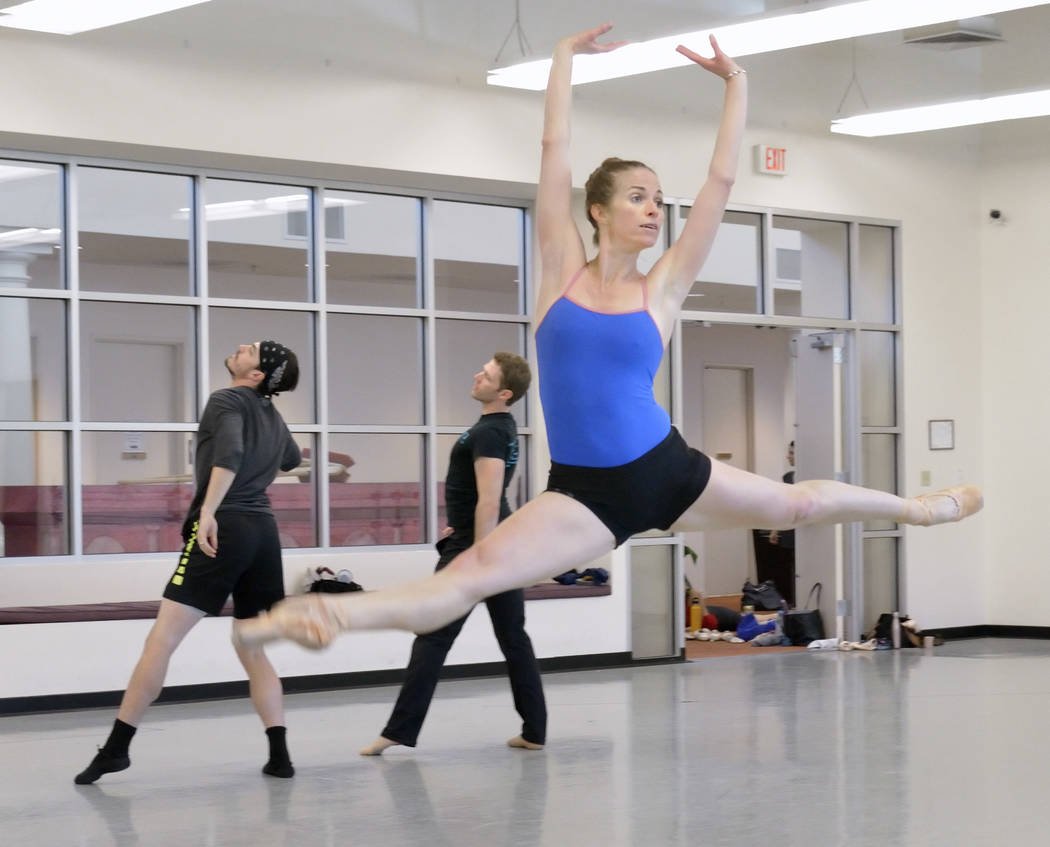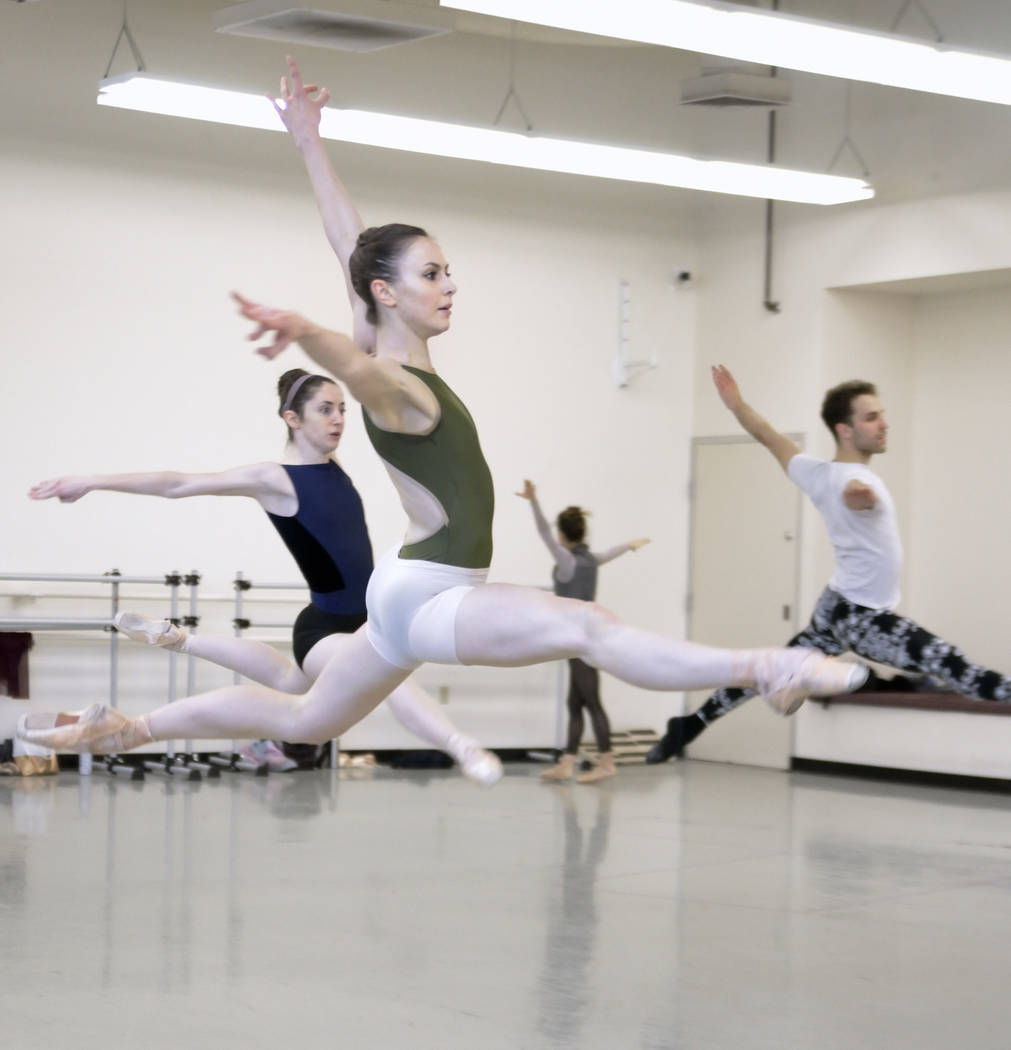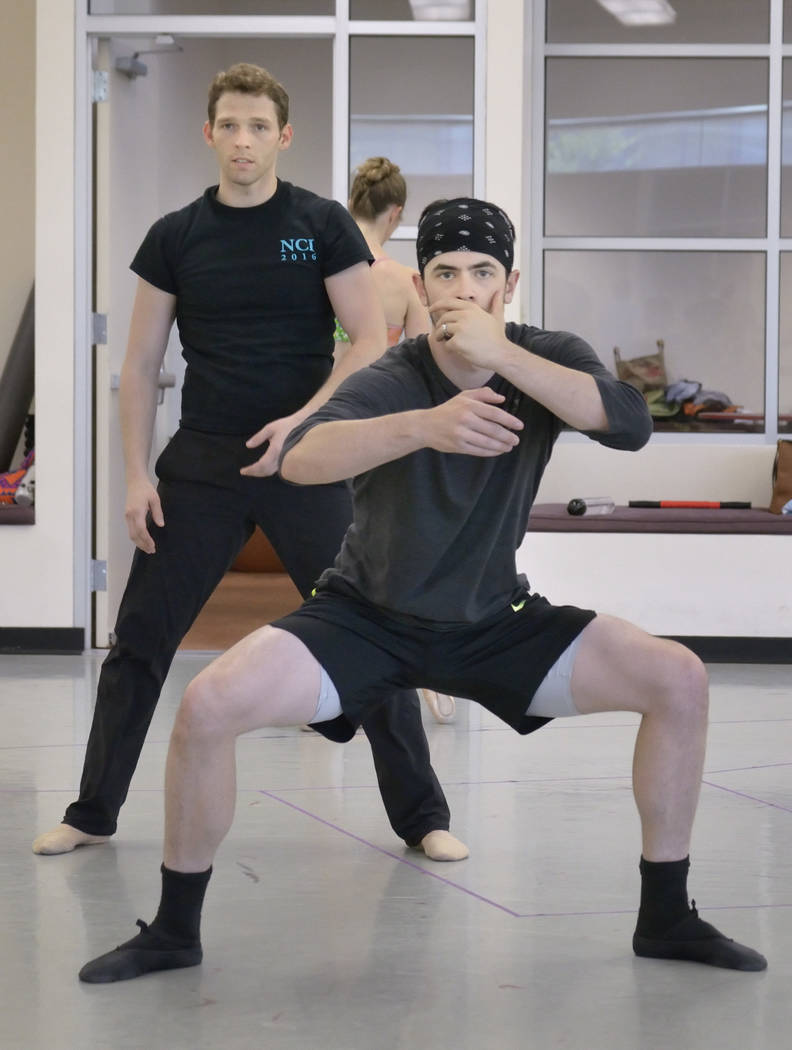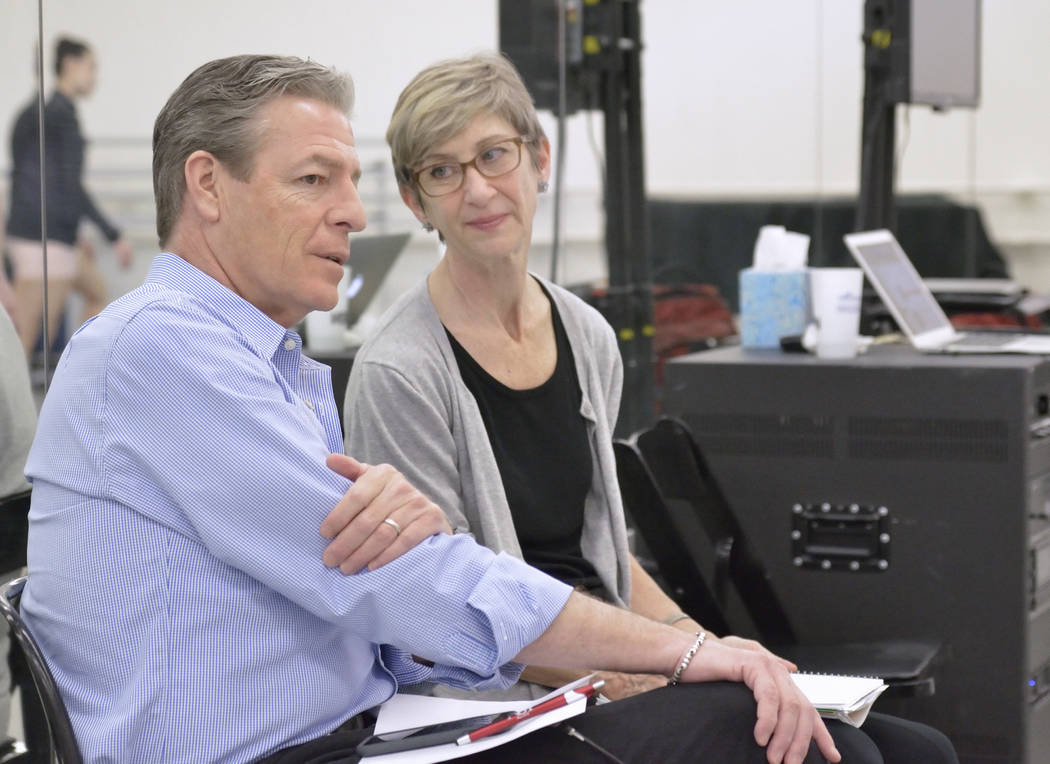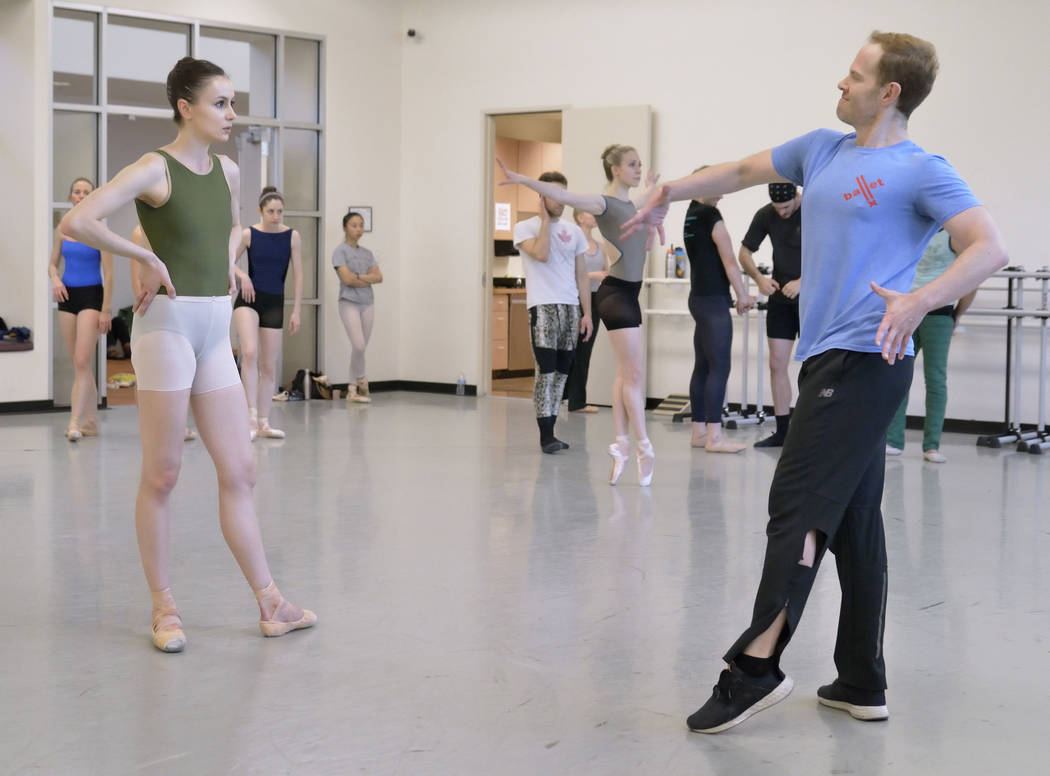 All roads lead to Las Vegas — including the ones linking "Ballet & Broadway," which closes Nevada Ballet Theatre's season this weekend at The Smith Center's Reynolds Hall.
The four-dance program includes a world premiere, "Until December," choreographed by Matthew Neenan to Las Vegas-based composer Michael Torke's "December."
In addition, the program features "Carousel: A Dance," which acclaimed choreographer Christopher Wheeldon set to music from the Richard Rodgers-Oscar Hammerstein musical "Carousel."
Rodgers' music also powers "Slaughter on Tenth Avenue," choreographed by the legendary George Balanchine, which NBT first presented during the company's 2015 "Balanchine Celebration." Balanchine's "Tarantella" rounds out the "Ballet & Broadway" program, which features live orchestral accompaniment for the dancers.
Wheeldon himself embodies the connection between ballet and Broadway, having choreographed and directed the Tony-winning stage adaptation of "An American in Paris."
Ballet on Broadway
There's "a great history of ballet on Broadway," the choreographer says in a telephone interview, noting that "some of the great choreography on Broadway has been done by ballet choreographers."
He's too modest to include himself in that category but cites Agnes de Mille, who choreographed dream ballets for such Rodgers and Hammerstein favorites as "Oklahoma!" and "Carousel," along with Ballet Theatre dancer and choreographer Jerome Robbins, whose Broadway credits include such classics as "West Side Story," "The King and I" and "Gypsy."
Some Broadway choreographers "have gone the other way" as well, Wheeldon adds, noting that multiple Tony winner Susan Stroman ("The Producers," "Crazy for You") choreographed for New York City Ballet "when I was still dancing there."
Overall, "ballet is a very beautiful, fluid language to use to tell a story" — on Broadway or off, Wheeldon says. "It works very well."
Although he created "Carousel: A Dance" for a New York City Ballet tribute to Rodgers, it's "had a lovely life" beyond its one-night-only debut.
The "Carousel"-inspired dance is Wheeldon's first work to join NBT's repertory and "I'm thrilled this is working out — finally," the choreographer admits, noting that he and NBT artistic director Roy Kaiser "worked together extensively at the Pennsylvania Ballet," Kaiser's previous professional home.
The same is true for Neenan, who also worked with Kaiser at Pennsylvania Ballet.
"Roy gave me my first commission, 20 years ago," Neenan recalls, "when I was 22 and new in the company as a dancer."
For this weekend's NBT program, Kaiser "asked Matty to do a new work for us, purely dance-inspired," Kaiser notes, with the "movement as a reflection of the music he's using."
'One plus one equals three'
The fact that Neenan chose music by Las Vegas-based Torke is "pure coincidence," Kaiser adds, "but a happy coincidence."
In creating "Until December," Neenan first met with NBT dancers in a workshop where he could see their response to him — and to Torke's music.
"My works work when the dancers have great camaraderie," Neenan explains, citing "how they relate as human beings. It's 50-50 — they have to kind of tell me, 'This is how it's going to go.' " In casting his dancers, the choreographer looks for "who best responds to my movement and musicality."
As for the music inspiring musicality, "any interpretation toward the music, I welcome," says Torke, who describes the connection between his composition and Neenan's choreography as "one plus one equals three" by "bringing two different elements together" to create an entirely new entity.
Torke's music has accompanied ballets performed by, among others, Britain's Royal Ballet, the National Ballet of Canada, Alvin Ailey American Dance Theater and Nederlands Dans Theater; Wheeldon choreographed Torke's "Ash" (which the Las Vegas Philharmonic performed last season) for the San Francisco Ballet.
When Torke recently visited NBT's Summerlin headquarters to observe Neenan and the dancers at work, he was impressed by the choreographer's "kinetic drive," the composer says. "He's putting even more energy into the project than what is already there."
The ballets of NBT's 'Ballet & Broadway'
Nevada Ballet Theatre's season finale this weekend features everything from a world premiere to the reprise of a previous company hit — all presented with live orchestral accompaniment.
Here's the rundown on the full program:
■ "Carousel: A Dance": Celebrated choreographer Christopher Wheeldon (who's also a Tony winner for his 2015 Broadway musical "An American in Paris") reached back to Broadway for this dance inspired by the 1945 Rodgers and Hammerstein classic and created for a special New York City Ballet gala honoring Rodgers. "I was falling in love with the music from the show," Wheeldon notes, recalling the chance to choreograph to Rodgers' lilting "Carousel Waltz" and "some of the other great melodies" from the musical.
■ "Tarantella": The first of two works by legendary choreographer George Balanchine on the program, this is "pure dance," according to NBT artistic director Roy Kaiser. "It's 6½ minutes of nonstop movement," originally created for New York City ballet stars Edward Villella and Patricia McBride and geared toward their "special talents," Kaiser notes. "The dancers are required to move incredibly fast," he says of the Italian-inspired piece. "It's just action-packed."
■ "Until December": A world premiere by choreographer Matthew Neenan, danced to "December" by Las Vegas-based composer Michael Torke. ("The music sounds more like springtime to me," Neenan says.) Although it's Neenan's first work created for NBT, the company performed his "At the border" in 2011; he originally choreographed it for the Philadelphia-based Pennsylvania Ballet, Kaiser's former company, where Neenan (a former dancer) is resident choreographer.
■ "Slaughter on Tenth Avenue": NBT closes its season with this reprise of Balanchine's snappy, tap-happy tale, created for 1936's "On Your Toes," Rodgers and Hart's ballet-meets-Broadway musical. NBT first performed the dance — about a hoofer who falls in love with a mobster's dance-hall sweetheart — in 2015.
Overall, Kaiser characterizes this weekend's "Ballet & Broadway" program as "four very individual works — and four very distinctive works." Although "they could not be more different, when you look at it, it's very easy to find that thread" that connects them, he adds. "Good dance is just good dance."
Contact Carol Cling at ccling@reviewjournal.com or 702-383-0272. Follow @CarolSCling on Twitter.