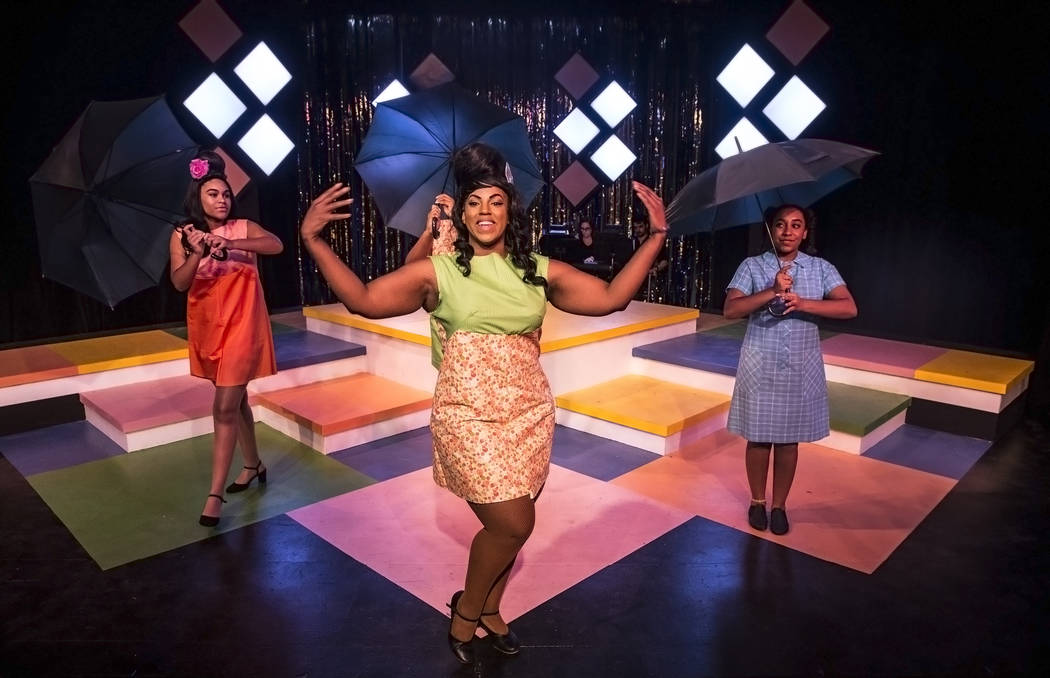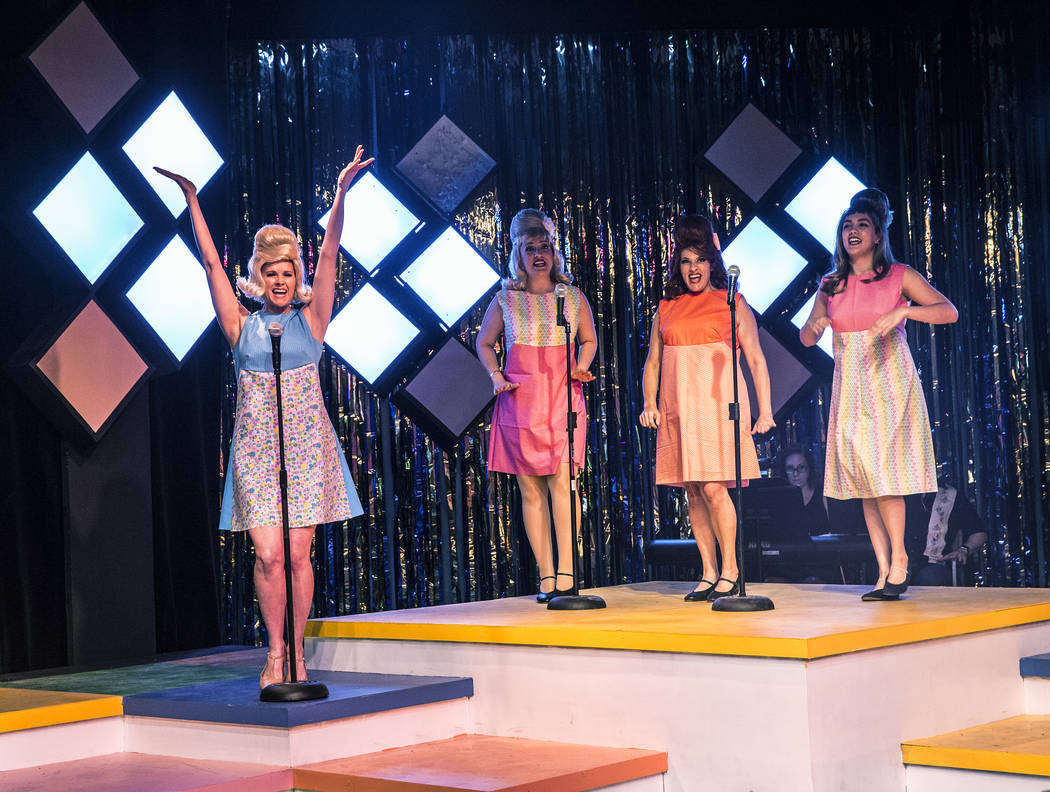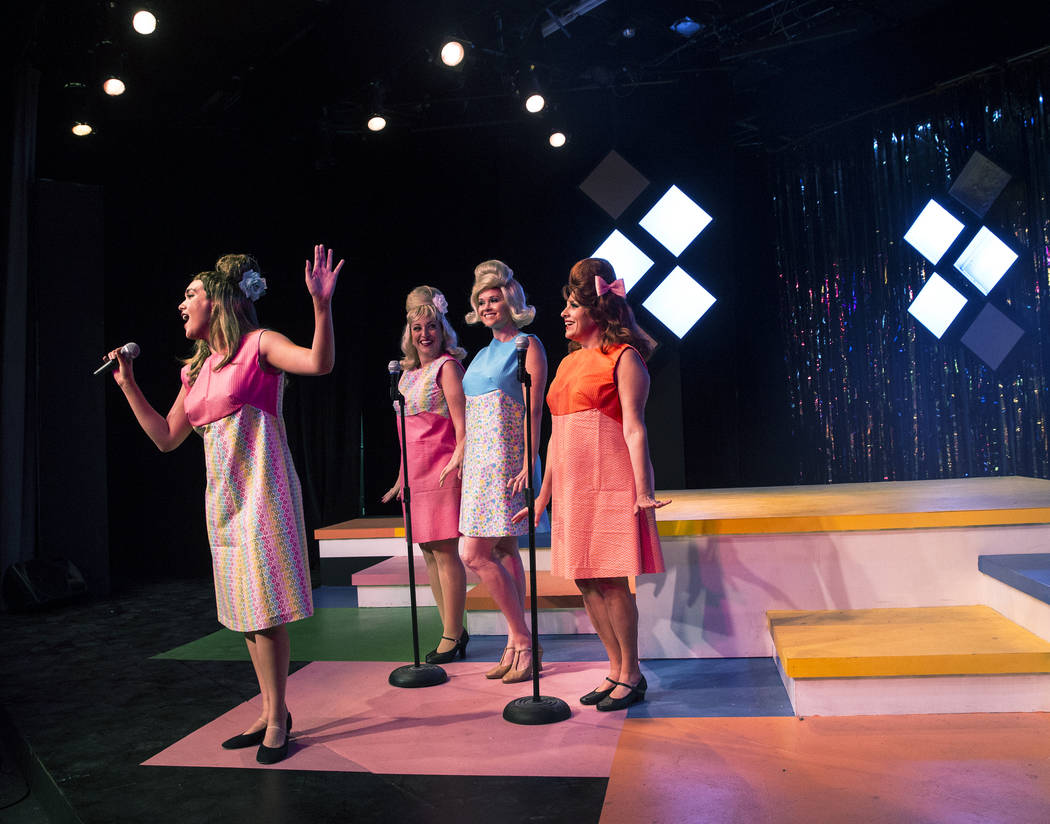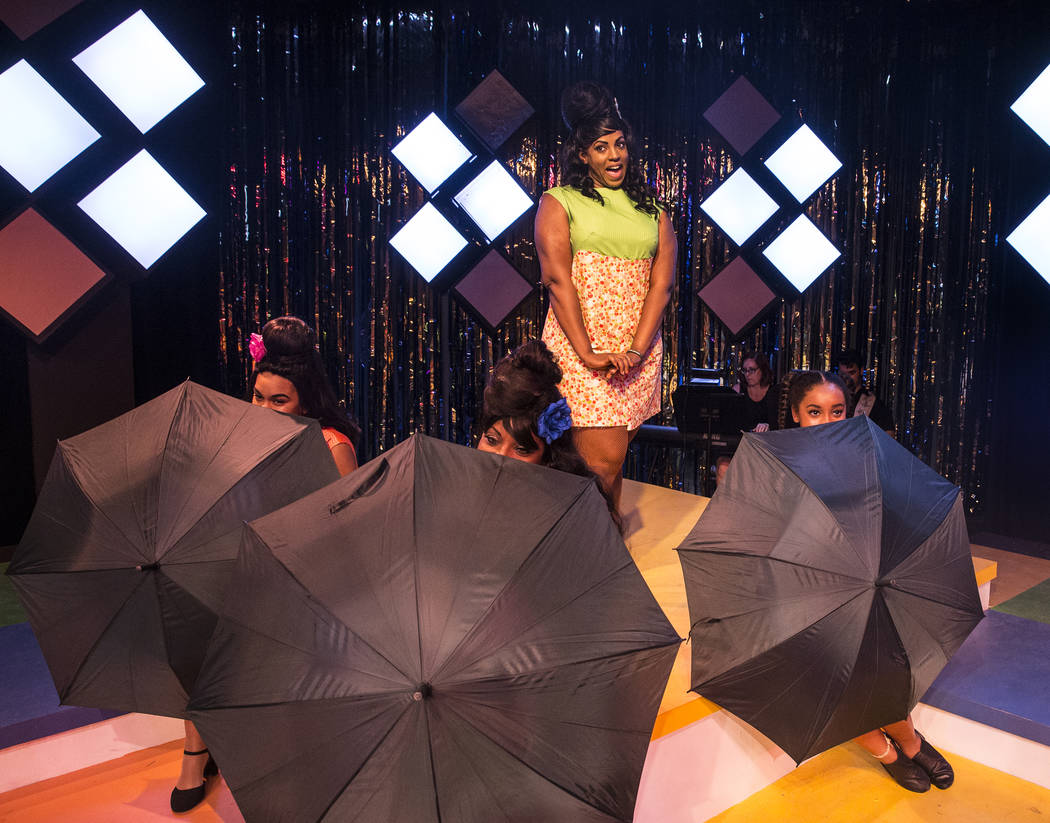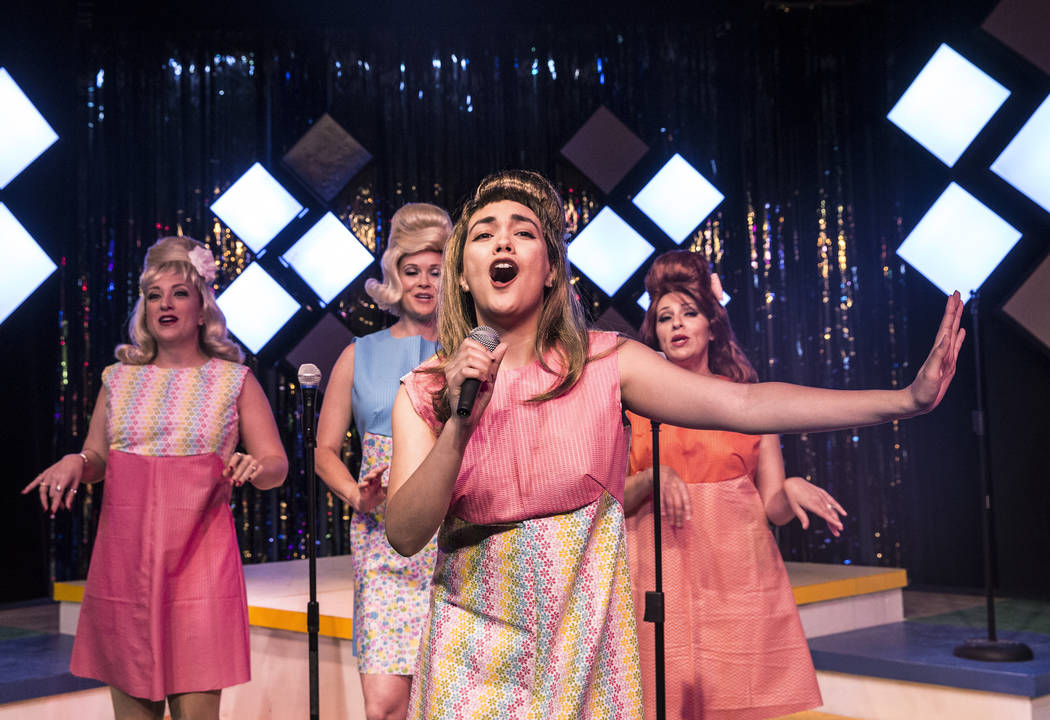 If you know the Pony and the Monkey aren't animals …
If you know the Mashed Potato isn't a side dish …
If you remember the don't-inhale smell of Aqua Net hairspray and the low-fi sound of a transistor radio, then "Beehive" is for you.
Besides, you already know all the songs.
Subtitled "The '60s Musical," the hand-clappin', finger-snappin' revue — which opens a three-weekend run Friday at Las Vegas Little Theatre — presents a reelin'-in-the-years cavalcade of top pop hits from the distaff side of the charts.
The roll call runs from Aretha Franklin to Janis Joplin, from Diana Ross to Dusty Springfield, from Lesley Gore to Lulu, from the Chiffons to the Shangri-Las as "Beehive" tracks the sounds — and times.
But it's not a jukebox musical, maintains director-choreographer E. Wayne Worley — who also designed the show's straight-outta-"Shindig" set, reminiscent of the era's TV variety shows.
Unlike such jukebox musicals as "Mamma Mia!" and "Jersey Boys," which create new contexts for existing songs, "Beehive" is all music, all the time.
Looking for "a summer show that's fun, where the audience recognizes all the songs — and sings along if they want to," Worley found "Beehive," an off-Broadway hit of the '80s created by the late Larry Gallagher.
A sort of flip side to "Forever Plaid," which focused on a (make-believe) male harmony group, "Beehive" presents "a celebration of girl groups and individual singers," according to Worley.
There's a narrator to guide the audience, from the dawn of the decade (as a 13-year-old, she greets the arrival of the 1960s with a jaded "Big deal, it feels like 1959") through flower power and Woodstock.
But the beating heart of "Beehive" is its virtually nonstop score.
Music director Susan Easter, who leads the show's four-piece band, describes "Beehive" as "all music" — as in "200 pages of music, eight pages of dialogue."
The score may consist of nonstop favorites, but "because they're such iconic songs," Easter notes, "Beehive's" goal is to present them without duplicating the originals note for note.
"These songs — it's more about attitude than vocal" prowess, she says, especially when it comes to "the first solo artists" — Franklin, Tina Turner and more — "who did it on their own. It's all about selling their songs."
Accompanying those songs is another challenge, Easter adds, noting how she's "exhausted" playing rapid-fire keyboard accompaniment.
"Growing up as a classical pianist," she notes, "every once in a while, I look at these chords and go, 'Huh?' "
Having a live band "enlivens the audience," Worley observes, heightening "the symbiotic relationship between the singers" and the audience.
And while any show about the '60s can't possibly avoid some of the decade's dominant issues — the civil rights movement, the Vietnam War and more —"Beehive" steers clear of heavy-duty messages, the director adds.
More typical, he adds, is the "very funny scene" featuring teen queens Lesley Gore, Connie Francis and Annette Funicello.
But maybe you'd rather hear girl groups ("My Boyfriend's Back") or superstar women ("Proud Mary," "Me and Bobby McGee," "R-E-S-P-E-C-T"). Whatever your mood, "Beehive's" got a song for you.
Wigging out with 'Beehive'
The '60s musical revue "Beehive" boasts dozens of songs. And dozens of wigs. (Which seems entirely appropriate, considering the show's title.)
To bring the sounds, and sights, of female-driven '60s music to life, the Las Vegas Little Theatre production employs "probably 30 wigs" to help transform its eight performers into multiple musical personalities, according to director E. Wayne Worley.
"There's the Diana Ross wig, the Aretha Franklin wig, the Janis Joplin wig, the Dusty Springfield wig," Worley says. And that's just for starters, followed by "Connie Francis and Annette (Funicello). And Lesley Gore." And more.
Performer Jillian Austin, a poufy bouffant piled high atop her head, pauses between songs to ponder one of her "Beehive" wigs.
"It's a little top-heavy," she admits. But "it is really fun."
Or, as one of her castmates jokes as she dons a piled-high wig before rehearsal, "Oh, my God — I feel dumber already."
Contact Carol Cling at ccling@reviewjournal.com or 702-383-0272. Follow @CarolSCling on Twitter.