Bellagio has 60 original pieces of art on public display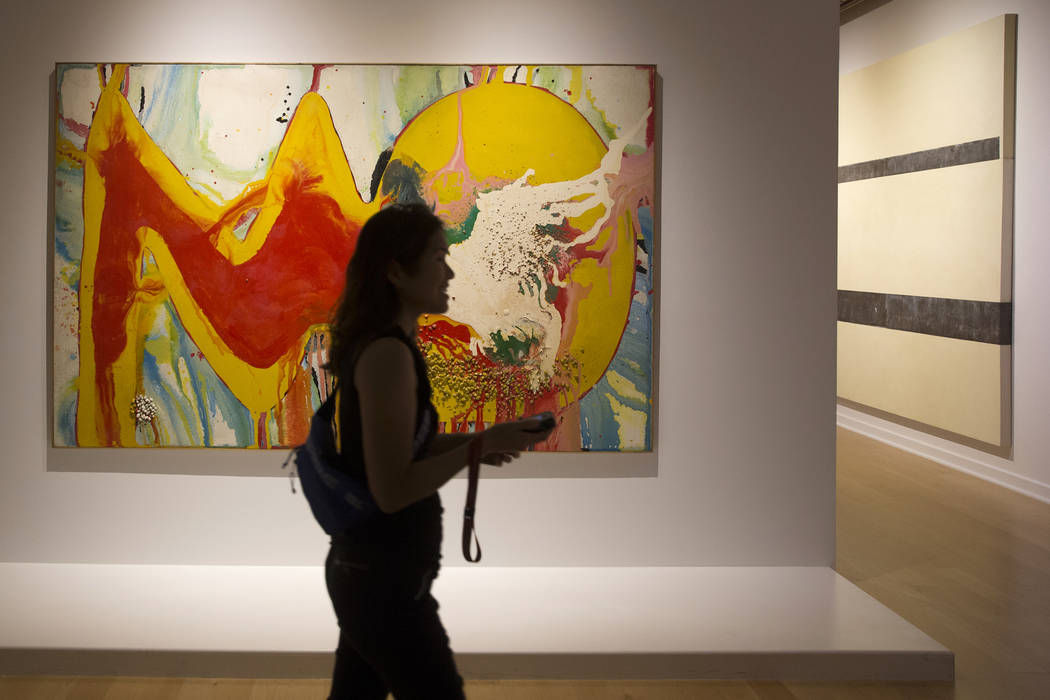 Bellagio's Italianate architecture and interior design are unabashedly faux, but the 60 pieces of fine art on public view are bona fide originals.
"It's always been part of Bellagio's DNA — something we thought important on day one and we consider important to this day," said Tarissa Tiberti, executive director of MGM Resorts Art & Culture. "It's something great for us to say we have a Picasso that no other casino has."
Tiberti, a Las Vegas native who's been with Bellagio for 11 years, said she thinks the art is particularly important here.
"In a city like ours, being able to have Picassos on display for public view is a huge bonus for anybody living or visiting here, because we don't have a proper (art) museum," she said.
"Oh, my God, it's beautiful," Linda Crockett of Newport News, Virginia, said of Dale Chihuly's "Fiori di Como," glasswork suspended from the lobby ceiling.
"A picture doesn't do it justice," said her friend Marcia Rowe of Hampton, Virginia. "You have to see it."
David Barrons of Denver was on his first visit to Las Vegas. His friend Ross Garcia, also of Denver, had visited Las Vegas before, but Wednesday was his first time at Bellagio. As they walked in the door and Barrons caught sight of Chihuly's artwork, he knew immediately who the artist was. "That was the first thing in my head," he said. "It's got to be that guy."
"I wanted to come to Bellagio first for the hype," Garcia said, but "I love the art."
The resort's art isn't limited to its permanent public collection. The Bellagio Gallery of Fine Art, between the retail and convention centers, hosts about two visiting exhibitions per year.
"We look all over — major museums, private collections, institutions," Tiberti said. "We have a unique demographic in Las Vegas, and people aren't necessarily coming here to see art. We really want to focus on a general audience."
Bellagio's art profile stretched this year to include an artist in residence working in a studio next to the art gallery. MGM Resorts International's first Artist Studio began with Kisho Mukaiyama, who is creating a series of works for the hotel's permanent collection. During the Japanese artist's stint, which runs from June until January, visitors can speak to Mukaiyama and watch him work. He also will give a free lecture from 7 to 9 p.m. Monday in the Marjorie Barrick Museum of Art/Harry Reid Center at UNLV. And he will make studio visits to UNLV's master of fine arts students.
While MGM won't disclose the value of works on display at Bellagio, Tiberti said the company's overall collection is worth about $250 million.
Contact Heidi Knapp Rinella at Hrinella@reviewjournal.com or 702-383-0474. Follow @HKRinella on Twitter.