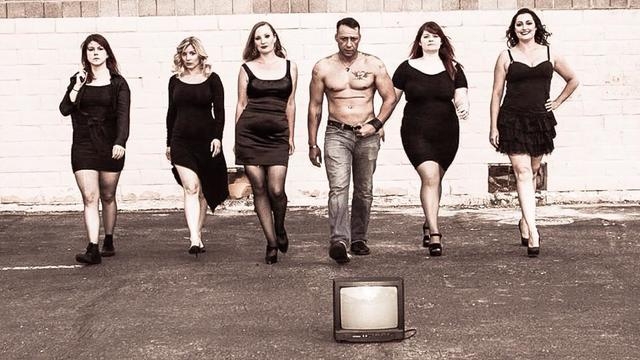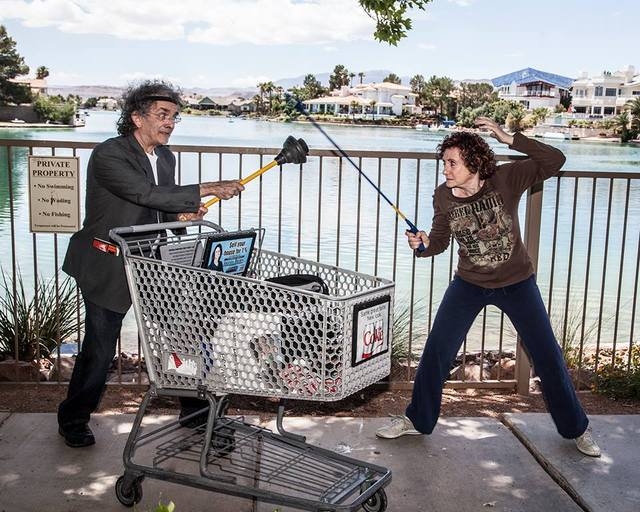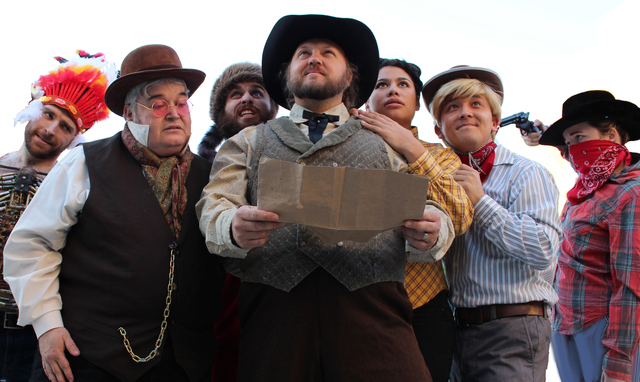 Forrest Gump may not be there.
But his philosophy — "Life is like a box of chocolates; you never know what you're going to get" — definitely will be when the 2014 Vegas Fringe Festival kicks off a two-weekend run Friday at Las Vegas Little Theatre.
At the fifth annual fringe fest, audiences may get a time-tested favorite from an award-winning writer (David Mamet's "Duck Variations," for example, or Christopher Durang's "The Actor's Nightmare"). Or an edgy new work by a local playwright. Or, perhaps, a parody with no script at all.
Which is all part of the festival's appeal, according to Las Vegas Little Theatre President Walter Niejadlik.
"Experimentation is encouraged," he says.
And appreciated, judging by increasing attendance at the annual event, which features a rotating schedule of plays — each no longer than 90 minutes — presented on LVLT's Mainstage and Black Box theaters.
This year's festival features 15 different productions, two more than last year's event, Niejadlik notes.
The participants range from local high schoolers to The Speeding Theatre — Over 55, which spotlights AARP-eligible actors.
"The camaraderie is so wonderful," says Speeding Theatre President Sandy Runkle, who cites the troupe's participation in previous fringe festivals. (This year's selection: Mamet's "Duck Variations.")
The first time Speeding Theatre participated, Runkle heard comments such as, " 'Who wants to see a bunch of old people act?' " she recalls.
By now, however, other theater companies, and audiences, realize "there's so much talent" in the Las Vegas theater community, she says. "Young talent — but guess what? There's older talent, too."
That sense of discovery extends from the theatrical community to festival audiences, notes Maxim Lardent, executive director of Poor Richard's Players, who's directing the 1950s-set comedy "5 Lesbians Eating a Quiche" at the festival.
Lardent sees "more people (who) show up to our shows" at the fringe festival than at any other time, he says. "I don't think we'd have as much presence" in the community without the festival, he adds.
In addition to a title that "immediately grabs you," the Poor Richard's production "has all of the fringe elements," Lardent says, including an insightful look into the roles women were expected to play in the 1950s — whether they wanted to or not.
Other fringe attractions look back on other periods of time, from LVLT's 1960s-set comedy "Mrs. Mannerly" (which Niejadlik's directing) to Table 8 Productions' "Oregon Trail: The Play."
The latter comedy qualifies as a throwback to the old video game that followed a pioneer family out West, explains director Troy Heard, Table 8's creative director.
The play is undeniably "irreverent and politically incorrect," with "a certain amount of audience participation," says Heard, who's also represented at the fringe festival as author of the drama "Lessons in Hunting," half of Found Door Theatre's "Boob Tube" double bill.
Las Vegas-based playwright Matt Martello has two festival slots devoted to his work: "Ex Dating," which placed third in LVLT's New Works Competition this year, and the compilation "Theatre Roulette."
And Cockroach Theatre's resident playwright, Erica Griffin, is represented not only by Cockroach's "Atrocious Traditions" — a trilogy that explores such taboos as incest and cannibalism — but by "The Family," part of Downtown Theatre Group's double-header.
With improv and stand-up comedy, even musical comedy ("We're Here for You: The Community College Musical Comedy"), the fringe festival provides a showcase for productions that have little in common.
Except, of course, for their length.
In addition to their limited running times, productions "have 10 minutes to set up and 10 minutes to break it down" afterward, LVLT's Niejadlik explains. LVLT's trying "to lead by example" with "Mrs. Mannerly," noting that "everything fits into two cardboard boxes."
Otherwise, "anything goes," he says. And that includes creative use of a $150 festival pass.
"If you want to see a couple of shows, buy a pass — you can use 'em any way you want," he says. "Take 15 of your closest friends, or you can see all 15" plays.
Although the fringe festival keeps growing in terms of attendance and participation, "I'd like to see more established theater companies" in the festival, Heard says.
In addition, "I would love to see a farther reach," he says. "There's no reason companies from L.A. or Phoenix" couldn't be part of future Vegas Fringe Festivals.
For now, however, LVLT officials are "thrilled that it's made it five years," Niejadlik says. "At worst, you're invested for an hour. At best, you'll see some really wonderful theater."
Contact reporter Carol Cling at ccling@reviewjournal.com or 702-383-0272.