Bob Newhart never tires of making people laugh
November 19, 2016 - 12:51 pm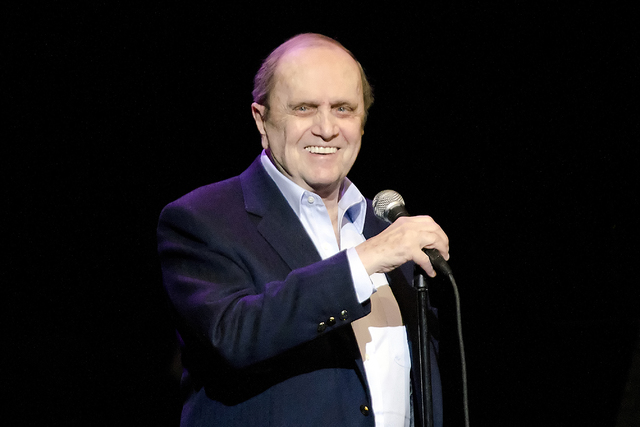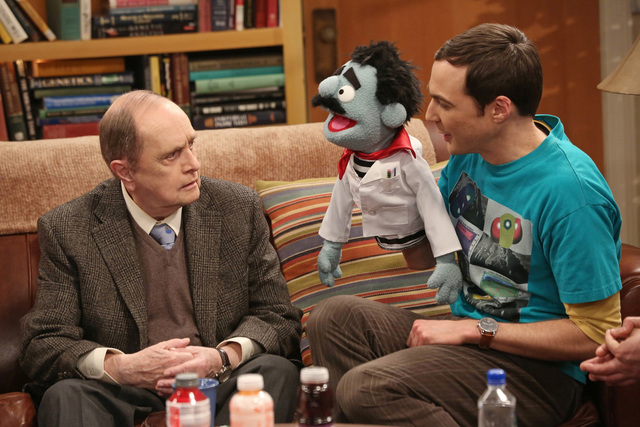 Bob Newhart has a bone to pick with his beloved Chicago Cubs.
Not for winning the World Series — the euphoria surrounding their at-long-last championship still hasn't worn off for the Chicago-area native — but for ruining one of his surefire jokes.
"I used to do a line in my stand-up," he notes, that "being a Cub fan kind of prepared you for life."
Now he'll have to cut that line, but it's "a small sacrifice," Newhart says in his familiar deadpan voice.
Besides, after more than a half-century in the business, Newhart has plenty of other lines — as Smith Center audiences will discover when the 87-year-old comedian makes his Reynolds Hall debut Saturday.
Just don't expect any political jokes.
"I don't do political (humor) for a very simple reason: You lose half your audience," he points out in a telephone interview from his Southern California base. Besides, "it's an area that I don't consider myself that qualified to comment on."
As for the rest of "this crazy world, I look upon stand-up as a survival manual," Newhart says.
And Newhart is nothing if not a survivor.
When his first comedy album, the chart-topping "Button-Down Mind of Bob Newhart," debuted in 1960 and "just exploded," Newhart said to himself, "I guess it's going to end suddenly," he admits. "I thought I'd have five good years. Instead, it's been 55 years."
In those 55 years, Newhart has endeared himself to several generations of television viewers in such sitcoms as the classic "Bob Newhart Show" (1972-78, in which he played a wry Chicago psychologist) and the almost-as-classic "Newhart" (1982-90), where he portrayed a wry Vermont innkeeper. (Of the 1992-93 "Bob," which featured Newhart as a comic-book artist, he suggests that "maybe we were ahead of our time," considering that comic-book movies are now a staple of the movie industry.)
Although Newhart won a prestigious Peabody Award (not to mention three Grammy Awards) for his first record, it took 51 years (and seven nominations) for Newhart to finally win an Emmy — which he did in 2013 for his "Big Bang Theory" guest stint as Arthur "Professor Proton" Jeffries, a down-on-his-luck former TV scientist. (Newhart's been nominated two additional times for his Proton portrayal.)
"I'm still able to do it," Newhart says of his recurring TV gig. "I still have my fastball — but it's more like a change-up now. To do 'Big Bang,' yeah, I can still do that. I want to be on the stage and rehearsing with other people, with the great writing and incredible cast."
Most of all, however, Newhart wants to be on stage doing stand-up.
"You know what it is? It just doesn't make sense to get tired of making people laugh," he maintains. "How can you get tired of that? It's such a drug."
These days, Newhart sometimes tires of the travel involved in stand-up comedy, citing a recent Boston gig that required cross-country flights from Southern California.
But Vegas? Vegas has always been "a very special place for me and my family."
For 20 years — from 1963 to 1983, he estimates — Newhart regularly headlined Strip showrooms. While "The Bob Newhart Show" was in production, he would do three weeks of shooting, then go to Vegas for the two weeks he was off. And on the weekends, his family would join him.
During the show's summer hiatus, Las Vegas "was like a second home and everyone got together," he notes. His kids would spend all day in the pool, and at night, after his midnight shows, Newhart joined fellow performers — from singer Jerry Vale to his best pal, comedian Don Rickles — to catch casino lounge singers in action.
"You'd still be up from your show, and you'd say, 'Let's go catch Louis (Prima) and Keely (Smith), or Vic Damone," Newhart recalls, a smile in his voice. "Just great memories."
As far as he can remember, his most recent Vegas gig came "just before the Stardust closed," he says. "I played there — and a year later, the Stardust was leveled."
Newhart's gentle irreverence remains as timeless as when he first introduced such routines as "Abe Lincoln vs. Madison Ave." (with Newhart as an ad man trying to keep Lincoln focused on Gettysburg talking points) and "Sir Walter Raleigh," in which the title character attempts to explain tobacco's appeal to a West Indies Company man. ("I think you're gonna have rather a tough time selling people on sticking burning leaves in their mouths … ")
Even after all these years, Saturday's Smith Center performance will probably include "one of the old routines from the first album," he says, possibly "School for Bus Drivers" or the aforementioned "Sir Walter Raleigh."
And once Newhart gets on stage, "when it's a great audience, it's very easy," he says. "I could never give it up."
Read more from Carol Cling at reviewjournal.com. Contact her at ccling@reviewjournal.com and follow @CarolSCling on Twitter.
Preview
Who: Bob Newhart
When: 7:30 p.m. Saturday
Where: Reynolds Hall, The Smith Center for the Performing Arts, 361 Symphony Park Ave.
Tickets: $29-$99 (702-749-2000, www.thesmithcenter.org)