'Body Imaging' captures parts of person for portraits
August 14, 2013 - 8:26 pm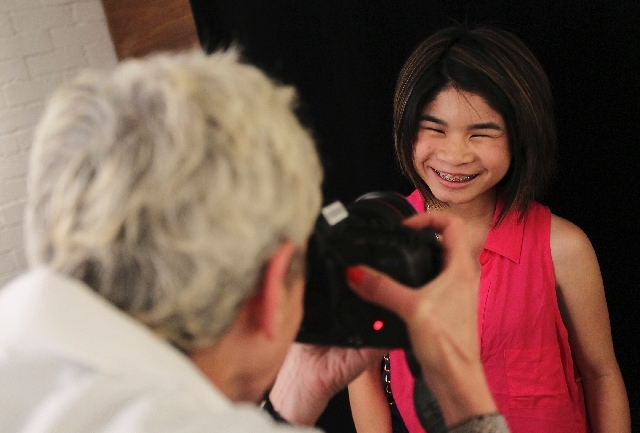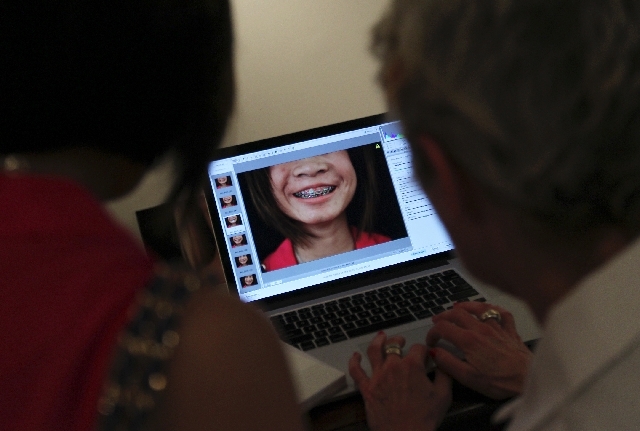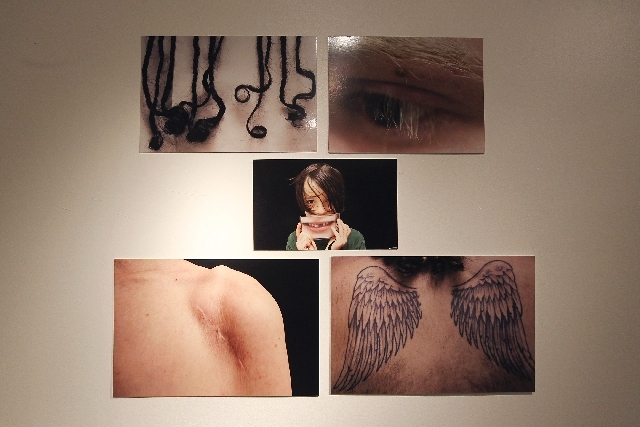 Imagine that Abby Robinson is about to take your picture.
She was a Fulbright scholar and teaches photography in Manhattan and Shanghai, so you couldn't do much better for a personal photographer.
But this is no ordinary studio session. You can't tidy your hair or pose in any traditional sense of photo-taking. This picture will be of a body part of your choosing.
So, what part of yourself would you expose to Robinson's lens? Your eyes? Chest? Maybe your toes or even a stray chin hair you forgot to pluck the night before?
If you can name it, Robinson has probably photographed it during her installation "Body Imaging" at P3 Studio in The Cosmopolitan of Las Vegas.
From the moment you walk into the space, you are immersed in Robinson's performance piece regardless of whether you participate. The studio is designed to look much like a doctor's office complete with a waiting room, exam area and desk.
Robinson started the "Body Imaging" installation in New York City a few years ago when she was invited to be part of an art show. The location was inside an abandoned medical clinic. Robinson set up a fake clinic. She has always taken her camera with her to the doctor, photographing her own medical procedures so in her mind, photography and medicine already had an obvious connection.
"Doctors and photographers are the only people who can get up close to you and examine you without being considered invasive," Robinson says. "What could be better? I get to hear people's stories and take their photos."
The response was varied. Some people thought she was really a medical professional. At P3 Studios, guests have wandered in asking how much she charges for her services or whether she sells men's clothing.
The process "takes art out of a certain context and applies it to areas people haven't considered," Robinson says.
When guests walk into "Body Imaging," they start the process by filling out a photographic history: name, birthday, frequency of photo-taking in the last six months. Were zero to 10 photos taken of you in that time frame? Or 100 to 200? Many participants, their body part photos hanging on the wall, have selected the option "seemingly endless."
Also on the form is a section of side effects caused by pictures taken of you. Career advancement, hypertension, fame and fortune and increased self-confidence are among the potential side effects you can choose. Once participants complete their forms, Robinson does a consultation with them. It's during this part of the performance piece when she hears the stories of what people think about their bodies. Some people want photos taken of body parts they like, such as their eyes or hands. Those are the most common areas people select for photographing, Robinson adds.
But people also ask her to photograph body parts they don't particularly like. One woman wanted a photo of the loose skin hanging under her neck. A man wanted her to shoot a photo of his abdomen because he had "two-pack abs."
Once Robinson takes the photo, her subject helps select the best shot. She makes a copy and places it in a plastic badge holder with a lanyard. Robinson keeps one and the participant takes one home, for free.
"I like it as a transaction, of sorts," Robinson says. "It's a way to thank them for their participation. I like to think they're getting a VIP pass to themselves."
To get your VIP pass to yourself, you can visit Robinson at P3 Studios from 6 to 11 p.m. through Sunday .
Contact reporter Sonya Padgett at spadgett@review journal.com or 702-380-4564. Follow @StripSonya on Twitter.