Boulder City's holiday festivities are worth a drive
December 2, 2013 - 2:03 pm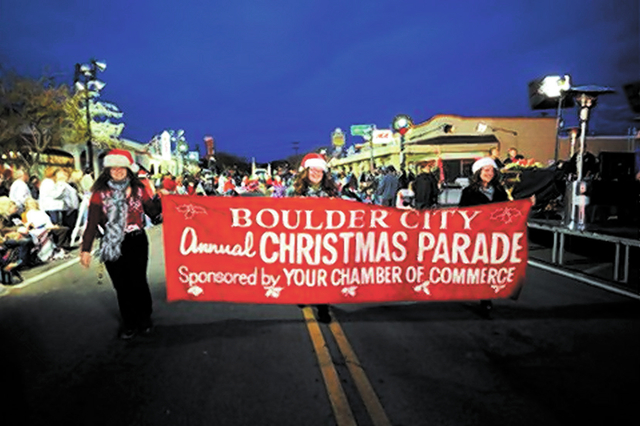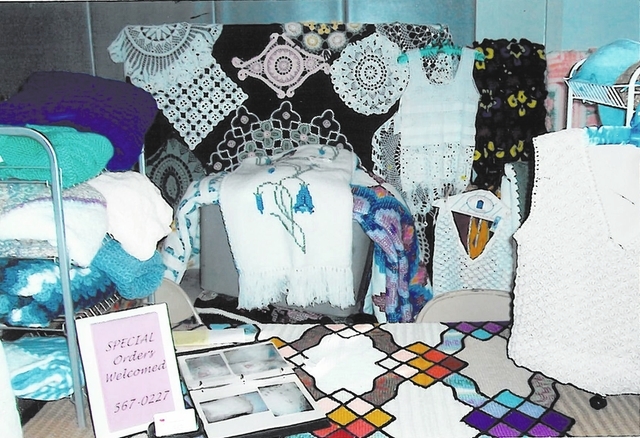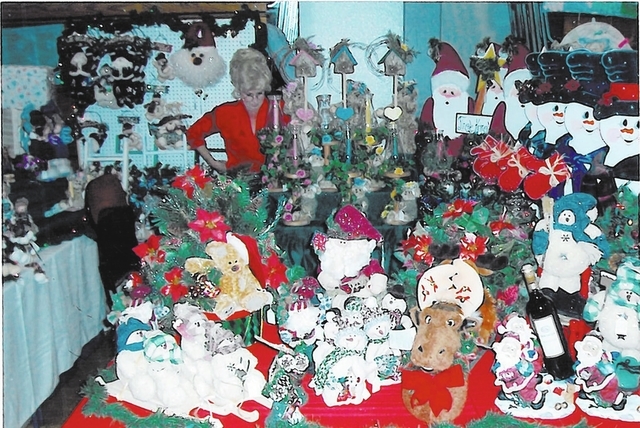 From Santa's arrival to electric lights and Doodlebugs, Boulder City is set to celebrate the holiday season with a variety of activities.
Live nativity and caroling planned
The season is scheduled to get underway Dec. 5 with the Luminaria and Las Posadas in the gym at the Boulder City Recreation Center, 900 Arizona St. Starting at 6 p.m., the event is set to include a live Nativity, performances by local groups and Christmas caroling for all.
Jingle Cat to ring in holidays
Dec. 6, the city is scheduled to light its official Christmas tree during a ceremony from 6-8 p.m. in Frank T. Crowe Memorial Park, 640 Nevada Way. Jingle Cat, the Boulder City Chamber of Commerce mascot, is expected to make her first appearance of the season at the event, singing and dancing with those in attendance.
Club prepares for Doodlebug Bazaar
Start the day with holiday shopping at the 39th annual Doodlebug Bazaar scheduled from 9 a.m. to 4 p.m. Dec. 7 at the recreation center. The Boulder City Community Club hosts the arts and crafts fair to raise money to help support community programs, such as Emergency Aid of Boulder City, St. Jude's Ranch for Children, Lend A Hand, July 4 Damboree, city youth programs, Boulder City Senior Center, Dam Hotel Museum and Boulder City Animal Shelter.
Club member Phyllis Holsey said the group has given money to the city's police and fire departments to purchase special equipment. She said the fundraiser, which is the 42-member club's only event, raises $13,000 to $14,000 a year.
Holsey has been helping coordinate the Doodlebug Bazaar for 39 years. She said about 4,000 to 5,000 people are in town that day for holiday festivities.
"We have a great time," she said.
The fundraiser is expected to feature 138 vendors selling handmade crafts, arts, jewelry, quilts, knitted wares, toys, clothing and holiday decorations. Some of the artists have been attending the event for decades. Guests can also expect prize drawings, a food truck in the parking lot and coffee and pastries in the gyms. Admission is free.
Elks Bake up a Gingerbread faire
Between 10 a.m. and 5 p.m. Dec. 7 and 8, gingerbread houses are set to take center stage at the Elks Lodge, 1217 Nevada Highway. The Gingerbread House Contest and Faire showcases the decorated confections as they compete for prizes and ribbons before being auctioned for charity. Admission is free.
At the event, children will have the opportunity to control the speed on a model train — complete with light and sound — through an Old West town made of gingerbread. Personalized gingerbread houses are to be available for sale and a variety of vendors are expected with holiday wares, gifts and refreshments.
Get photos with St. Nick
Santa's Picture Party is scheduled from 11 a.m. to 2 p.m. Dec. 7 in Bicentennial Park, 999 Colorado St. Children are to receive a free coloring book while supplies last.
Santa to lead electric parade
One of the day's most popular events is the annual Santa's Electric Night Parade. Starting at 4:30 p.m. Dec. 7, the parade travels through downtown Boulder City, starting at Bicentennial Park and heading down Nevada Way to Fifth Street.
Thousands of lights are used to decorate the many entries, which are judged. Santa and Mrs. Claus are set to close out the parade.
Meanwhile at St. Jude's Ranch
St. Jude's Ranch for Children, which provides a home for abused, neglected and homeless children and young adults, plans its seventh annual Night of Lights between 5 and 8 p.m. Dec. 7 at the ranch, 100 St. Jude's St. The holiday event includes free admission and entertainment. Fees are charged for participation games and for photos with Santa.
"Night of Lights is one of the most special evenings of the year for our children," said Christine J. Spadafor, chief executive officer of St. Jude's Ranch for Children. "For many, this is the first holiday experience they will have, and so the Ranch family and generous donors do everything we can to make it magical for our brave, resilient, courageous children. We invite the Southern Nevada community to celebrate with us."
The Ranch is set to transform itself into a holiday wonderland with Christmas trees, blow-up holiday figures and hundreds of strands of lights. There will be plenty of food to purchase including manicotti, meatball subs, stuffed shells, cannolis, cotton candy and hot cocoa. The food is, and has been for several years, donated by Tom Campione, owner of D'Italia Food.
Lake Mead to celebrate season
For those who are inclined to partake of holiday sweets, Smokey Bear, Puddle the Blue Goose and Mojave Max are scheduled to be at the Lake Mead National Recreation Area headquarters, 601 Nevada Way, between 4 and 7 p.m. Dec. 7 helping make s'mores.
Rounding out the day is the 37th annual Parade of Lights at Lake Mead. About 50 boats adorned with lights and holiday decorations are expected to participate in the parade, scheduled from 6:30-9:30 p.m. Boats are set to leave from Las Vegas Boat Harbor and Lake Mead Marina and travel toward Boulder Beach, which is the best spot to view them.
Ride the rails with St. Nick
Throughout the holiday season fans of the Jolly Old Elf can ride on the Santa Train along with Mr. and Mrs. Claus at the Nevada State Railroad Museum, 600 Yucca St. Rides are offered every hour on the hour between 10 a.m. and 3 p.m. Dec. 7, 8, 14, 15, 21 and 22.
Festivities at the railroad museum include a toy train exhibit, display of the steam locomotive Eureka, photos in Santa's sleigh, a North Pole mailbox, a depot gift store and refreshments.
Train tickets are $5 and may be purchased by visiting nevadasouthern.com.
Contact Boulder City Review editor Hali Bernstein Saylor at hsaylor@bouldercityreview.com or 702-586-9523. Lyn Collier contributed to this report.