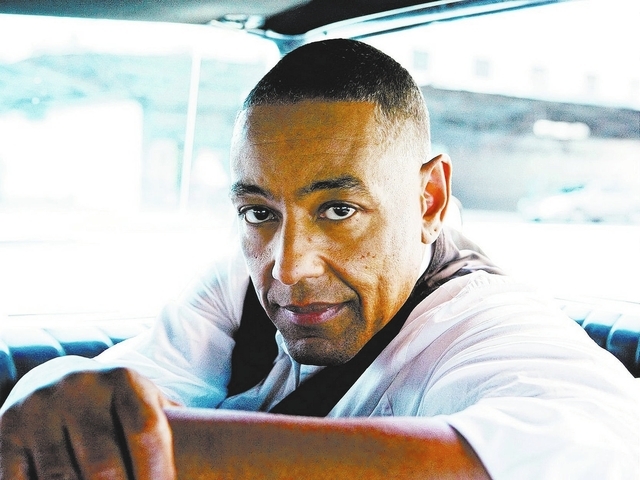 Unsure how to prepare for Sunday's series finale of "Breaking Bad"? Try spending Saturday with Gus Fring.
Giancarlo Esposito, who went out with a bang in season four of the AMC drama and is now starring in NBC's "Revolution," is among the celebrities scheduled to be a part of the Las Vegas Comic Expo this weekend at the Riviera, 2901 Las Vegas Blvd. South.
He's scheduled to be joined by Lou Ferrigno, Linda Blair, "True Blood's" Kristin Bauer van Straten and "Doctor Who's" Sylvester McCoy. Neal Adams, of Batman and X-Men fame, will be among the dozens of artists in attendance.
Gaming sessions, a cosplay (costume) contest and art auction also will be a part of the expo, which will take place 10 a.m.-7 p.m. Saturday and 10 a.m.-5 p.m. Sunday.
Tickets are $25 per day or $45 for both days. Children 8 and younger will be admitted free with each paid adult admission.
For more information, see www.lasvegascomicexpo.com.
Remember 9/11
Trying to put a positive spin on the traumatic events of Sept. 11, 2001, ranks as a definite challenge. But "The Rise of Something Good … Remembering 9/11" takes it on with spoken word, gospel rap, music and dance performances and a marketplace showcasing local entrepreneurs. The free community outreach event begins at 2 p.m. Saturday at the West Las Vegas Arts Center's outdoor amphitheater, 947 W. Lake Mead Blvd. For more information, call 702-229-4800 or visit www.artslasvegas.org.
Harvest Moon
Celebrate the autumnal equinox of the solar calendar at the Asian Harvest Moon Festival from 10 a.m. to 5 p.m. Saturday at Springs Preserve, 333 S. Valley View Blvd.
The day will include performances by the Lohan School of Shaolin, Las Vegas Kaminari Taiko, Korabo Taiko and Nani Ola Hawaiian Dance Company. Food offerings will include the traditional Moon Cakes, and lantern parades are planned. Admission is free for members; for nonmembers, it's included in the local general admission that's $9.95 for adults, $4.95 for children.
No Small Deal
A power trio of Las Vegas jazz, funk and bluesmen combine forces to create BFD, combining the talents of drummer Brian Czach, guitarist Fred Schreuders and David Inamine on bass. They play at 9 p.m. Tuesday at Hard Hat Lounge, 1675 Industrial Road, and at 9 p.m. Wednesday at Meatheads Bar, 1121 S. Decatur Blvd.
Afroman
The weed lovin' rapper will most assuredly smoke enough for all of us. See him at 9 p.m. Friday at LVCS, 425 Fremont St. Tickets are $12 in advance, $15 day of show; call 382-3531.