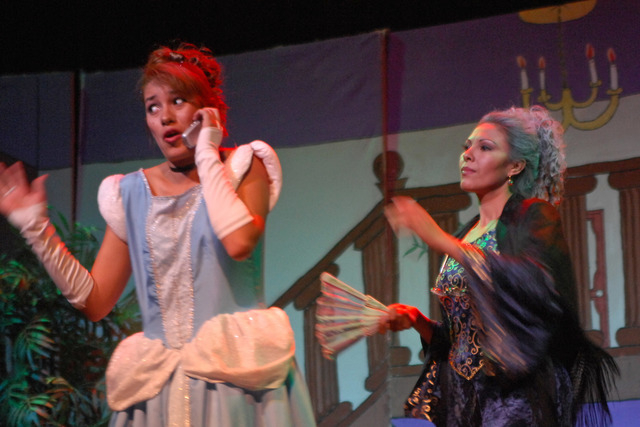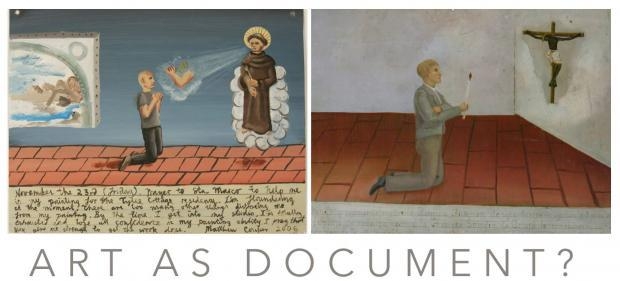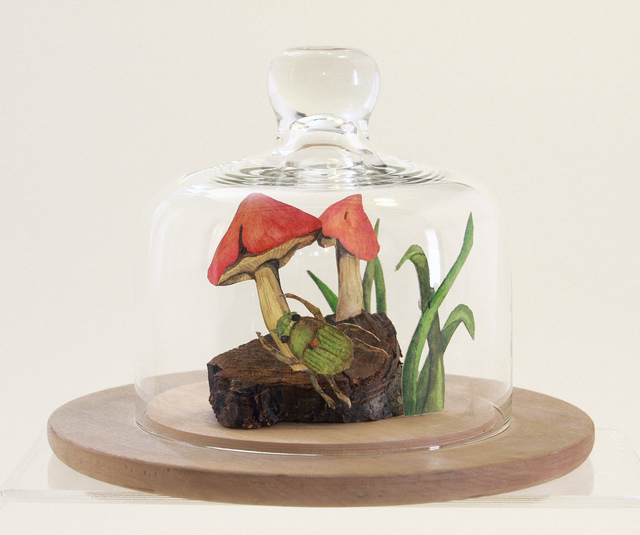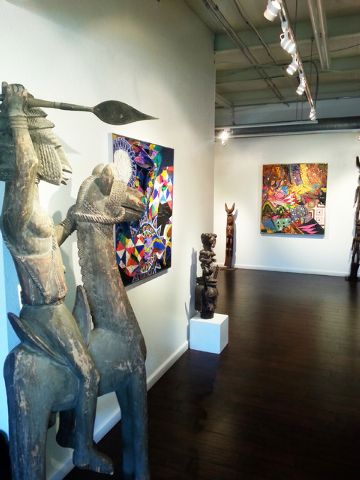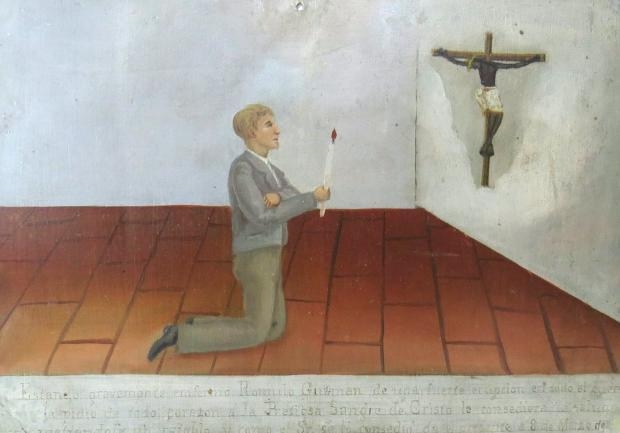 Art
BARRICK HOSTS
'ART AS DOCUMENT'
Are artworks merely works of art? Or do they serve as documents, providing more than aesthetic value?
Those questions will be pondered at UNLV's Barrick Museum Friday afternoon during "Art as Document," a discussion keyed to the museum's exhibit "Public/Private: Images of Devotion From 19th Century and Early 20th Century Mexico," which continues through Sept. 13.
Curator Emmanuel Ortega and artist Matthew Couper will co-host the discussion, focusing on the function of text in art.
The free discussion is part of the museum's "Critique and Conversation" series, informal and in-depth discussions about art and ideas held the final Friday of each month.
"Art and Document" will begin at 4 p.m. Friday at the Marjorie Barrick Museum at the University of Nevada, Las Vegas, 4504 S. Maryland Parkway. For more information, call 702-895-3381.
Theater
CINDERELLA TALE
PLAYS WINCHESTER
English speakers know her as Cinderella. But the Cinderella story gets an update — and a Spanish-language twist — in "La Madrastra del la Cenisenta," a comedic version of the tale to be presented this Saturday and next at Winchester Cultural Center.
The theater company La mare que at va Pari will stage the play, which brings the Cinderella story into the 21st century, with technology impacting expectations. Steven Gallegos directs the production.
"La Madrastra del la Cenisenta" will be presented at 7 p.m. Saturday and Sept. 6 at the Winchester Center, 3130 McLeod Drive.
Tickets are $10 in advance, $12 the day of the show, and may be purchased at the front desk or online at www.ClarkCountyNV.gov/parksregistration. For more information, call 702-455-7340.
Art
EXHIBIT HONORS
CSN ART FACULTY
The College of Southern Nevada kicks off its 2014-15 exhibition season with a salute to its own, featuring the work of 26 faculty artists in a display highlighting the wide range of offerings within the art and art history programs, from sculpture and painting to mixed media, photography, ceramics and printmaking.
A reception will be held from 6 to 9 p.m. Friday to honor faculty artists Suzanne Acosta, Dennis Angel, Christopher Bauder, Myranda Bair, Mark Brandvik, Kevin Chupik, Daryl Depry, Loretta De Grandis, Marylou Evans, Jeff Fulmer, Anne Hoff, Elizabeth Klimek, Wendy Kveck, Alfonso Lirani, Wayne Littlejohn, Gary Marx, Robert Nicholson, Michael Ogilvie, Fred O'Hare, Eric Pawloski, Sean Russell, Floyd Shepherd, Paul Ste. Marie, Robin Stark, Christopher Tsouras and Joanne Vuillemot.
The free exhibit continues through Sept. 26 in the Fine Arts and Artspace galleries at CSN, 3200 E. Cheyenne Ave., North Las Vegas. The galleries are open from 9 a.m. to 4 p.m. Mondays through Fridays and 10 a.m. to 2 p.m. Saturdays; for more information, call 702-651-4146 or visit onsites.csn.edu/artgallery/index.html.
Art
GALLERY CELEBRATES
AFRICAN ART EXHIBIT
Left of Center Gallery celebrates its newly expanded exhibit of African art this weekend, with a ribbon-cutting ceremony at 5 p.m. Friday and a reception from noon to 3 p.m. Saturday.
The exhibit — featuring African masks, statues, musical instruments, baskets and other artifacts — combines items from the collections of Lou and Vicki Richardson, Joseph Walker and the late Calvin B. Jones, whose paintings also will be featured.
The gallery also will present African dance, body painting and storytelling at various times in conjunction with the exhibit.
Left of Center Gallery is at 2207 W. Gowan Road in North Las Vegas; gallery hours are from noon to 5 p.m. Tuesdays through Fridays and 10 a.m. to 3 p.m. Saturdays; for more details, call 702-647-7378 or visit www.leftofcenterart.org.
— By CAROL CLING