Broadway musical 'Finding Neverland' coming to Smith Center
February 9, 2017 - 5:06 pm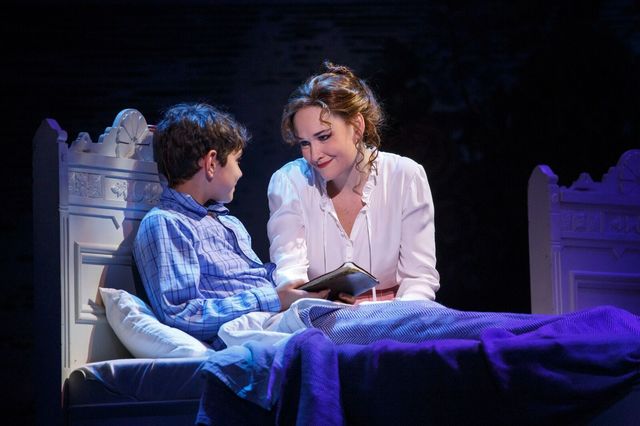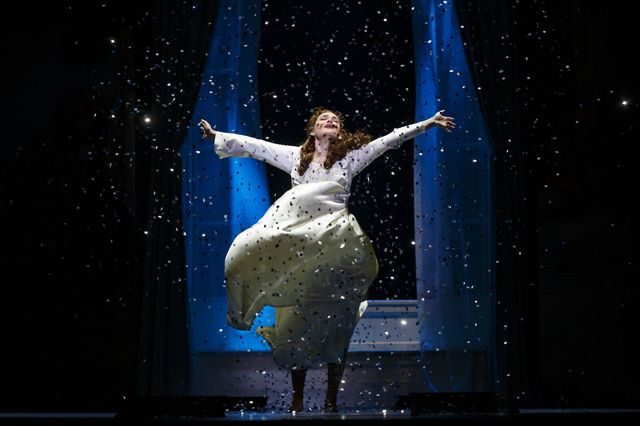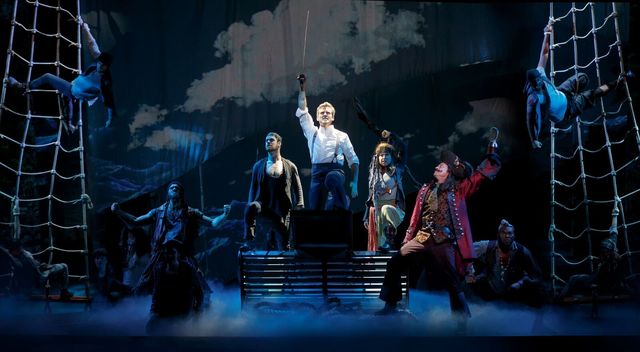 Tony-winning director Diane Paulus found "Finding Neverland" on the road to Broadway, where the musical — based on the Oscar-winning 2004 movie of the same name — played more than a year.
But she keeps finding new things, as Las Vegas audiences will discover when the show's national tour docks at The Smith Center's Reynolds Hall on Tuesday for an eight-performance run.
For starters, there's a new actor in the central role of "Peter Pan" playwright James M. Barrie: Billy Harrigan Tighe, who just replaced the tour's original Barrie, Kevin Kern.
"What's really fun about the tour (is) we made changes" that make it "the ultimate production," the director notes in a telephone interview.
After all, "when you get another chance, you go in and make it stronger," she adds.
Among the tour changes: two new songs and new stagings of other numbers. In fact, Paulus and choreographer Mia Michaels "fine-tuned" all the production numbers.
Paulus has "loved every production" of the musical, she says. "They're like your children; they change and grow. But this one is very special."
For the performers, the revision process is "fun to be a part of … versus re-creating what was done on Broadway," according to actor Tom Hewitt, who plays Barrie's producer Charles Frohman — and Peter Pan's pirate nemesis, Capt. James Hook.
There's also the challenge of adjusting to another performer, with Tighe taking over the role of Barrie.
"So much of an actor's performance is reacting," Hewitt acknowledges in a telephone interview from "Neverland's" San Francisco tour stop. "You have to relax and calm down and let go of some things you've done before."
Working with a different key actor also creates "a new and different energy," Hewitt says.
Finding a new and different energy also fueled Paulus' direction of "Finding Neverland," which she — and a different production team — took over following a London production that never quite took flight.
"We really started from scratch (and) returned to the film as a source," she notes, creating a new adaptation that debuted at American Repertory Theatre in Cambridge, Massachusetts, where Paulus is artistic director.
"Finding Neverland" focuses on how the friendship among Barrie, widow Sylvia Llewelyn Davies and her four sons (one of whom is named Peter) ultimately inspire the playwright to create "Peter Pan."
Barrie's play represented "a big creative risk" when it debuted in 1904, but "we take it for granted now," Paulus says. "It's part of our psyche."
Venturing beyond Neverland's imaginary realm, "Finding Neverland" explores the real-life challenges of family, love and "how we find the inner strength and resilience to go on" when facing tough times in life, she observes.
Yet, for Paulus, the musical also addresses "the power of imagination" — and the fundamental question Barrie faced in writing "Peter Pan."
As the director puts it, "Do you do in life what is expected — or do you write your own story?"
Read more from Carol Cling at reviewjournalcom. Contact her at ccling@reviewjournal.com and follow @CarolSCling on Twitter.
Preview
What: "Finding Neverland"
When: 7:30 p.m. Tuesday-Thursday; also 7:30 p.m. Feb. 17, 2 and 7:30 p.m. Feb. 18-19
Where: Reynolds Hall, The Smith Center for the Performing Arts, 361 Symphony Park Ave.
Tickets: $29-$127 (702-749-2000, www.thesmithcenter.com)