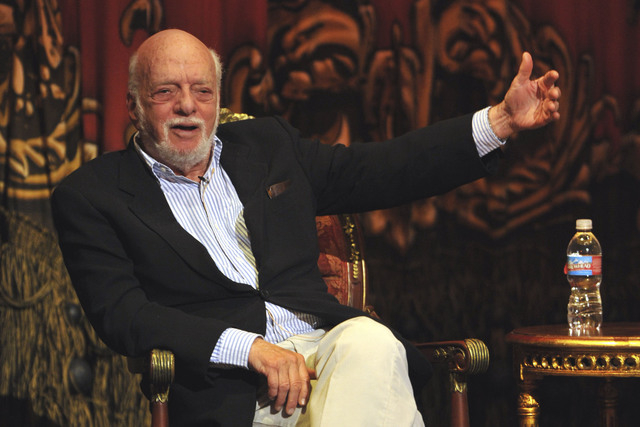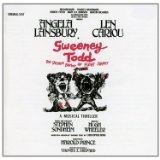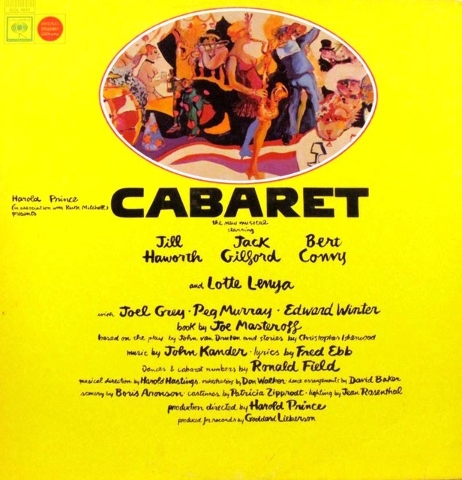 Pop quiz: Where does your favorite Broadway musical take you?
To the mean New York streets of "West Side Story"? The Paris lair of "The Phantom of the Opera"? The risque Berlin nightclub of "Cabaret? The bloody Victorian London of "Sweeney Todd"? Anatevka, the Russian village of "Fiddler on the Roof"? Or, perhaps, the embattled Argentina of "Evita"?
Vastly different shows, with vastly different settings, but all these Broadway landmarks share one thing. Or, more accurately, one man: Harold "Hal" Prince.
Even his name conveys his Broadway-royalty status.
But a Prince by any other name would still rank as a theatrical giant, with a record-setting 21 Tony Awards and more than 50 musicals, plays and operas on his resume as director and/or producer.
Clearly, Prince has tales to tell. And tell them he will, Thursday at The Smith Center's Reynolds Hall, during "Hal Prince's Broadway: An Evening in Word and Song."
Prince will handle the words himself, with some prompting from moderator Robin Leach.
As for the songs, they will be performed by Brent Barrett, Bruce Ewing, Kristen Hertzenberg and Nicole Pryor — all veterans of Prince's "Phantom: The Las Vegas Spectacular" at The Venetian — along with Cabaret Jazz regular Clint Holmes. (Keith Thompson, who oversees the monthly Composers Showcase at The Smith Center's Cabaret Jazz, serves as musical director.)
Prince's "Phantom" might be the director's most recent Vegas production, but it's hardly his first.
As he points out, "I was one of the first to direct Broadway" shows on the Strip in the 1950s, including "Pajama Game" (his breakthrough as a Broadway producer), "Damn Yankees" and "Fiddler on the Roof."
The latter played Caesars Palace, but the others starred at the Riviera, which closed last week.
"I outlived the Riviera," Prince says when informed of the hotel-casino's shutdown during a recent phone interview. "How about that?"
Then again, at 87, Prince has outlived plenty of things in the theater — including the days when families could afford to attend plays regularly.
Prince grew up in New York and says he went every Saturday to a matinee with his parents. (The first production he saw: Orson Welles' Mercury Theatre production of Shakespeare's "Julius Caesar.")
"I wanted to be working on Broadway from the age of 8," Prince says. "I just thought it was an amazing, glamorous experience to go to live theater."
Prince bridged the gap between theatergoer and theater professional at 20, when the fresh-out-of-college rookie got a job working with legendary writer, director and producer George Abbott. (The latter's nine-decade career included hit musicals from "Pal Joey" to "A Funny Thing Happened on the Way to the Forum.")
"(Abbott) saw something in me," Prince says, a touch of wonder in his voice, recalling how he "recently discovered some pages" Abbott had written. They were notes for his autobiography, "Mister Abbott," outlining Abbott's impressions of "this kid who came to his office" hoping to find a life in the theater.
Prince realized he had a Broadway future while stage managing Abbott's 1953 musical "Wonderful Town."
At the time, Prince was "cooking up 'Pajama Game' " with producing partner Robert Griffith, in Prince's old role as Abbott's assistant.
When mentor Abbott agreed to direct "Pajama Game," Prince knew he was on his way on the Great White Way.
The show won a best musical Tony, as did Prince and Griffith's next musical, 1955's "Damn Yankees," another Abbott-directed smash.
"West Side Story" (which Prince and Griffith co-produced in 1957) didn't win that year's best musical Tony, but it became the first of Prince's Broadway milestones.
Leonard Bernstein's lyricist on that legendary show was a young songwriter named Stephen Sondheim, who with Prince would revolutionize musicals through landmark collaborations including "Company," "Follies," "A Little Night Music" and "Sweeney Todd."
Prince's other notable musical collaborators range from "Cabaret's" Kander and Ebb to "Evita" and "Phantom's" Andrew Lloyd Webber.
But dare to suggest that "they don't write 'em like that anymore" and Prince has an immediate two-word reply: "They do."
It's just that it costs millions and millions to present something on Broadway these days, he says. "The theater's not the oil business. It's something very different."
And that difference is art, Prince says.
Such a notion "manages to embarrass commercial people," he says, "and they've had an effect on a lot of what you get to see.
"(But) not to me — it sure as hell isn't embarrassing," Prince says of stage artistry. "Audiences are much smarter than they're often perceived by producers. You don't cater to the lowest common denominator."
Indeed, "if you're smart" — as Prince has proven to be through the decades — "you give them a 'West Side Story,' a 'Sweeney Todd,' a 'Phantom,' an 'Evita.' The audience will go along with something unusual."
In the meantime, Prince's next production, "Prince of Broadway" — "a compendium of material from most of my shows" that's scheduled to start rehearsals in September — will end "on an upbeat note," the director promises. "Wait'll you see what's next."
For more stories from Carol Cling go to bestoflasvegas.com. Contact her at ccling@reviewjournal.com and follow @CarolSCling on Twitter.
PREVIEW
What: "Hal Prince's Broadway: An Evening in Word and Song"
When: 7:30 p.m. Thursday, May 14
Where: Reynolds Hall, The Smith Center for the Performing Arts, 361 Symphony Park Ave.
Admission: $24-$79 (702-749-2000, www.thesmithcenter.com)