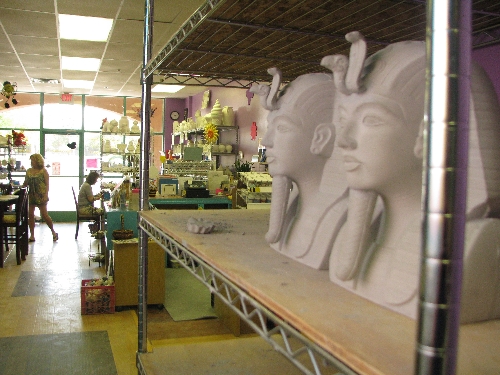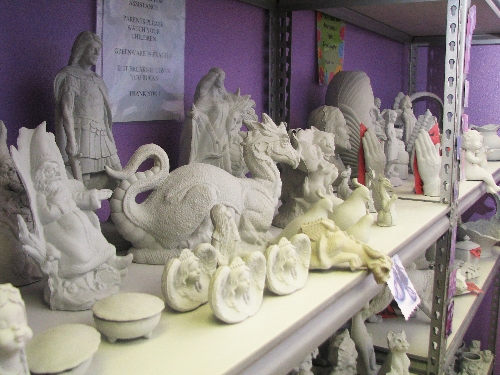 Dawn Emde is the owner and operator of Bee Creative Ceramics, a paint-your-own ceramics store at 3460 E. Sunset Road. She also is a breast cancer survivor. On Oct. 20 she'll be bringing those two worlds together in what she's calling the Bee Creative October Fest to Support Breast Cancer Awareness.
"As a survivor, I am passionate about people's early awareness of breast cancer," Emde said.
The six-hour event is set to bring together music, crafts, refreshments and a car show to raise funds for the National Breast Cancer Foundation.
"We're taking over part of the parking lot, and we'll have local artists and crafters' booths," Emde said. "It's a free event, and we're hoping to get some of the other businesses here to participate in whatever way they can."
Booth space is available for a $20 donation. Emde also plans to raise money through raffles. Emde's daughter Megan Emde set up a web page to help people contribute to the event at tinyurl.com/BeeCreative.
Dawn Emde plans to bring in a disc jockey to play a mix of oldies to go with the car show and more modern music.
"We'll have a free kid's craft area where they can make and paint magnets and things like that," she said. "Inside the store we'll have bingo, and we'll be doing the usual stuff in there, working on pottery."
The pottery painting studio has been open six months and is operated by the mother/daughter team. Dawn Emde describes it as an extended version of a paint-your-own pottery shop, because in addition to ready-to-paint bisque-fired pottery, the store stocks a section of unfired greenware.
"The greenware is for people who may have a kiln at home or belong to an organization like a senior center that has a kiln," Dawn Emde said. "We pour the pieces out of molds. After it's dry, it's fragile; you can crumble it in your hands. You can touch it and pick it up. You just have to be careful."
She said the greenware appeals to people who want a little more of a challenge. The piece still needs to have the seams cleaned, and it's fairly easy to carve a name or date in the bottom.
"You can carve designs out of it and put holes in it," Dawn Emde said. "You can be a little more artistic with it."
The fledgling business already has a slew of loyal customers.
"My friend and I come here every Tuesday, and we've been coming here since the shop opened," said Vicky Brosius. "There's a lot of stuff to do here, and it's relaxing. Coming here is the one day of the week I can relax."
The shop draws locals and out-of-town visitors, seniors and moms with kids.
"On Fridays from 6 to 9 p.m. we have what we call ladies nights, but anyone can come," Dawn Emde said.
The Bee Creative October Fest to Support Breast Cancer Awareness is scheduled from 10 a.m. to 4 p.m. Oct. 20 in the parking lot in front of Bee Creative Ceramics.
Space is still available for booths and the car show. To enter a vehicle, call 325-3056. For booth rental and more information, call 998-2245. For more on the studio, visit beecreativeceramics.com.
Contact Sunrise/Whitney View reporter F. Andrew Taylor at ataylor@viewnews.com or 380-4532.