Charles Manson's false teeth on display at Las Vegas museum
November 27, 2017 - 7:07 pm
Updated November 27, 2017 - 10:37 pm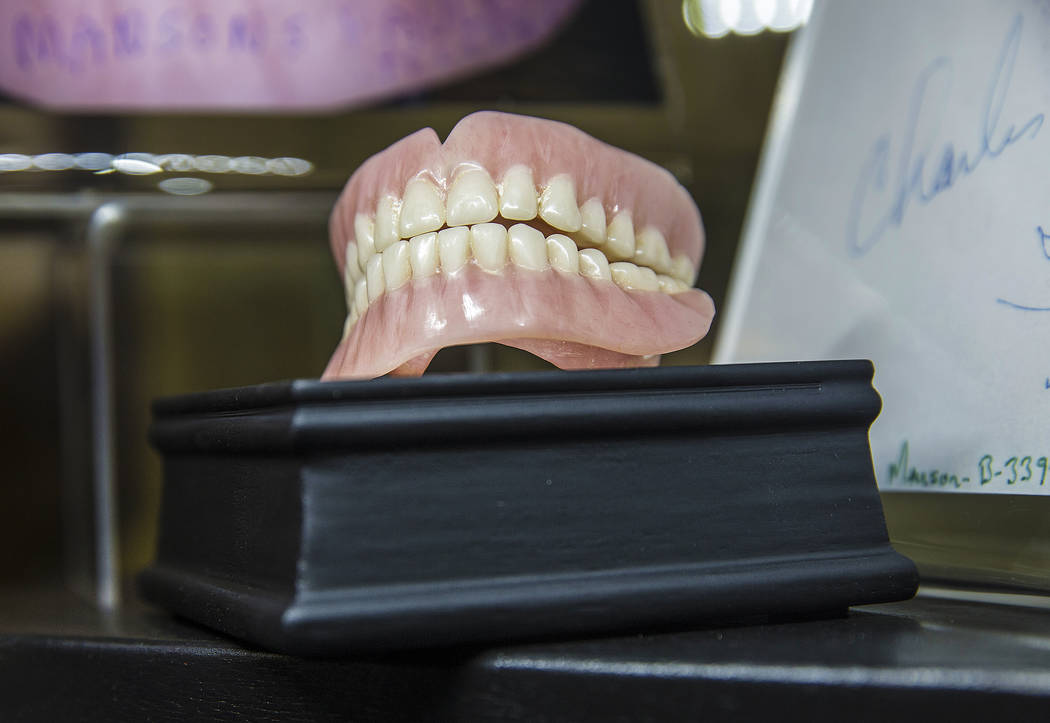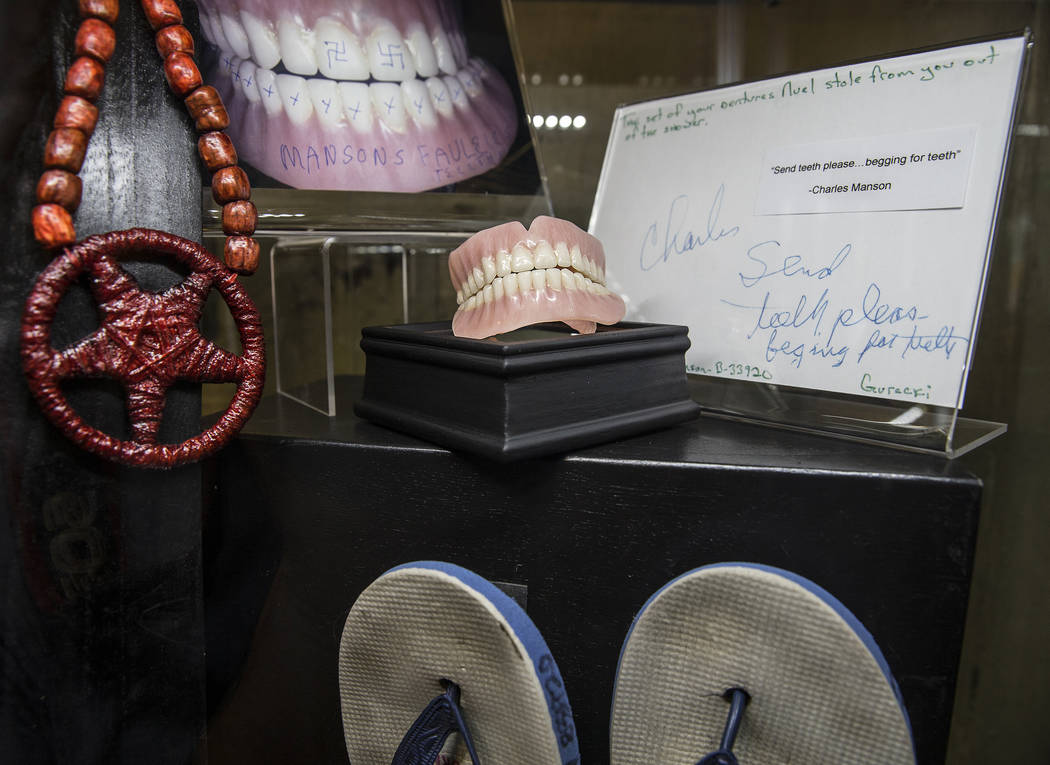 Zak Bagans has all sorts of bizarre stuff on display at his Haunted Museum, from a supposedly malevolent spirit-containing box to a doll that allegedly can cause heart attacks.
So why, among all of that, is looking at Charles Manson's false teeth so surprisingly creepy?
Maybe it's because dentures are such an intimate thing. Or maybe it's just unsettling to think that a cult leader who masterminded the cold-blooded murders of nine people in 1969 could be normal enough to need something so ordinary.
Manson's dentures, as well as a few of his equally off-putting prison artworks, are among the newest pieces to go on display at the museum, 600 E. Charleston Blvd. Bagans acquired the faux choppers, which can be found in a room devoted to serial killers, after Manson's death on Nov. 19 at age 83.
Bagans, who hosts the Travel Channel's "Ghost Adventures" series, says he acquired the items through a contact he declines to identify but who knows of his fascination with occult, haunted, creepy and bizarre artifacts.
"I'm intrigued by that," he says. "Other people are just shocked beyond belief and ask, 'How could you own that? Why would you own that?' But these are the types of things I'm most drawn to. I'm a collector of murderabilia, and these are items and objects that were once owned by serial killers."
In 1971, Manson was found guilty of murder and conspiracy to commit murder and spent the rest of his life in prison. Bagans says Manson memorabilia is "hard to come by and extremely expensive." He did not reveal the cost of the new acquisitions, but said the dentures came from "an extremely close friend" of Manson's.
Bagans says the dentures were stolen in 2010 by a fellow inmate while Manson was taking a shower. The inmate, who was released the next day, included the false teeth in his personal effects to sneak them out of prison.
Eventually, the dentures made their way to Manson's friend, who didn't return them, but instead teased Manson by sending him a photo of the teeth. Manson returned the photo, writing on it a plea to return the teeth to him.
Manson never got his false teeth back, and now they're on display in Las Vegas.
"What I heard is, the prison had to make him a new pair," Bagans says.
Bagans' new Manson acquisitions also include pieces of string art, his prison shower flip-flops and a necklace featuring an upside-down pentagram. Bagans says it took Manson about a year to make the necklace out of pieces of fabric and his own hair, and colored it with instant coffee.
"The cool thing about this is, I have multiple original photos of him wearing the necklace," Bagans says.
Contact John Przybys at reviewjournal.com or 702-383-0280. Follow @JJPrzybys on Twitter.