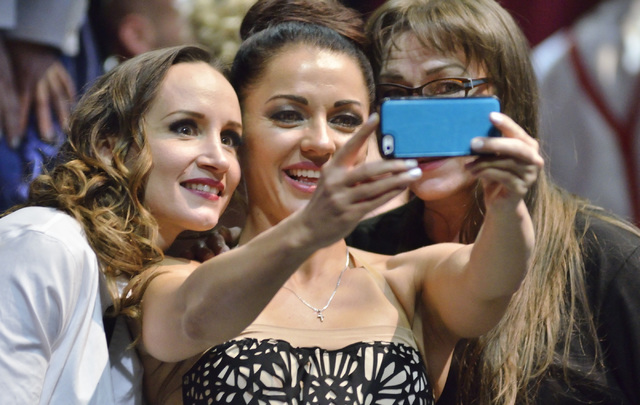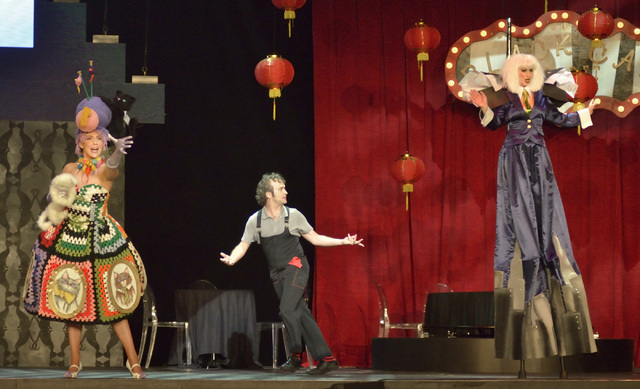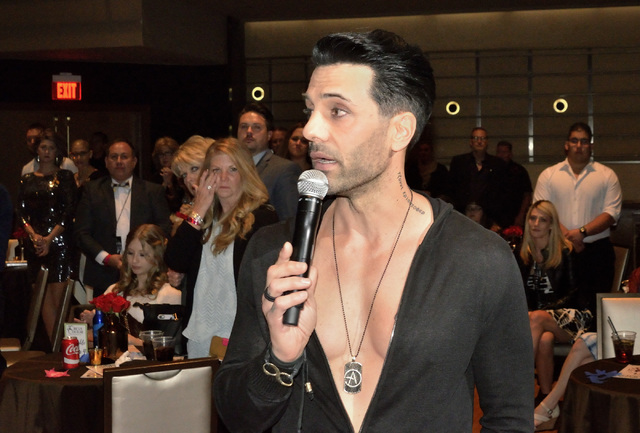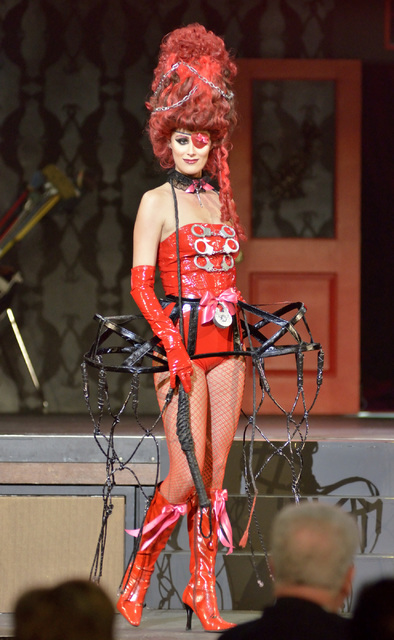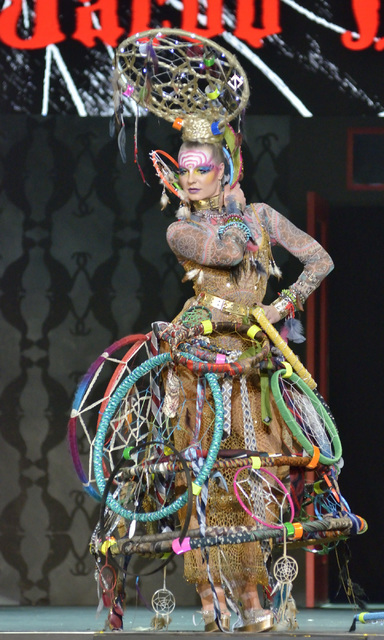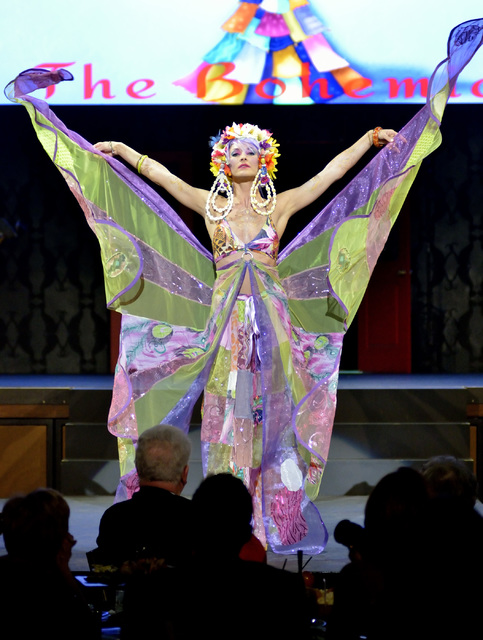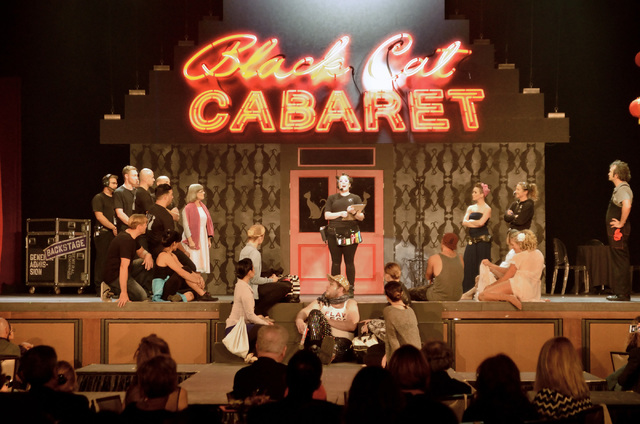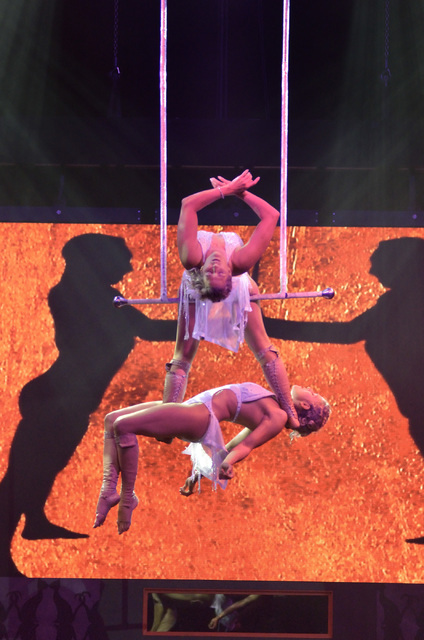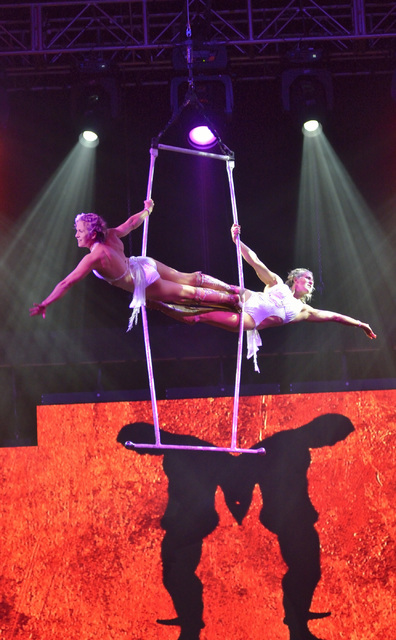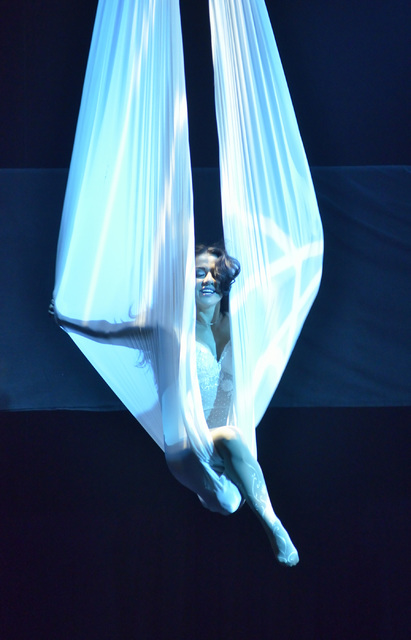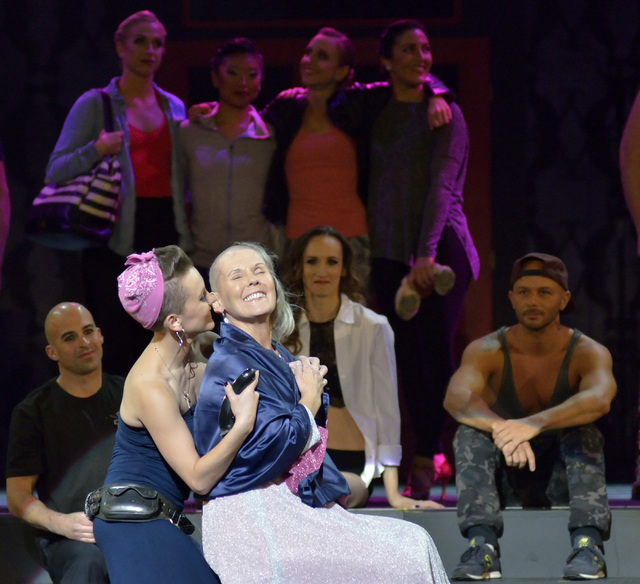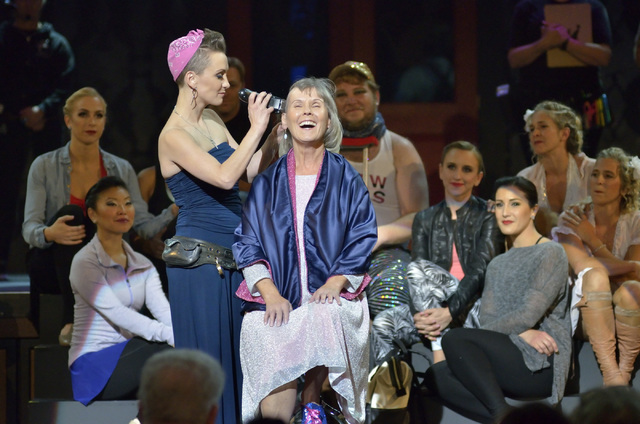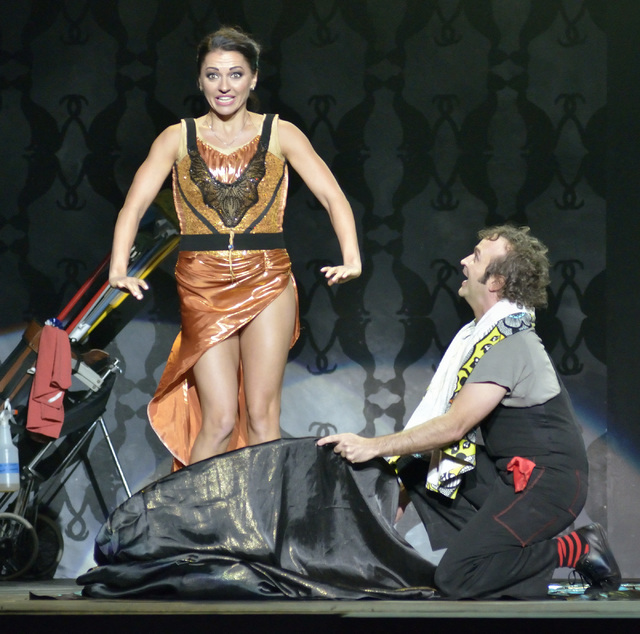 As models emerged walking on stilts and wearing colorful attire adorned with such strange elements as a boat, the solar system and a pair of wings, it was clear this was not your typical fashion show.
Guests who gathered for the Circus Couture benefit Friday in the Joint at the Hard Rock Hotel saw creative works not only from fashion designers but performers such as aerialists and other artists.
The efforts were in support of the Children's Specialty Center of Nevada, which treats children with cancer regardless of their families' ability to pay.
The seventh annual event raised $349,800, helping the nonprofit group surpass $1 million in donations since it was founded in 2010. It is the only clinic of its kind in Nevada.
"When we decided to do the theme of 'Lucky' for the show, we think of other runways," explained co-artistic director Benoit Beaufils. "Then we put out a call to designers."
The title designer this year was Megan Ann Richardson. The first seven looks intersected with one of the plots in the show: the main character of Chance, who is unlucky in love, and reminisces about his past girlfriends. In a flashback, the exes enter, their clothing reflecting the issues that drove them away from Chance. One was "the Gold Digger," another "the Crazy Cat Lady," and yet another, "the Workhorse."
The second fashion show of the evening was a collaboration among 14 designers and revolved around Chance's bad luck.
"We wanted to have him surrounded by bad-luck omens," said Beaufils. "His best friend brings him a whole bunch of good-luck items to replace the bad luck."
Fashions inspired by the bad-luck charms included "Broken Mirror" and "Lady Macbeth," while good-luck charm designs included "Dream Catcher" and "Lucky Rabbit's Foot."
Fashion intersected with other aspects of the show, too. One of the items up for auction was a custom gown designed by Georgia Richardson that sold for $2,500.
Besides the two fashion runways, the show featured song-and-dance numbers, trapeze artists and other acrobatic acts.
Circus Couture was co-founded by Cirque du Soleil performer Erica Linz, who serves as president and artistic director of the event. She said Las Vegas is the "perfect home for a community of artists working to stack the odds in favor of children with cancer."
At the emotional midpoint of the show, Linz's mother, Mary-Mike Linz, took center stage. As ticker tape fell from the ceiling, Linz shaved her mother's head to support the sacrifices of children fighting cancer.
Stephanie Driscoll, a woman who has experienced the pain of childhood cancer in her own family, was an integral part of the evening. Her daughter Avery was diagnosed with a brain tumor at age 8. After undergoing surgery and chemotherapy, Avery became an ambassador for St. Baldrick's, another organization that helps children with cancer. Avery passed away in June.
This year was Driscoll's sixth time attending Circus Couture. "It's more meaningful to be here because it was important to Avery, and we want to honor her memory," she said.
With the help of Larry Domsky at Domsky Glass, the Driscoll family created a glass-blown tree in honor of Avery for the auction. Las Vegas headliner and magician Criss Angel purchased the tree for $100,000, then gifted it back to the Driscoll family. He also pledged $100,000 donations each to St. Baldrick's and to Circus Couture.