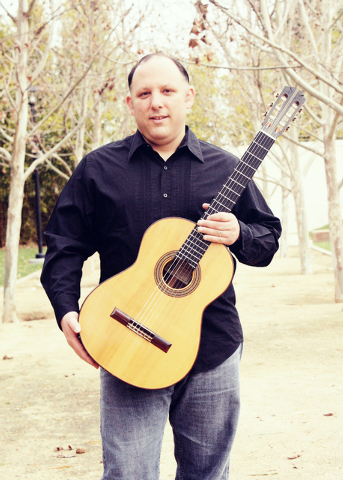 Guitarist Michael Nigro returns to local libraries this weekend for two free concerts celebrating Latin American music and composers.
An assistant professor of music at Vanguard University, Nigro will perform works by Jose Luis Merlin, Antonio Lauro, Isaac Albeniz, Maximo Diego Pujol and Jorge Cardoso, among others, at this weekend's concerts
The program reflects Nigro's interest, and expertise, in Latin American music; in addition to performing concerts and offering master classes in the U.S. and abroad, the guitarist's five recordings include "Guitar Sudamericana" and "A Journey through Latin America."
Nigro will perform at 2 p.m. Saturday at the Clark County Library, 1401 E. Flamingo Road, and at 2 p.m. Sunday at the Summerlin Library, 1771 Inner Circle Drive. For more concert details, call 702-507-3459 or visit www.lvccld.org; additional information on Nigro is available at www.nigroclassicalguitar.com.