Colorful mannequins at Delano to be sold at artLIVE auction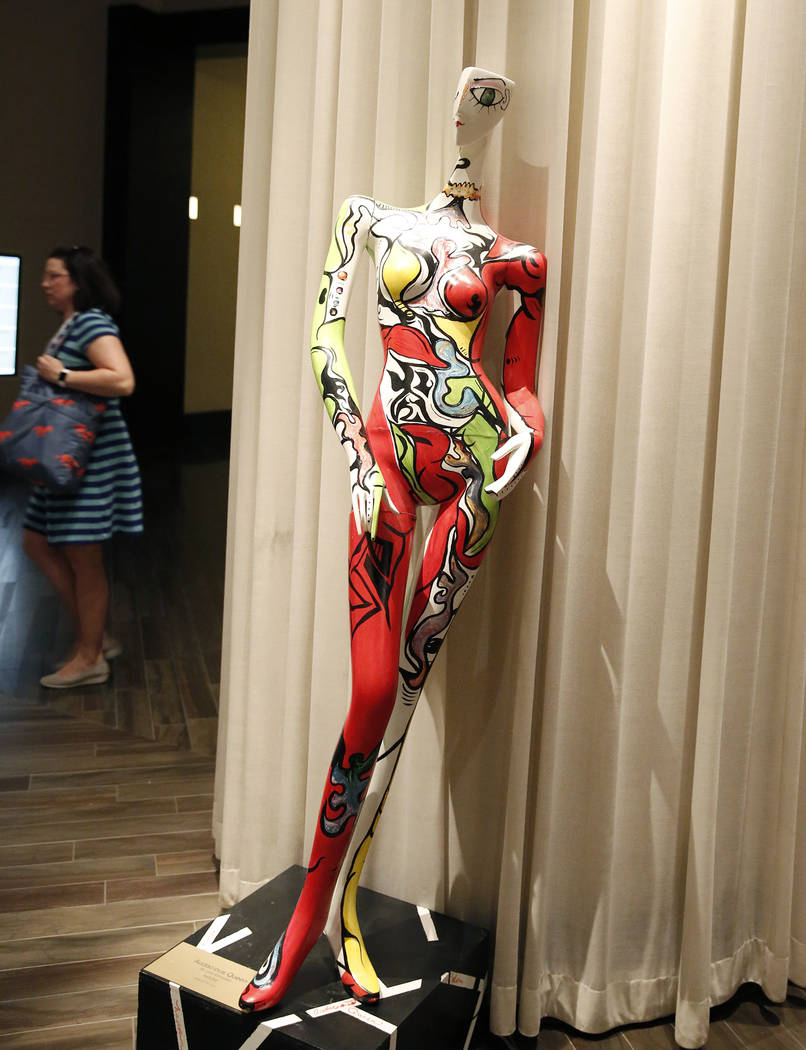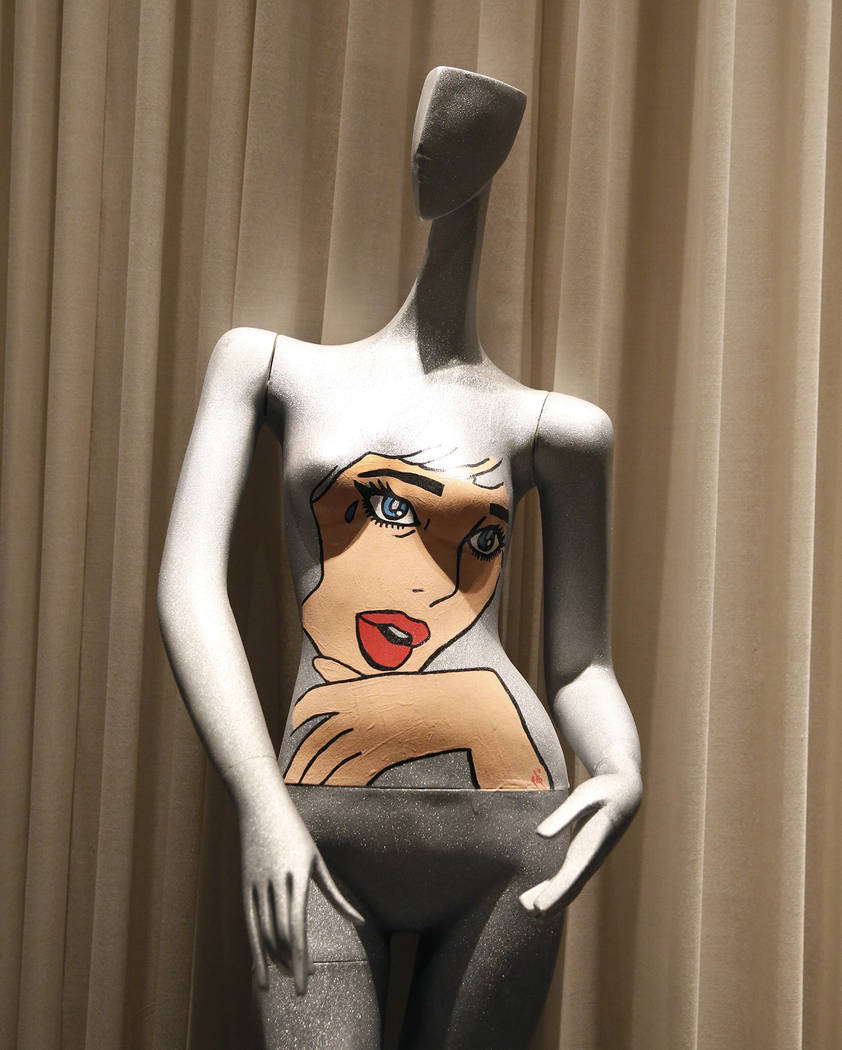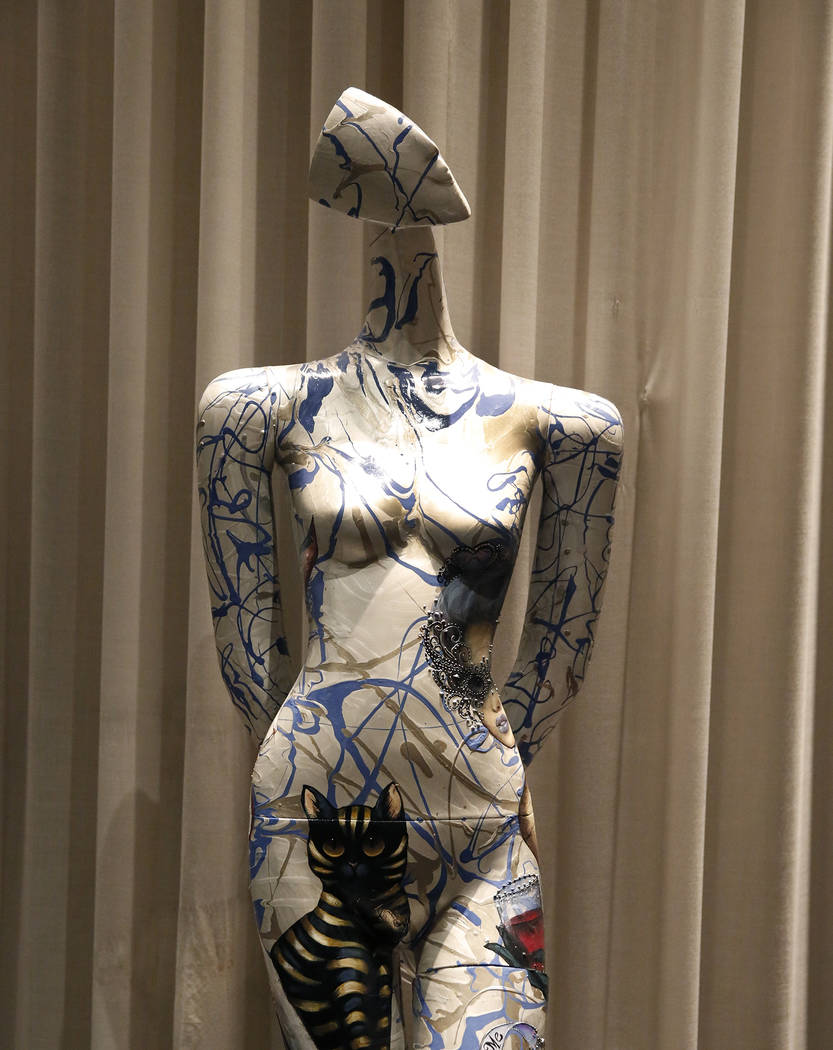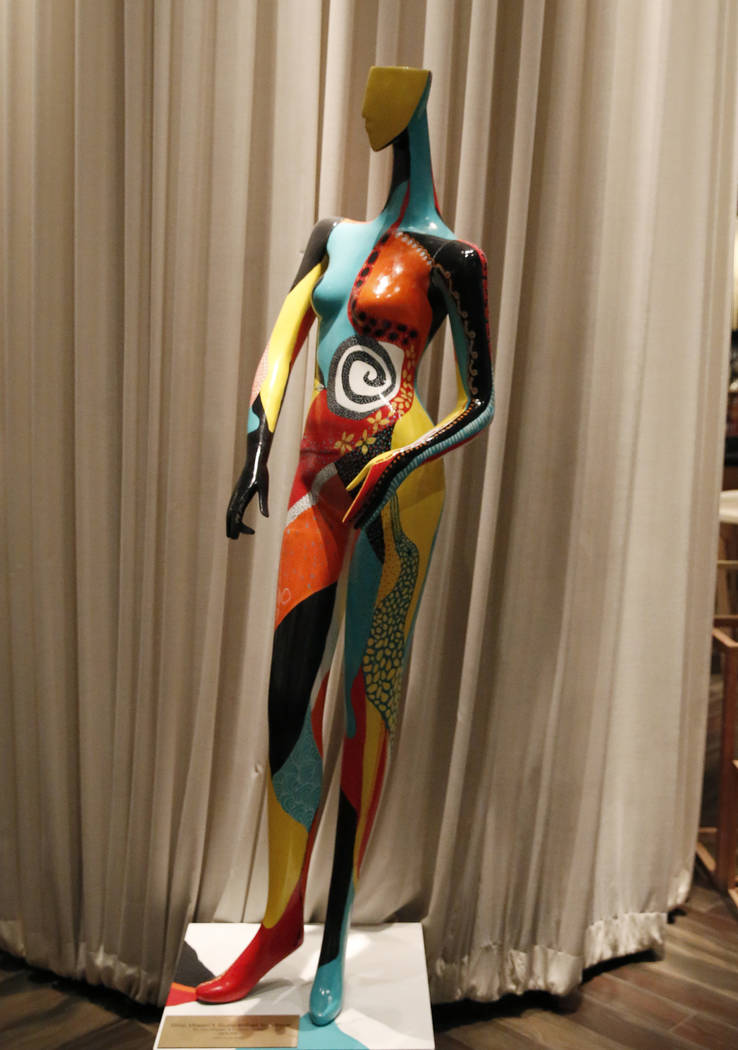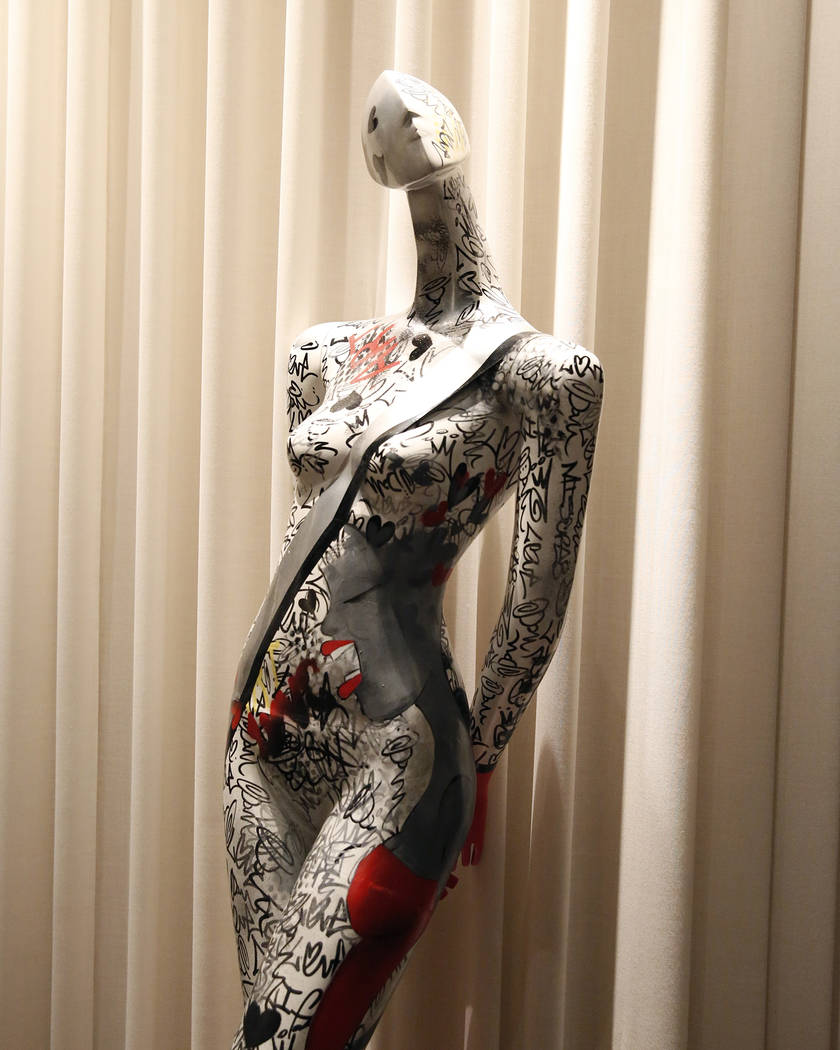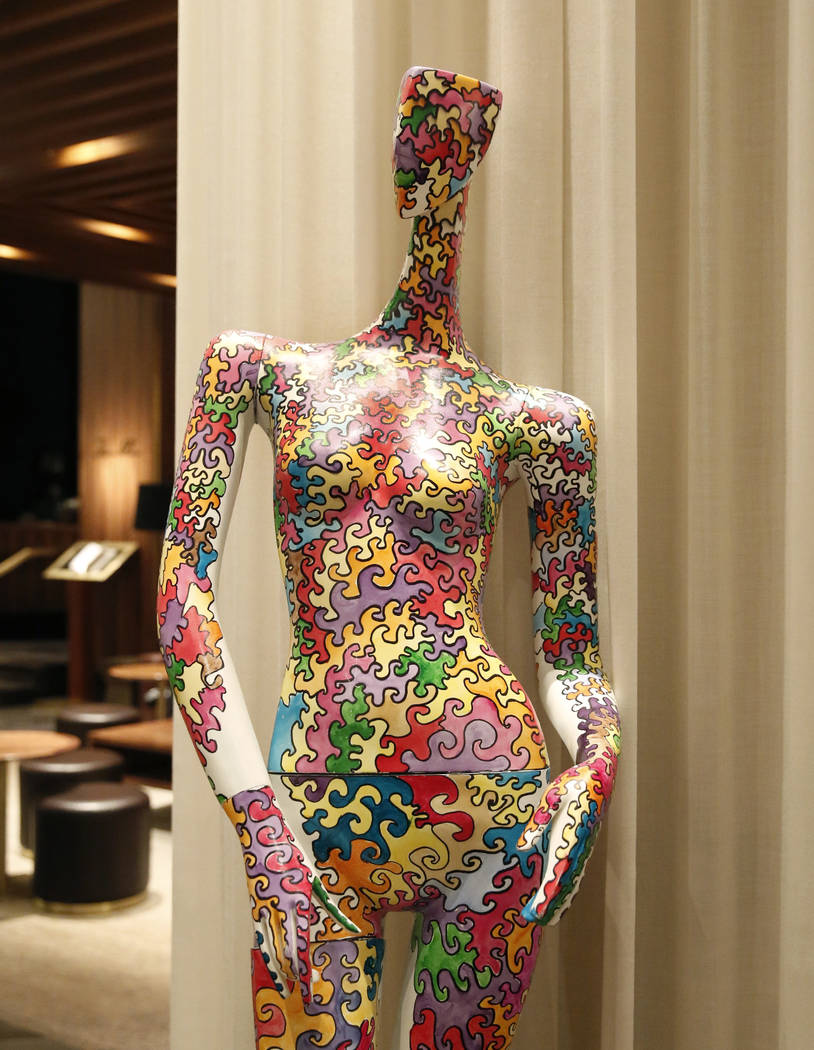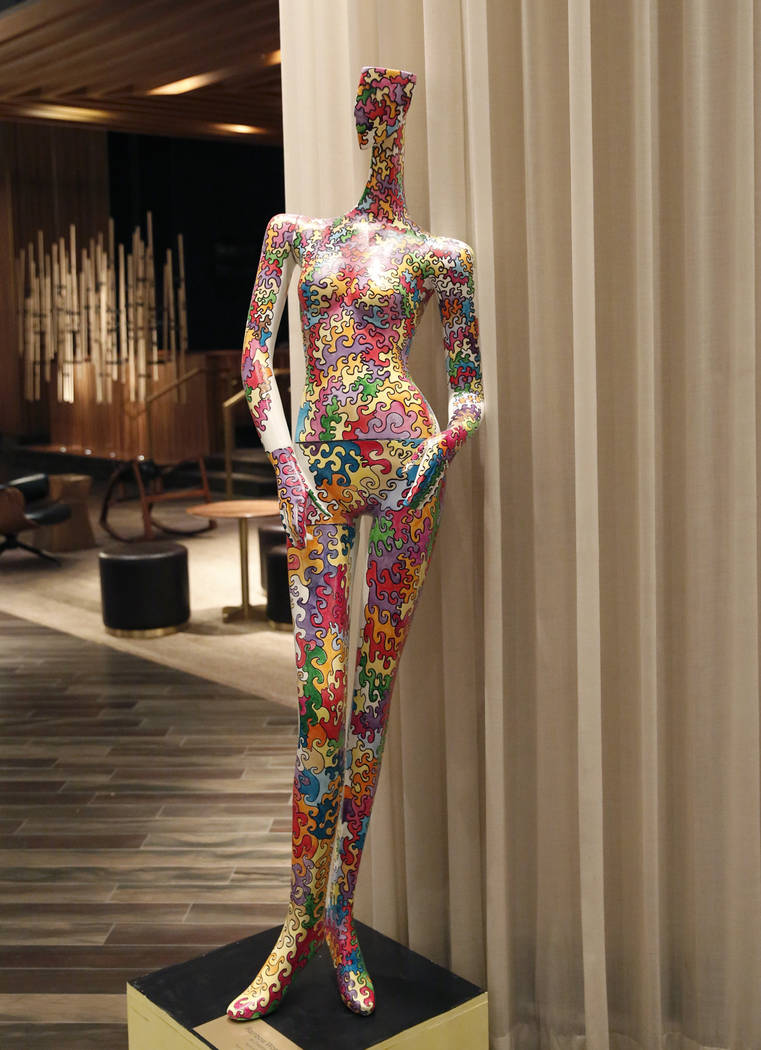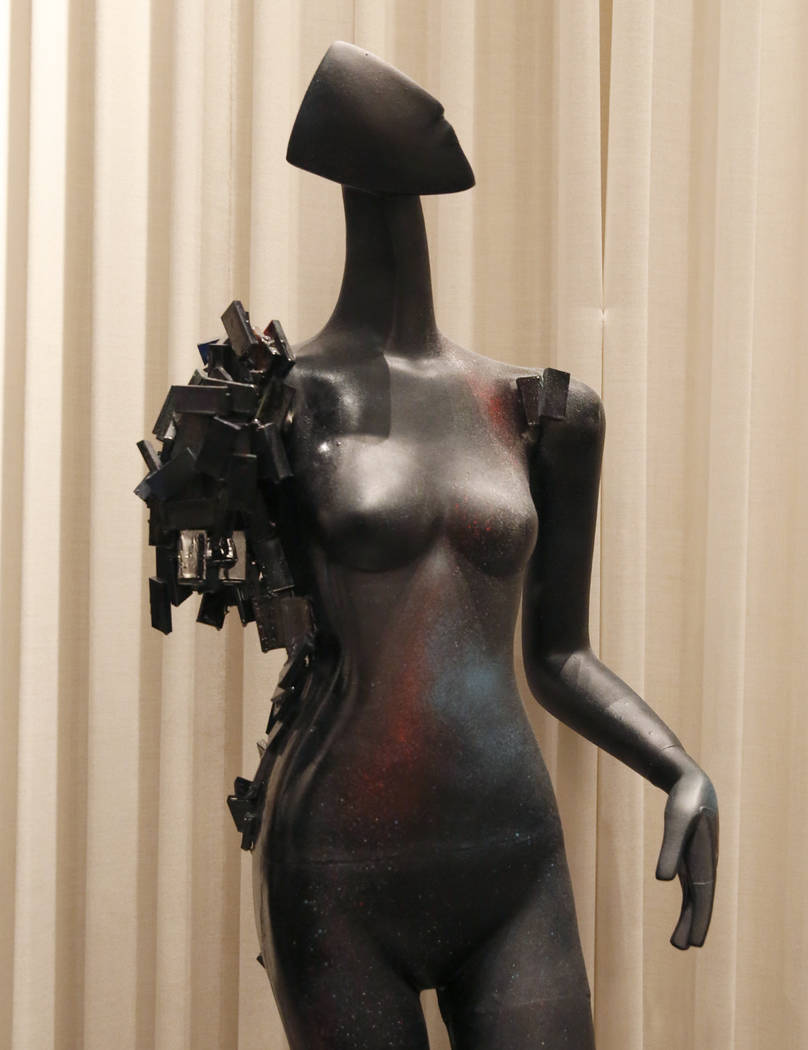 A group of colorful characters is nearing the end of a three-month stay at the Delano.
The temporary residents, 10 mannequins dubbed the "Madisons," have greeted guests in the hotel's lobby since February.
After Thursday, one could greet visitors in your home or office. The statuettes will be auctioned off at the Las Vegas Fashion Council's third annual artLIVE event, an evening of performances, presentations and auctions benefiting the council's scholarship and grant programs and other arts organizations around the city. In prior years, that included the art museum planned at Symphony Park and the Arts District.
The past two years, mannequins have sold for $500 to $4,000.
"We also give the artists an opportunity if they want to have a percentage of proceeds go to a charity of choice," Fashion Council President Carrie Carter Cooper said.
Professional artists, students from Las Vegas Academy and Core Academy, and an Opportunity Village client designed mannequins, some in groups and others as individuals.
The staff at Opportunity Village chose Crezette M., an artist in its Fine and Performing Arts Program, to design a mannequin. She spent two weeks working on her contribution, which she titled "Rainbow Woman." The piece is covered in bright, interlocking swirls. A portion of the proceeds raised from her mannequin will benefit Opportunity Village, nonprofit organization that provides opportunities for people with disabilities.
"I just do it like a puzzle, like a puzzle piece," Crezette said. This was her first time exhibiting her work outside a showcase organized by the agency. It was also the first time Opportunity Village has had an artist exhibit work at a hotel on the Strip.
"It's very much Crezette's style," said Opportunity Village's fine and performing arts manager Sarah Quinn. "That's kind of what she's known for."
Tanya Watler aka Miscre8, owner of Galerie Miscre8 at the Juhl in downtown Las Vegas, designed a mannequin with spray paint, keeping with her urban style. She also wanted to convey a happy and positive message.
"Everybody who comes to Vegas is always happy. … This is a city where you just get away. And right now there's so much going on," Watler said, referring to the political climate.
She recruited six other artists to design mannequins as well. Her gallery showcases the work of mostly female artists, and she wanted to use the mannequins as another opportunity to highlight creative women.
Each of the mannequins is posed slightly differently, and Watler chose artists based on the mannequin she thought fit their personalities.
Though the mannequins had been displayed around the city prior to the Las Vegas Fashion Council's event in the past, this was the first year the Delano exhibited all 10 art pieces as a collection prior to the event.
"It really creates a moment of discovery and promotes discussion from an arts and culture perspective," said Nadia Khan, vice president of brand marketing for the Delano. The hotel makes an effort to install art that highlights the valley environment and local artists.
Contact Sarah Corsa scorsa@reviewjournal.com or 702-383-0353. Follow @sarahcorsa on Twitter.