Contortionists practice unusual art form at local convention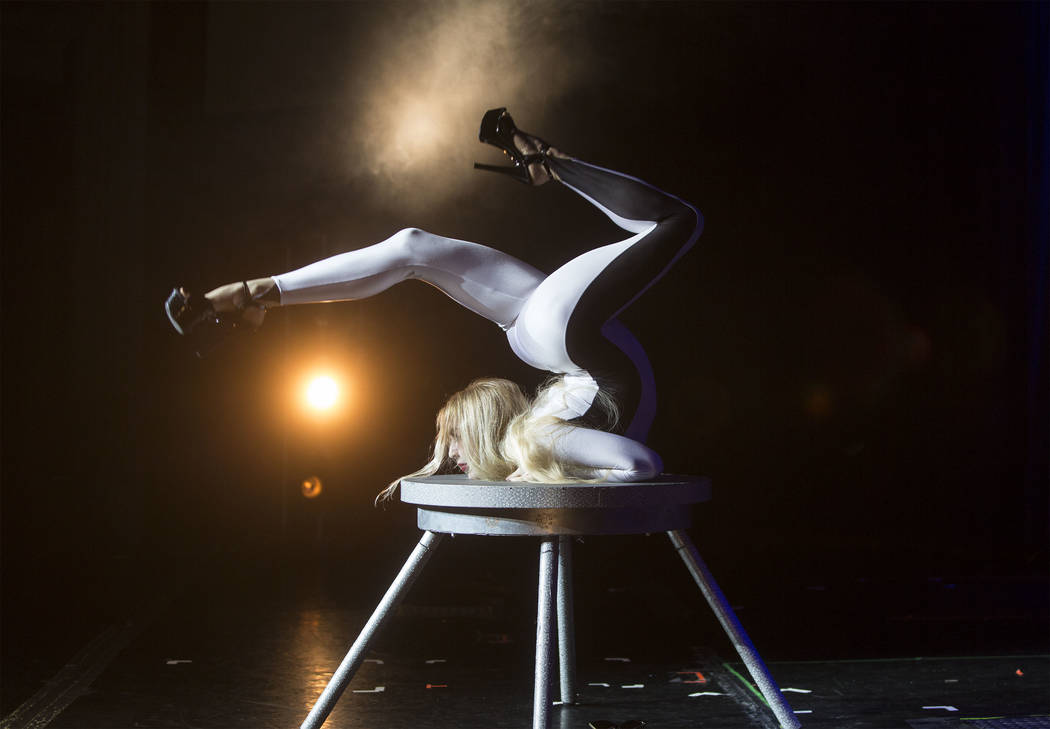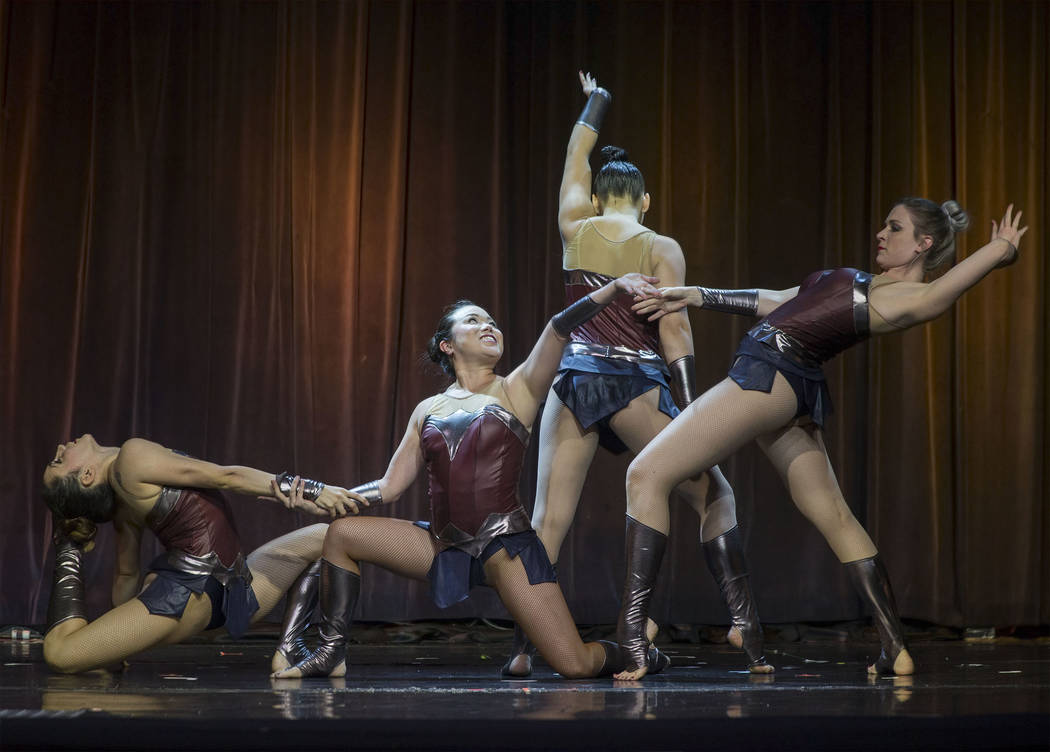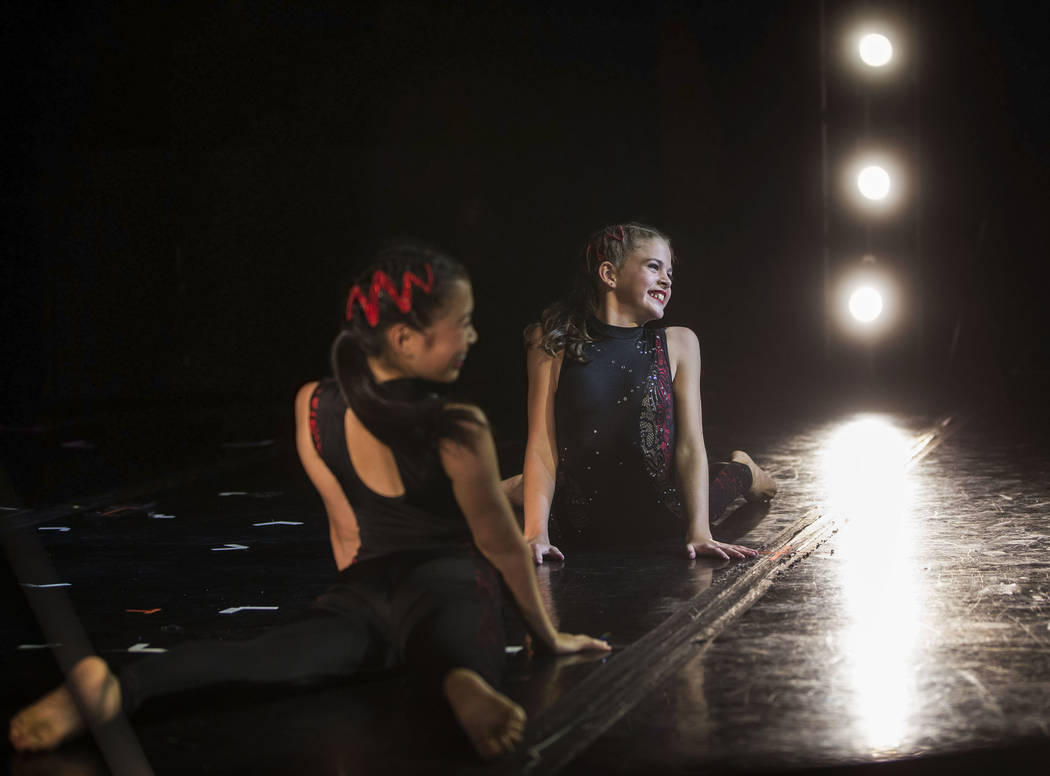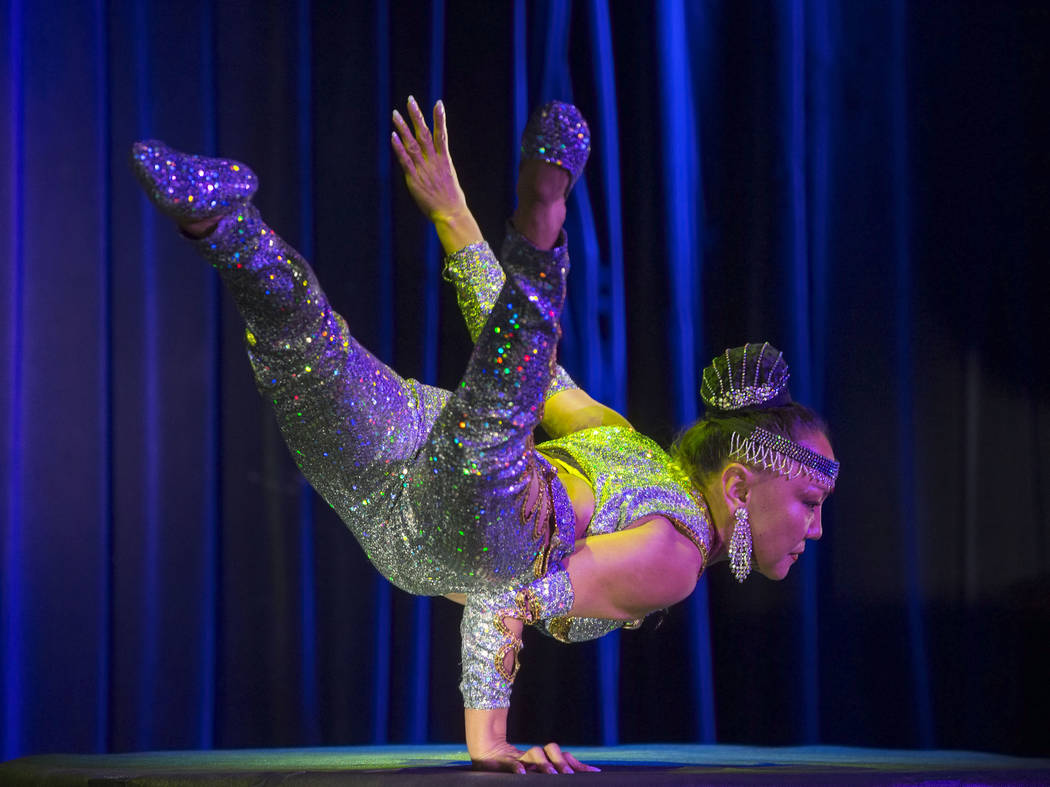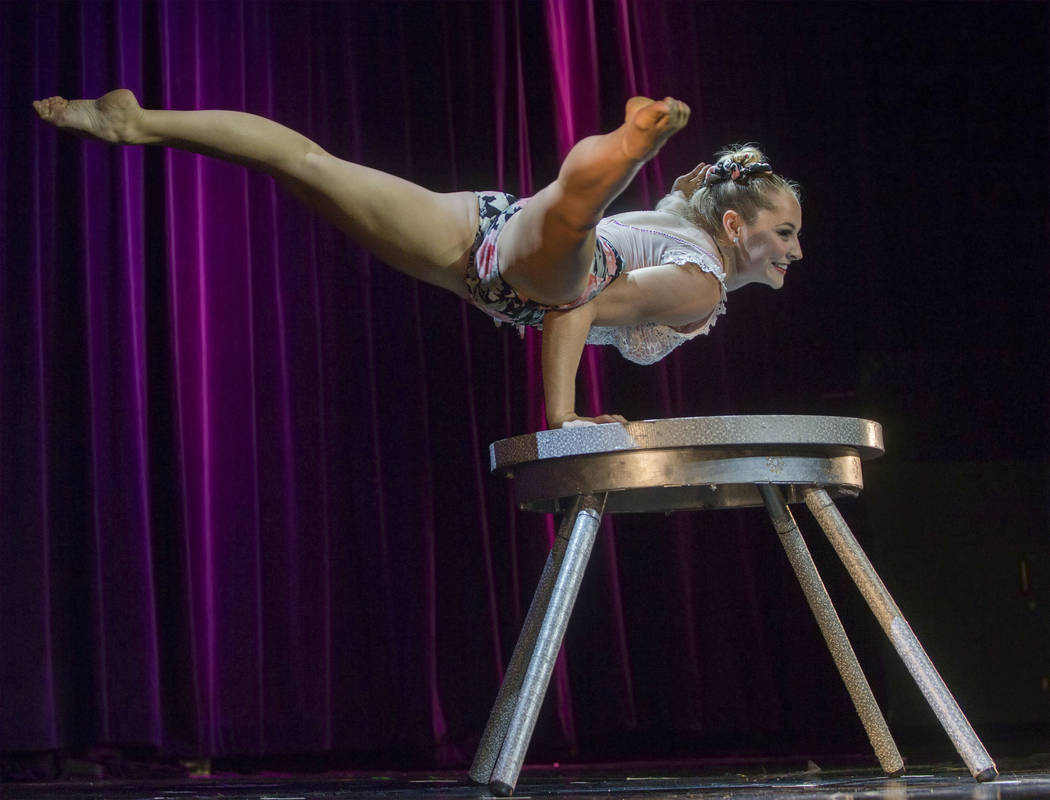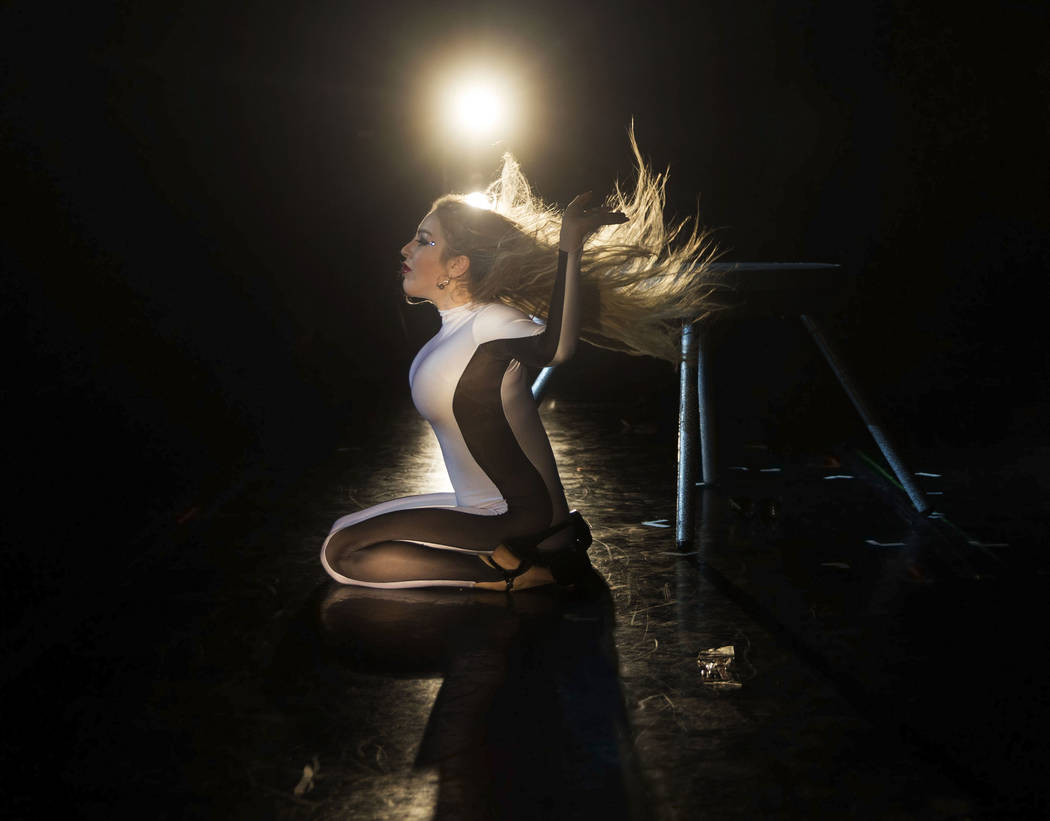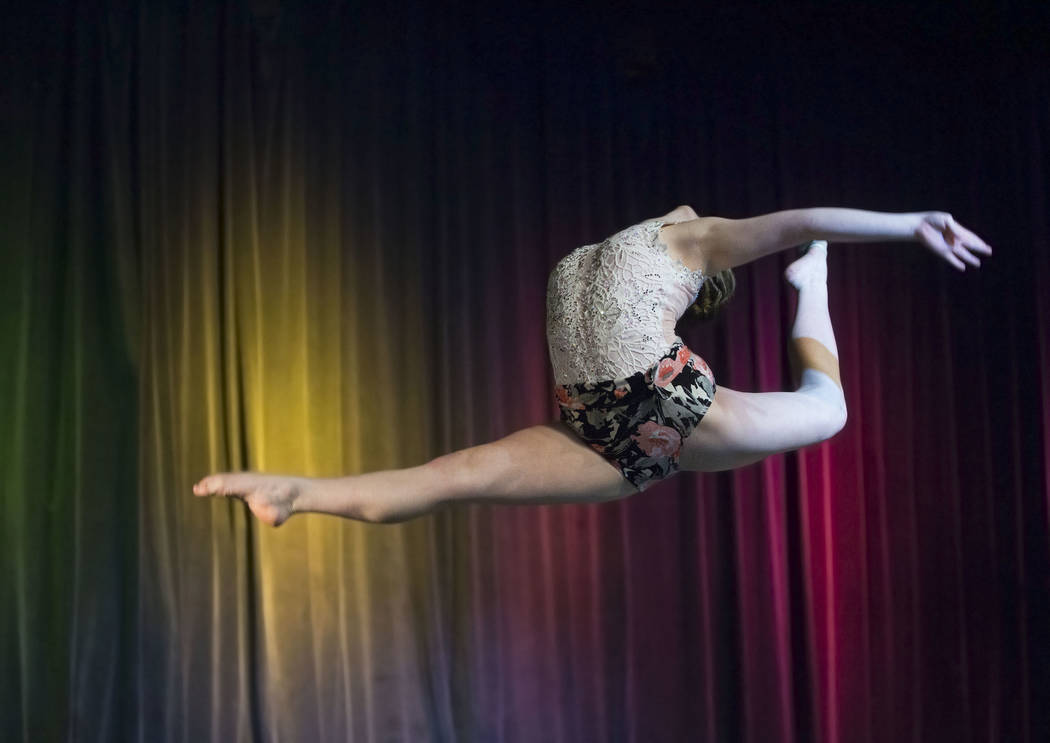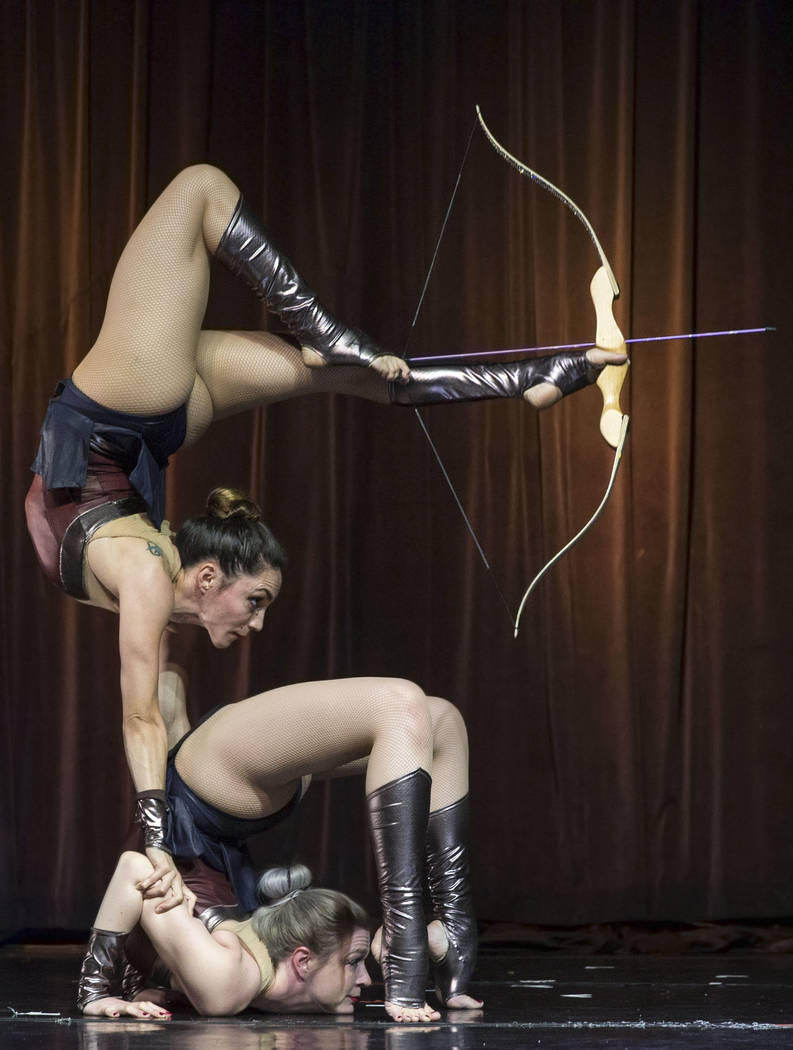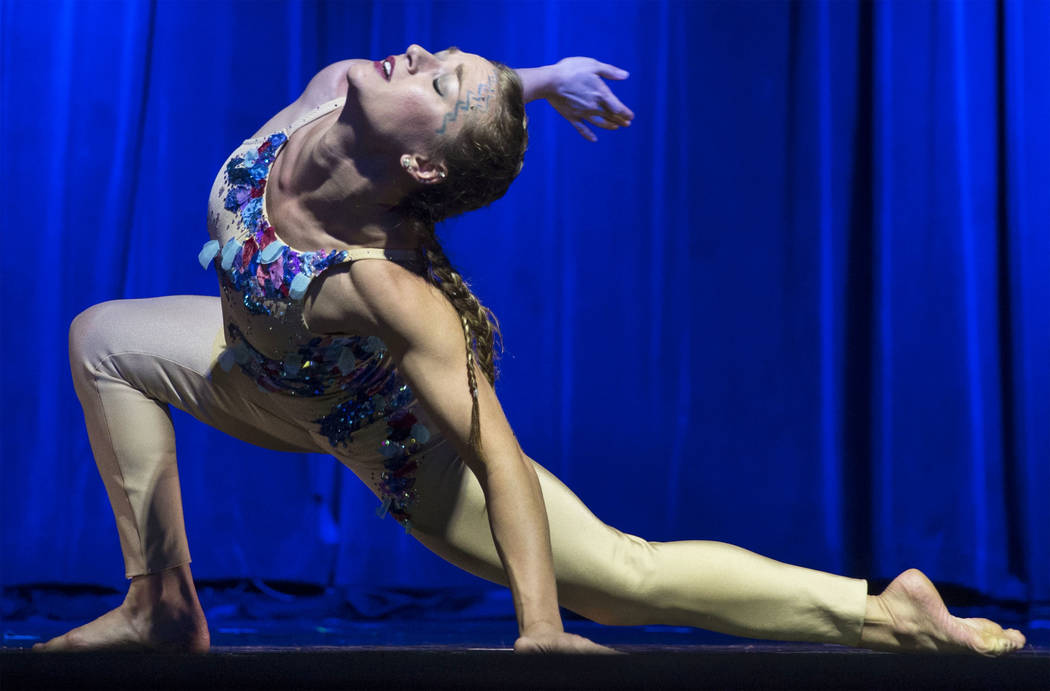 It probably has a technical name, but let's just call it the Four-Person Multilevel Headstand Monolith, which, after a few unsuccessful attempts, finally comes together as an impromptu tribute to the four young women who form its infrastructure.
At least until a muffled "Oww … " escapes from somewhere in its foundation, forcing the whole human edifice to disassemble and disappear.
It's not the sort of architecture one sees very often. But at last week's International Contortion Convention at Sunset Station, humans bending, folding, stretching and manipulating their bodies in ways that would send Gumby to the ER were common.
The three-day gathering marked the convention's 20th year. It included daily workshops for students and practitioners of contortion, as well as evening shows featuring routines by some of the art form's most accomplished performers.
The convention began in Germany and moved to Las Vegas during its second year, said creator and director Ska von Schoening. This year's event drew about 150 teachers, students and professionals who practice a performance art that enjoys a rich history in Asia and Europe and, von Schoening says, has seen growing popularity in the U.S. over the past two decades.
For that, credit YouTube and social media, which make contortionists' performances available worldwide and, von Schoening says, Cirque du Soleil, which features contortionists in many of its productions.
It used to be that "here in America, opposite to Germany or Europe, (contortion) generally was considered a little bit of a freak thing," von Schoening says. "That upset us in Europe. It's very recognized, especially in Mongolia. They don't send children to ballet (school), they send them to contortion (school)."
The U.S. now offers a wealth of "young talent," adds von Schoening, who says one of the convention's primary goals is to inspire young people to pursue the art.
"In the past, we've had a lot of beautiful kids who started with us ages ago and now are professionals," she says. "So we can actually see the development of the kids."
Many of the students in Enkhee Smith's workshop ranged in age from early teens to 20-ish, and just about all of them were doing moves that oldsters who can't get out of bed without pulling a muscle can only dream of.
"Remember, breathing," Smith — a former Mongolian State Circus and Cirque du Soleil "O" performer who now teaches contortion in Las Vegas — tells students during a workshop where instructions ("How about you two do a handstand and (she) will get on top?") sometimes sounded more like orthopedic Mad Libs than do-able positions.
Victoria Kouzmina, who both teaches and practices contortion attended with four of her students from KV Dance Studio in Ottawa, Ontario, Canada. "We just saw the advertisement and saw it was a 20-year convention, and these guys do contortion, so we thought it would be cool," she says.
Emma Chalupka, 15 — whose back served as a building block of that human monolith thingie — says she began studying contortion because "I noticed that I've always had a more flexible back" and thought it'd be interesting to build upon that.
Learning contortion takes time and effort, she says, "getting a little better each day, because if you push yourself just a tiny bit more where you're not hurting yourself … that's where you start to see progress."
Von Schoening estimates that 60 to 70 percent of convention attendees hope to become professional performers. "Especially young girls," she adds. Their dream is to work at Cirque du Soleil.
Convention co-organizer Klaus Bischoff says contortion offers benefits beyond a potential paycheck. The beauty of the art, he says, lies in its simplicity.
"I've always thought that you have a person — no props, no animals, no stuff — just a person using his or her body as a tool," he says. "It's like a singer who has a voice and makes people cry with that beautiful voice. There's a person who can do this with his or her body that makes others go 'Wow.' "
Contact John Przybys at jprzybys @reviewjournal.com or 702-383-0280. Follow @JJPrzybys on Twitter.