Cry of celebration: NLV event honors Hispanic Heritage Month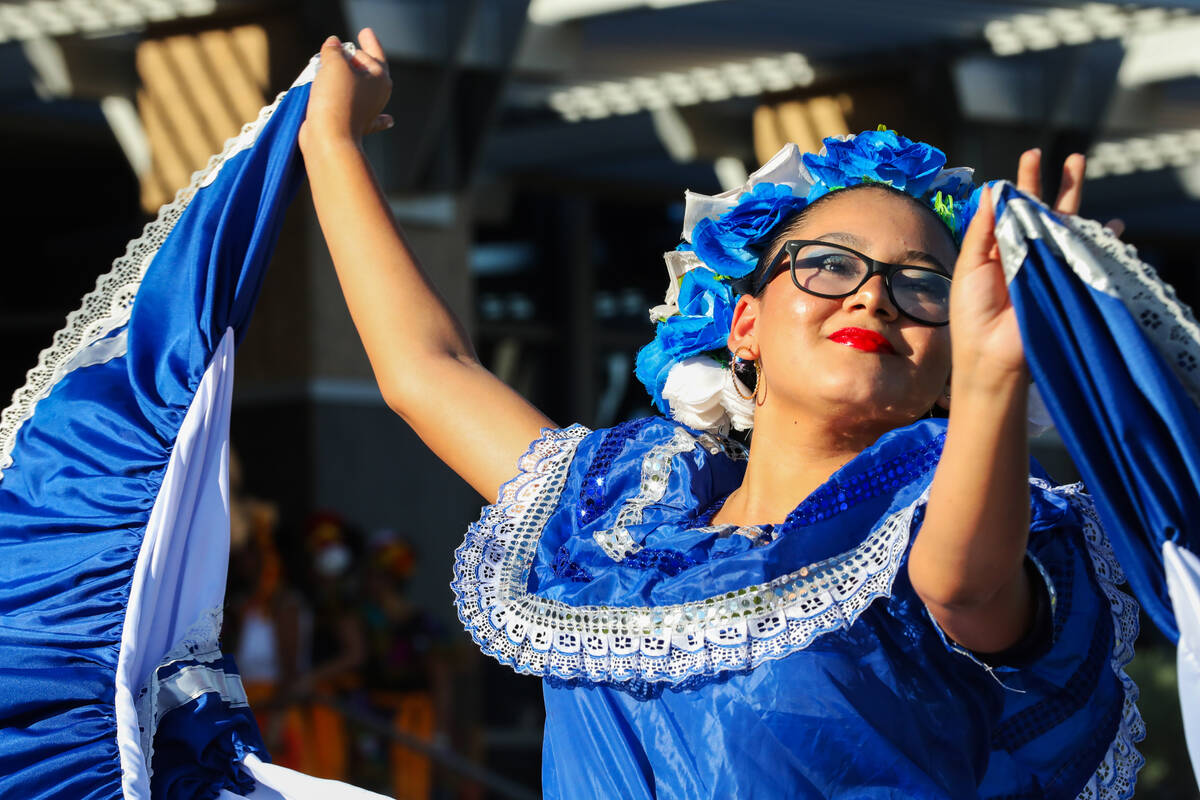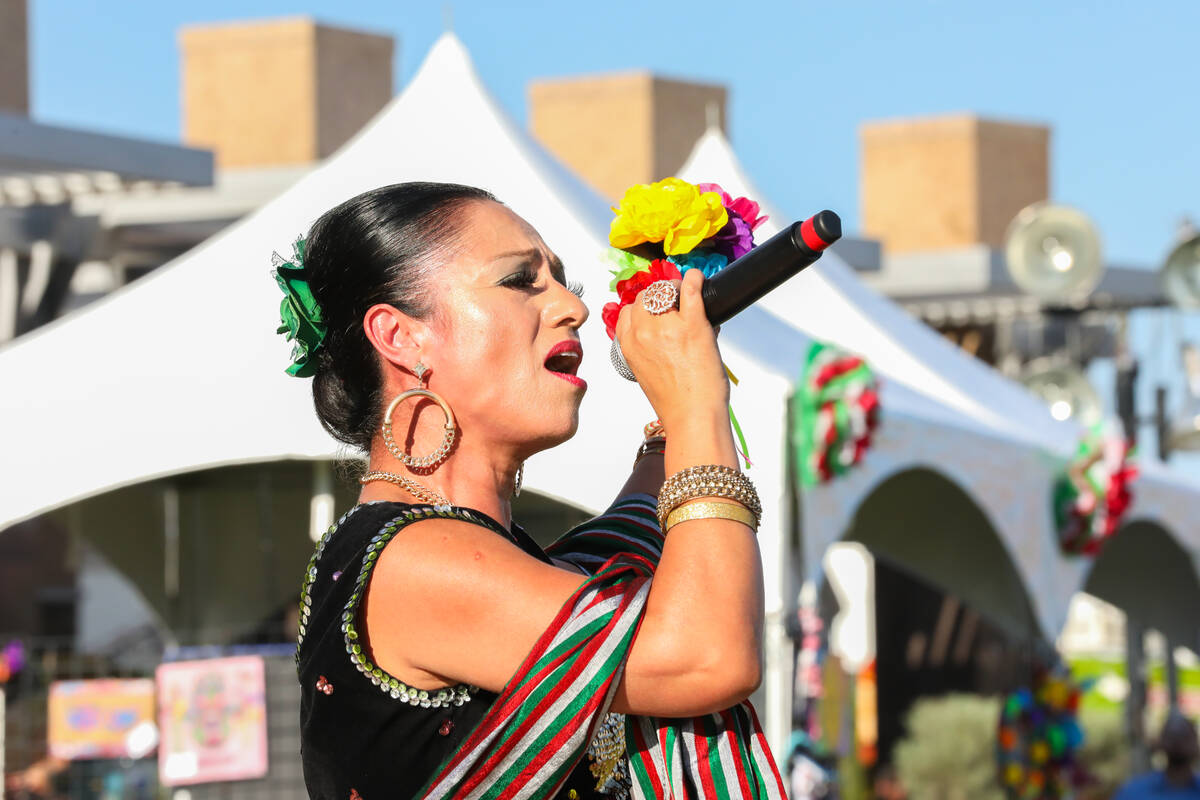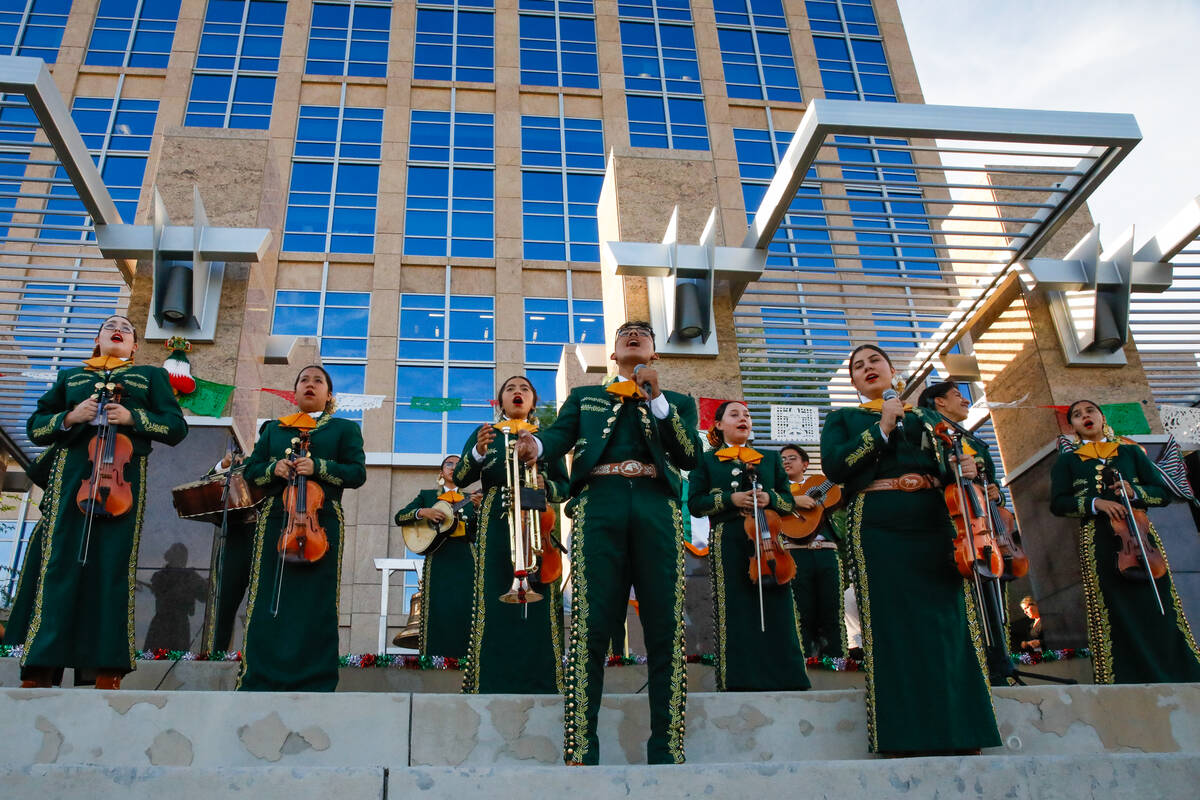 "¡Viva México!" Julián Escutia Rodríguez shouted outside North Las Vegas City Hall building Thursday night.
People cheered as he extended the Mexican flag and then paused as the crowd listened to the national anthem of Mexico.
The shout is known as El Grito de Dolores, or the Cry of Dolores. It is traditionally shouted on the night before Mexican Independence Day, which is celebrated on Sept. 16.
After Escutia Rodríguez made his cry, the scores of attendees responded with their own shouts of "Viva." It's an homage to what occurs every year at the historic plaza in the center of Mexico City, where the president of México waves the flag and shouts "¡Viva México!" into the sea of people who repeat with "¡Viva!"
The shouts came a day early in North Las Vegas as Escutia Rodríguez, the Las Vegas consul for Mexico, waved the Mexican flag and shouted the Cry of Dolores on Thursday as part of the city of North Las Vegas' early kickoff for Hispanic Heritage Month, which runs Friday through Oct. 15.
Earlier, at Liberty Park behind City Hall, folkloric groups took to the stage to share traditional dances with the crowd. Nearby middle and high school mariachi bands also performed.
"Many people don't know the difference between Cinco de Mayo and Mexican Independence day," said Ruth Garcia-Anderson, North Las Vegas councilwoman of Ward 2. "We hope that this is an opportunity to educate, share and celebrate what Independence Day is for many Latin American countries."
More than 40 percent of the North Las Vegas population is Latino, and in Ward 1 that number could be much higher, according to Issac Barron, the North Las Vegas councilman for the ward.
"When we're talking about Latino, we're talking about many different cultures," Barron said. "We're here about recognizing and celebrating all."
When they think of the term Hispanic, many people equate it to Mexican because of Mexico's proximity to the U.S., said Iván Sandavol-Cerantes, a cultural anthropologist at UNLV. It's important to understand that Hispanic refers to people from many other countries with their own traditions and history, he said.
"I would like people to understand that we're different cultures that celebrate the same month of Hispanic heritage," said Silvia Mabel Martínez Romero, the Las Vegas general consul for El Salvador.
Contact Jimmy Romo at jromo@reviewjournal.com or call 702-383-0350. Follow @jimi_writeson X.