'Curie Me Away!' follows life of Nobel-winning female scientist
January 16, 2018 - 10:47 am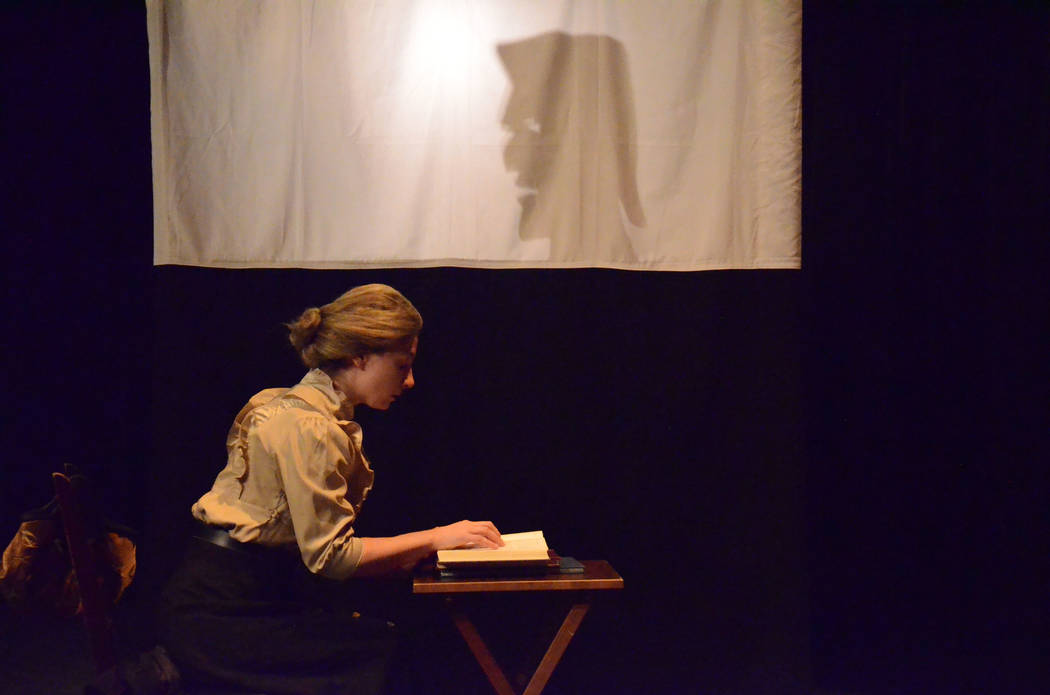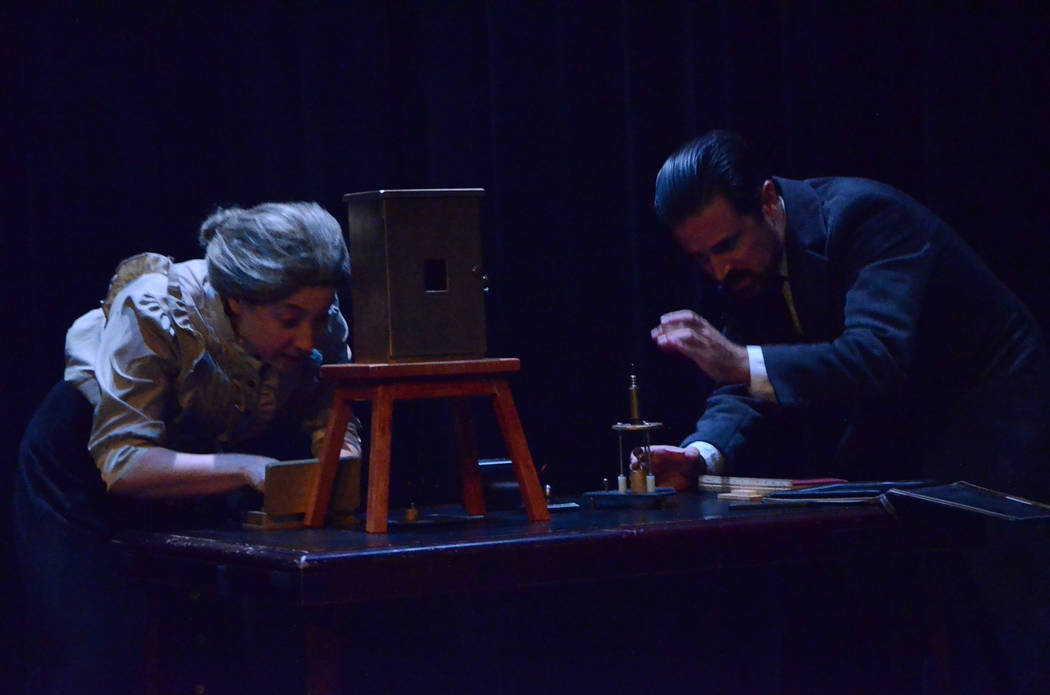 OK, maybe the last years of Marie Curie's life don't lend themselves to the happiest ending a musical could have.
But before that? It's great stuff, the story of a pioneering scientist overcoming sexism and societal hurdles to become history's most famous female scientist.
It's a life that will be assayed in "Curie Me Away!" The free musical will be presented Jan. 20 at the Windmill Library auditorium.
The show was created by Matheatre, a Utah-based company whose other creations include a tribute to Nikola Tesla and — honest — a musical about calculus. So, says the company's Sadie Bowman, the play's co-writer and songwriter who also portrays Curie, a musical about Marie Curie isn't too far outside of Matheatre's wheelhouse. (Ricky Coates portrays Pierre Curie.)
"One reason we wanted to make a show about her is she's just a really compelling character and personality, which a lot of people don't realize because it's obscured by history," Bowman says. "It's such a remarkable life story."
Marie and Pierre Curie conducted groundbreaking research about radioactivity — Marie even invented the word — and radioactive compounds. Marie Curie, who continued the couple's research even after Pierre's death, was the first person to be awarded two Nobel prizes, for physics in 1903 and for chemistry in 1911.
However, Marie Curie's work also took a personal physical toll: She died in 1934 at age 66 from anemia caused by decades of exposure to the radioactive materials used in their research. Doesn't that make the notion of a biographical musical about Marie Curie a bit, well, weird?
"You are not an outlier in that reaction," Bowman answers, laughing, noting that the portion of Curie's life covered in the musical doesn't extend to Curie's death.
But, unfortunate death notwithstanding, a musical about Marie Curie does lend itself to a few admirable ends.
"Basically, we use performing arts to provide creative access points in math and science," explains Bowman, and the story of Marie Curie is perfect for conveying the excitement of scientific discovery and a vehicle for spurring young women's interest in science, math and chemistry.
Also, she says, "we definitely did set out with the intention of highlighting a female protagonist and having that specific feminist message behind it."
In considering female scientists who might make for a good play, "what jumped out specifically about (Curie) was the obstacles she had to face just to get access to education," Bowman says. "When she was growing up in Russian-occupied Poland, it was actually illegal for women to go to college. She had to be part of this underground, clandestine organization where people talked about science secretly.
"I found that compelling, taking education and using it as an act of resistance. I feel that the even bigger message that's really important to young people right now is that knowledge, educating yourself, being interested in the world around you, is something that we can't really take for granted. I feel it's a cliche to say knowledge is power, but it really is and I think that's an exciting message."
The story even provides a role model for young men in Pierre Curie, who was "ahead of his time in terms of recognizing women as human beings," Bowman says. "We wanted to have a male character that younger men could aspire to and see a good example of how to be a good ally to the girls in your life."
Bowman hopes audiences "have a good time and realize that science and math are not scary things. There's just so much intimidation around the sciences, and there's all this stigma, especially for younger people, that if you enjoy this stuff, you are a nerd.
"With this show, obviously, I want girls and women to feel empowered to face whatever obstacles stand in their way as you are pursuing your passion, whether that's a passion for science or whatever it is."
And, Bowman says, "I want people to just feel inspired and to be curious."
If you go
■ What:"Curie Me Away!"
■ When: 3 p.m. Saturday
■ Where: Windmill Library Auditorium, 7060 W. Windmill Lane
■ Admission: Free
Contact John Przybys at jprzybys@reviewjournal.com or 702-383-0280. Follow @JJPrzybys on Twitter.