Discovery Children's Museum CEO announces her departure
August 7, 2017 - 12:35 pm
Updated August 8, 2017 - 10:11 pm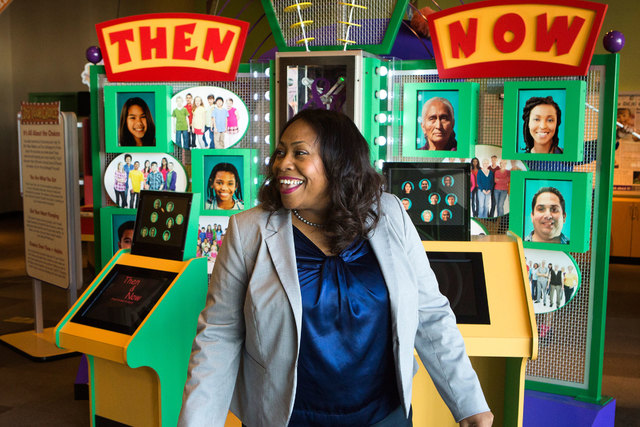 Turns out you can go home again.
And that's exactly what Tifferney White — chief executive officer at Discovery Children's Museum — will do come Sept. 14.
After more than a decade at Las Vegas' children's museum — including the move to its current Symphony Park location — White is returning to the children's museum where she began her career, Discovery Place in Charlotte, North Carolina.
White will be the chief learning officer at Discovery Place, which includes two museums plus a science and nature center, she said.
"It is definitely bittersweet," she said of her Las Vegas departure. "I love this community and I love this museum." But the chance to rejoin Discovery Place — and be closer to her East Coast-based family — made the return to Charlotte "too good an offer to say no to."
White came to Las Vegas in 2007 as director of programs and education at what was then the Lied Discovery Museum, located adjacent to the Las Vegas Library. She's been the museum's president and chief executive officer since 2015.
She was a premed student in Charlotte and planned to become a psychiatrist when a professor told her she needed to practice her job interview skills — and sent her to apply for an opening at the local science museum.
When she got the job, "I decided to work a year," White told the Review-Journal last year. And that year has turned into 25.
Museum officials will conduct a search for White's replacement during the next few months; Lisa McAnallen, museum vice president, and Andrea Smith, who chairs Discovery's board of trustees, will oversee day-to-day operations.