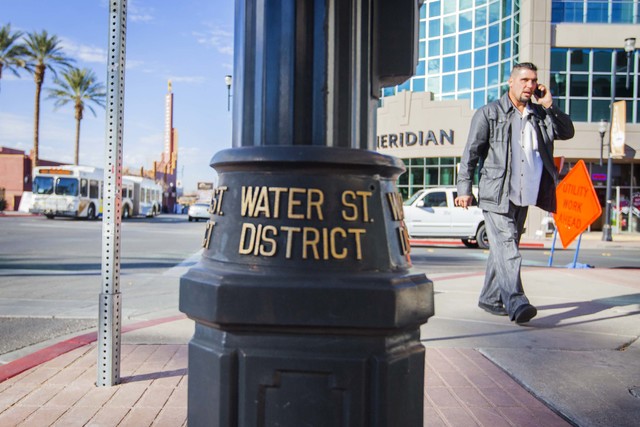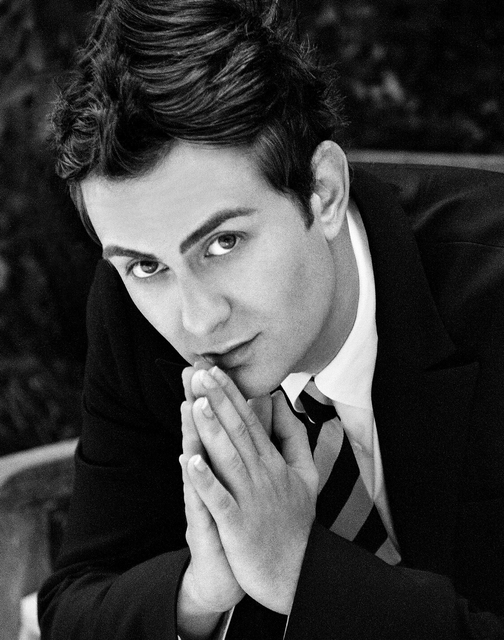 Downtown Las Vegas was First — with First Friday, that is.
The free monthly Arts District happening celebrates its 15th anniversary in October.
This month, however, downtown Henderson gets into the act with Last Friday.
Subtitled "Just Add Water Street" — a nod to the historic Henderson district that serves as its setting — the monthly, not-for-profit gathering launches from 7 to 10 p.m. Aug. 25, with local artists, chefs and musicians in the spotlight.
Headlining the first fest: singer James Torme, who's definitely followed in father Mel Torme's musical footsteps by performing the vintage pop standards that collectively make up the Great American Songbook.
Torme's played The Smith Center's Cabaret Jazz in downtown Las Vegas, but he'll be at the Water Street Amphitheater to help kick off the first Last Friday. (The promo poster for his appearance underscores the father-son connection, with a shot of papa Mel providing a backdrop for James — whose half-brother Steve March-Torme also has followed his father into the family business of show.)
With more than 290,000 residents, Henderson no longer qualifies as a small town.
But Henderson's "authentic small-town sensibility" plays a role in the new monthly gathering, according to chef Scott Commings, a Last Friday board member. (Commings, who won the 12th season of Gordon Ramsay's "Hell's Kitchen," may be affiliated with Henderson's downtown celebration, but he plies his trade in downtown Las Vegas — at the Downtown Grand's Freedom Beat.)
"Our vision" for Last Friday "was simple yet concise," explains board president Antonio Nunez, a restaurant consultant who cites "creating a sustainable community-driven event by celebrating downtown's historic Water Street" as the monthly festival's goal.
Each Last Friday/Just Add Water Street event will benefit three or four local charities, according to organizers.
But the biggest beneficiary may be locals looking for another opportunity to make the scene — and improve the local arts scene.
Contact Carol Cling at ccling@reviewjournal.com or 702-383-0272. Follow @CarolSCling on Twitter.