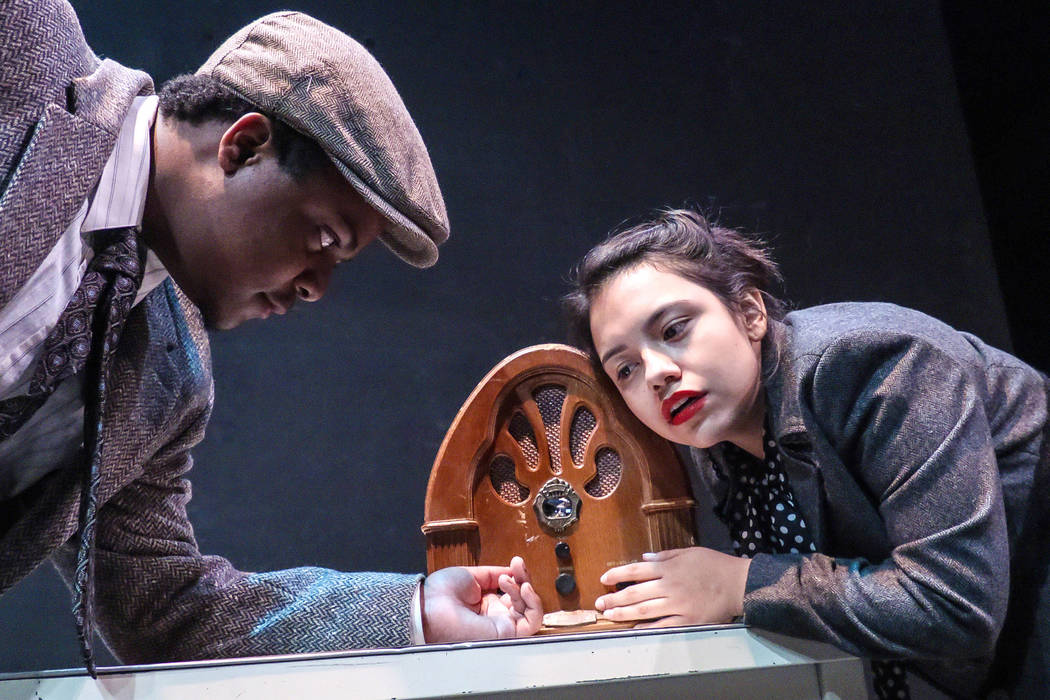 Preview
What: "Passage"
When: 7 p.m. Thursday-Saturday and Nov. 9-11, 2 p.m. Nov. 12
Where: Nicholas H. Horn Theatre, 3200 E. Cheyenne Ave., North Las Vegas
Tickets: $10-$12
"Passage" isn't a musical. But "It's a Small World" could serve as its theme song just the same.
German playwright Christoph Hein's drama of World War II refugees, on the run from the Nazis and awaiting passage to America, makes its U.S. premiere at the College of Southern Nevada's North Las Vegas campus Thursday and runs through Nov. 12.
The link between Germany and Southern Nevada: co-directors Eberhard Koehler and Staci Walters, who have been friends for more than a decade.
Walters, who teaches theater at CSN, met Koehler at California State University, Long Beach, where Koehler was a guest director several times — while Walters was a graduate student and, after earning her master's degree, a faculty member. Walters also worked with Koehler at a theater in St. Petersburg, Russia, where he often directs.
Walters invited Koehler to direct Hein's 1987 play (translated by Henry W. Pickford) at CSN.
The drama is based on events that occurred in September 1940 following France's surrender to Nazi Germany. At that time, the south of France was still unoccupied — and, in "Passage," serves as the destination for a group of refugees hoping to cross the border to Spain, then travel to the U.S.
One of those refugees (played by Jorge Zamora) is modeled on German-Jewish literary critic and philosopher Walter Benjamin, who committed suicide rather than return to France after Francisco Franco's Spanish government canceled the group's transit visas.
Another of "Passage's" Jewish refugees (played by guest Equity actor Steven Fehr) is a decorated German Army captain who's "a bit naive" and "doesn't understand" why he's fleeing for his life, Koehler explains. "He has difficulty adapting to the new reality."
The play also features a character (played by Taylor Grant) inspired by Lisa Fittko, who helped many Jews (including Benjamin) and other intellectuals, artists and anti-Nazi resistance organizers escape from Nazi-occupied France to Spain — via the Pyrenees mountains.
For the students participating in the "Passage" premiere, the play has "changed, a bit, their perception on the Second World War, at a time when the U.S. was not involved," says Koehler, who's directed several of Hein's plays.
"Passage" is "a bit contradictory," he says, with "very realistic elements" and "something beyond realism … more expressionistic."
In addition to its large student cast, the production provides "opportunities to involve a choreographer, Greek-style chorus, ensemble and some interesting design work," notes Walters, who's also the play's scenic designer.
Despite its World War II setting, "Passage" also has contemporary relevance, in Koehler's view.
"Suddenly, all over the world, borders are popping up," he points out. "The question of refugees is important again."
Contact Carol Cling at ccling@reviewjournal.com or 702-383-0272. Follow @CarolSCling on Twitter.