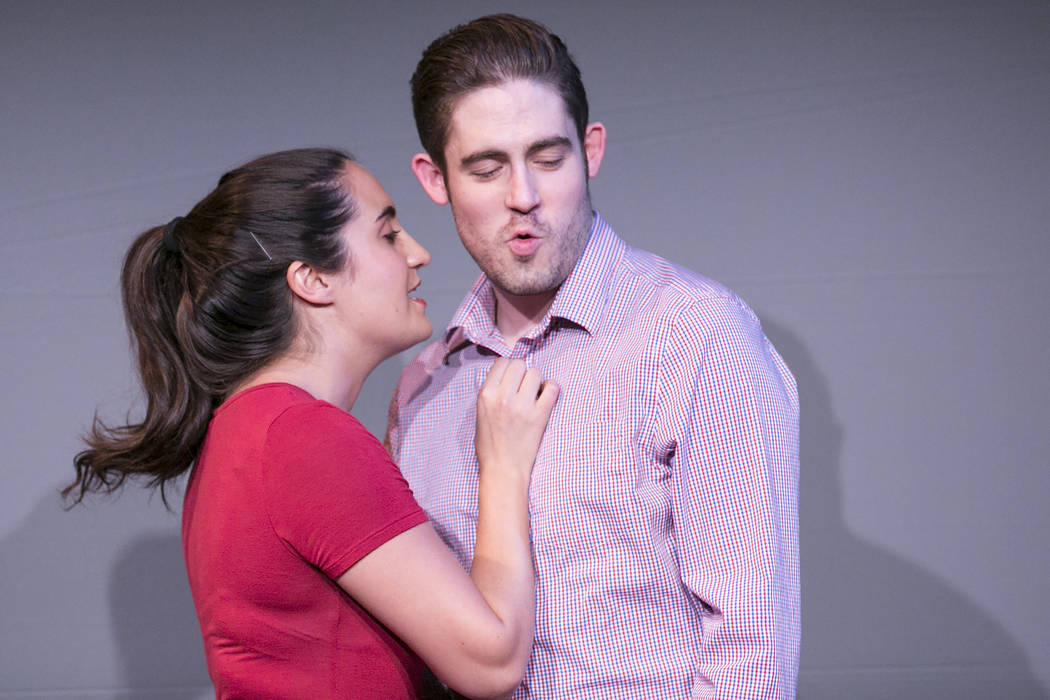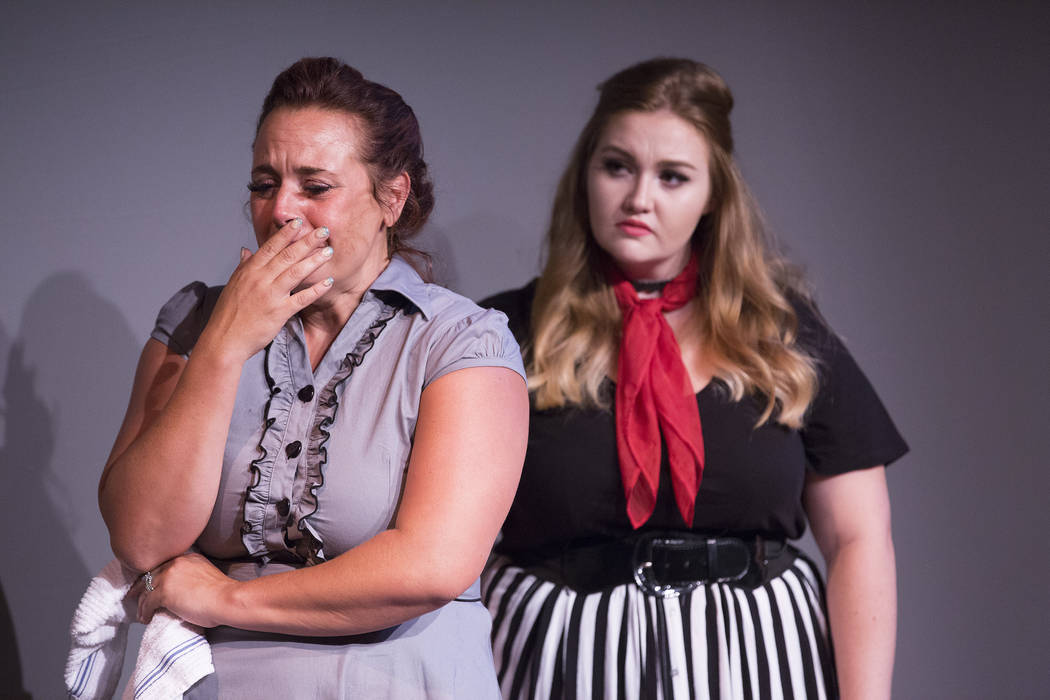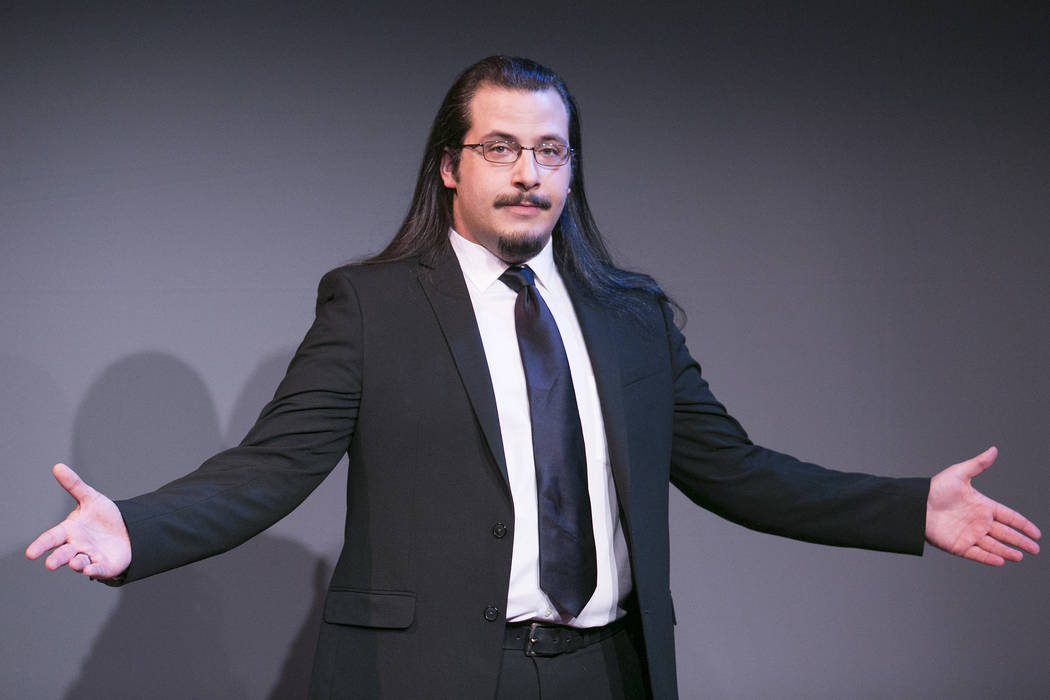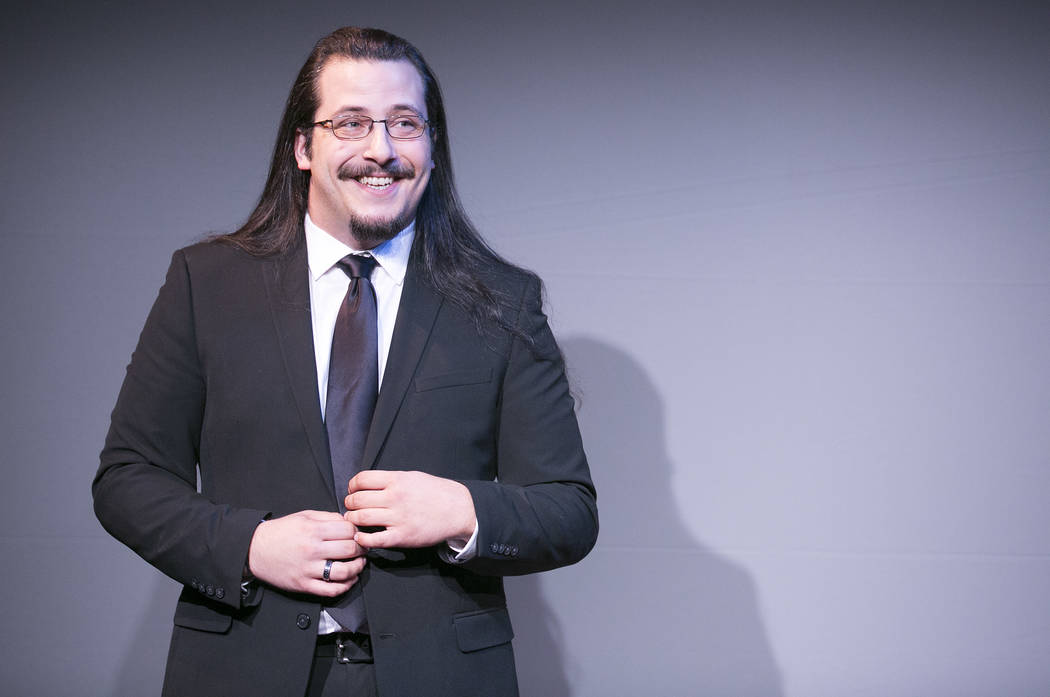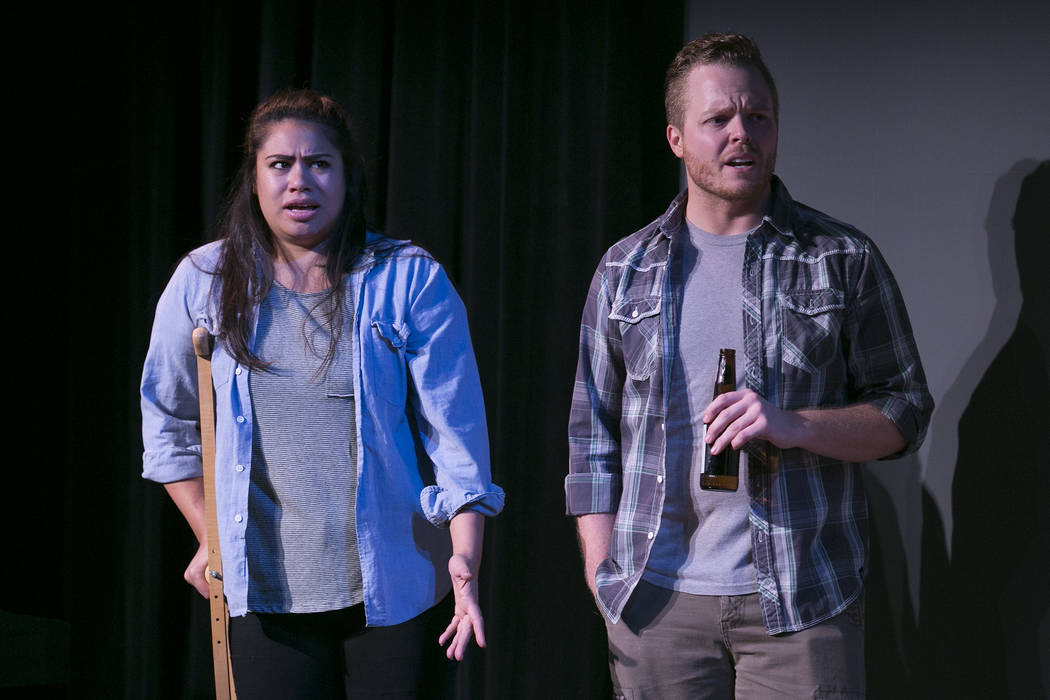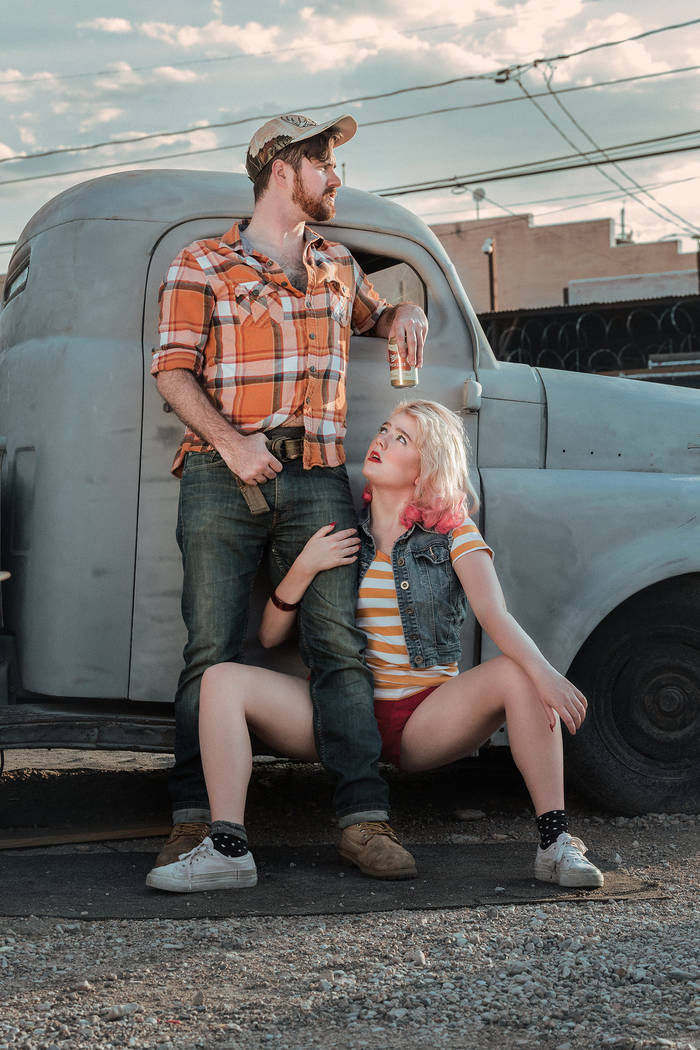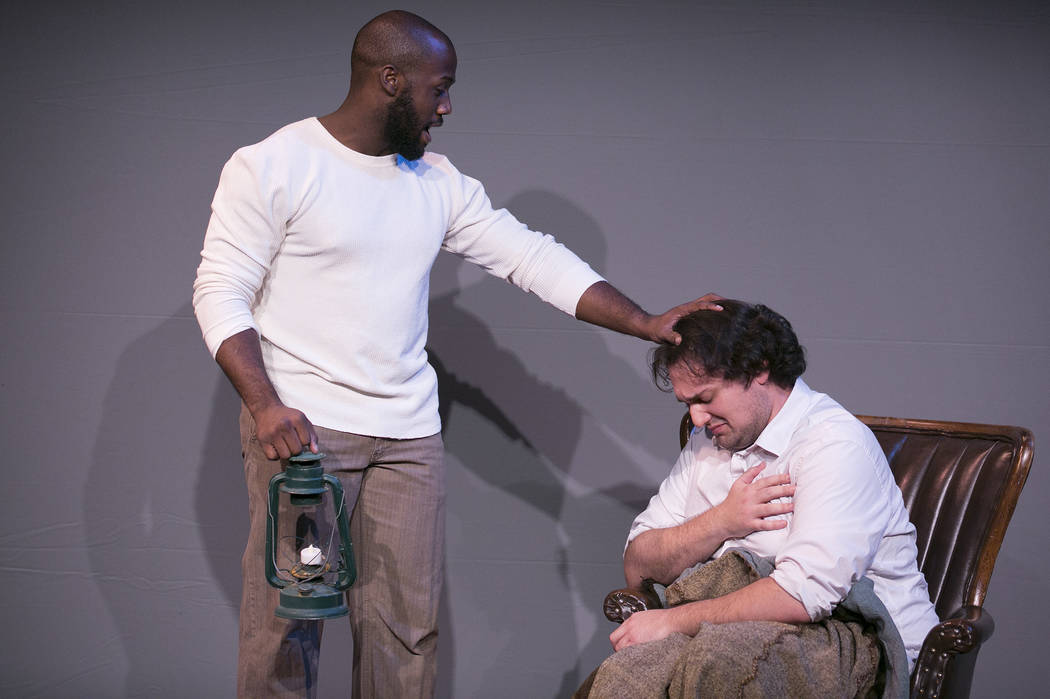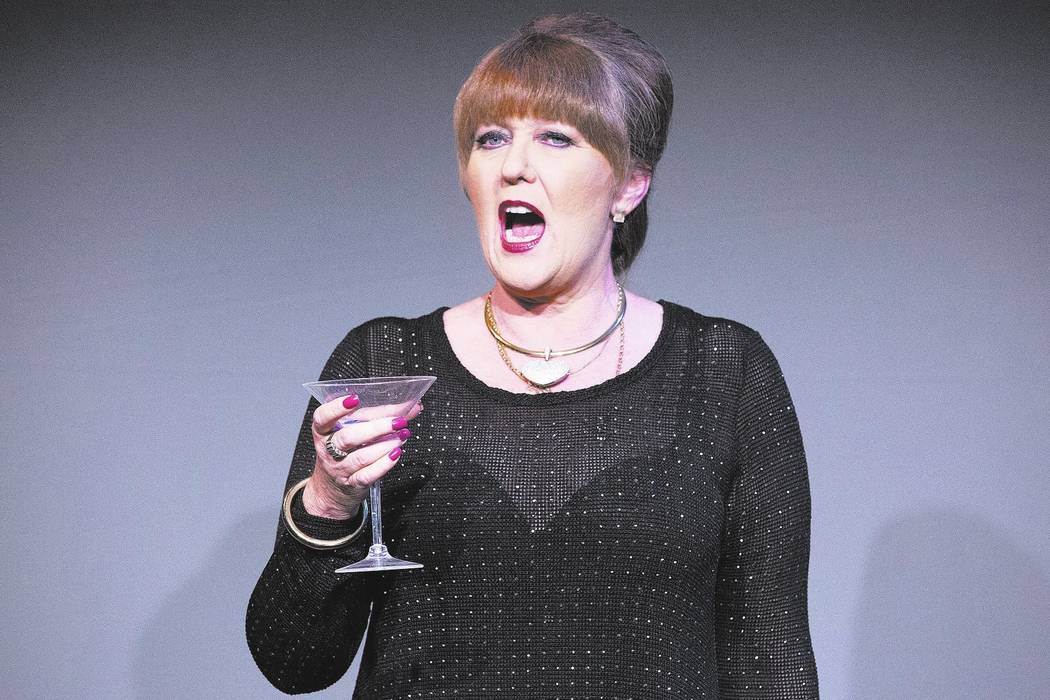 Once upon a time, you could count Las Vegas' local theater groups on one hand — as long as you had six fingers.
When Karen McKenney, who heads the Rainbow Company Youth Theatre, arrived in town decades ago, she cited venues ranging from the College of Southern Nevada (then Clark County Community College) and UNLV to Rainbow Company (heading into its 41st season), Las Vegas Little Theatre (celebrating its 40th season) and the long-gone New West Stage Company, which performed at Charleston Heights Arts Center.
Not to mention Super Summer Theatre, currently winding up its 42nd season at Spring Mountain Ranch State Park with "Young Frankenstein," which runs Sept. 7 through Sept. 23.
"Those were your options," McKenney says. "Now, there are theater companies everywhere."
More than a dozen Southern Nevada troupes have performances planned during the 2017-18 season, providing an eclectic array of theatrical offerings, from familiar favorites to new works.
"There are theaters doing very traditional work and theaters doing really new things," McKenney notes.
Among the time-tested favorites turning up on local stages this season: Signature Productions' "Oliver!" (Oct. 24-Nov. 18), Nevada Conservatory Theatre's "Christmas Carol" at UNLV (Dec. 1-17), Rainbow Company's "Wizard of Oz" (Dec. 1-10). Broadway in the HOOD's season includes both a junior "Jungle Book" (Sept. 8-10) and Lorraine Hansberry's classic "A Raisin in the Sun" (Jan. 12-14).
On the "new things" end of the spectrum, CSN will present the English-language premiere of German playwright Christoph Hein's "Passage," co-directed by CSN theater instructor Staci Walters and Germany's Eberhard Koehler (Nov. 2-12). Majestic Repertory Theatre's lineup includes the world premiere of Tylar Pendgraft's sci-fi thriller "Sentience" (Feb. 22-March 11, 2018).
Open to experimenting
In the view of Majestic founder Troy Heard, "things have definitely changed — the theater community is definitely open to a lot more experimentation, on both the creators' side and the audience's side."
The wide variety of contemporary plays on Las Vegas' theatrical calendar reflects exactly that.
NCT, for example, launches its season with Richard Greenberg's "Take Me Out" (Sept. 29-Oct. 8), about a beloved baseball star's announcement that he's gay, while Cockroach Theatre will present Sarah DeLappe's "The Wolves," a Pulitzer Prize finalist about members of a high school girls soccer team, Feb. 1-18.
"So much of our community" doesn't "know there is great theater in Las Vegas," according to Cockroach development director Mindy Woodhead. "People in Summerlin and Green Valley fly to L.A, Chicago and New York" to see plays, but "they're not aware that Cockroach is doing a season very similar to Steppenwolf," the Tony-winning Chicago theater.
"We're in the mainstream; there's so much going on," comments Kate St-Pierre, founder of experimental The LAB, who's directing multiple productions for Cockroach — including "Erwartung," one of two one-act operas (along with "The Seven Deadly Sins") currently being staged by Cockroach in collaboration with Sin City Opera.
Next spring at CSN, A Public Fit artistic director Ann Marie Pereth will direct Annie Baker's Pulitzer Prize-winning "The Flick" — set in a run-down Massachusetts movie theater.
Other productions spotlight acclaimed playwrights from August Wilson (NCT's "Fences," Feb. 9-18) to Arthur Miller (LVLT's "A View From the Bridge," March 9-25).
And with three local theaters all staging Tennessee Williams plays this season (Majestic's "Cat on a Hot Tin Roof," A Public Fit's "The Glass Menagerie" and Speeding Theatre's "Suddenly, Last Summer"), the companies plan a Williams festival, Heard says, complete with a colloquium featuring their artistic directors.
Growing the brand
That sort of cross-pollination energizes the entire Las Vegas theater scene, several participants say.
"A lot of the groups around now are more established," says LVLT president Walter Niejadlik. "We have a group of people who are willing to say 'yes' a little bit. In the past, people were very protective, (reasoning) 'if I cooperate, I might lose my audience base.' "
Now, however, "the theater community in Las Vegas needs to unify in order to grow the entire brand," Woodhead maintains.
But the brand is a lot bigger than it used to be, McKenney points out, all of which is "indicative of, maybe, the cultural maturation of the community."
Some things have changed, from the theater's location to its play selection.
And some things have stayed the same as Las Vegas Little Theatre launches its 40th anniversary season Sept. 8 with Richard Bean's slapstick, commedia dell'arte-inspired "One Man, Two Guvnors."
LVLT president Walter Niejadlik, who's been with the troupe 16 years — 12 as president — has "spent way too much time with a paintbrush in my hand," he says.
Most recently, he's been helping spruce up LVLT's Schiff Avenue spaces before audiences arrive for the anniversary season.
"It's always amazed me that Las Vegas Little Theatre, for 35 years, made it that far with only volunteer resources and no paid staff," he says. Currently, LVLT is a "99 percent volunteer organization" with three paid staffers: a full-time theater manager, a box office representative "who works a few days a week" and the set construction supervisor.
Even with the paid trio, "being cheap" has paid off for LVLT, according to Niejadlik, who says "really minding our pennies" has helped keep the troupe going.
Besides, "audiences know there is stability there," he adds. "We announce our season, we produce that season." Unlike some theaters that "come into town as the next big thing — and, six months later, they're shuttering."
Having both a main stage and a black box theater has enabled LVLT to plan "a diverse season" in each space.
"The black box is a great venue for us," Niejadlik explains, because "we're able to do an edgier play" alongside more traditional attractions.
On LVLT's main stage, thrillers ("The Birds," Oct. 20-Nov. 5) and musicals (Stephen Sondheim's landmark "Company," Jan. 19-Feb. 4) share space with Joe Orton's edgy take on the traditional British farce, "What the Butler Saw" (Dec. 1-17).
The black box lineup, meanwhile, ranges from Stephen Adly Guirgis' black comedy of co-dependence, "The (Expletive) With the Hat" (Nov. 3-19), to Lisa D'Amour's Pulitzer finalist "Detroit" (Sept. 15-Oct. 1.), about a suburban couple's economic uncertainty. Capping the black box season: the winner of LVLT's annual new works competition.
"Our big challenge is trying to appeal to the millennial generation" without alienating "our seniors, who make up the bulk of our patronage," Niejadlik says, "and have for many years."
During LVLT's 40th anniversary season, photos and videos from past productions will remind audiences of the company's history. In addition, "we encourage folks to share their memories about what makes Las Vegas Little Theatre special, Niejadlik notes, "and what keeps them coming back."
Casting session launches LV Theatre Alliance
A rising tide lifts all boats.
That's the inspiration for the Las Vegas Theatre Alliance, which launched in early August at UNLV with a mass casting session that attracted about 200 actors — and 39 casting directors, representing 21 nonprofit theater companies, for-profit producers, agents and others, according to alliance founder Mindy Woodhead.
"We need to grow the quality and integrity of the storytelling" on local stages, she says. The two-day casting session was designed to "get out of the kind of personality and clique casting" that has prevailed in Las Vegas in the past, she adds. "We saw a ton of amazing talent."
Beyond that, the audition provided "a great way" for local artistic directors "to hang out," comments Lysander Abadia, who represented Las Vegas Little Theatre. "We're all so busy," but the session gave them "a chance to check in with each other."
Overall, he says, "it was a great thing" to "see the talent in town."
And "people have been seeing the results," with performers cast in "paying gigs" and community productions, Woodhead adds, emphasizing the importance of getting "everyone in the room. We're stronger together."
Contact Carol Cling at ccling@reviewjournal.com or 702-383-0272. Follow @CarolSCling on Twitter.