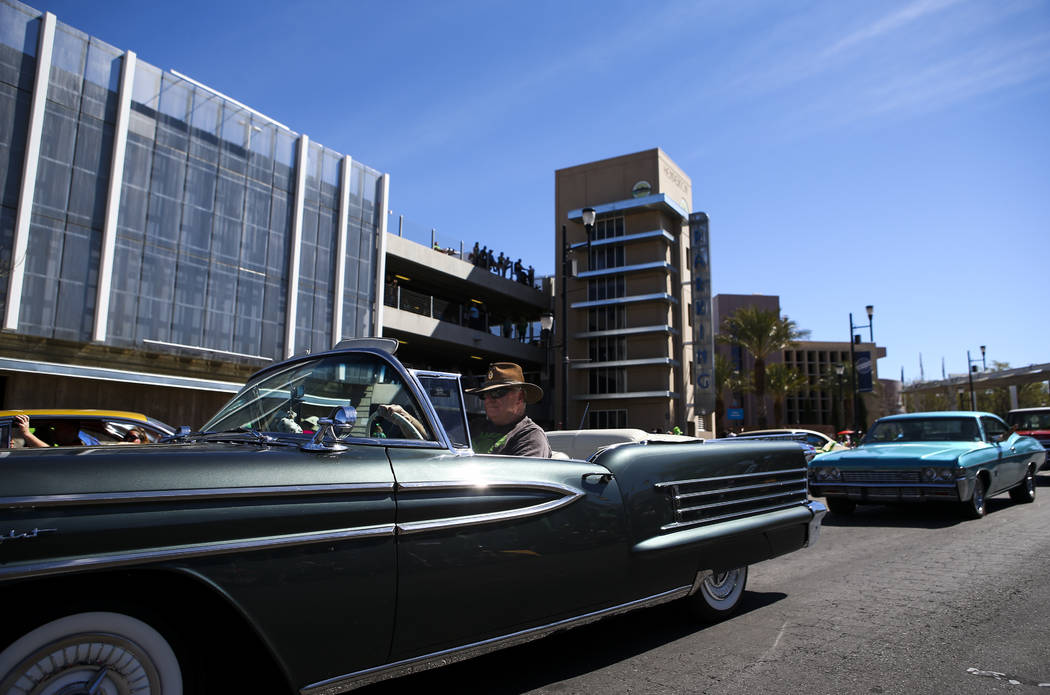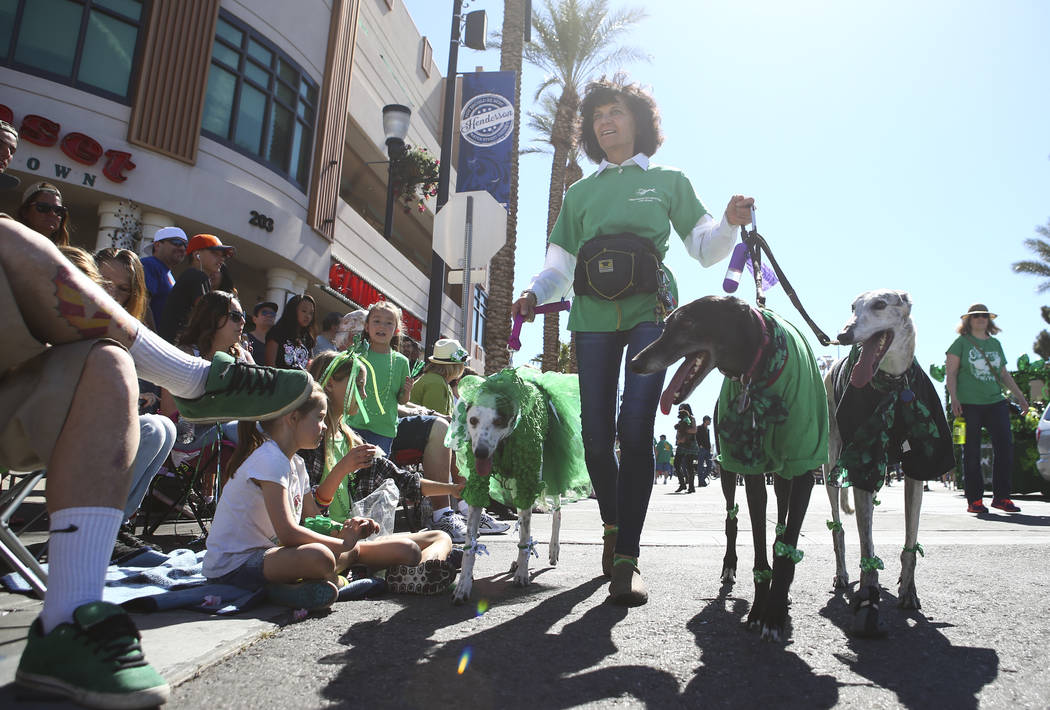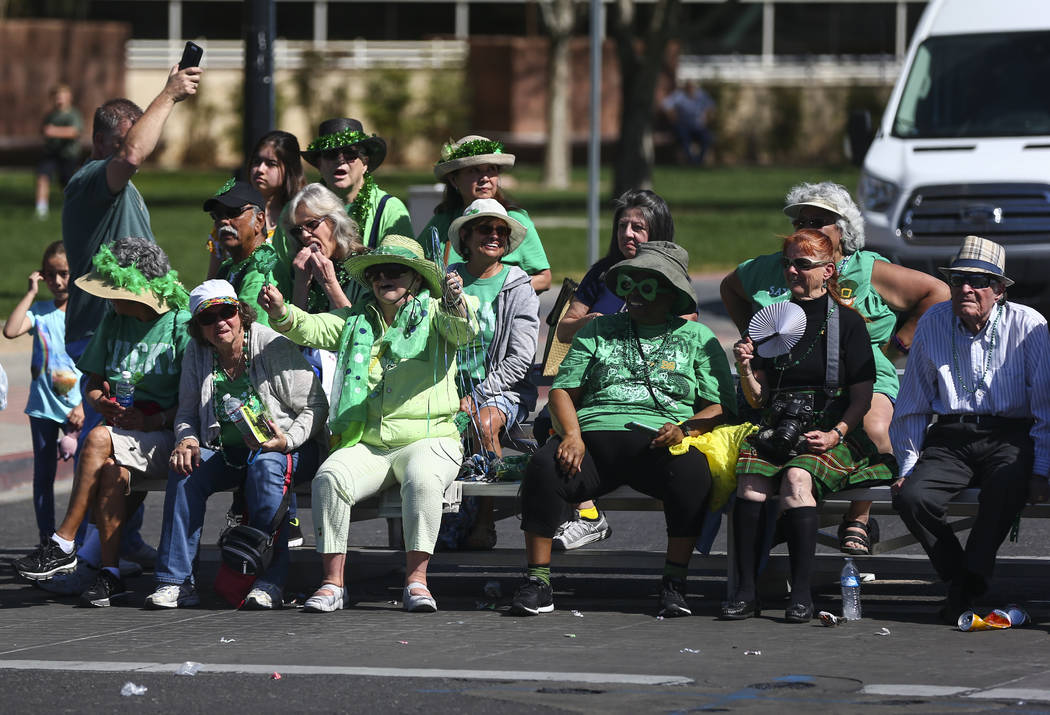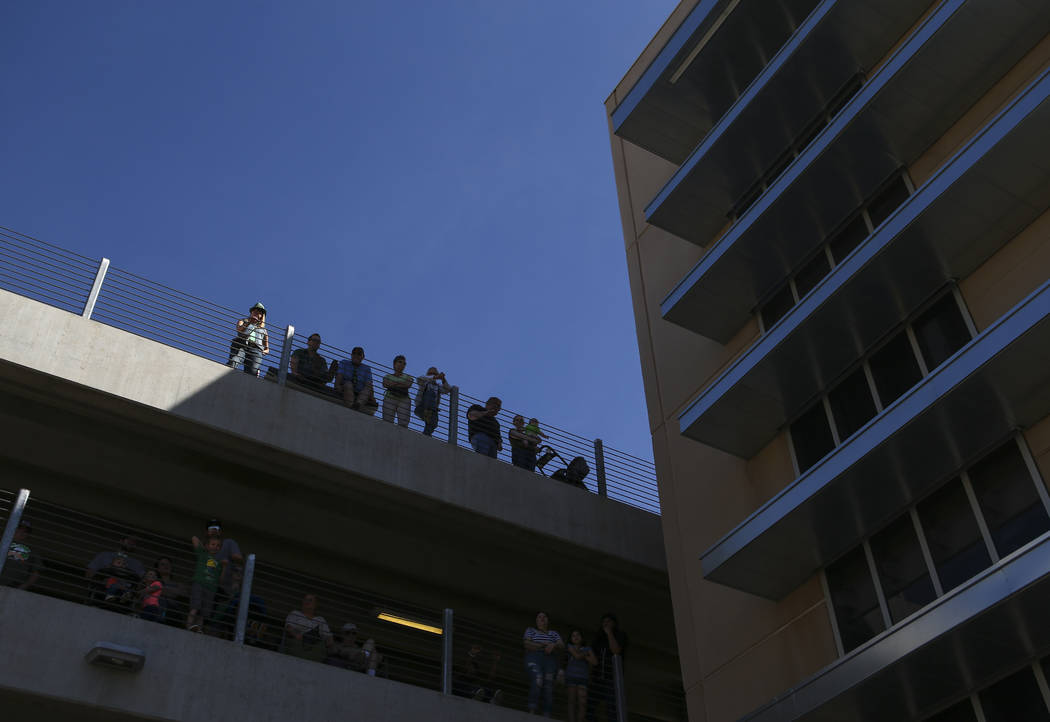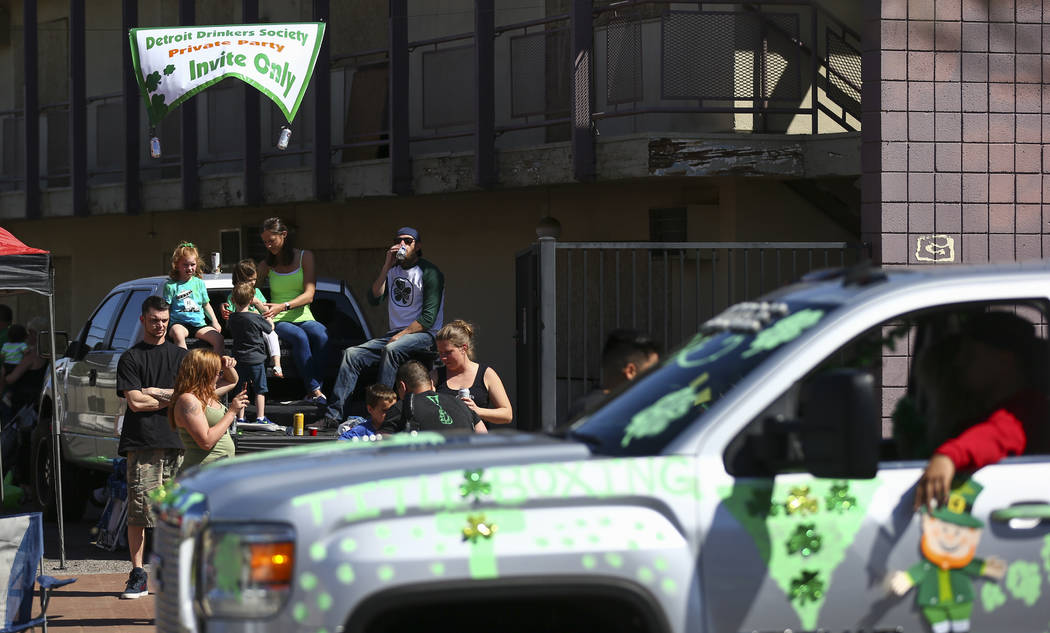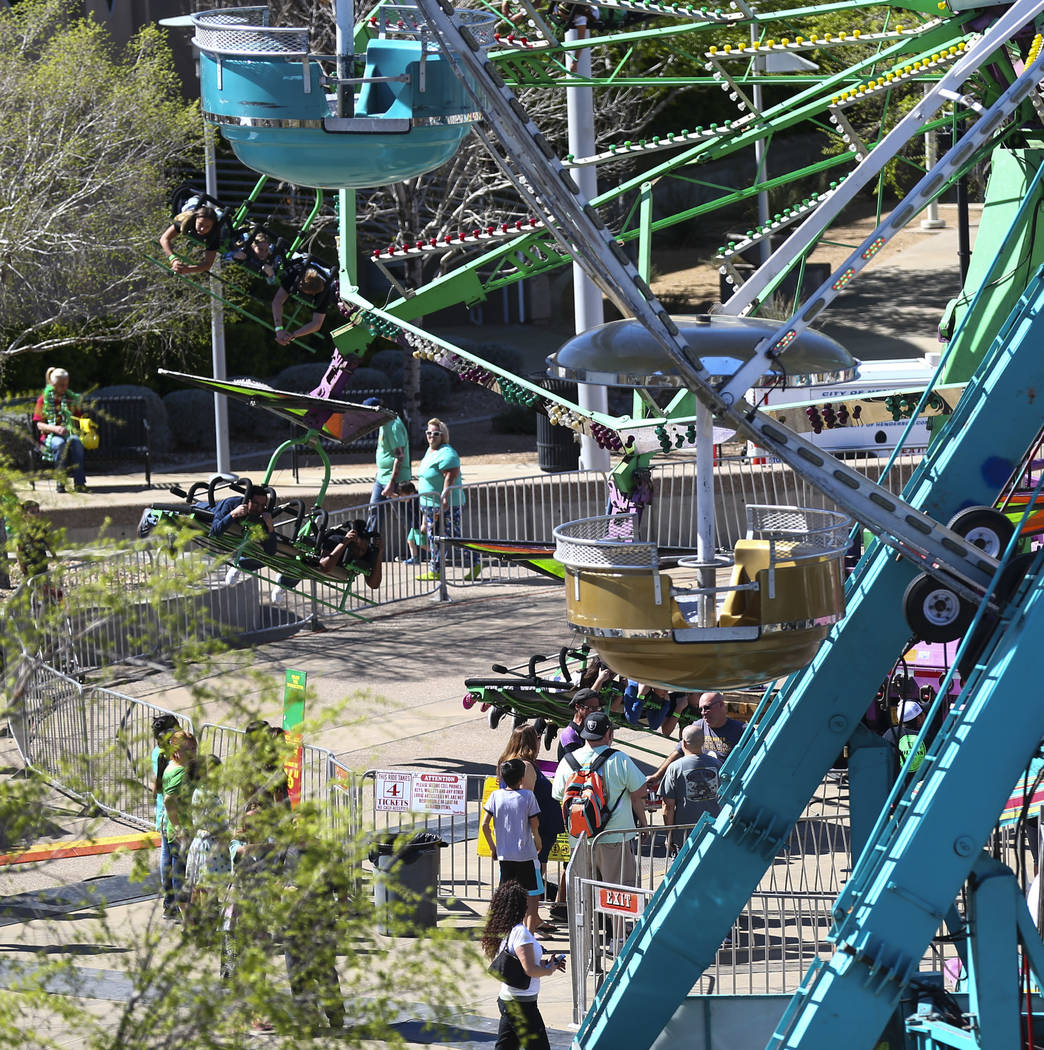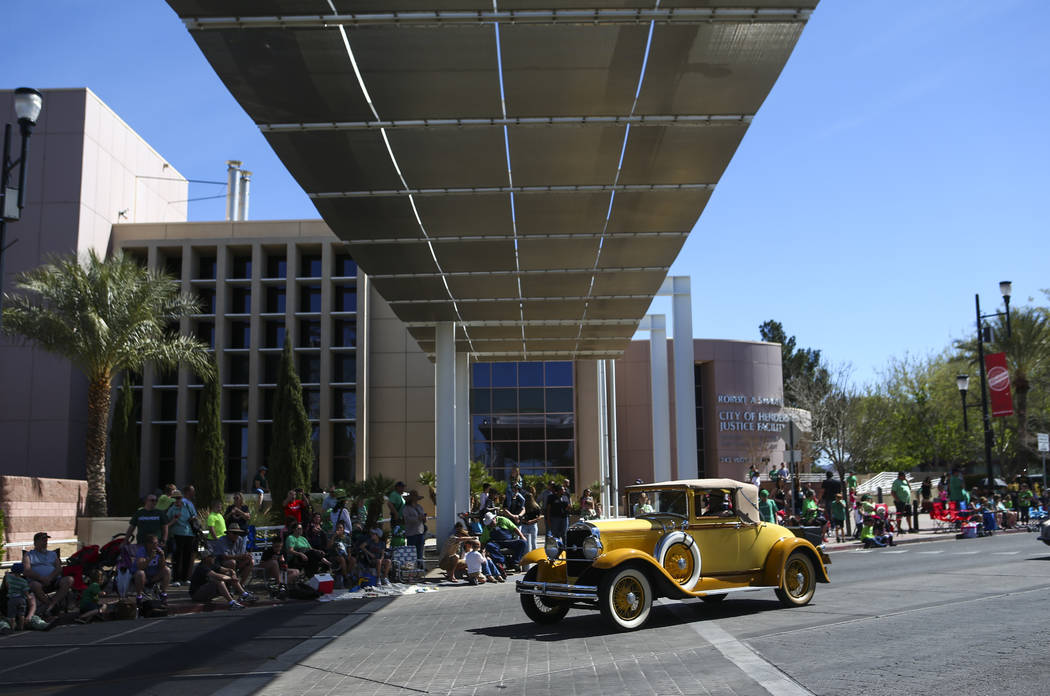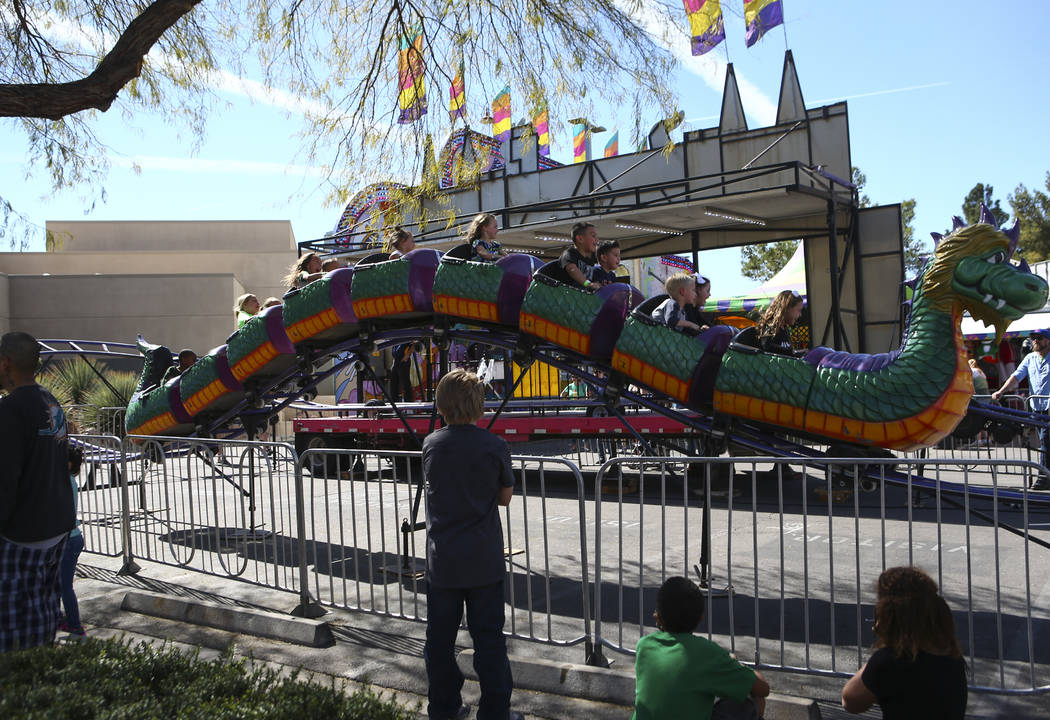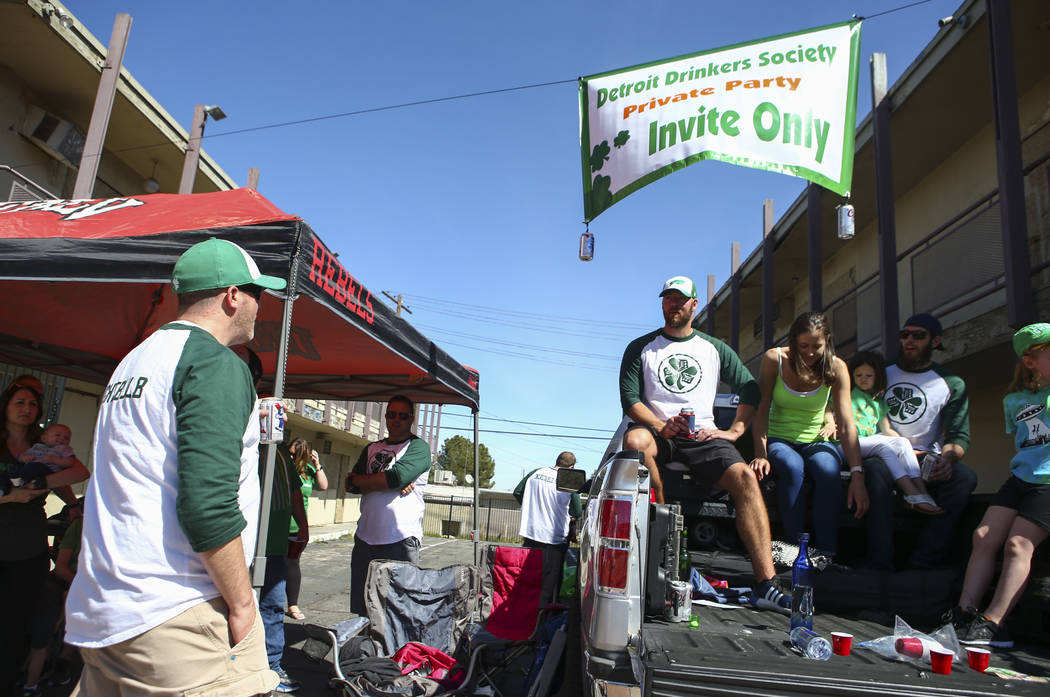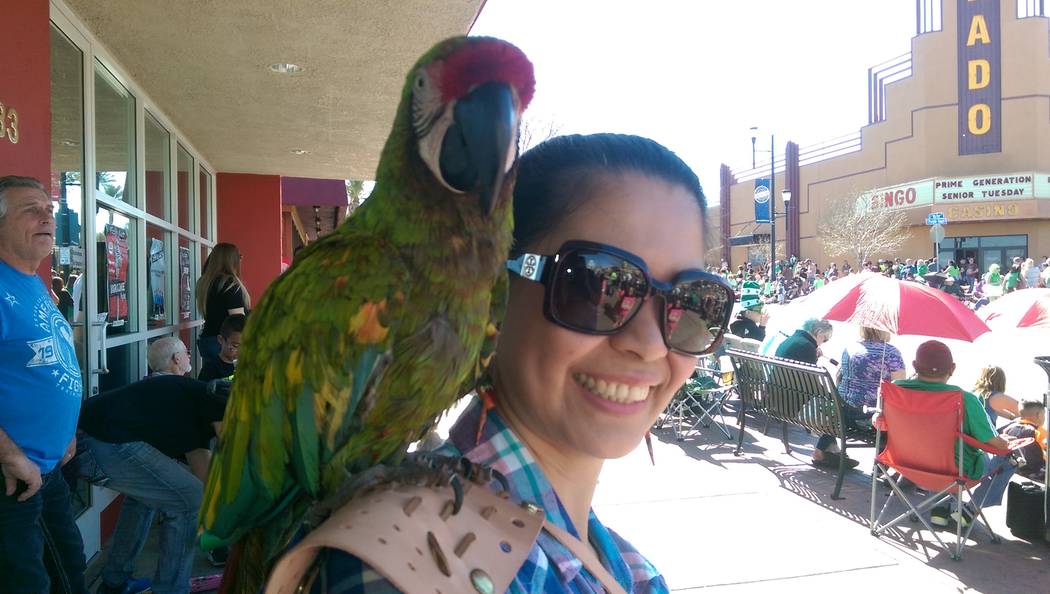 Plastic horns blared, glasses of green beer clinked and floats and classic cars meandered down Water Street in Henderson on Saturday at the 51st annual Sons and Daughters of Erin St. Patrick's Day Parade.
Ninety-seven groups participated in the parade; many accompanied floats or marched. Some marchers were canine — greyhound, dachshund, German shepherd and Irish setter groups commanded audience attention. "Star Wars"-themed floats and costumes, like stormtroopers in kilts, were popular.
The few bars along the parade route received extra attention as bartenders served green beer and whiskey to revelers.
The owner of the Gold Mine Tavern, Tim Haughinberry, said the holiday is huge for the entire street in an area of Henderson still struggling to gain a foothold amid revitalization.
"It's the only one of two times a year anybody on the street makes money," he deadpanned.
Haughinberry estimated that the Gold Mine brings in the same amount of revenue on the day of the parade as it does during an average three-week span.
"They keep trying to incentivize people to come down here and build new businesses, but nothing's happened in 10 years," Haughinberry said.
A truck parked outside the shuttered Henderson Town House Motor Lodge bore a banner reading: "Detroit Drinkers Society: Private Party Invite Only."
Kevin LaPeer, 39, called the sign an inside joke.
"I just started it, and these are my buddies," he said of the loosely banded group of about 30.
After moving to Las Vegas from his hometown of Detroit in 2007, LaPeer wanted a way to reconnect with the Irish roots that were strongly nurtured in his midwestern community. The group has gathered in the lot on Water Street for each of the past four years to celebrate the St. Patrick's Day parade.
"We just drink a lot," he said with a chuckle. "We try to bring a little East Coast, Midwest flavor to Vegas."
Further down the sidewalk, Queenie Miller drew attention from the brilliant green parrot perched on her shoulder, aptly named Patrick. Miller said she rescued the 6-year-old military macaw from the Southwest Exotic Avian Rescue.
"He calls me mom," she said with a laugh.
Miller has been socializing Patrick in her neighborhood, so she thought he was ready for a big event like the parade.
"It's a beautiful day and he loves getting a lot of attention," Miller said.
After the parade, attendees flocked toward the carnival in Henderson's Events Plaza. The Tilt-A-Whirl, Ferris wheel, cotton candy and hot dogs beckoned to excited children and their families. The city of Henderson hosted the parade and the carnival.
At an announcing table toward the street's eastern end sat Jim McKivigan, a 64-year-old member of the Sons & Daughters of Erin, a nonprofit organization open to people promoting Irish heritage and culture.
McKivigan moved to Las Vegas in 2005 and joined the organization after seeing an ad for it in a gas station convenience store.
The parade was started in 1966.
The nonprofit Sons and Daughters of Erin, originally begun by 15 Irishmen in Las Vegas, also hosts a golf festival and is associated with the St. Baldrick's Foundation for children with cancer.
McKivigan said the parade is a way to feel national spirit in a town of transplants.
"We open it up to whoever want to have a float," he said, including the Sons of Norway and the German-American Social Club of Nevada.
Growing up Irish in Davenport, Iowa, McKivigan always celebrated St., Patrick's Day.
While McKivigan's family did celebrate with food (corned beef and cabbage), he noted the difference in communities.
"It was much more personal there; we didn't have parades," he said as a troupe of dancers began swaying to rhythmic freestyle music in front of the table.
Contact Brooke Wanser at bwanser@reviewjournal.com. Follow @Bwanser_LVRJ on Twitter.