Exhibit showcases imaginative teapots at Las Vegas City Hall
April 22, 2017 - 10:55 pm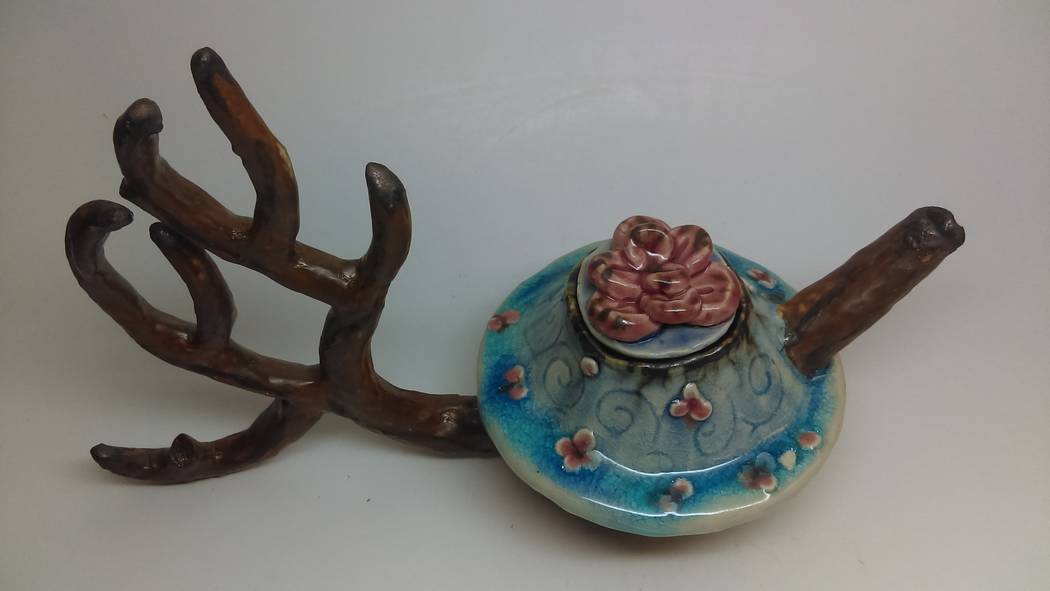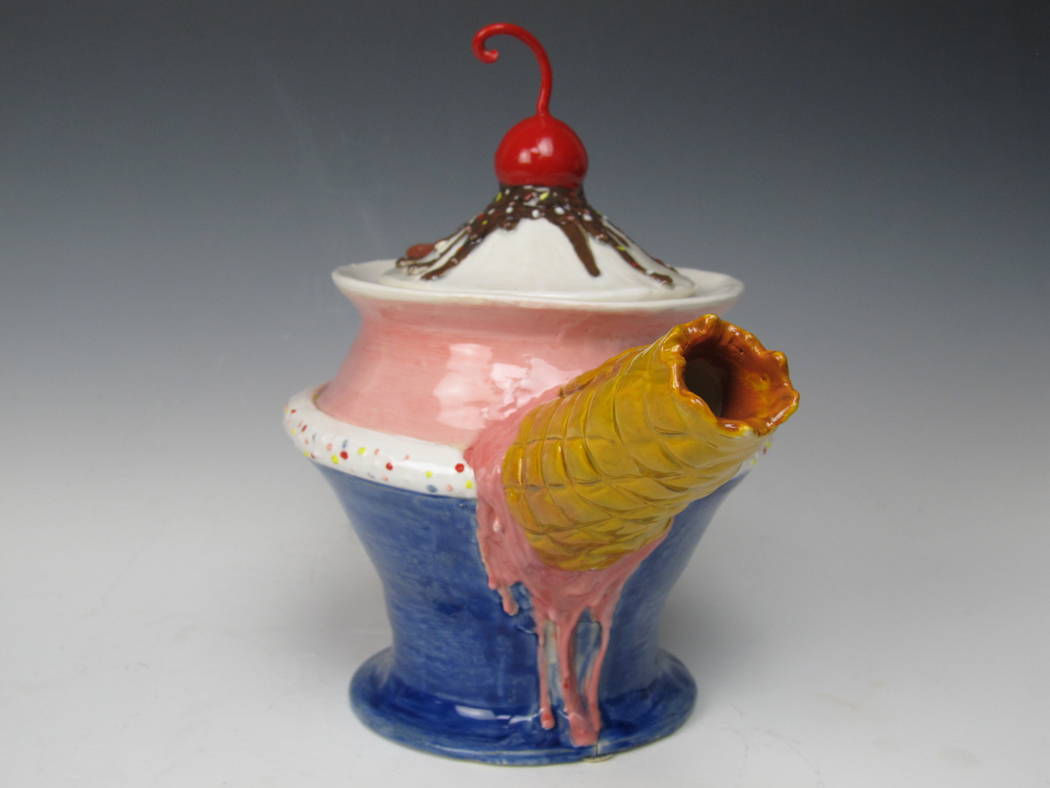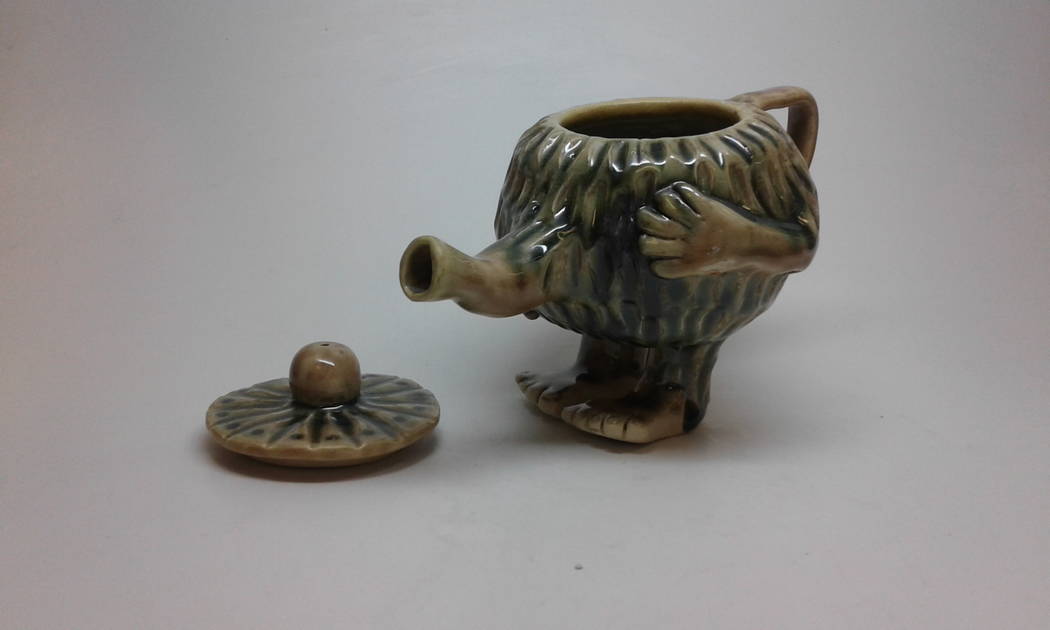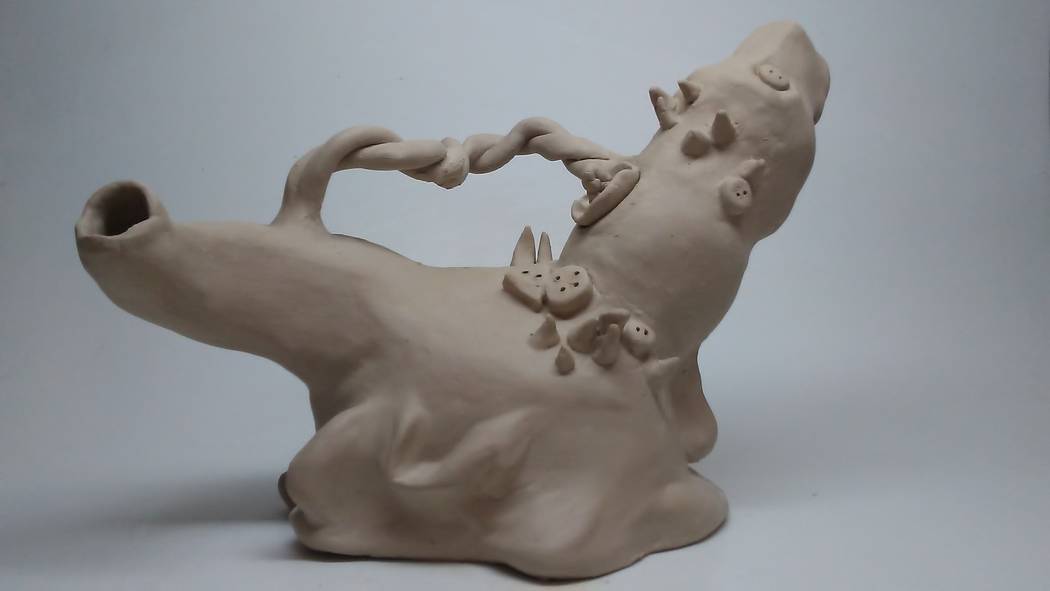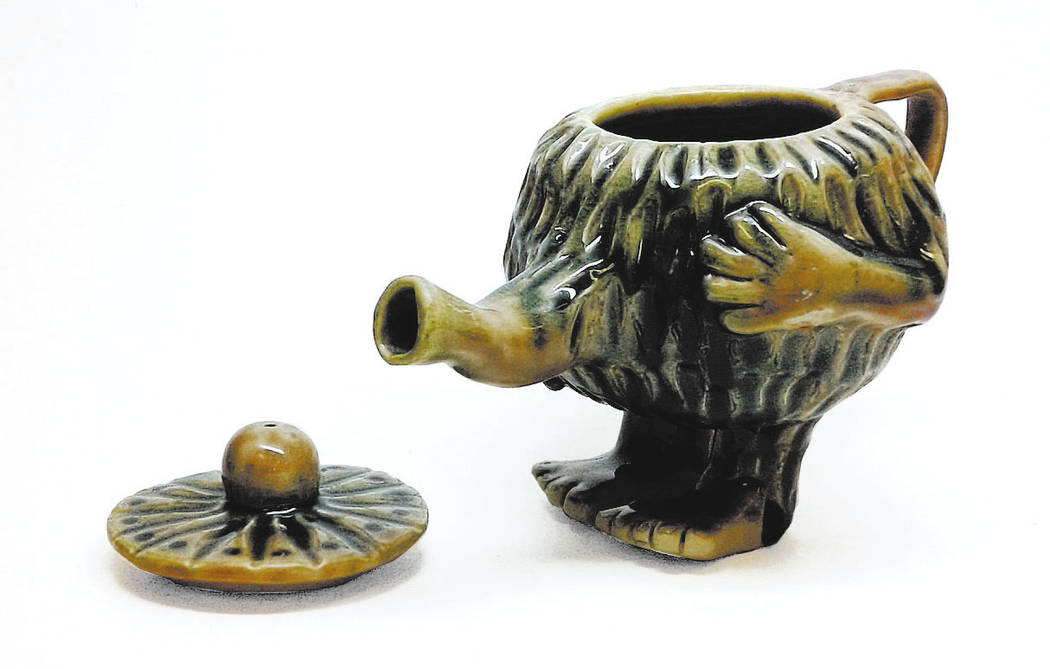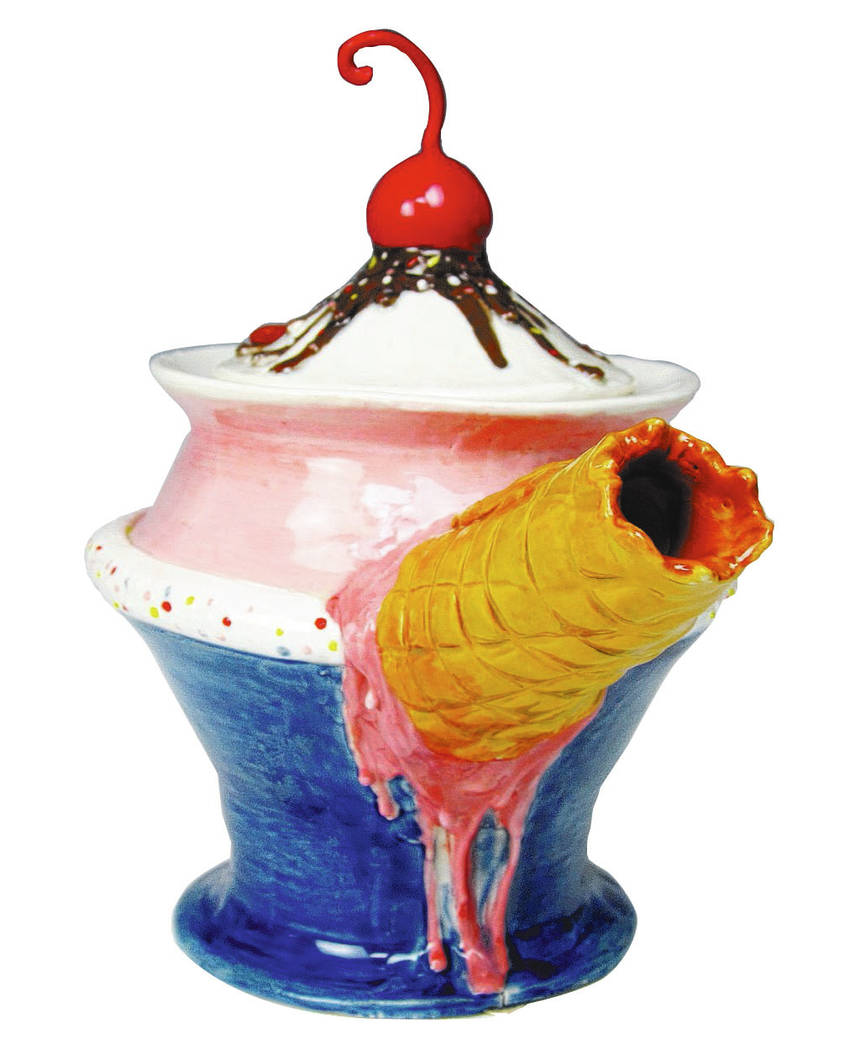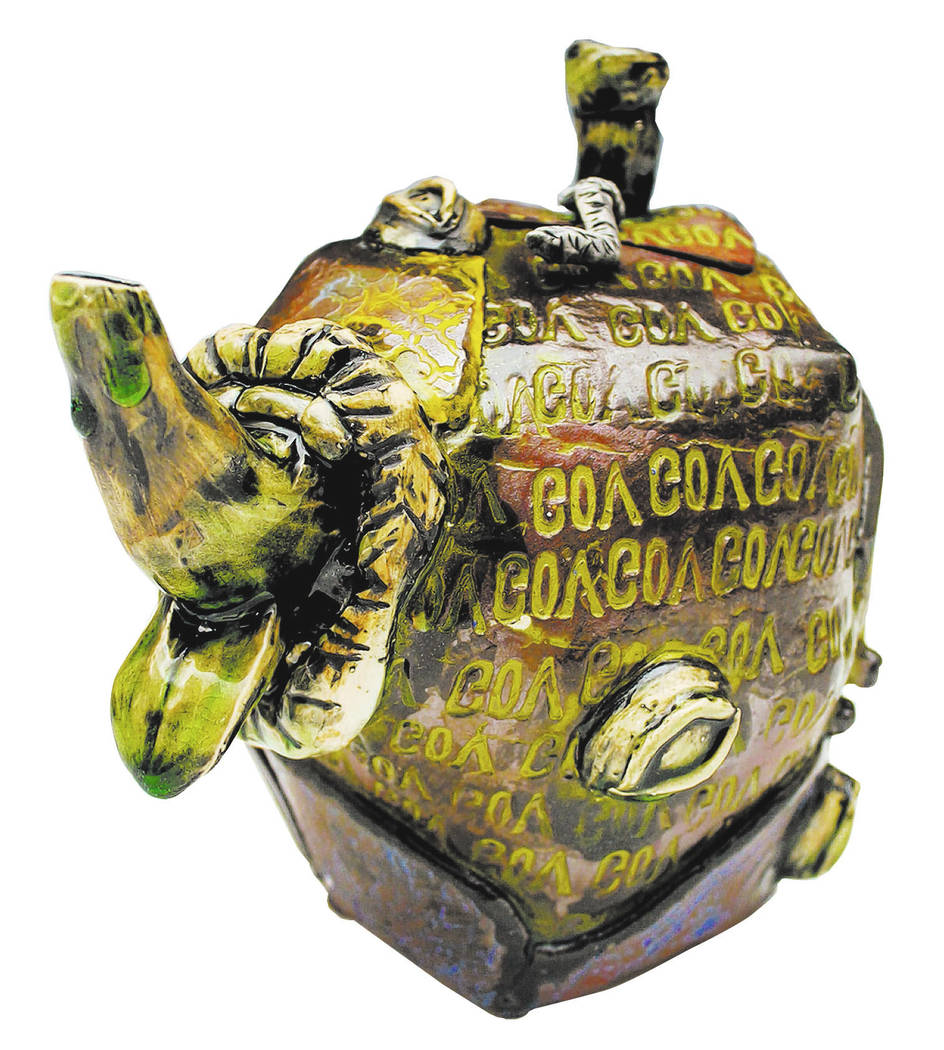 Teapots are functional sorts of things. But that doesn't mean they can't be beautiful, too, and the striking array of forms the humble teapot can take can be viewed in The Neon Teapot Prize, an exhibition that runs through June at the Grand Gallery at Las Vegas City Hall, 495 S. Main St.
The pieces were part of a juried show that featured works by high school students from Clark County and Seminole and Orange counties in Florida and organized by C.A. Traen, a Las Vegas artist and ceramics teacher at Rancho High School.
"The teapot is a quintessential ceramic form," Traen said. "They serve a purpose, they're functional, and when most people think of a tea pot they think of the round body — 'This is my handle, this is my spout.'
"But teapots also can be very sculptural. They're also an engineering challenge to make sure they function properly, all the way to the spout and the flange on the lid and how it fits properly."
The exhibition features 30 student teapots, as well as nine professional works, and runs through June 7 at the gallery. Admission is free. For more information, visit https://theneonteapotprize.com.