Exhibit to feature artists' portraits of Las Vegas shooting victims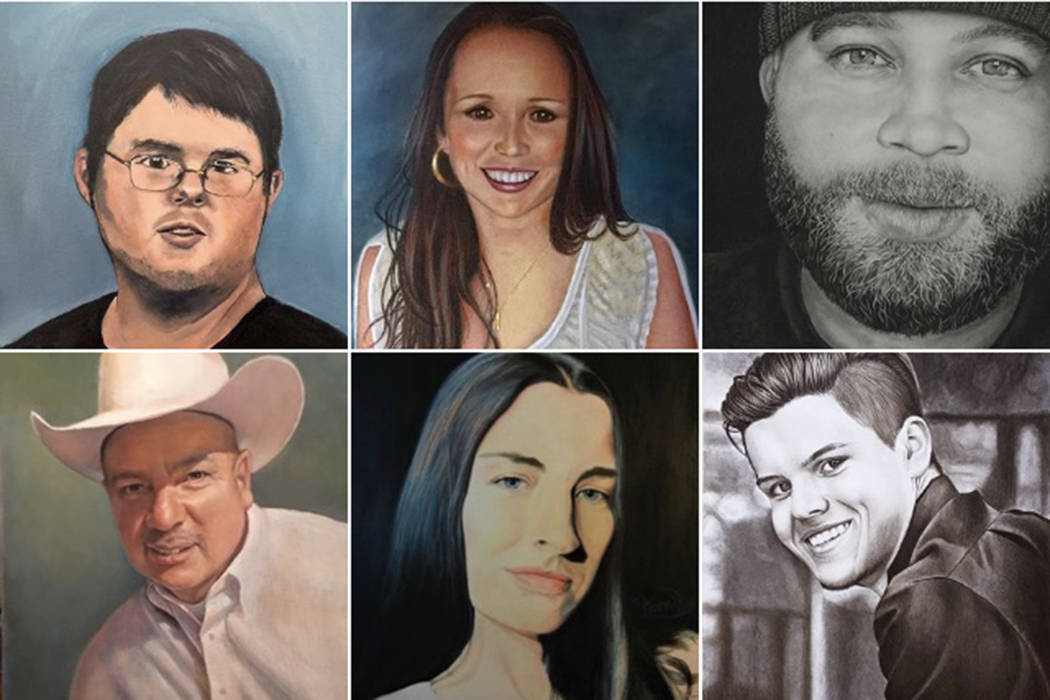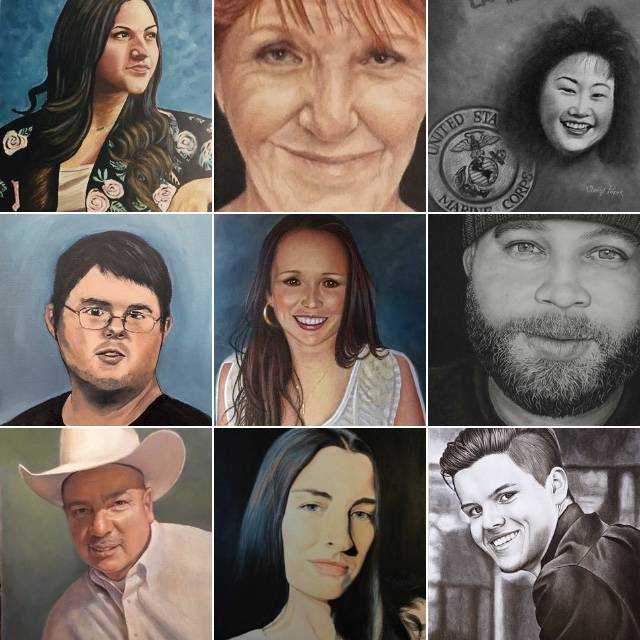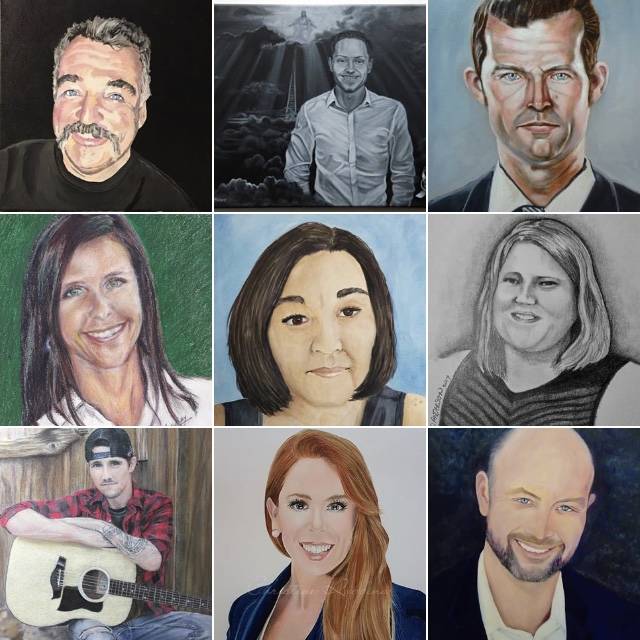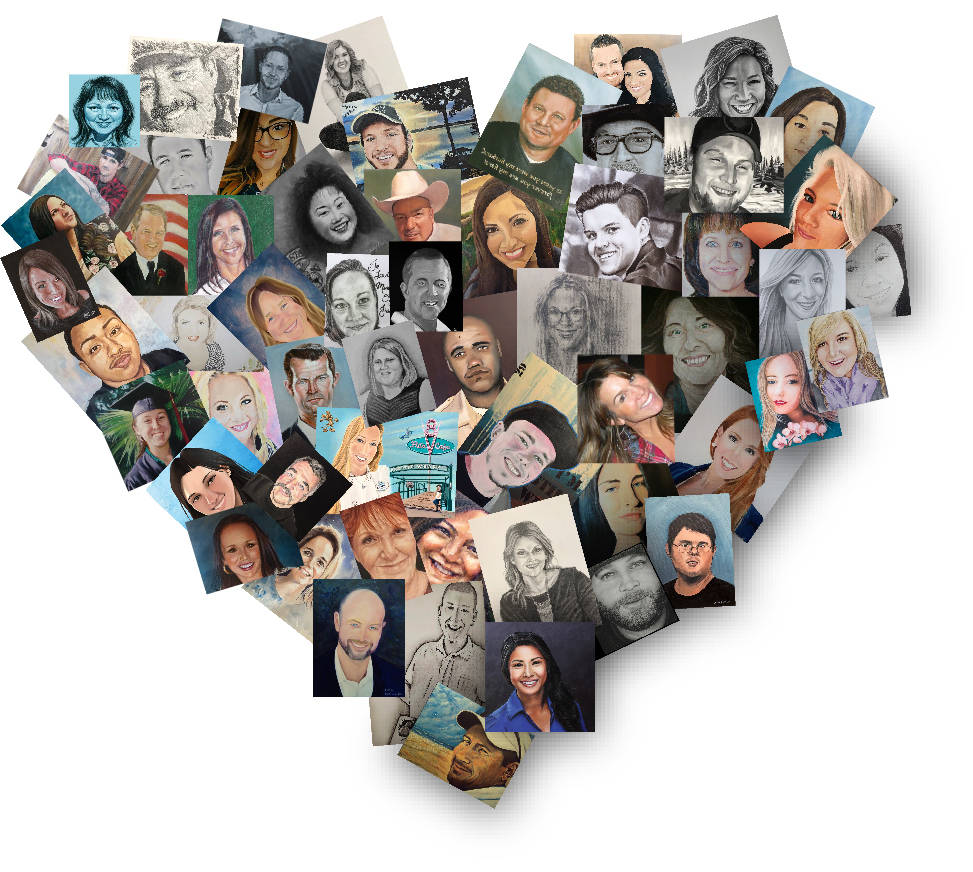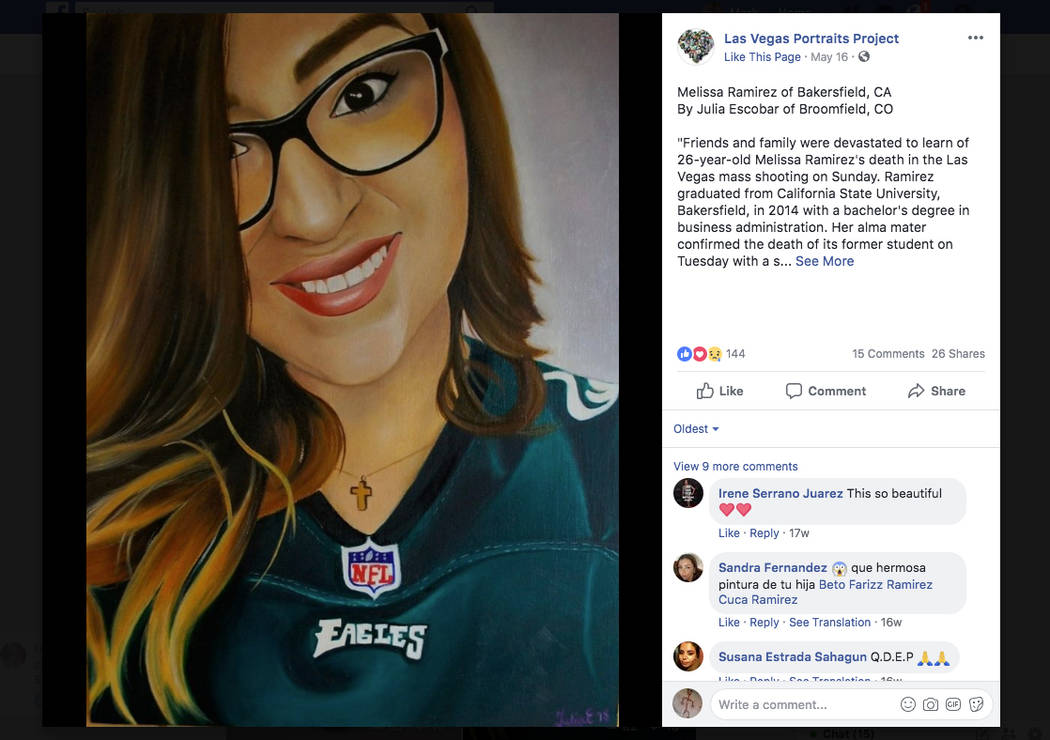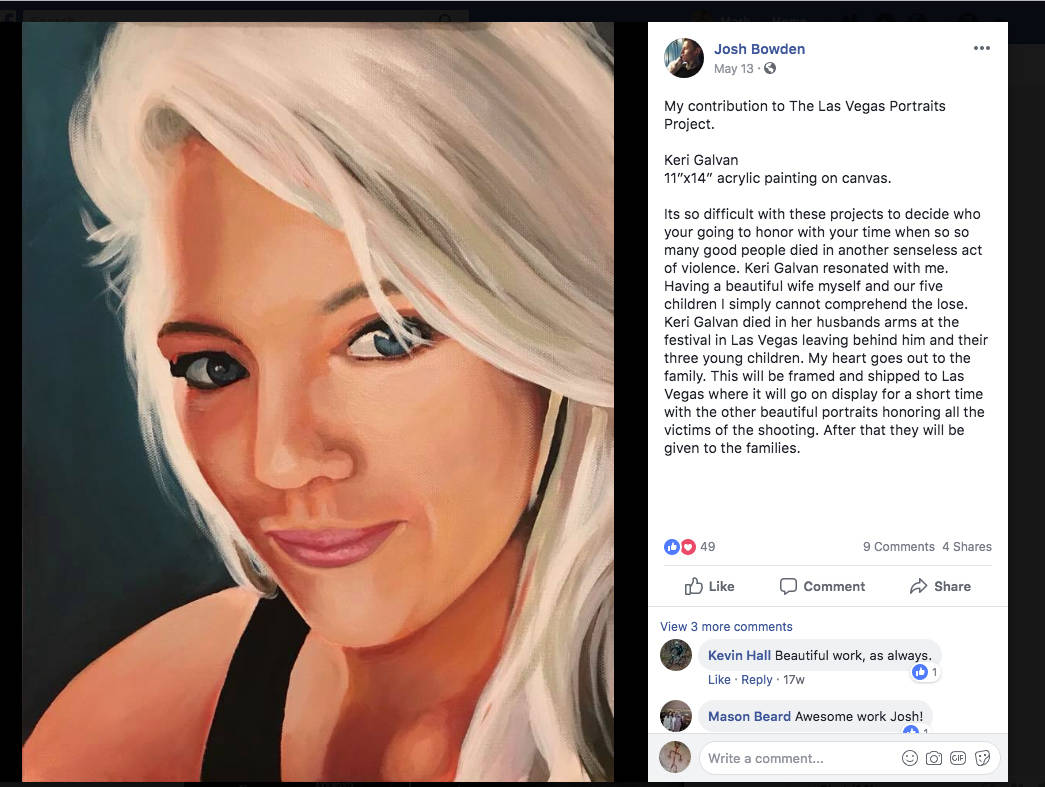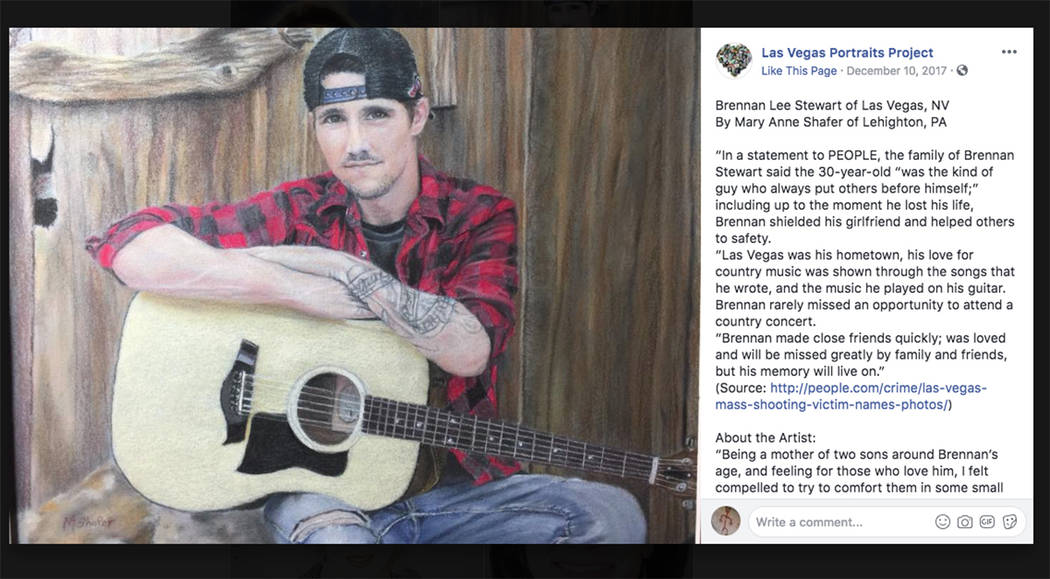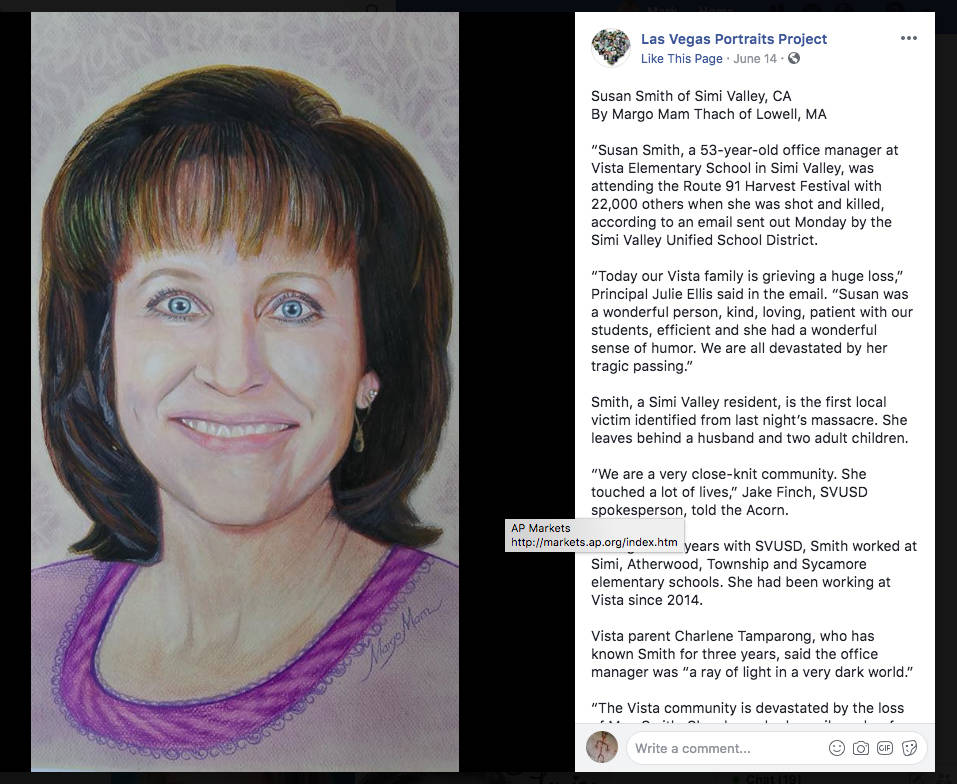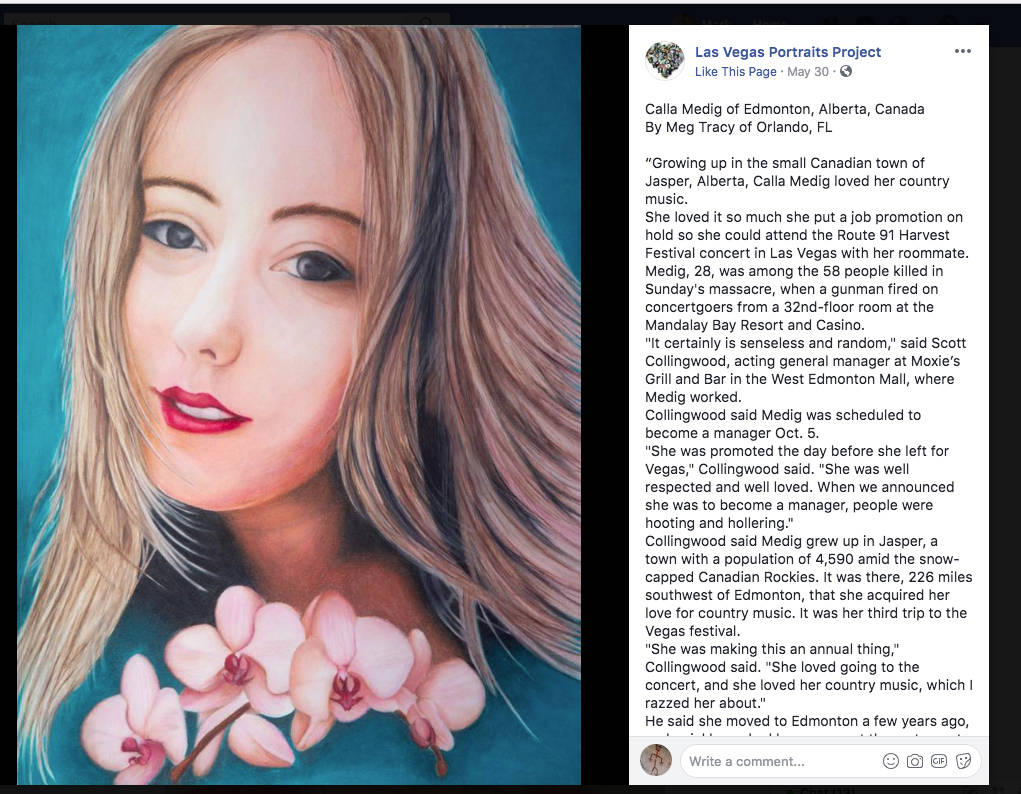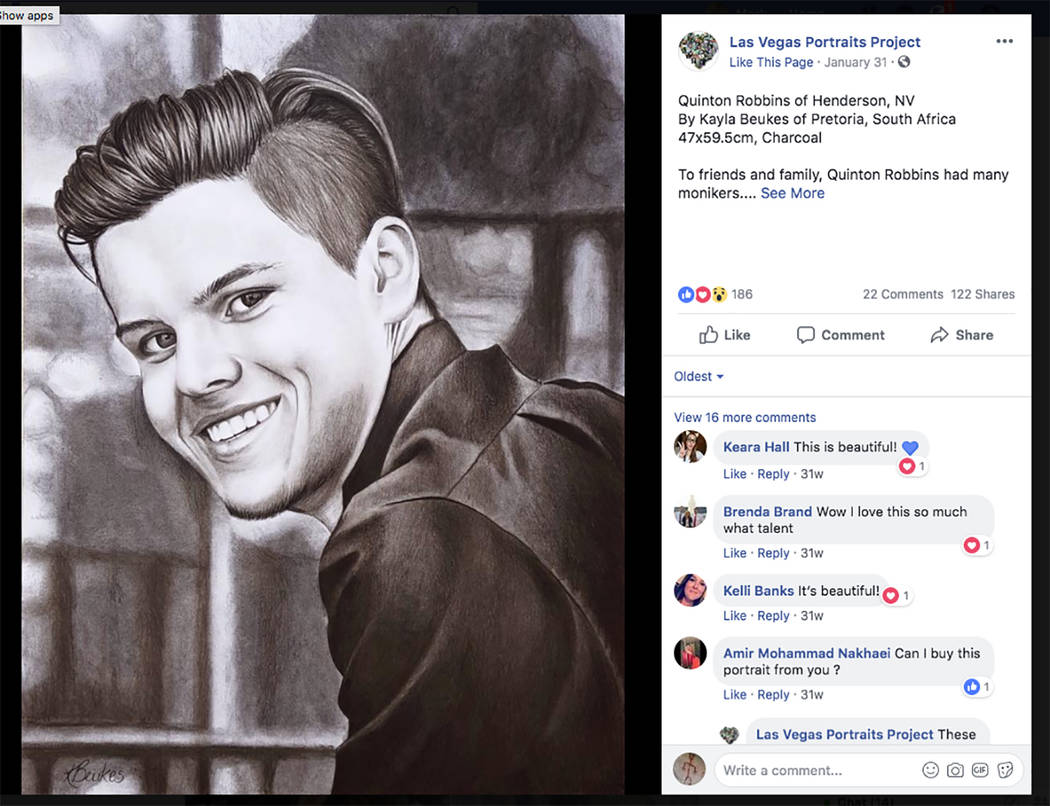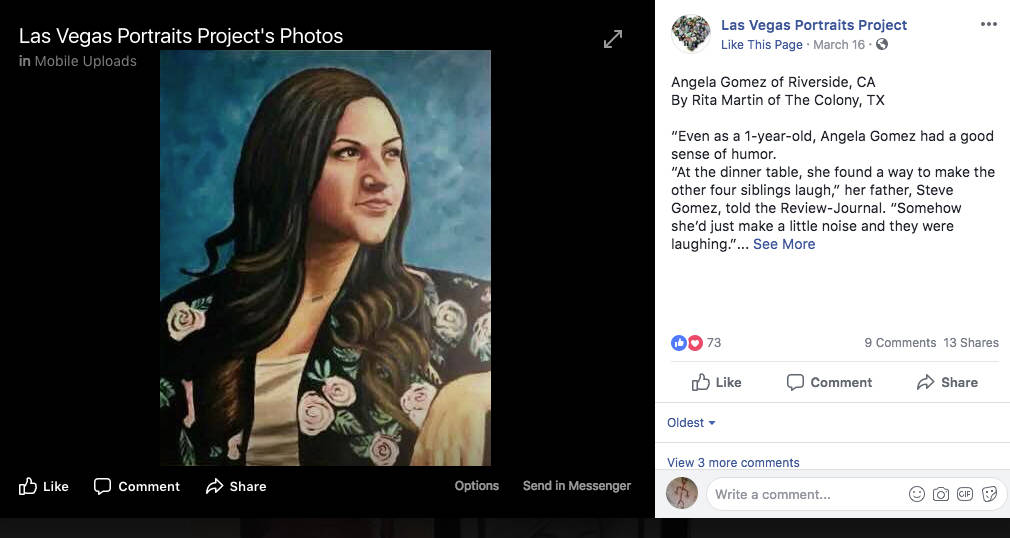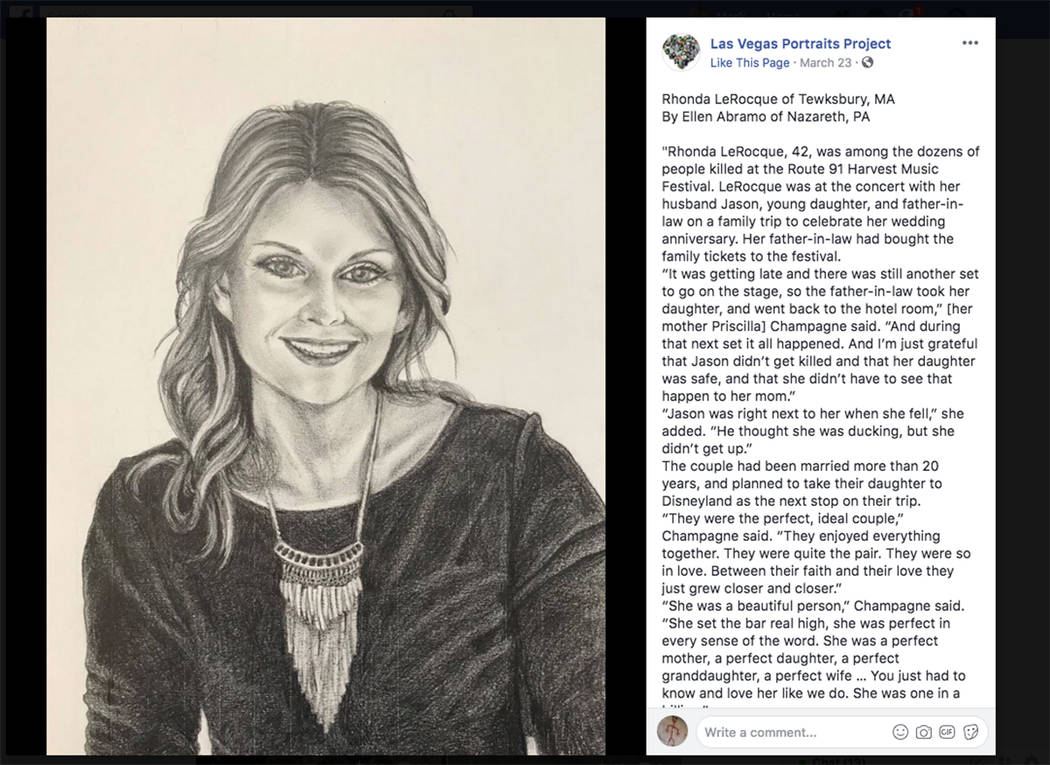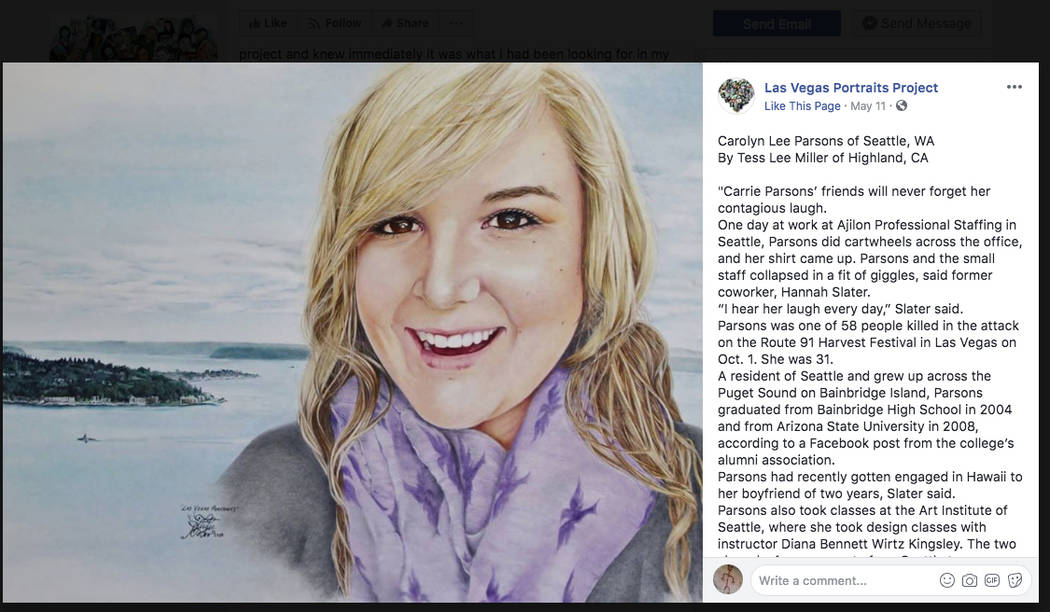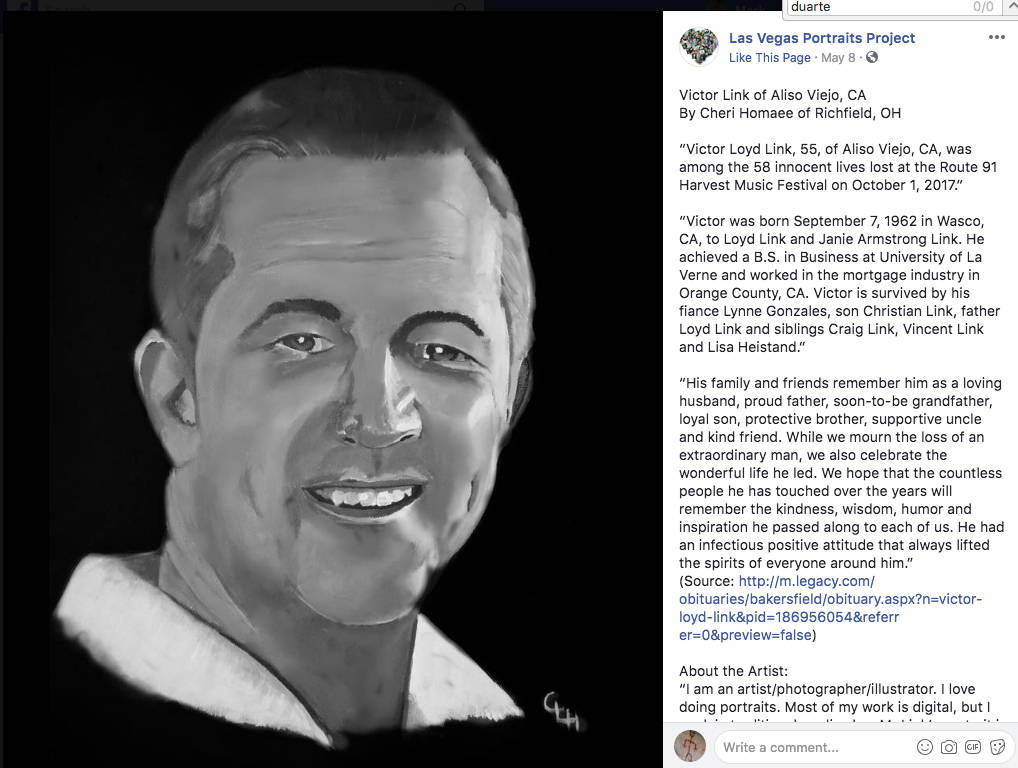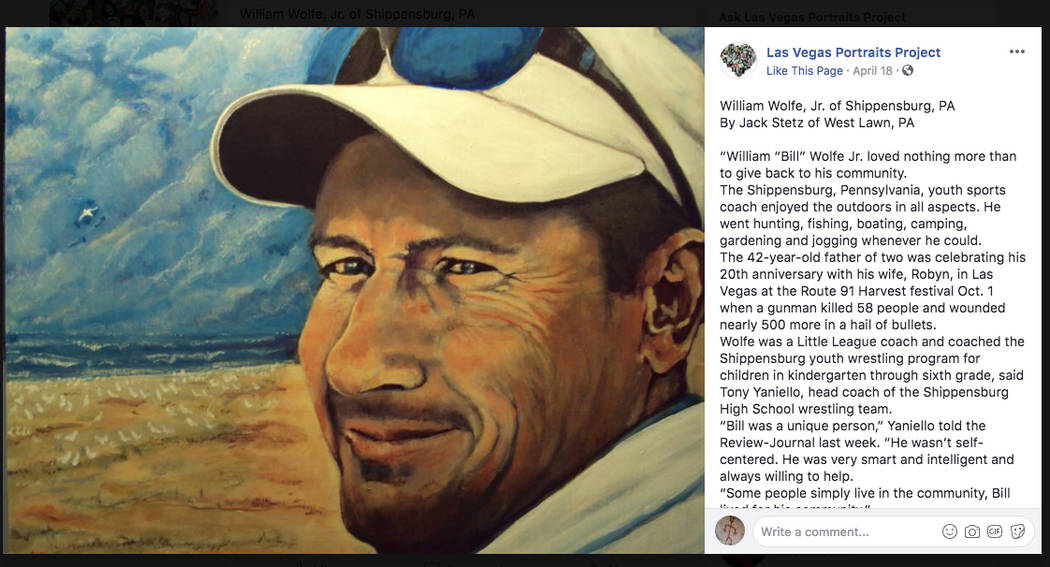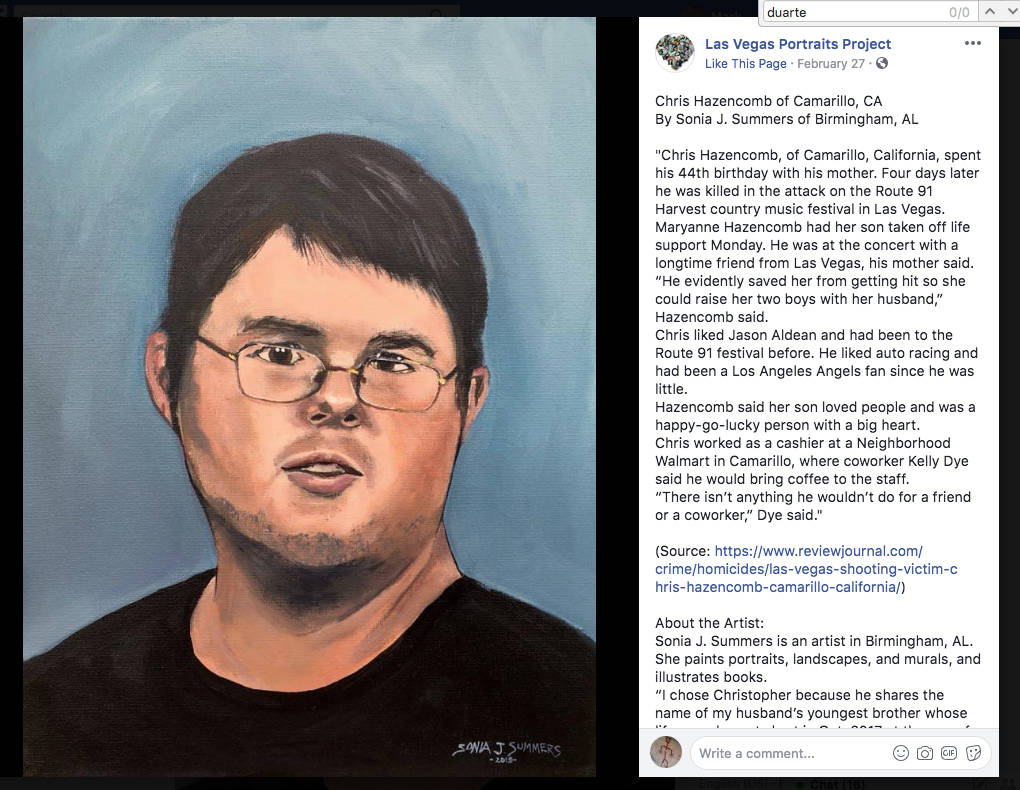 The tribute comes from more than a dozen states and seven countries: 58 portraits, created in media and styles as wide-ranging as their points of origin by a diverse palette of artists, all of whom have volunteered their talent in service to the simple gift of remembrance.
Each portrait depicts a person killed almost one year ago in the Route 91 Harvest festival shooting. In a few weeks, the portraits will be delivered to the victims' families. But first they can be viewed by the public as part of The Las Vegas Portraits Project, an exhibition that runs from Monday through Oct. 19 in the Rotunda Gallery of the Clark County Government Center, 500 S. Grand Central Parkway.
Included in the exhibition will be the wood crosses by Illinois carpenter Greg Zanis that developed into a memorial near the Welcome to Fabulous Las Vegas sign on the Strip.
The portrait project was organized by Kortney Struempf of Georgia and Ellen Abramo of Pennsylvania, cousins and artists who participated in a similar project to honor victims of the June 2016 Pulse nightclub shooting in Orlando . Struempf said that when she and Abramo learned of the Oct. 1 shooting, they immediately felt moved.
"Ellen and I talked about it the day after the shooting," Struempf said. "We just really felt that we could not not do anything.
"Neither of us has any connection to any of the people who perished in either the Pulse nightclub or the Las Vegas (shootings). We both just felt that if you have the talent and you can carve out the time to try to give back to families who have lost, basically, their world and their loved ones, then you can try to help them heal through art."
In mid-October, the women put out a call through Facebook for artists willing to create portraits of the 58 victims. They received almost 100 applicants from the U.S., Canada, Australia, South Africa, Peru and Greece, Struempf said.
The volunteer artists were told upfront that there would be no pay, Struempf said. "We had even forewarned artists that they would pay for their own shipping and they needed to provide their own art supplies and time.
"That was part of the application process, that if you think you are going to be paid for this, you're not, and if you think this will be your 15 minutes of fame, no, sorry, it's not. This is about the families, not the artists."
Artists were given a June 1 deadline to finish their work. "Most people did," Struempf said.
Artists were selected largely on their ability to create an accurate likeness of their subjects via photos from social media and news reports.
"We wanted to make sure every artist was going to be able to obtain a true likeness of the victim," Struempf said. "We didn't want to quash the artist's style, so we encouraged that. But we wanted to be able to see the light in somebody's eyes through their portrait."
When possible, artists were allowed to "choose who they felt drawn to," she said, and artists were free to choose their media. Finished pieces were to be 18 by 24 inches, a size that's economical and easy to ship and "can fit into everybody's home."
When the exhibition here ends, portraits will be sent to victims' families with the help of the Vegas Strong Resiliency Center. For many artists, that will mark their first contact with families.
"We have had a couple of families reach out to the artist, but we have not encouraged our artists to reach out to the families because we're trying to be cognizant of their privacy," Struempf said. "Unless the family made contact, we did not seek out any families."
Why fewer crosses?
Viewers who count the memorial crosses during the run of The Las Vegas Portraits Project will find the total a few short of the 58 that were seen on the Strip.
Clark County Museum registrar Cynthia Sanford — who has been working with a group of volunteers since February to catalog the museum's Oct. 1-related items — said 52 crosses are currently in the museum's collection.
In a few cases, family members retrieved their loved one's cross from the memorial before they were removed and brought to the museum, she said. Then, a few family members asked for their loved ones' crosses after removal.
An explanation for the missing crosses will be provided to viewers at the exhibition, Sanford said.
Contact John Przybys at jprzybys @reviewjournal.com or 702-383-0280. Follow @JJPrzybys on Twitter.