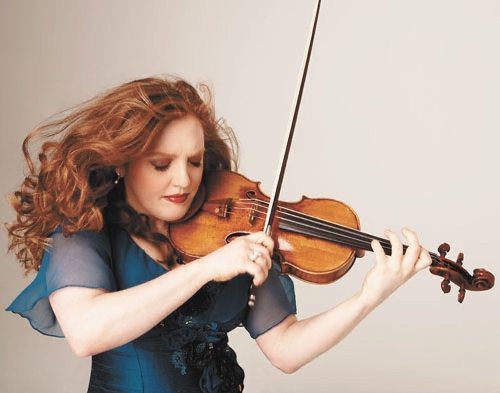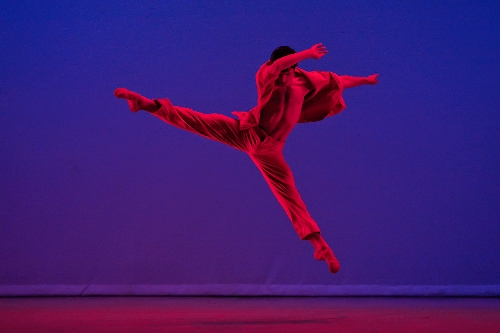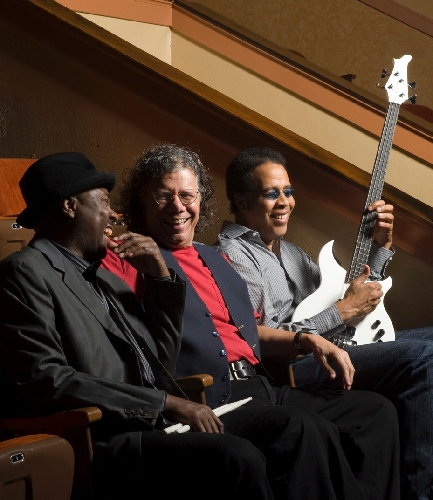 Got a song in your heart, a dance in your step and artistry in your soul?
Give 'em the autumn off. Others — singers, dancers, musicians and artists — are ready to provide all that for you.
Just show up. They'll take it from there.
We'll do our part here by offering highlights of the fall arts season:
Taking a bow as Las Vegas' premier performing arts center before the Smith Center for the Performing Arts finally welcomes patrons next spring, the University of Nevada, Las Vegas hits the downbeat Friday with a performance by jazz cats Chick Corea (piano), Stanley Clarke (bass) and Lenny White (drums) at Artemus Ham Hall.
They'll launch the annual New York Stage and Beyond series, which continues with the Complexions Contemporary Ballet Nov. 5, followed by "Neil Berg's Broadway Holiday" Dec. 3.
Another UNLV series, the Charles Vanda Master series, takes off Oct. 1 with the Utah Symphony, featuring pianist Jeremy Denk, tickling the ivories to Mendelssohn, Beethoven and Dvorak. Following that act, the UNLV Symphony Orchestra teams with Argentinian pianist Ingrid Fliter and teenage cellist Julian Schwarz Nov. 22.
Finally, the university's Classical Guitar series strings us along with the Falla Guitar Trio Oct. 12 and Elena Papandreou Nov. 9.
Their collegiate companion — the College of Southern Nevada – goes retro Friday when "The Lion King" cast turns back the performing clock a century to perform "Vegas Vaudeville" at the Nicholas Horn Theatre (see story in Friday Neon).
Mixed in with numerous shows by music and dance students will be "City Moves," an Oct. 22-23 dance extravaganza featuring Strip performers to benefit CSN and Family Promise of Las Vegas. A dose of swing closes the fall season with Walt Boenig's big band holiday concert Dec. 18.
Waiting to leap into their new home at the Smith Center for the Performing Arts as co-tenants of Reynolds Hall next March, Nevada Ballet Theatre and the Las Vegas Philharmonic limber up at the Paris Las Vegas Theatre and UNLV, respectively. Adding to the classical gas are separate shows from the Southern Nevada Musical Arts Society.
Fans of the Phil — which got an early start with a "Masterworks" concert last weekend — continues by hosting guest violinist Rachel Barton Pine Nov. 19. On a break from its musical formality, the organization's Pops series welcomes conductor Vincent Falcone and singer Bob Anderson Oct. 22, then Kristen Hertzenberg of "Phantom" and "Jersey Boy" Travis Cloer with the Las Vegas Master Singers Dec. 17.
Flexing musical muscle as well, the Southern Nevada Musical Arts Society led by Douglas Peterson performs contemporary pieces "Missa Criolla" and "Horn Mass" Oct. 22 at the Winchester Cultural Center, then digs into Mendelssohn's "St. Paul Oratorio" Nov. 13 at Ham Hall.
Full-body artistry, the signature of Nevada Ballet Theatre, will be on display as the troupe celebrates its 40th season by opening with "Dance Dance Dance!" Oct. 29-30. Teaming with the Hubbard Street Dance of Chicago, NBT will present pieces from classical to contemporary, including George Balanchine's "Concerto Barocco" and "Up," by the company's artistic director, James Canfield.
Come Christmastime, the dance company returns to its holiday tradition, staging "The Nutcracker" Dec. 17-24.
Heading to Henderson, the city's ArtBeat series salutes the legacy of Jim Morrison and the Doors courtesy of Peace Frog at the Events Plaza Friday, while the Henderson Pavilion hosts the Henderson Symphony Orchestra Saturday, as well as Oct. 28.
Other ArtBeat dates include Sept. 30 (sounds of the '70s with Ambrosia), Oct. 14 (country music with Glen Templeton), and Oct. 21 (singer Jeanette Jurado).
Elsewhere on the Henderson schedule, Christian rockers Casting Crowns show up Sept. 25, guitarist Benise indulges his taste for Spanish music Oct. 7, and "Serenades of Life" — an evening of performances by local physicians and medical professionals — takes place Oct. 22, subtitled "Doctors in Concert."
Opera elbows its way onto the schedule as Sin City Opera plans the one-act comic opera "Ba-ta-clan" Nov. 4-5 at the Onyx Theatre.
Local libraries jump into the performance pool. Among multiple offerings: "Into the Woods" is staged by the Las Vegas Dance Stars Saturday through Sept. 24 at the Summerlin Library, while "Best of Broadway Las Vegas: A Soulful Musical Celebration" pulls into the West Las Vegas Library Sept. 30-Oct. 3.
Art galleries and museums around town provide an eclectic experience. We'll start with … poop. Waste no time learning about waste as "The Scoop on Poop" — featuring the bowel movements of animals in order to "learn a lot about an animal by what it leaves behind" — opens Sept. 26 at Springs Preserve, running through Jan. 8.
Prefer your viewing a tad more dignified? Photographer Lincoln Maynard's work graces the Southern Nevada Museum of Fine Art Tuesday through Nov. 19. Over at UNLV's Barrick Museum, in a heavy fundraising season to make up for its loss of state funding, an exhibit exploring censorship through banned comic books opens with a reception Sept. 30, and "Let Them Eat Cake" — art depicted and inspired by, yes, cake — starts Oct. 16.
Recently opening, three exhibits sponsored by the city of Las Vegas explore different themes. Photographer Angela Bellamy's "Pano Project," addressing Las Vegas' urban landscape, runs through Oct. 27 at the Charleston Heights Arts Center.
Cutely titled, "The Best Little Pet Show in Vegas!" showcases images of our nonhuman companions through Oct. 27 at the City Hall Bridge Gallery. World history and culture are the modest topics handled in "Art Coming to Life/Visual Arts Exhibit," featuring the work of Nja One through Nov. 5 at the West Las Vegas Arts Center.
Finally, that annual literary juggernaut, the Vegas Valley Book Festival, hits town Nov. 3-6, with most events at the Historic Fifth Street School.
Featuring more than 100 authors — including keynote speakers Max Brooks ("World War Z") and Jane Smiley ("A Thousand Acres") – the fest is a potpourri of panel discussions, readings, book signings, workshops, poetry readings, spoken-word performances and exhibitions, most of them free.
Ready for that song in your heart, that dance in your step, that artistry in your soul?
Just show up. They'll take it from there.
Contact reporter Steve Bornfeld at sbornfeld@review journal.com or 702-383-0256.