Feast your eyes on the 2016 incarnation of Burning Man — PHOTOS
September 1, 2016 - 6:51 pm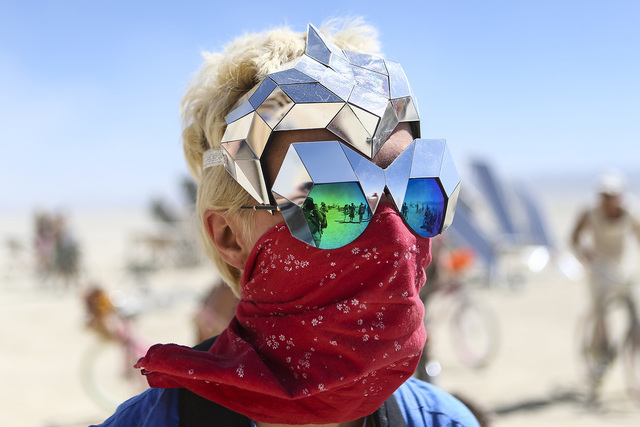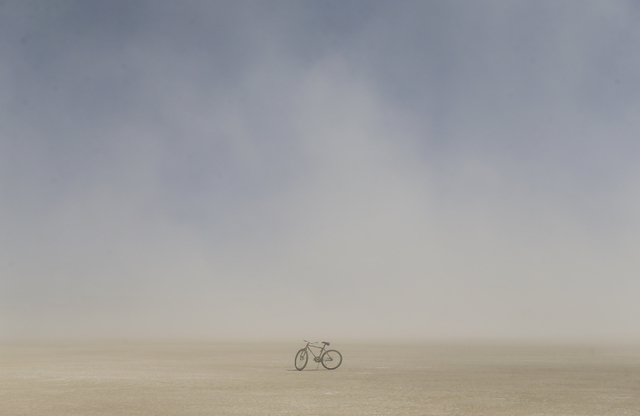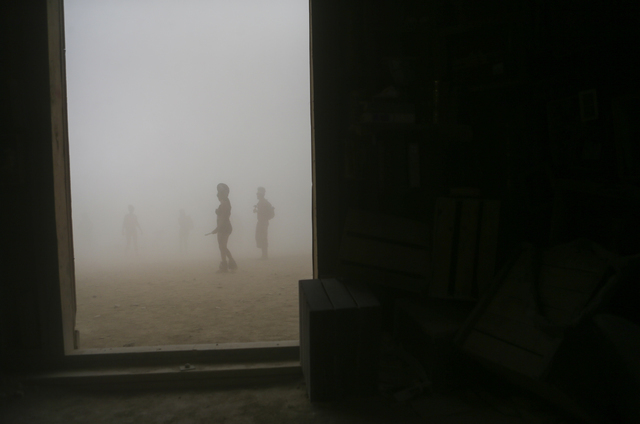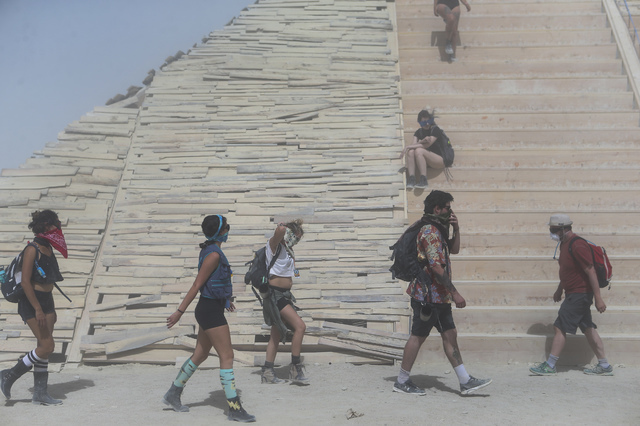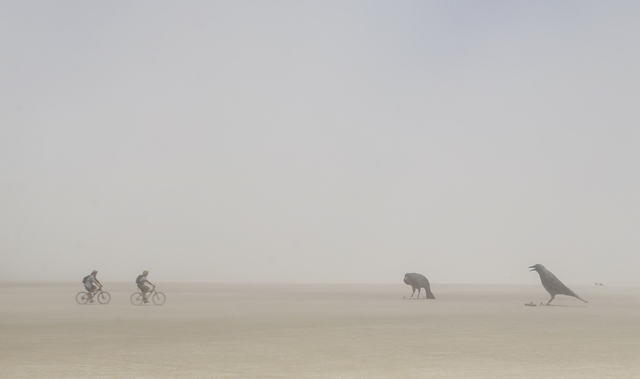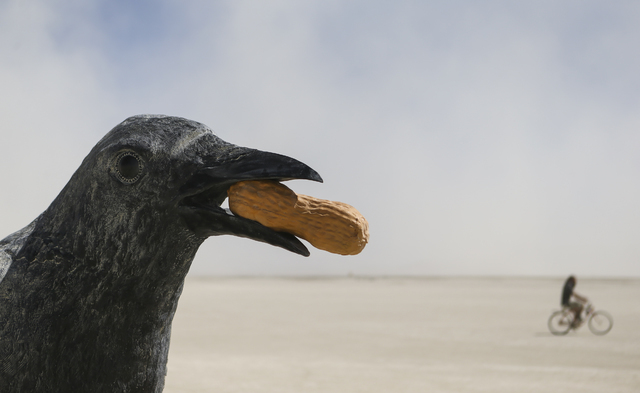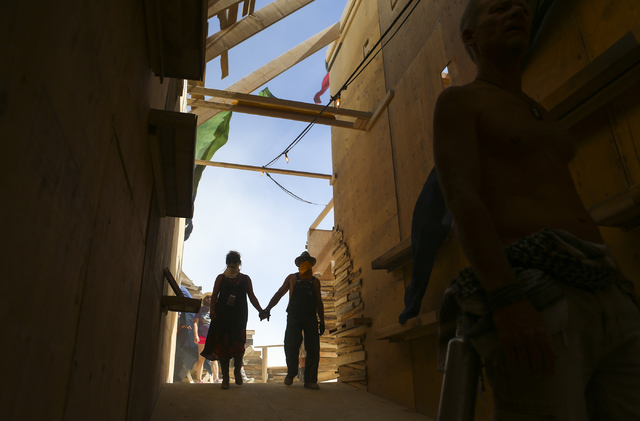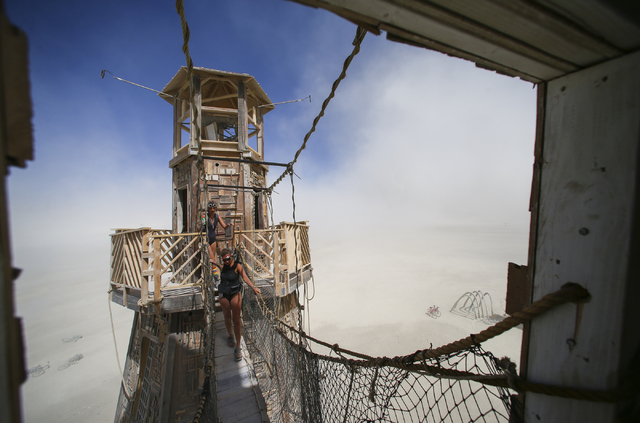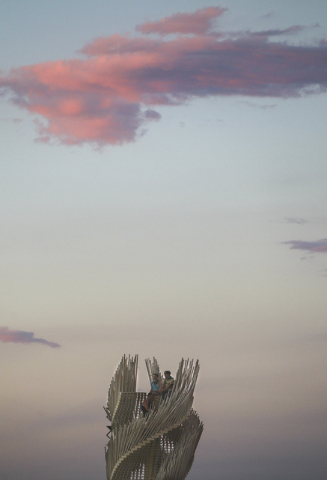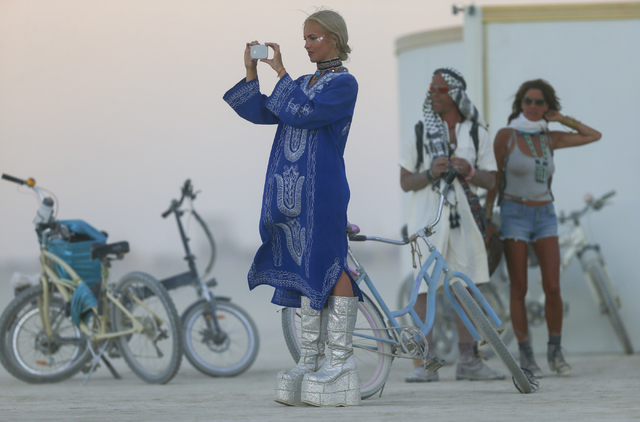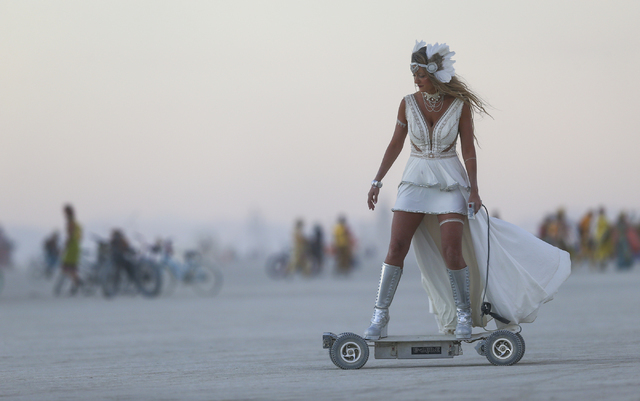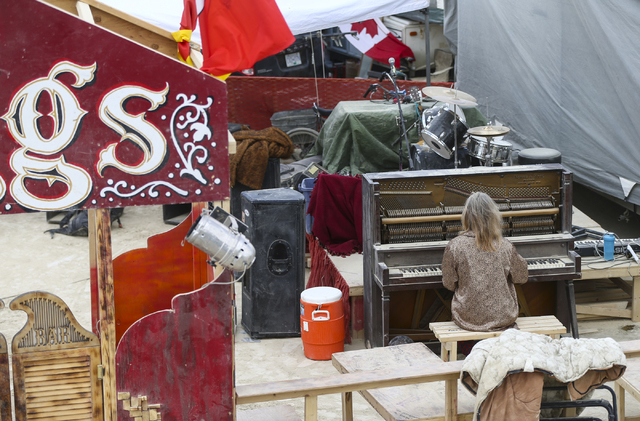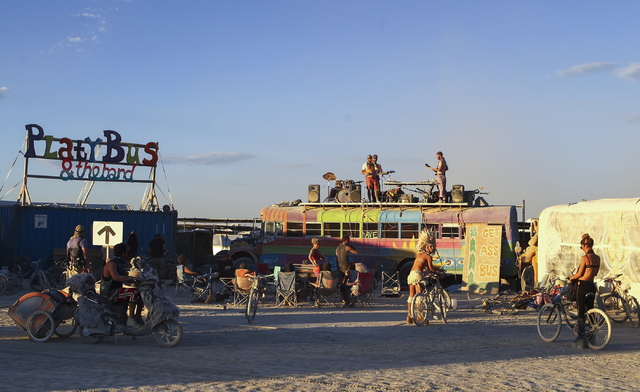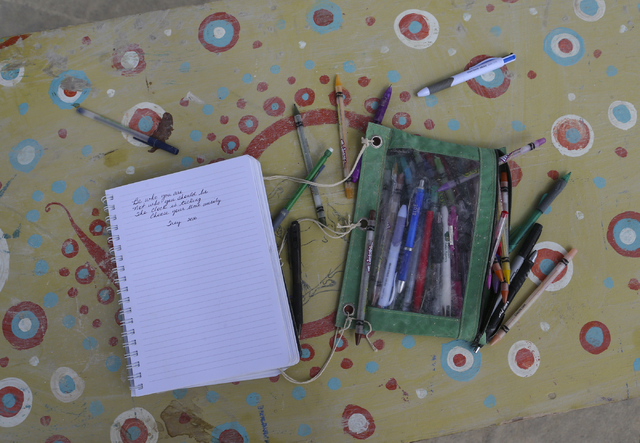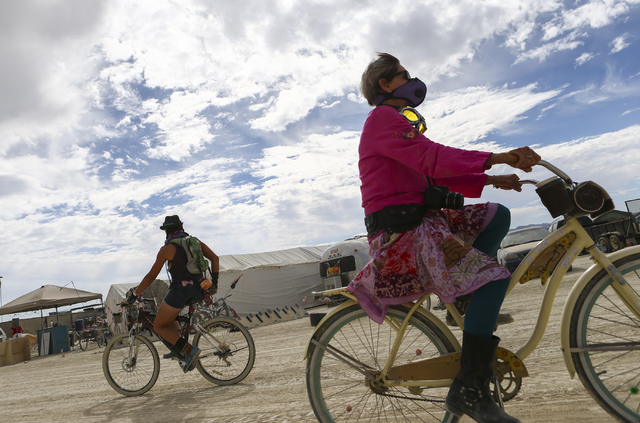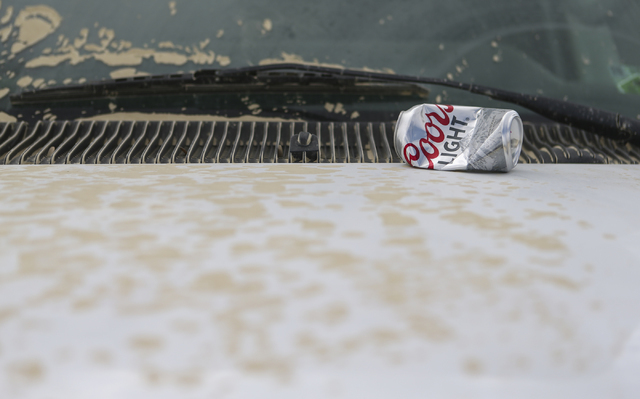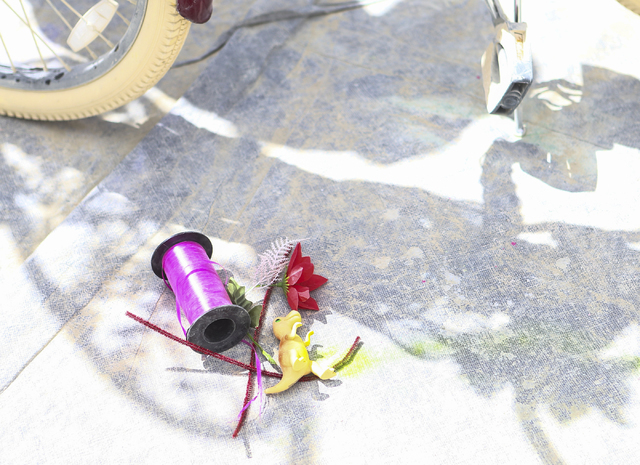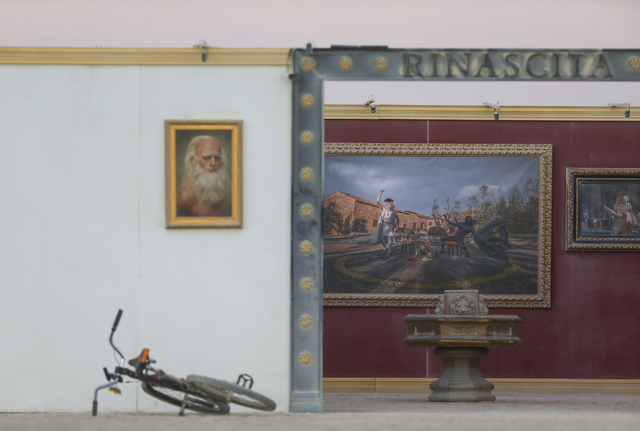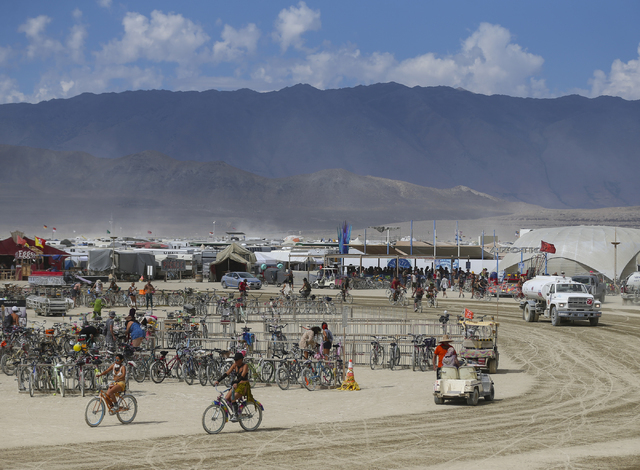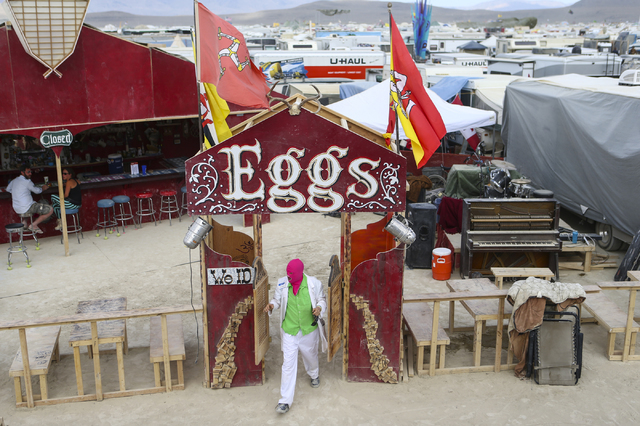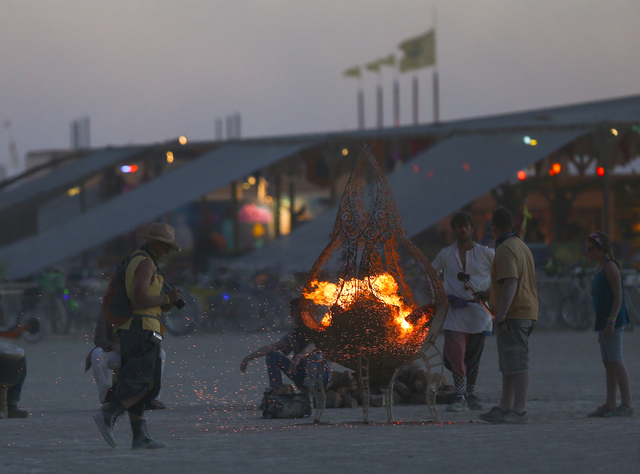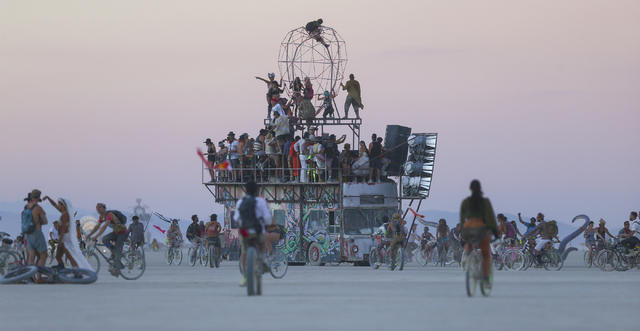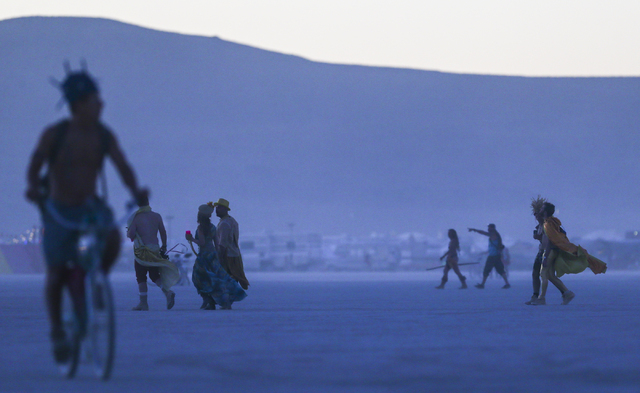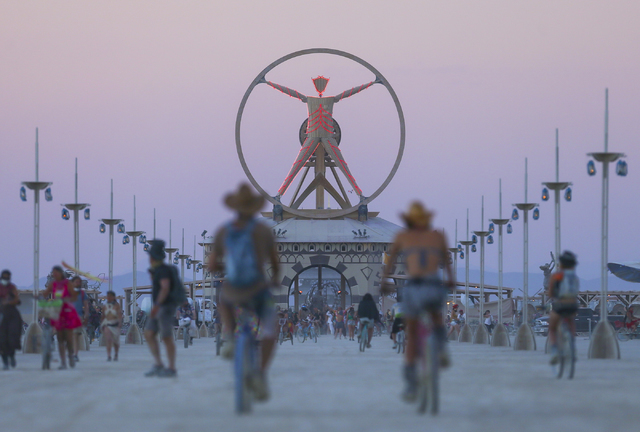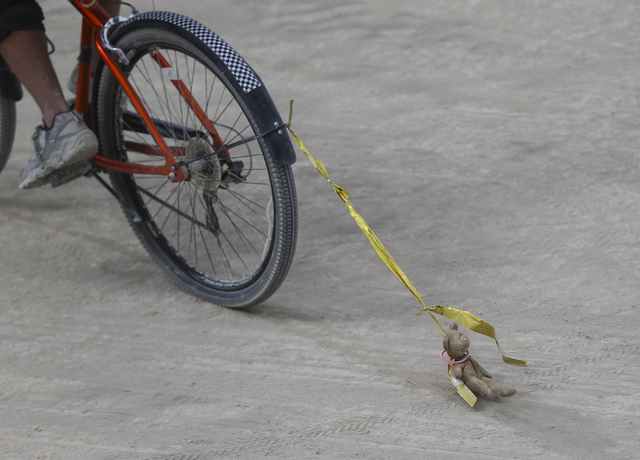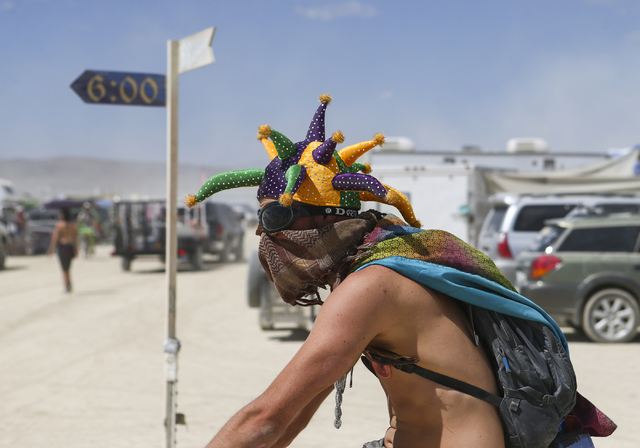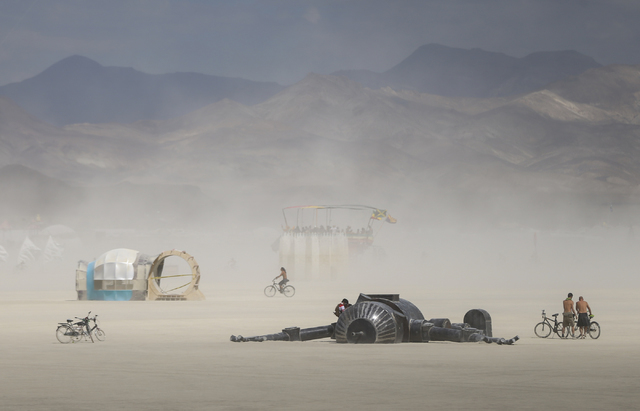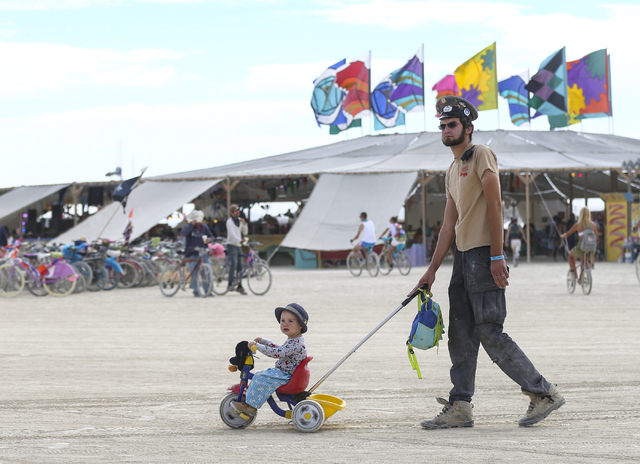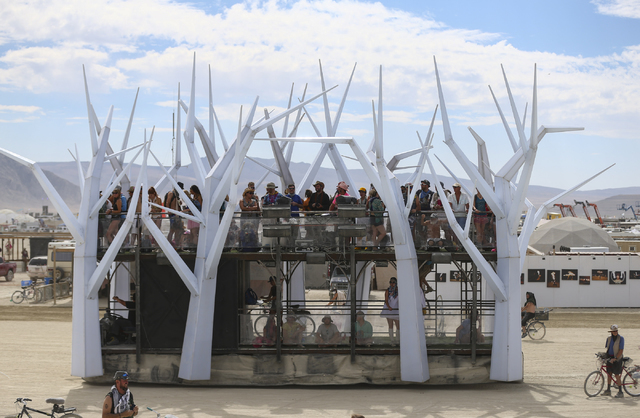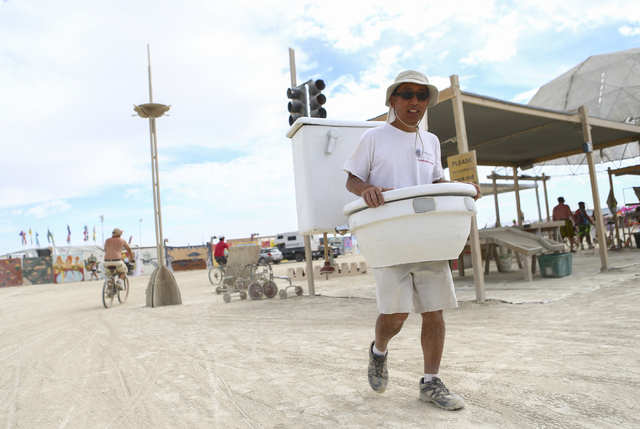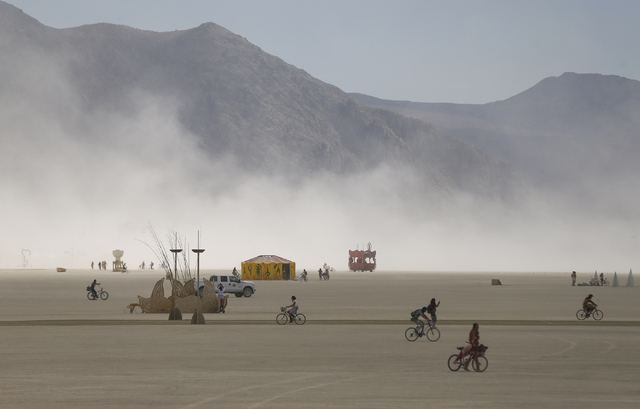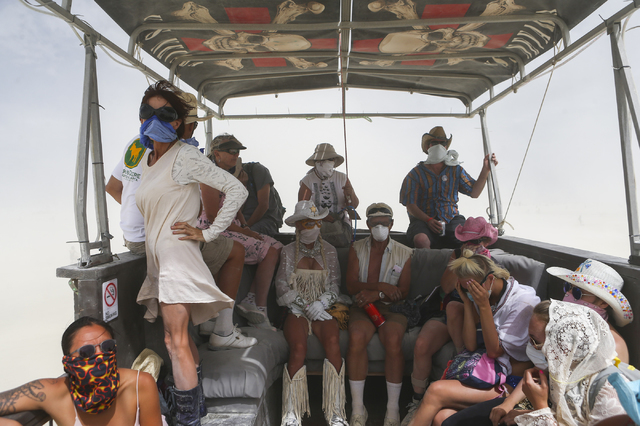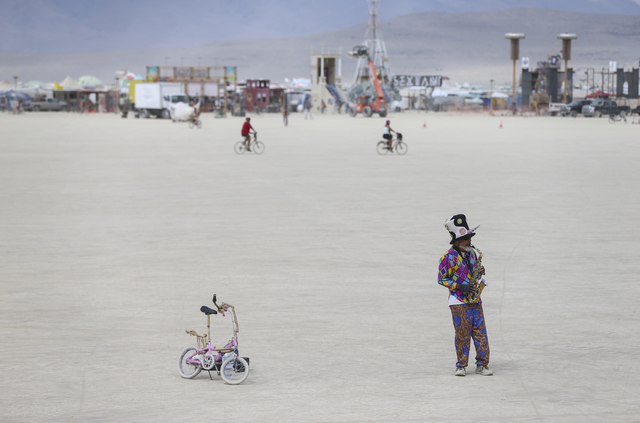 BLACK ROCK DESERT — Where the rows of tents and RVs end, a virtual outdoor museum begins. Stretching over two miles into the open desert, structures large and small rise from the pale dust: a cluster of lighthouses, the front half of a 747 airplane, a net of undulating lights. In every direction there's something new to feast your eyes upon, or even climb or crawl into. At nightfall, the installations become illuminated or otherwise transform and present an entirely different landscape to explore.
Burning Man is as much an interactive art show as it a showcase for elaborately imagined fashion and free-form expression of all kinds. This year, the official map lists 244 art installations spread out over the open playa, not counting unregistered works, or the elaborately constructed art cars that roam the city, called "mutant vehicles," or the participants themselves. It also doesn't include the Man, a 43-foot tall wooden figure designed in the image of Leonardo DaVinci's Vitruvian Man in honor of this year's theme, "DaVinci's Workshop."
Fifty-nine of those 244 installations received grants, the vast majority under $20,000, from Burning Man Arts to create their pieces. The annual budget for art on the playa is $1.2 million.
"You would certainly have the sense of community and people who come to practice the ethos, but without the art, I wouldn't come," said an ARTery volunteer who goes by the mononym Gather when on the playa. The ARTery works to ensure the artists at Burning Man have everything needed to install their piece and, if interested, burn it safely.
Just outside of Center Camp, where many attendees congregate at the café and can access services such as Mobility Camp, a whale comprised of 1,800 stained glass pieces dives toward the ground. Farther out, the words "EARTH" and "HOME" and the @ and hashtag symbols stand against the ever-changing sky.
Then, there's the temple — a symmetrical structure inspired by the temples in Nepal, directly down a lighted pathway from the Man. The temple, filled with shrines and tributes to those attendees have lost, has burned on the last night of the festival in a somber ceremony since 2000.
By the time the temple burns at 8 p.m. Sunday, 18 art installations in total will have burned, including the Man and "Catacomb of Veils," one of the largest art installations to burn in the festival's history. Before being reduced to ash, two pyramids stood conjoined. People could climb the sides and walk up a winding ramp through the inside to nearly the top. Long silk banners fluttered from the exposed sides of the pyramids.
"I don't keep any stats about what's the giantest footprint, but looking at the lumber that came off that project, I would say that it's approaching the largest pile of lumber — if you just put all of the lumber into a pile and looked at it square footage — that's the largest pile of wood that we've burned," said Dave X, Burning Man's fire art safety team manager.
Francesc Ribes came to Burning Man from Valencia, Spain, which has a tradition of building and burning effigies on the streets during a yearly festival called "Las Fallas."
"There's an ancient love for fire," said Ribes, who helped create an art installation called "Renaiximent" or "Renaissance." It's a gold cube that stands over 15 feet tall and has faces, molded from traditional Valenciano molds, spread over its sides. "Cultures keep this relation with fire … it's a basic thing."
Though the Valencianos' art won't burn on the playa, he said, it will be transported back to Spain and burned in a ceremony in November.
Increasingly, Burning Man art has been installed in cities throughout the world. In Las Vegas, Container Park's preying mantis originally appeared at a Burning Man festival. "Bliss Dance," a 40-foot tall illuminated metal figure from Burning Man 2010 was installed last spring at The Park between New York, New York and Monte Carlo on the Strip.
"Big Rig Jig," made of two conjoined tanker trucks, first appeared at Burning Man in 2007 and has traveled to Banksy's "Dismaland" and Coachella. It will roll into downtown Las Vegas for the Life is Beautiful festival later this month.
"There has been a gradual tendency over time to burn a little less art, burn a little less art. That's because it has the prospect of a life in the world," Burning Man founder Larry Harvey said Wednesday. "So we encourage people to build things so durably that they'll not just be designed to last for eight days."
"Let's be clear, we will always burn art here," Dave X said. "Not all of it will go out into the world, or I'll be out of a job."
Contact Sarah Corsa at scorsa@reviewjournal.com or 702-383-0353. Find @sarahcorsa on Twitter.
RELATED
We went to Burning Man this year — PHOTOS