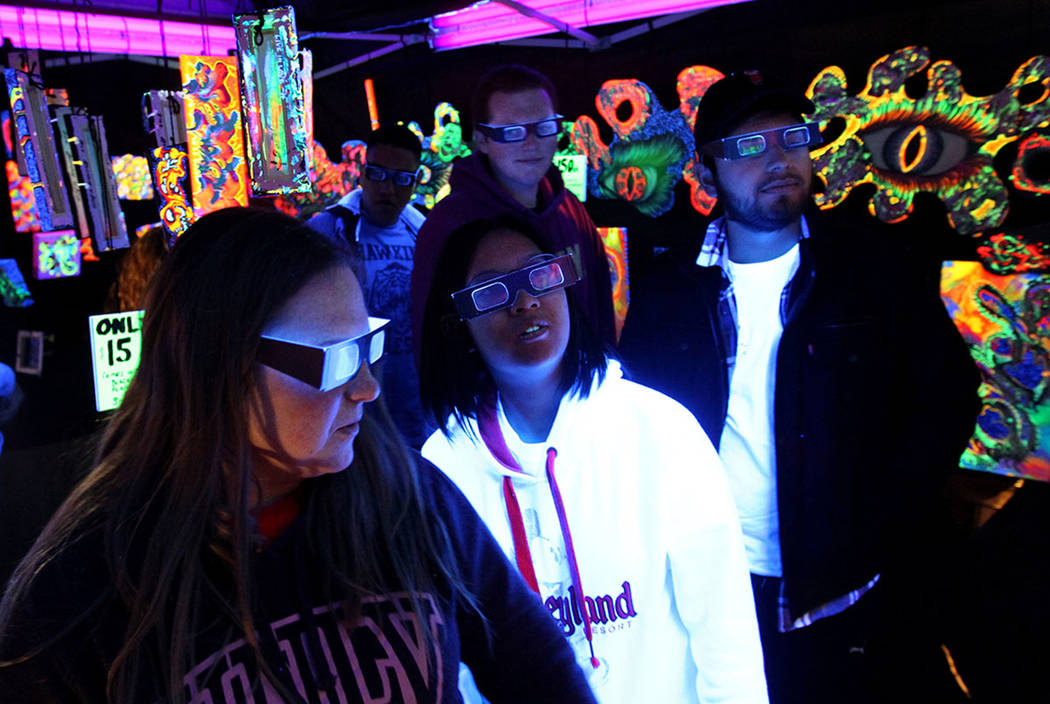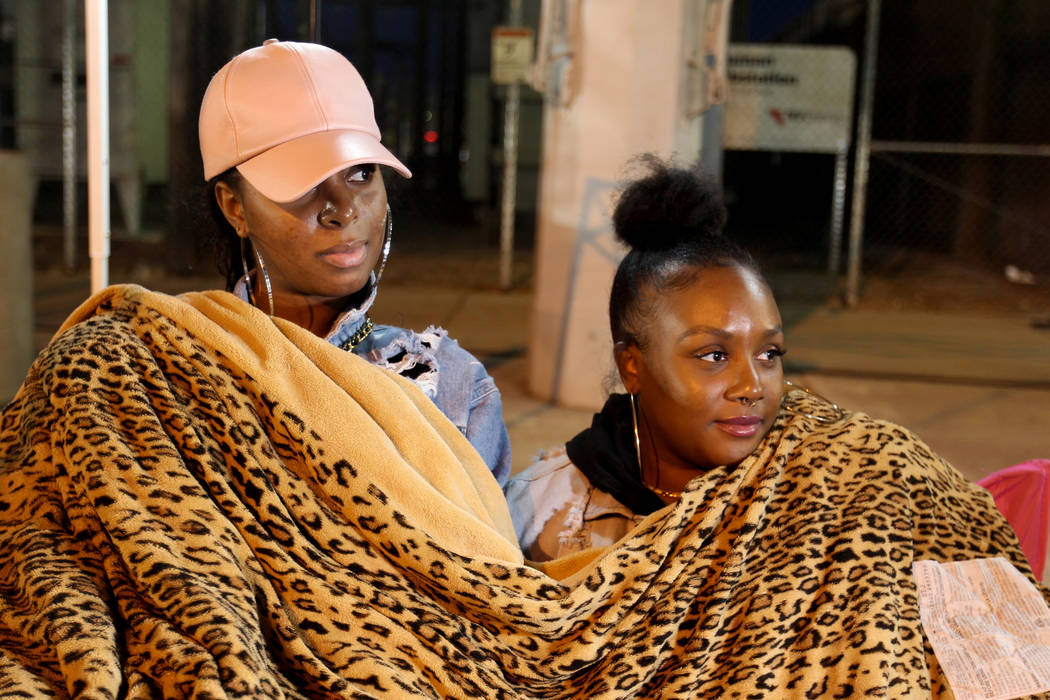 Visitors put on their thinking caps during the First Friday festival in downtown Las Vegas on Friday night.
The theme was "Think" and the event encouraged the community to ponder about some of the most pressing issues confronting America and the world.
The event's organizers want art to spark ideas and conversations.
"It's a place where people can gather and celebrate creativity in all its forms," said Corey Fagan of the First Friday Foundation.
The art, culture, food and music festival, which is free and open to the public, was celebrated among the galleries and studios in downtown's Arts District.
First Friday's festivities included kids building a marshmallow tower, a drum circle and graffiti artist Lucas Rome, aka Mr. MK Ultra.
The event, which takes place on the first Friday of most months, is run by the foundation, a 501(c)(3) nonprofit organization.