Former Cirque dancer turns setback into a new mission to help at-risk kids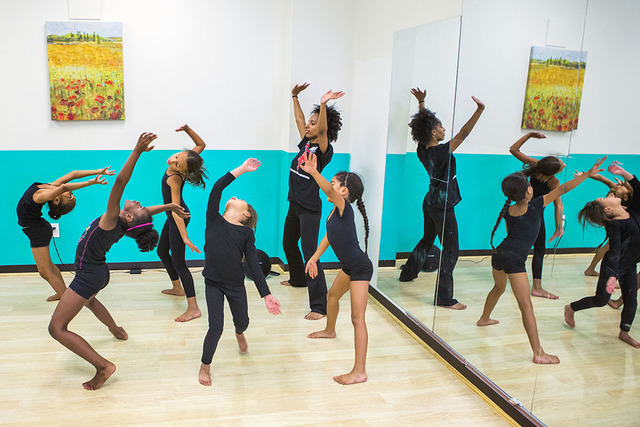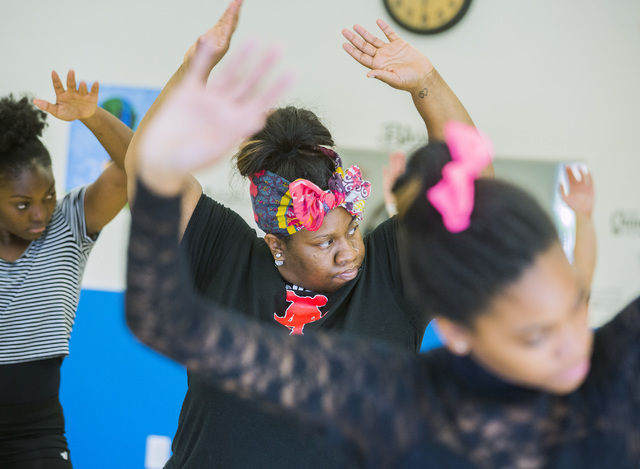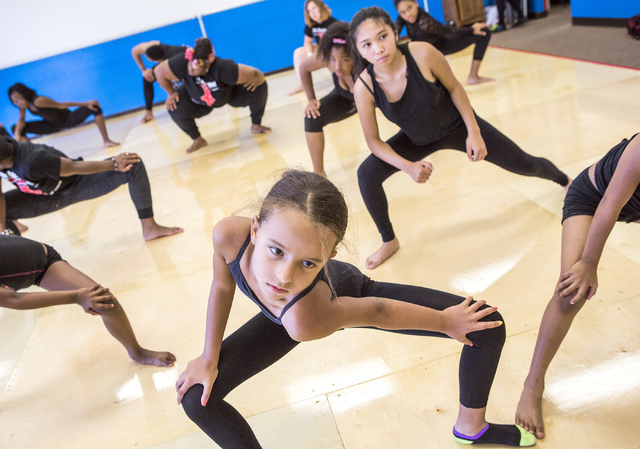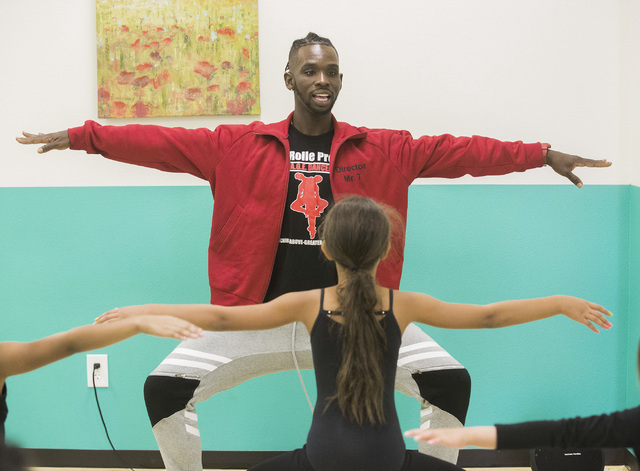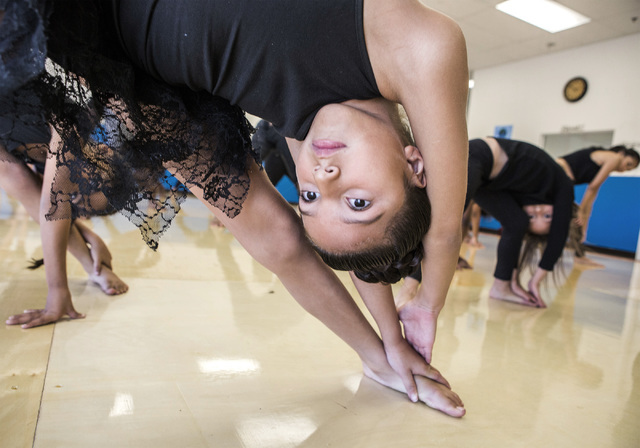 These are Tyrell Rolle's days of R.A.G.E.
Not rage, mind you.
If anything, Rolle radiates infectious joy as kids surround the lanky dancer, leaping to high-five his outstretched hand after they've demonstrated a routine they're rehearsing at his newly opened Studio 305 in a North Las Vegas shopping center.
When the day's activity draws to a close, Rolle directs his students, ages 7 to 18, to form a circle, then share "one positive thing" they experienced.
"I made a new friend," says one.
"To push myself and continue and don't give up," another says.
"I get to learn a lot," one young girl observes, "and love everybody and everything."
As for Rolle (better known as Mr. T to his students, who weren't even born when that other Mr. T starred in TV's "The A-Team"), he has his own positive thing to add: "to show each of you that you are very special."
But it's not time to go home yet.
Not before affirmations pairing even more positive statements with choreographed moves.
"I understand hard work pays off!" the group chants in unison, flexing their arm muscles to show their collective and individual strength.
"I have a passion for the arts!" they continue. "I will use dance as an exit!"
And, finally, they reach the true meaning of R.A.G.E. — "Reaching Above Greater Expectations."
Leading the afternoon's affirmations: 17-year-old Chancey Wilson, a senior at Sierra Vista High School, who gave birth to A'Lejen in December and returned to dancing two months after he was born.
"Everyone has their own thing," Wilson says. "Some people sing. I use dance. It's something I love to do. You can't give it up."
Especially not with a big brother like Rolle to encourage her — and remind her "she isn't a failure because she made a choice to become a mother at her age," he explains.
The daily R.A.G.E. classes feature instruction in various dance styles, from hip-hop to ballet, along with acrobatics and musical theater. (Students will perform at a free grand-opening celebration, at 6 p.m. Friday at the studio at 3251 W. Craig Road, No. 150; fall classes begin Aug. 29.)
The weekday sessions also include journaling time, allowing the participants to record their thoughts — and their teachers to "know what's going on."
Through the R.A.G.E. classes, Rolle says, he's helped drug dealers, teen prostitutes and other troubled kids find new purpose through dance.
But the program also has helped the former Cirque du Soleil dancer find a new purpose, a year after facing hip surgery that found him going "from two crutches to one crutch."
Before the injury, Rolle's dance career had taken him from "So You Think You Can Dance" to the Las Vegas production of "The Lion King" — he moved to Southern Nevada in 2009 — and on to Cirque's Beatles-themed "Love."
Rolle — who danced (and won awards) with the renowned Alvin Ailey American Dance Theater's Ailey II company — taught master classes with Cirque and launched his own Rolle Project to offer classes and performances.
And, a few weeks ago, Rolle opened his own Studio 305, its name a salute to his Miami hometown.
Whether fundraising by running a Fourth of July fireworks stand or pursuing corporate sponsors, Rolle is a self-described "overdoer" whose Rolle Project, and new studio, help him "fulfill my passion and art."
A cardboard box — containing 20 pairs of tap shoes, donated by the city of Las Vegas — represents one small step.
Studio 305's daily "Meet Up and Eat Up" collaboration with Three Square food bank serves breakfasts and lunches to those 18 and younger, bringing new visitors to the studio, according to Mardess Roberts, community outreach coordinator. (Hardly coincidentally, she's Rolle's mother, who came to town to help him recover from his hip surgery.)
The fact that Studio 305 is a few doors down from a state welfare office makes it easy for at-risk kids to find their way there for the Meet Up and Eat Up program.
"Hopefully, as they watch, they're begging their moms" to stay and participate, Roberts says, adding that she tells them, " 'Don't make money make you leave. We will work things out.' "
In addition to paying participants, Rolle says the summer program has about five or six scholarship students — their scholarships coming from his own pocket while awaiting corporate support.
In the small second studio — decorated with colorful paint handprints of the young dancers — Michia Eberhardt instructs them to "get happy" as they perform another run-through of a "Peter Pan"-inspired dance.
Eberhardt, who studies dance at the Ailey School (which is how she met Rolle) says the R.A.G.E. founder is very passionate about dance — and you can see it in everything he does, she notes. "He's always on your team."
The prospect of not being able to dance anymore, however, had Rolle very worried, he acknowledges. (In addition to a ligament that separated from his hipbone, he had arthritis and a cyst in his hip, which in turn impacted his back.)
"I never thought I would be in that spot," going from 12 shows a week, to have all that "stripped from me," Rolle says.
But being in Las Vegas meant he was in "a striving city," he adds, with "tons of opportunity."
In Studio 305's back hallway, Roberts feeds a bottle of baby formula to little A'Lejen, her first grandchild, while she watches R.A.G.E. students practice pirouettes and floor drops.
"It's all about giving these kids another way to express their emotions," she says, recalling a moment at a previous class when "the whole place was crying, including me. They definitely left their feelings on the dance floor."
And that's the point in a program Rolle created to "give these kids a chance."
Besides, "I can't turn back now," Rolle adds. "I got a five-year lease."
Read more from Carol Cling at reviewjournal.com. Contact her at ccling@reviewjournal.com and follow @CarolSCling on Twitter.