Heading to a Sphere show? Here's what NOT to do at the new venue
Updated October 12, 2023 - 9:49 am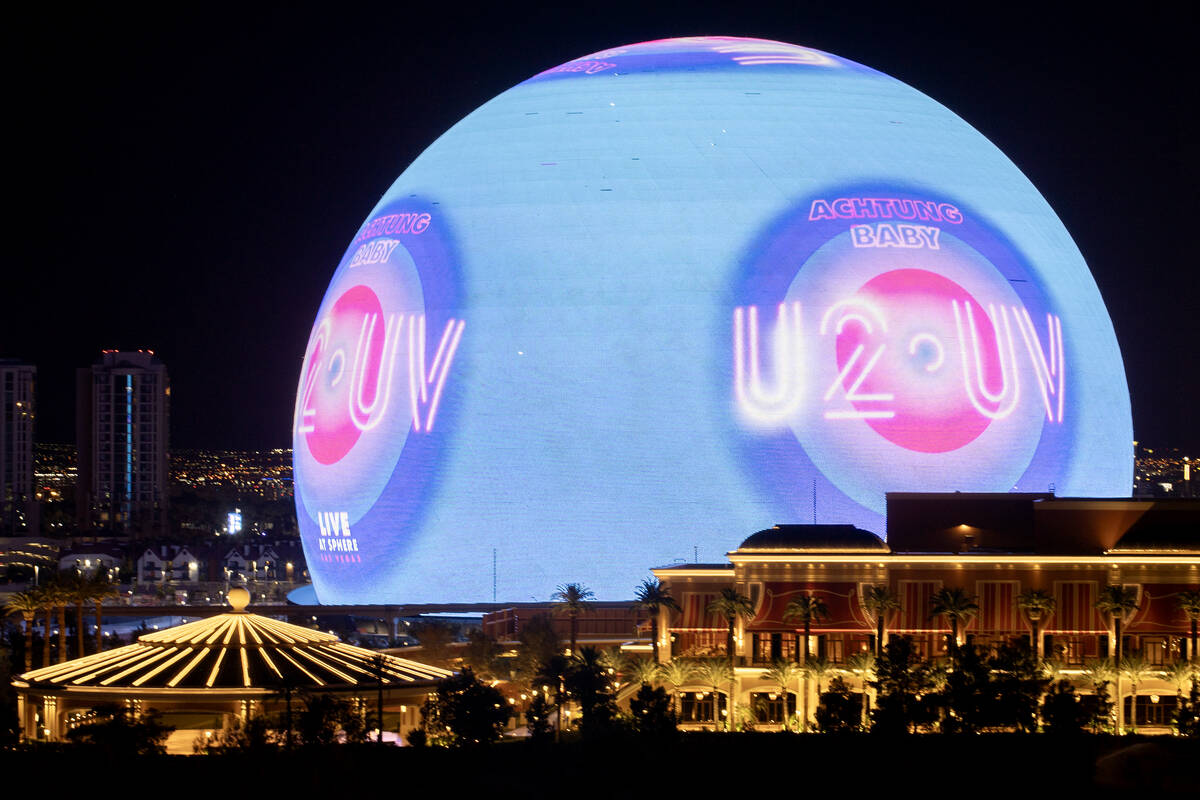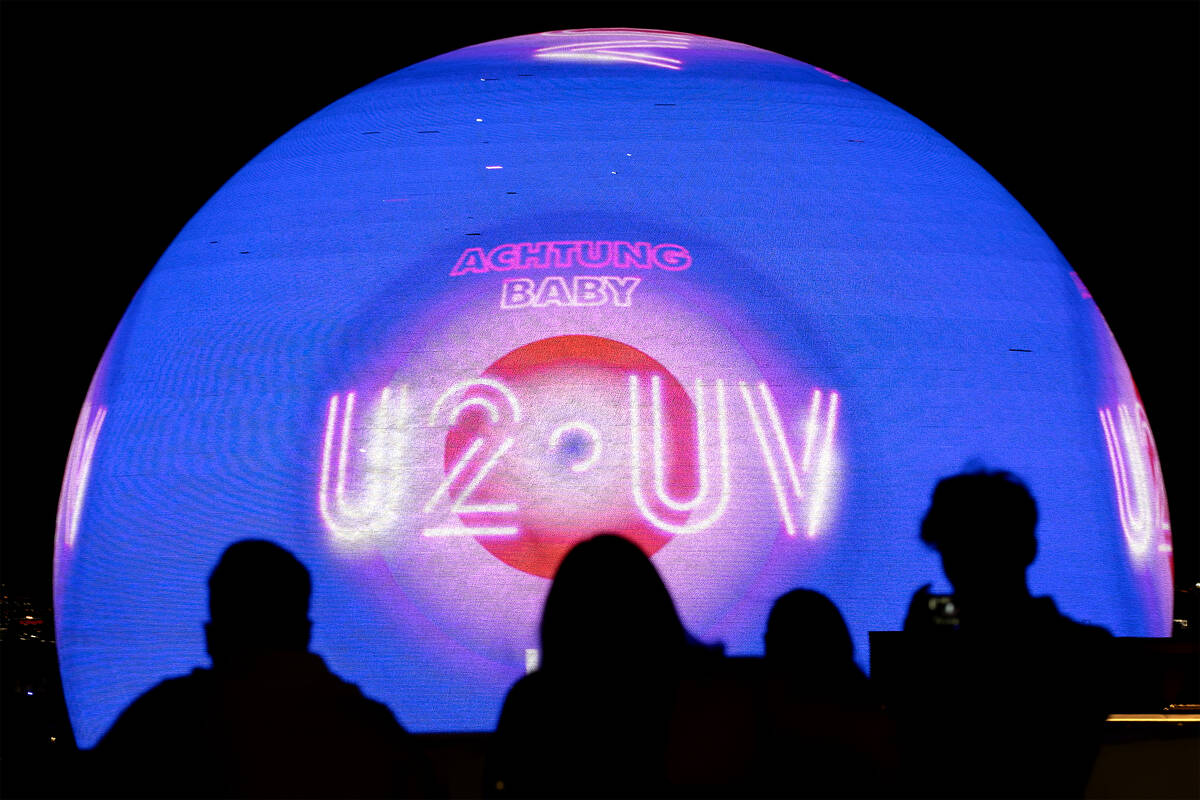 Whether it's "U2:UV Achtung Baby" or "Postcard From Earth," if you're planning to catch a show at the Sphere, you'll want to know the rules of the venue before going inside.
Here's some policies and planning advice to keep in mind before heading to the venue:
Don't: Bring a bag
Similar to Allegiant Stadium, the Sphere does not allow large bags and backpacks into the venue.
According to Sphere's website, clutches, purses, small fanny packs that are 6 inches by 6 inches by 2 inches or smaller, and diaper bags and medically-required bags are the only bags allowed into the venue.
Don't: Bring outside food or drinks
No food or drinks, even if they are sealed, are allowed inside the Sphere. Guests are allowed to bring clear, soft-plastic empty water bottles that can be filled at a water fountain inside the Sphere, the venue said. Empty glass bottles or aluminum cans are not allowed.
Food and drink options will be available for sale inside the venue, but details on what will be sold have not been released.
Don't: Leave the venue during your show
Once guests have entered the venue, you won't want to leave the building (and not just because you're enjoying the show).
All exits are final at the venue, and guests will not be allowed to re-enter once they have left the building, Sphere officials said.
Don't: Not have a parking plan
Sphere is selling parking tickets as of Oct. 5 on Ticketmaster for Lot S and valet parking near Westchester Drive and Manhattan Street.
Prices vary per day for Lot S parking, but range between $37.50 for weekday parking to as much as $100 for weekend parking.
Valet parking ranges from $72.50 on weekdays to $125 on weekends. Prices are subject to change at any time due to Ticketmaster's dynamic pricing that adjusts prices based on demand.
Sphere has nine other parking lots around the venue, but tickets for those lots are not currently being sold, according to Ticketmaster.
Don't: Arrive to the venue last-minute
Like many other large venues, guests will have to go through security before entering. Sphere asks guests to "plan ahead and allow yourself enough time to pass through security."
Don't: Bring a weapon, sign, camera or noise-maker
Your handwritten poster professing your love for Bono will have to stay home.
Though Sphere said prohibited items may vary depending on an event, Sphere states on its website that generally prohibited items are:
— Guns and knives
— Selfie sticks
— Recording devices and cameras
— Signs, banners and flags
— Laser pens
— Hoverboards and skateboards
— Cowbells and airhorns
Electronic cigarettes and other smoking devices are also prohibited. Guests caught smoking inside the venue will be ejected.
Other items not included in this list that Sphere "(deems) inappropriate or offensive" will also not be allowed inside the venue.
Don't: Be rude
Guests who are not respectful to other guests, block the view of other guests or access to aisles, disturb performers, fight, throw objects, make "obscene gestures" or who refuse to follow instructions from Sphere staff may be ejected from the venue, Sphere said. Guests who break the law may also be arrested.
Sphere states on its website that artists may ask guests during certain points in their show to stand in front of their seats during a performance, but guests must "continue to be respectful of others around them and avoid blocking the view of other guests."
Guests may also be ejected for sitting in a seat where they do not have a ticket. Guests must show their tickets to Sphere staffers upon request.
Contact Taylor Lane at tlane@reviewjournal.com.