Historic Huntridge Theater shares new renderings — PHOTOS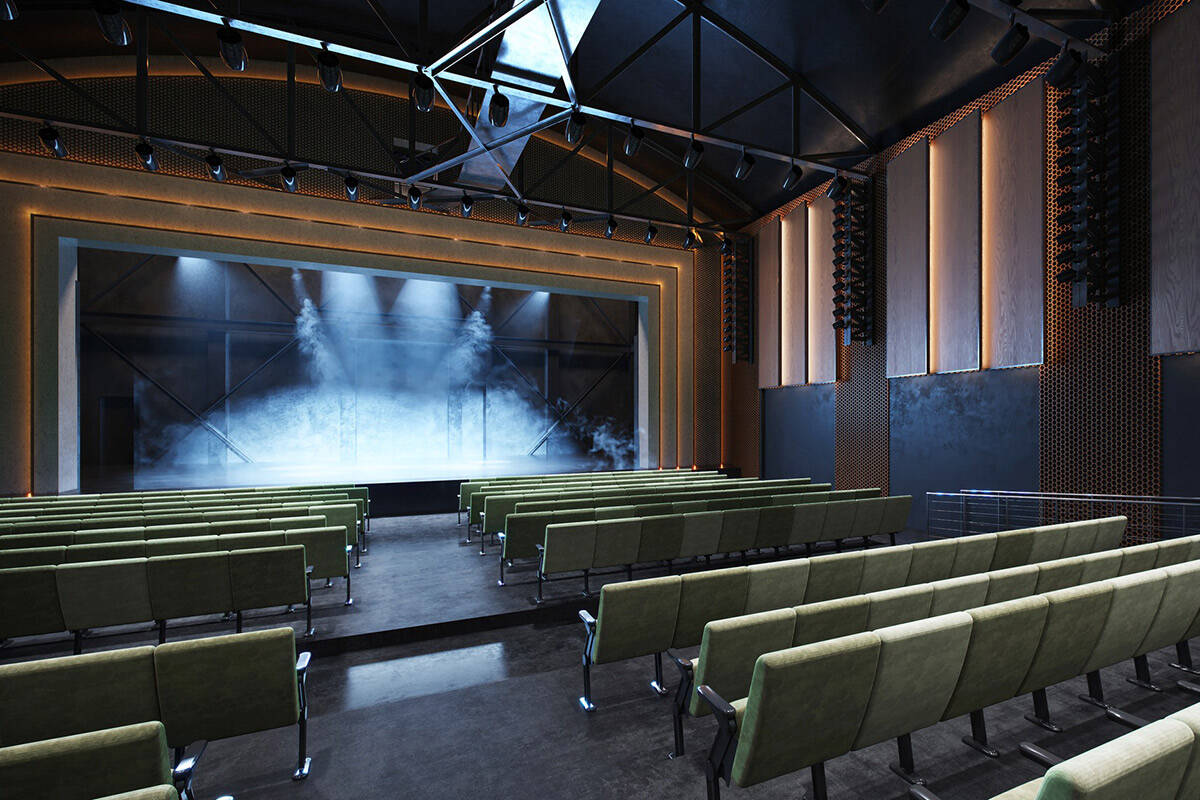 The historic Huntridge Theater released new renderings of its theater and cabaret space Tuesday amid its ongoing renovations.
The nearly 80-year-old theater, at East Charleston Boulevard and Maryland Parkway, was purchased by developer J Dapper in March 2021 for $4 million, and announced last year that renovations on the theater would begin this month.
In April, the theater lit its historic marquee for the first time in two decades.
Dapper told the Review-Journal in July 2022 that the theater was in "pretty bad shape" and was in the process of being cleaned and patched up to prevent trespassing. He said the theater's redevelopment would cost between $18 and $22 million.
The theater closed in 2004 when its previous owners planned to do renovations that were not completed because of rising construction costs. The facility passed through several hands in the late 2000s and early 2010s before being purchased by Dapper.
Dapper told the Review-Journal last year that he expects the construction to take a year.
Contact Taylor Lane at tlane@reviewjournal.com.