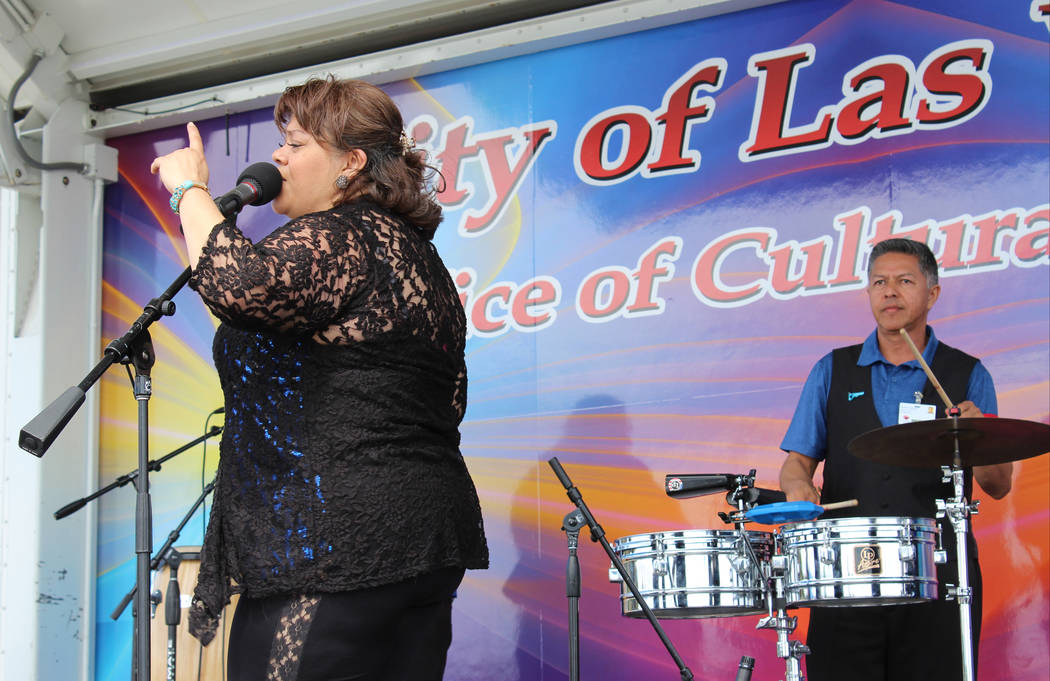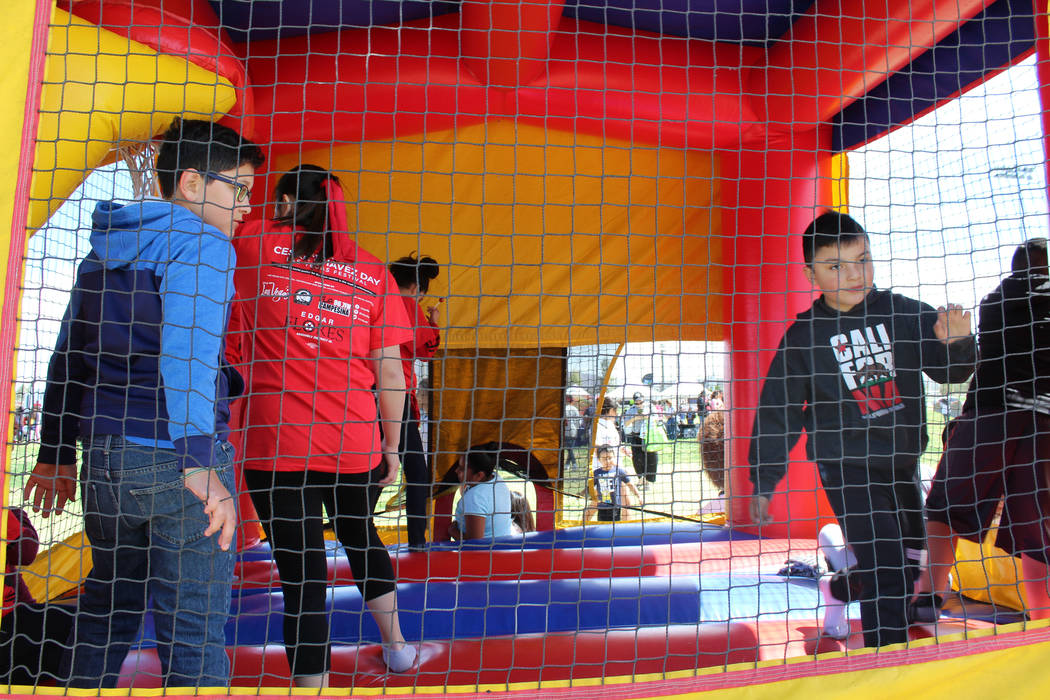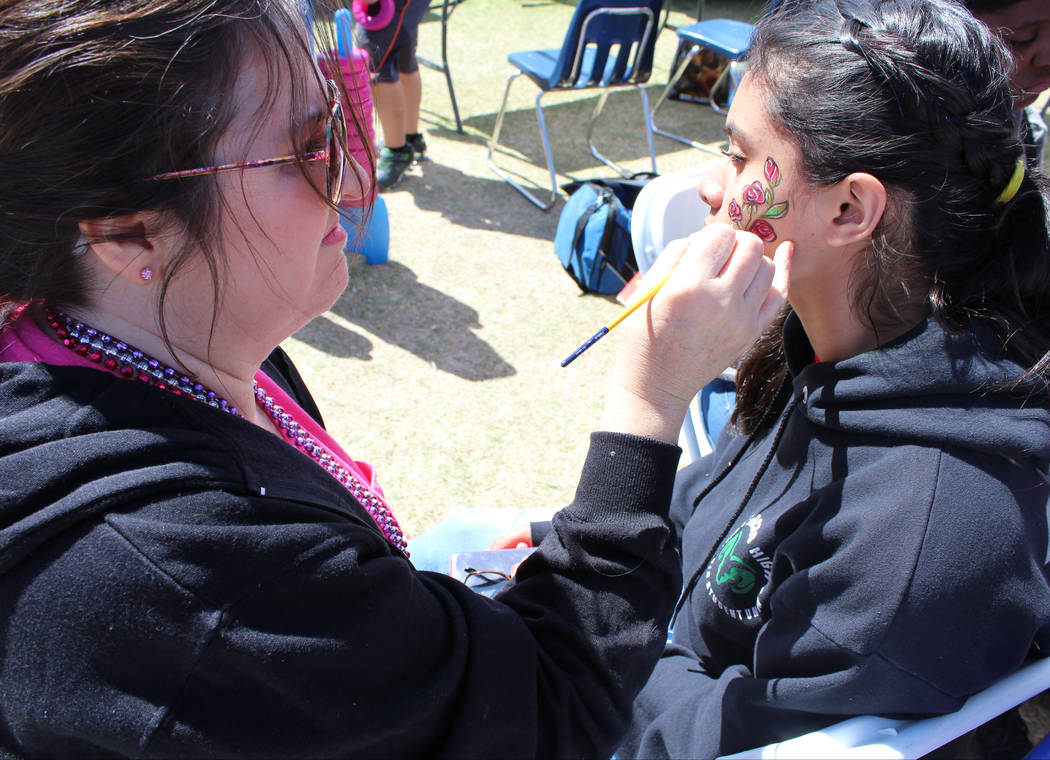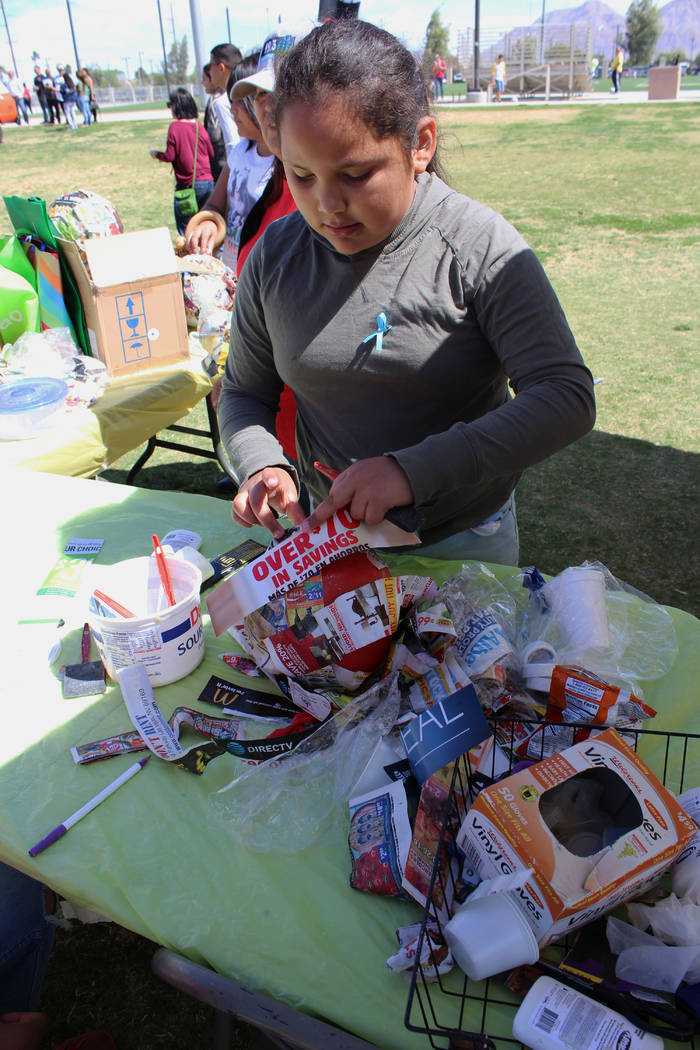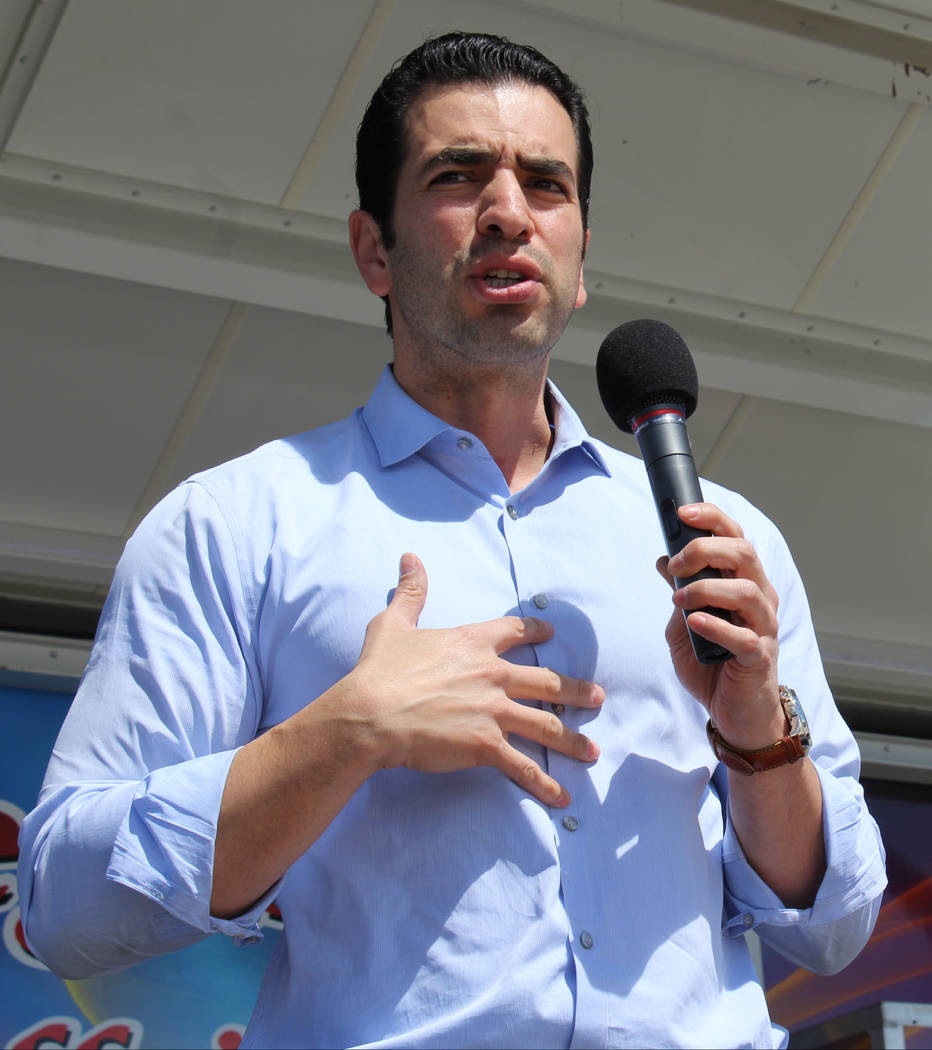 Despite gusty winds Saturday morning, hundreds flocked to Reese Freedom Park to celebrate the legacy of Cesar Chavez, a Latino civil rights leader who worked to ensure farm workers were provided fair pay, water breaks and protection from harmful pesticides in the early 1960s.
Selena Torres founded the festival when she was 18 and studying Spanish at the College of Southern Nevada. She graduated from UNR in May with a degree in English literature and has directed the festival for four years.
"We realized that in our education system we don't celebrate the life and legacy of Latinos here in our community," said Torres, now 21. "The Cesar Chavez Day Festival was created because we realized there needed to exist a space … where we could celebrate the Chicano community; the idea of being Latino here in the United States."
Volunteers wore red shirts with an illustration of a black, clenched fist on the front. Victor Gamiz, a 27-year-old Cesar Chavez Festival committee member, said the fist is borrowed from the Black Panther movement and represents solidarity.
"It represents resistance against any injustices," Gamiz said. "A lot of Cesar Chavez's ideals came from Martin Luther King, of nonviolence, of Mahatma Ghandi and Robert Kennedy."
Gamiz said celebrating a civil rights movement the Hispanic Community can relate to is important to those ideals.
"We live in pretty interesting political times right now," Gamiz said. "We want to reach the youth more than anything. We want the youth to be civically engaged and encourage the next generation of leaders to also be engaged in their community."
Mireya Castro, 25, said she brought her four daughters to the festival so they could experience their culture. Before they went to the Cesar Chavez Day Las Vegas festival she explained to them the importance of celebrating the civil rights activist.
Castro's daughters, 1, 3, 5 and 6 years old, danced around her, sporting brown, curly pony tails and matching pink shoes.
"I told them Cesar Chavez fought for our rights for our migrant workers, and my grandma was one," said Castro, whose grandmother worked picking lettuce on farms in Arizona.
The youth dance group Mexico Vivo twirled in front of the stage in poodle skirts and high ponytails, dancing against a backdrop of classic cars and trucks to music from the 1950s. An 18-year-old singer who graduated from Las Vegas Academy belted out love songs in Spanish, his steady voice cutting through the gusty winds.
Event patron Jaime Garcia, 50, said the event served an important function but should have also celebrated Dolores Huerta, who was instrumental to Cesar Chavez's movement and fought many of the movement's legal battles.
"The intent of the initial movement was to unite people, to let them know they weren't the only single person or single community dealing with an unfair justice system and an unfair working environment," Garcia said.
"In uniting them, (Chavez and Huerta) were able to create a movement and improve the lives of everybody who did what campesinos did."
Torres said her return from Reno after graduation was a reflection of her favorite Cesar Chavez quote: "The end of all education should surely be service to others."
"It's this idea that when we're done, we have to go back to our roots, because that's where we came from," Torres said. "By the time Cesar Chavez started this movement, he wasn't a farm worker anymore. He went back to the fields."
Contact Kimber Laux at klaux@reviewjournal.com. Follow @lauxkimber on Twitter.
ELECTED OFFICIALS REFLECT ON CESAR CHAVEZ
U.S. Rep. Ruben Kihuen, D-Nev., and North Las Vegas City Councilman Issac Barron attended Saturday's Cesar Chavez Day festival and spoke to the crowd about becoming politicians as Latinos.
Barron, who teaches at Rancho High School and has a United Farm Workers flag signed by Dolores Huerta hanging in his classroom, said his father came to the U.S. in the 1940s as a fieldworker.
Kihuen, a Rancho alumnus, said he was 8 years old when his family moved to the U.S. from Mexico. His father was also a field laborer who sought a better life for his family.
"My family came to this country because we knew that in America, we could get an opportunity to succeed if we worked hard, if we sacrificed, if we played by the rules and stayed out of trouble."
His parents did all those things, he said, and he became the first undocumented immigrant to serve in the U.S. House of Representatives.
"Every single one of you who is out here today is fighting to continue that legacy of Cesar Chavez, that if you work hard and you sacrifice, anything is possible in America."