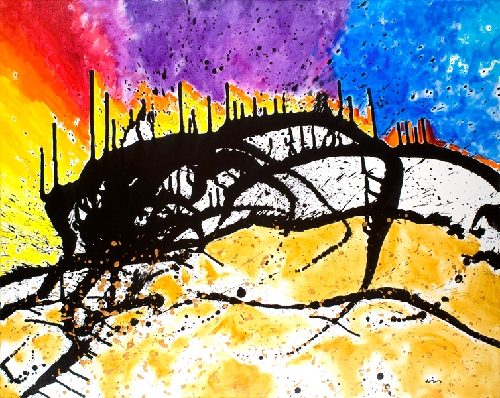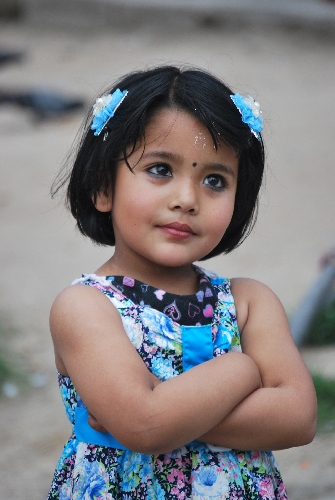 Family fun
PRESERVE SHOWCASES
INSECTS, ARCHITECTURE
Come one, come all, and witness (if you dare) the Devil with Two Heads! See glow-in-the-dark scorpions! Inhale the noxious stench of the Giant Vinagaroon – and live to tell the tale!
These and other freakish marvels of the insect world populate "Dr. Entomo's Palace of Exotic Wonders," a sideshow-style exhibit – at the Springs Preserve through Jan. 13 – exploring the myths, mysteries and truth surrounding some of nature's most curious creatures. Among the live insects on display: the Madagascan Hissing Cockroach, Zebra Tarantula, Emperor Scorpion, Darkling Beetle, Giant Sonoran Centipede and Goliath Bird-Eating Tarantula.
And if you'd prefer to focus on inanimate objects, the Springs Preserve also has you covered – with "Stillman: Architecture as Art." Photographs by Stillman and Marilyn Clark, on display through Jan. 21, feature 25 years of Las Vegas architecture, including images documenting the construction of architect Frank Gehry's Lou Ruvo Brain Center in downtown Las Vegas.
Both exhibits are included with paid general admission to the Springs Preserve, 333 S. Valley View Blvd. For Nevada residents, general admission is $9.95 for adults, $8.95 for students, seniors, teachers and military and $4.95 for children 5-17; kids 4 and under are free. (General admission for nonresidents is $10.95 to $18.95.)
The Springs Preserve is open from 10 a.m. to 4 p.m. daily, including New Year's Day. For more information, call 822-7700 or go online to www.springspreserve.org.
Art
COLORFUL CANVASES
STAR AT NEW GALLERY
It's transition time at A. Stein Arts, a new pop-up gallery devoted to the work of artist Anne Stein located inside the Arts Factory.
The gallery's December show, "Dynamic Contemplation," features such color-drenched canvases as "Manifestation: Desertscape," which was featured in the "Beauty in the Abstract" show held at Chamizal National Memorial in El Paso, Texas – the first abstract art show held in a National Parks System gallery.
"Dynamic Contemplation" continues through Wednesday at A. Stein Arts, in Suite 215 at the Arts Factory, 107 E. Charleston Blvd. Gallery hours are by appointment only.
That is, until Thursday, when the gallery previews "Art of the 21st Century" from 7 to 8 p.m., with an art talk at 7 p.m.
"Art of the 21st Century," which will be on display through Jan. 30, will feature "Manifestation: The Three Fates" and "Manifestation: The Four Seasons" – the latter a four-painting series incorporating exuberant expressions of form and color first explored by the New York School in the 1940s and '50s.
Appointments to view the exhibits may be arranged by emailing Stein at asteinarts@gmail.com or contacting her online at asteinarts.com.
Photography
FACES OF INDIA, NEPAL
SHINE IN MUSEUM EXHIBIT
Young and old, rich and poor, rural and urban – they're all represented in "Namaste: Faces of India and Nepal," which winds down an 11-week run at the Southern Nevada Museum of Fine Art in Neonopolis.
Photographer Lamar Marchese's visual essay showcases 46 large-format digital portraits, chosen from more than 2,200 photographs, that reflect the diversity of those living in India and Nepal.
The exhibit closes Jan. 5 at the museum, which is located on the second level of Neonopolis, 450 Fremont St.
Hours are from noon to 5 p.m. Wednesday through Saturday; admission is $3. (Children under 12 are free.) For more information, call 382-2926 or visit www.snmfa.com.
Art
SOCIAL JUSTICE INSPIRES
JURIED GALLERY EXHIBIT
Not all artworks boast overt messages.
But those featured in Left of Center Art Gallery's "Looking the Other Way" – which opens a two-month run Wednesday – make no attempt to hide the message in the medium.
Presented in collaboration with the Unitarian Universalist Congregation of Las Vegas, the juried exhibit spotlights works by local artists that address a variety of themes, from tolerance and multicultural understanding to hunger and homelessness.
Depictions of regional history – from the Depression to the civil-rights and nuclear-testing eras – also figure in the exhibit.
Starting Wednesday, "Looking the Other Way" will be open from noon to 5 p.m. Tuesdays through Fridays and 10 a.m. to 3 p.m. Saturdays through March 2 at Left of Center Art Gallery and Studio, 2207 W. Gowan Road, North Las Vegas. For more information, call 647-7378 or go online to www.leftofcenterart.org.
– By CAROL CLING