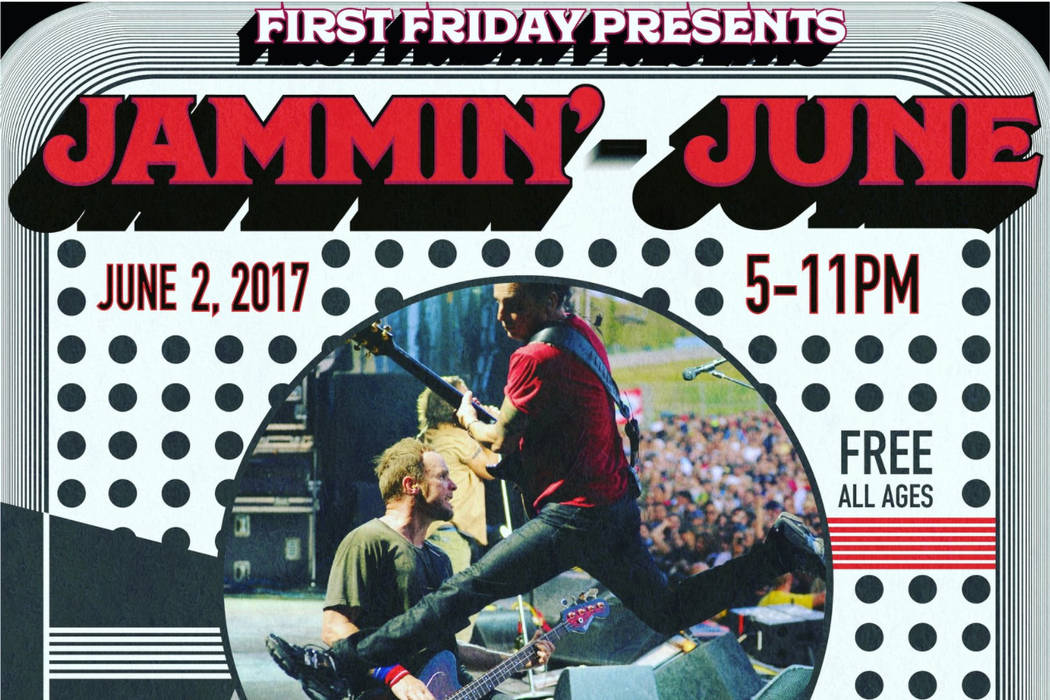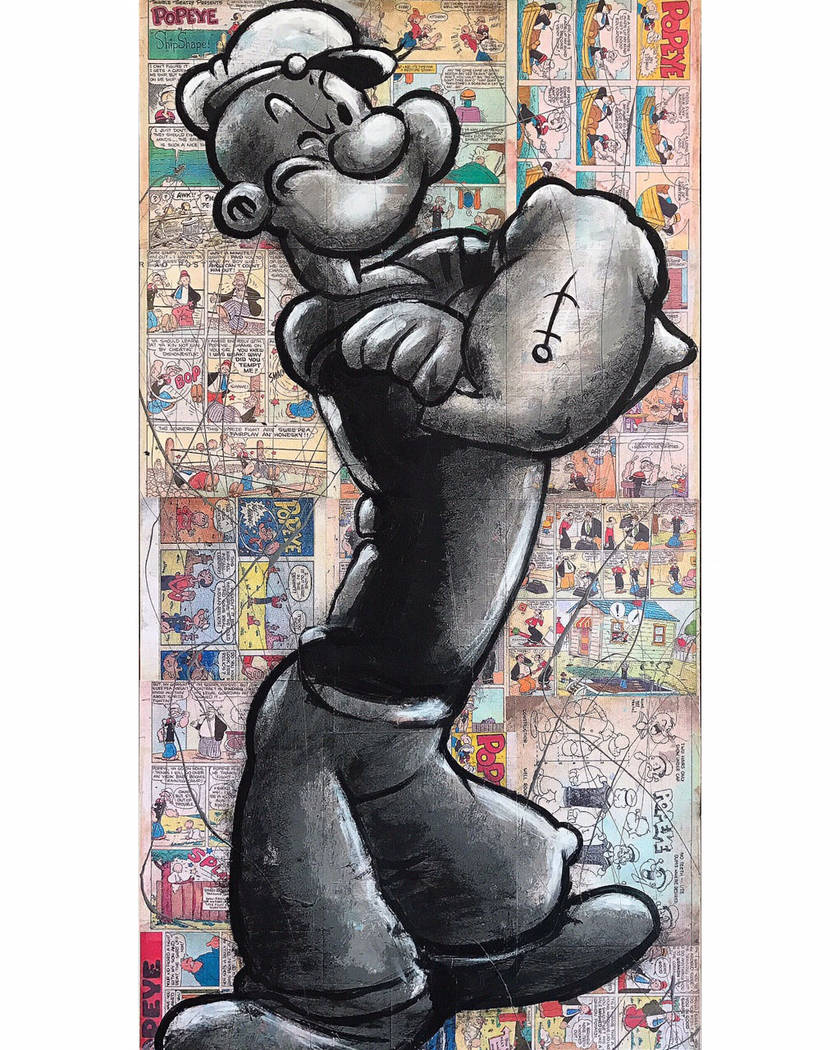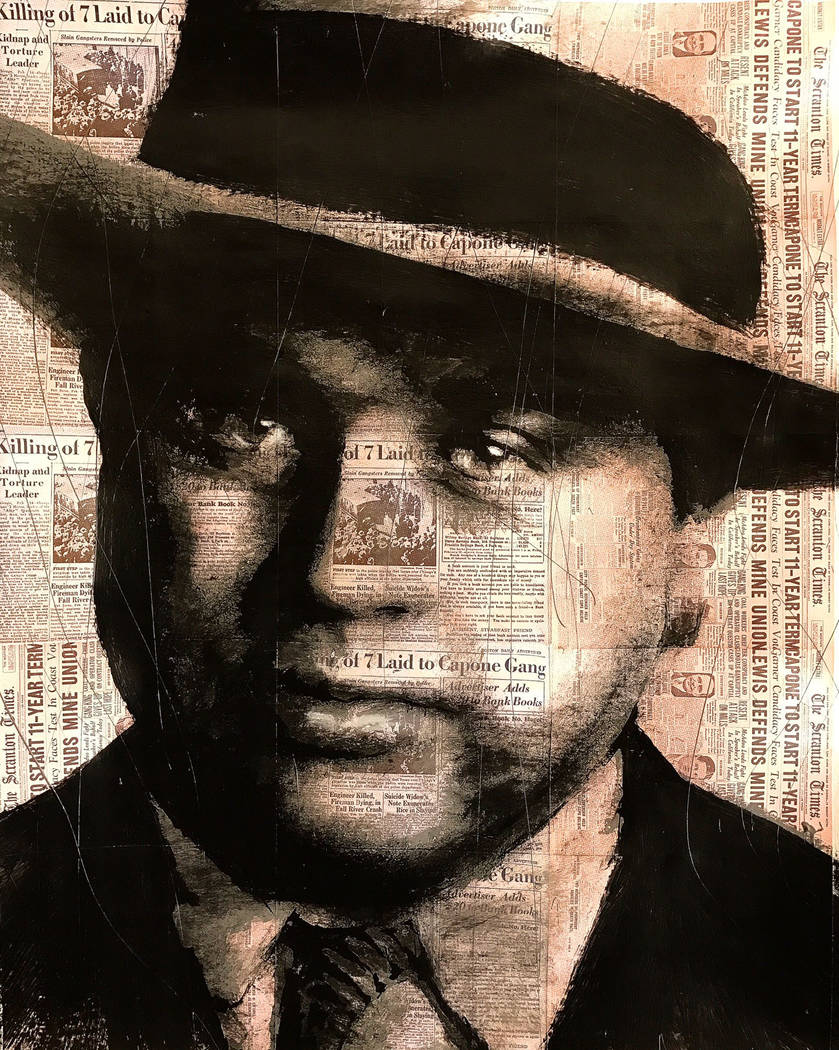 We're jammin'. At least during First Friday's "Jammin' June."
A battle of the bands launches during the downtown Arts District's monthly cultural happening, with local musicians competing in a monthly "Rock & Review" contest on the main stage, sponsored by the Review-Journal.
From June through September, local bands will vie for a spot in October's finals, with the winners going head to head to determine top honors.
In First Friday's featured artist spotlight: Mel Balatbat of Ikonic Arts. A self-taught artist specializing in mixed media, Balatbat builds hardboard canvases from Masonite panels, using sheet music, comic strips and map pages as backgrounds for his pop-culture portraits.
The updated poster for June's #FirstFriday (June 3rd), #JamminJune! pic.twitter.com/dmnAIScnji

— First Friday LV (@FirstFridayLV) May 25, 2017
First Friday ArtWalk booths showcase work by emerging Las Vegas artists; the Art Style section features emerging and established artists and artisans, along with interactive painting for First Friday attendees who want to explore their own creativity.
Also on Friday's "Jammin' June" schedule:
• 3-D virtual reality rides
• Paint by numbers
• Kids Zone in Boulder Plaza, featuring fun with dough and recipes for kids, Legos and more
• Dance DepARTment, on Coolidge Avenue between First and Main streets
• Drum circle
• Health checks
• Teach for America, hosting a tent for educators and sharing information for attendees
• Sin City Roller Girls in the welcome tent
• Food trucks and artisan food vendors, plus tequila tasting lounge
• Antiques and other attractions at the southern end of the Arts District, with streets blocked between California and Colorado avenues, Casino Center Boulevard and Antique Alley (one block east of Main)
For more details on First Friday, which runs from 5 to 11 p.m., visit www.firstfridaylasvegas.com, www.facebook.com/firstfridaylasvegas or @FirstFridayLV on Twitter.