Ladysmith Black Mambazo brings music, harmony to Las Vegas
February 1, 2018 - 3:17 pm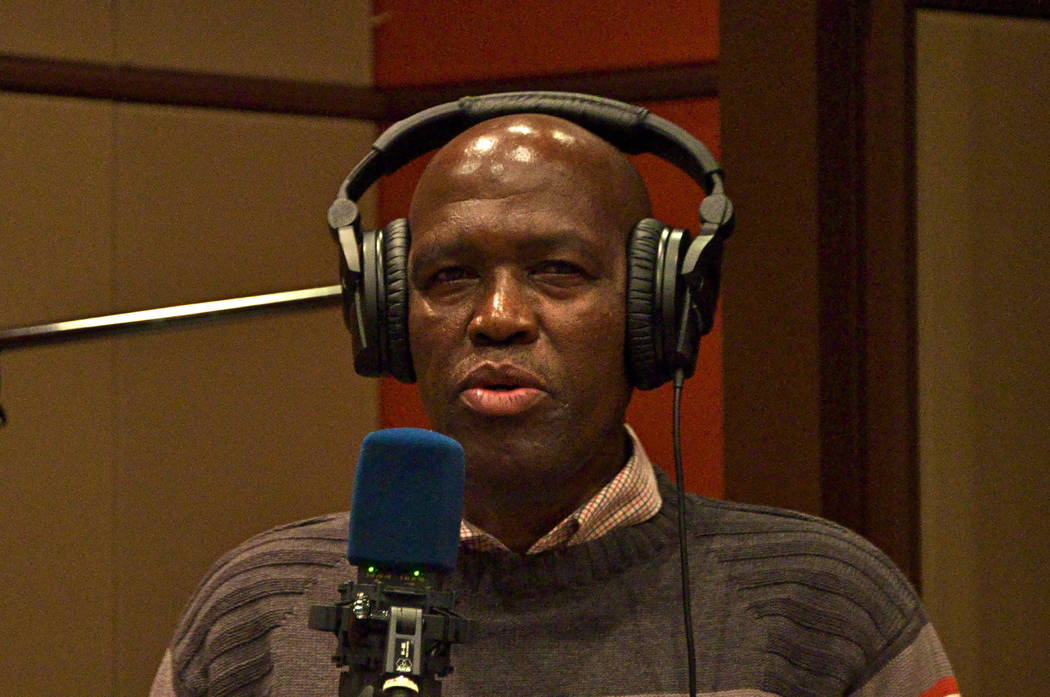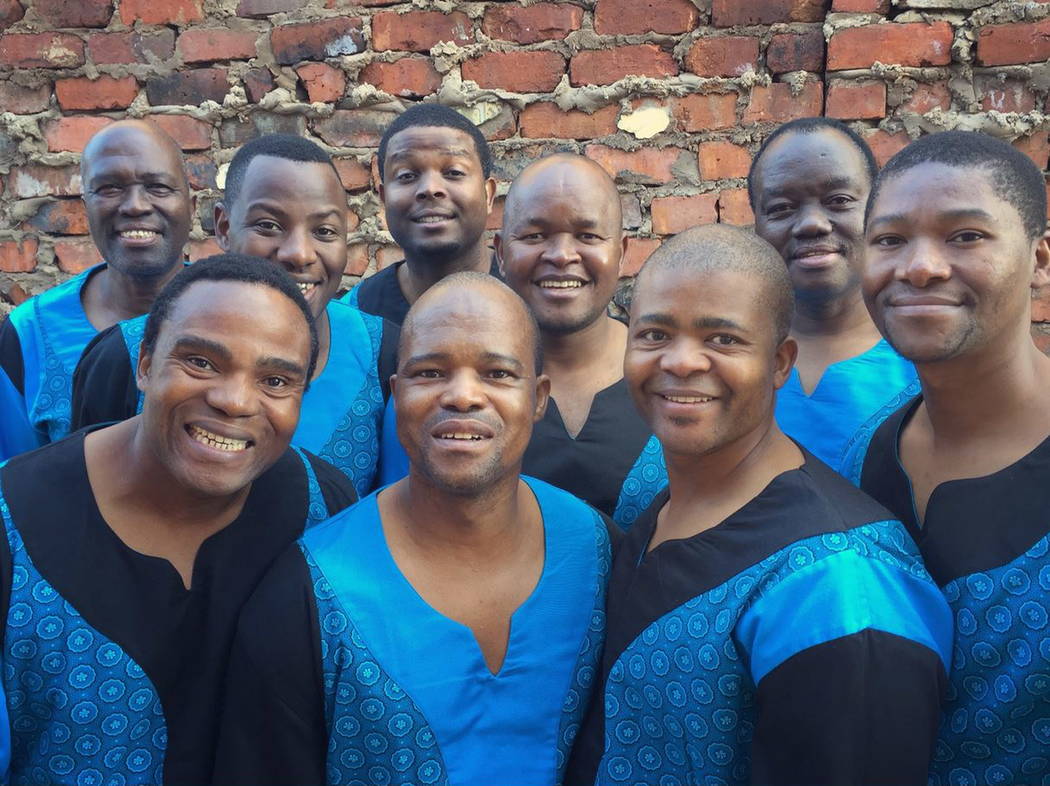 When Albert Mazibuko was a little boy, herding cows in his native South Africa, he would sometimes look up into the sky "and wish, some day, I would be there. My heart was always taking me some places I've never known."
After almost 50 years with Ladysmith Black Mambazo, he knows them.
Last weekend, the group's members won a fifth Grammy Award for best world music album for "Shaka Zulu Revisited: 30th Anniversary Celebration." (Their "Songs of Peace & Love For Kids & Parents Around the World" also was nominated for best children's album, but lost to Lisa Loeb's "Feel What U Feel.")
This weekend, the a cappella group returns to Las Vegas to perform an outdoor concert at Lorenzi Park's Sammy Davis Jr. Festival Plaza.
The Vegas visit is the finale on the western leg of the group's North American tour, which concludes April 9 at Dollywood in Pigeon Forge, Tennessee.
The Dollywood gig seems entirely appropriate, considering that Dolly Parton is one of the many American singers they've performed alongside — a starry lineup ranging from Stevie Wonder to Emmylou Harris, Josh Groban to Melissa Etheridge.
And, of course, Paul Simon, who incorporated Ladysmith Black Mambazo's rich harmonies into his Grammy-winning 1986 album "Graceland." The following year, Simon produced the choir's own Grammy-winning first worldwide release, "Shaka Zulu."
"Shaka Zulu Revisited" features 30-years-later versions of that breakthrough, reflecting the changing of the guard within the group. Founder Joseph Shabalala retired in 2014, transferring the group's leadership role to his four sons.
For Mazibuko, who joined Ladysmith Black Mambazo in 1969, "the group itself has been getting stronger" over time, he says, likening it to wine that "gets more tasty" with age.
But he had a taste for it even as a 9-year-old boy, when he met Joseph Shabalala and vowed that "when I grow up, I was going to join Joseph's" group. (In the interim, Mazibuko formed his own group — despite scolding from his uncle that he was "too precocious.")
The Ladysmith Black Mambazo "sound invented by Joseph, the harmonies that he taught us, this is the music from the blood to the blood," Mazibuko explains.
Along with the music, "the message" plays a major role in powering Ladysmith Black Mambazo's music, he adds. "Love, peace and harmony."
That message grew out of political turmoil in Ladysmith Black Mambazo's South African homeland, where Joseph Shabalala "said, 'when someone asks you to kill and hate, don't agree,' " Mazibuko recalls. " 'They are your brothers and sisters.' I always think about that message."
When the group's positive message "was played on the radio for the first time," he says, "South Africa stood still."
Even now, "it does apply," Mazibuko says. "The world needs peace."
He cites the song "Different Colors Mean Nothing to Me" — on the group's Grammy-nominated children's album — as a personal favorite.
"I love performing this song," Mazibuko notes. "It speaks of unity, (that) we are the same."
The music and the message
South Africa's Ladysmith Black Mambazo has been spreading its message of harmony — in music and in life — since farmboy-turned-factory worker Joseph Shabalala formed the group in the early 1960s.
About the name: Shabalala took the name "Ladysmith" from his hometown in the province of KwaZulu Natal, halfway between the city of Durban (where group members live today) and Johannesburg. "Black" refers to oxen, the strongest of farm animals, and honors Shabalala's early life on his family farm. "Mambazo" is the Zulu word for an ax, a symbol of the group's vocal strength, clearing a path for its music and eventual success.
About the music: A 1970 radio broadcast led to the group's record contract; it has recorded more than 60 albums since then. The group's music borrows heavily from the traditional music isicathamiya (pronounced is-cot-a-ME-ya), which developed in South Africa's mines, where black workers were transported by rail, far from their homes and families. Poorly housed and paid worse, mine workers would entertain themselves after their six-day work weeks by singing; when they returned to their homelands, this musical tradition returned with them.
About the message: The recent Grammy-nominated children's album "Songs of Peace & Love for Kids & Parents Around the World" includes a variety of songs "with a positive message," according to Ladysmith Black Mambazo member Albert Mazibuko. (The songs range from "Sit Down and Make Peace" and "Peace Be With You" to "Old McDonald" — the latter in Zulu.)
"We know firsthand how hard it is to raise children in a world of conflict," Mazibuko says, "in a world where kids need positive role models and words of encouragement."
In the album's introduction, "We are Ladysmith Black Mambazo from South Africa," one of the members says. "We sing songs about peace, about love and about people helping each other." Introducing the song "Different Colors Mean Nothing to Me," a group member tells listeners, "the world is filled with people with different skin colors and language. It is what makes the world a beautiful place."
Preview
■ Who: Ladysmith Black Mambazo
■ When: 7:30 p.m. Saturday
■ Where: Sammy Davis Jr. Festival Plaza, 720 Twin Lakes Drive
■ Tickets: $30 (artslasvegas.org)
Contact Carol Cling at ccling@reviewjournal.com or 702-383-0272. Follow @CarolSCling on Twitter.