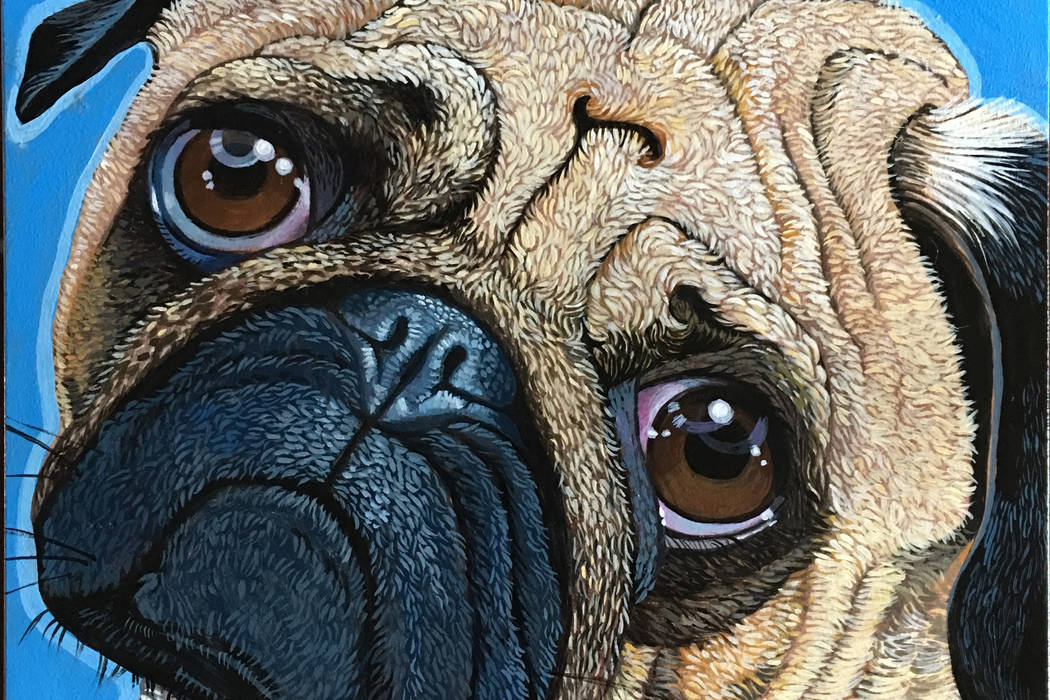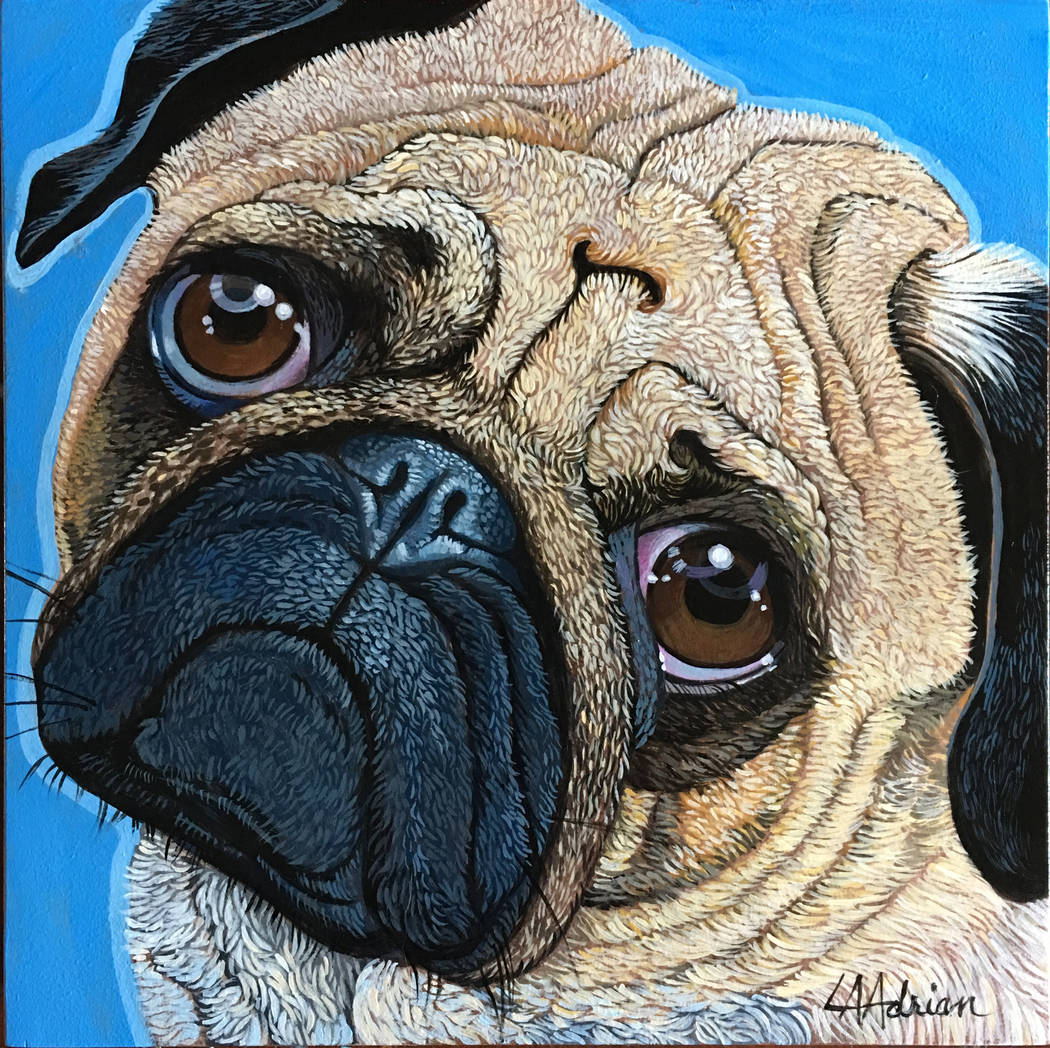 Wonderland Gallery
Animal paintings by Lynne Adamson Adrian, wood sculpted hearts by Mel Johnson and paintings by Kat Tatz are on display through August. Arts Factory, 107 E. Charleston Blvd., Suite 115.wonderlandgallery.com
J.K. Russ
Collage works incorporating photographs of community members are part of J.K. Russ' "Desert Flower Power Landscape" exhibit. Rotunda Gallery at Clark County Government Center, 500 Grand Central Parkway. facebook.com/jo.russ
Jim Atha
Shapes, patterns and colors of nature are on display in Jim Atha's abstract photography exhibit "Wet Is Wild: Water Stories." Spring Valley Library, 4280 S. Jones Blvd. lvccld.org
'Fading Shadows'
Black-and-white portrait drawings examining light and personality by David Veliz. Enterprise Library, 25 E. Shelbourne Ave. lvccld.org
Andrew Schoultz
The Marjorie Barrick Musuem of Art hosts "In Process: Every Movement Counts," a museumwide installation with murals by Los Angeles-based artist Andrew Schoultz. UNLV, 4505 S. Maryland Parkway. unlv.edu/barrickmuseum
Sculpture exhibit
Artists used cardboard materials to create detailed sculptures on display in "Outside the Box II." Grand Gallery at Las Vegas City Hall, 495 S. Main St. artslasvegas.org
'Vibrance'
Sign designer and artist Brian Henry uses everyday lighting elements in his new series of light-art explorations. Windows on First at Las Vegas City Hall, 495 S. Main St., located along First Street.
'Les Folies Bergere'
The Las Vegas News Bureau and Nevada State Museum, Las Vegas exhibition of the long-running Tropicana show features rare photographs and costumes. West Charleston Library Gallery, 6301 W. Charleston Blvd.
'Finding Fremont'
Expedition maps, modern color photographs, an archaeological discovery of mountain howitzer carriage parts and the mountain howitzer believed to be explorer John Fremont's lost cannon are among the objects on display in the exhibit "Finding Fremont: Pathfinder of the West." Nevada State Museum, 309 S. Valley View Blvd., next to the Springs Preserve. nvculture.org/nevadastatemuseumlasvegas
To submit gallery listings, email mrhynes@reviewjournal.com.