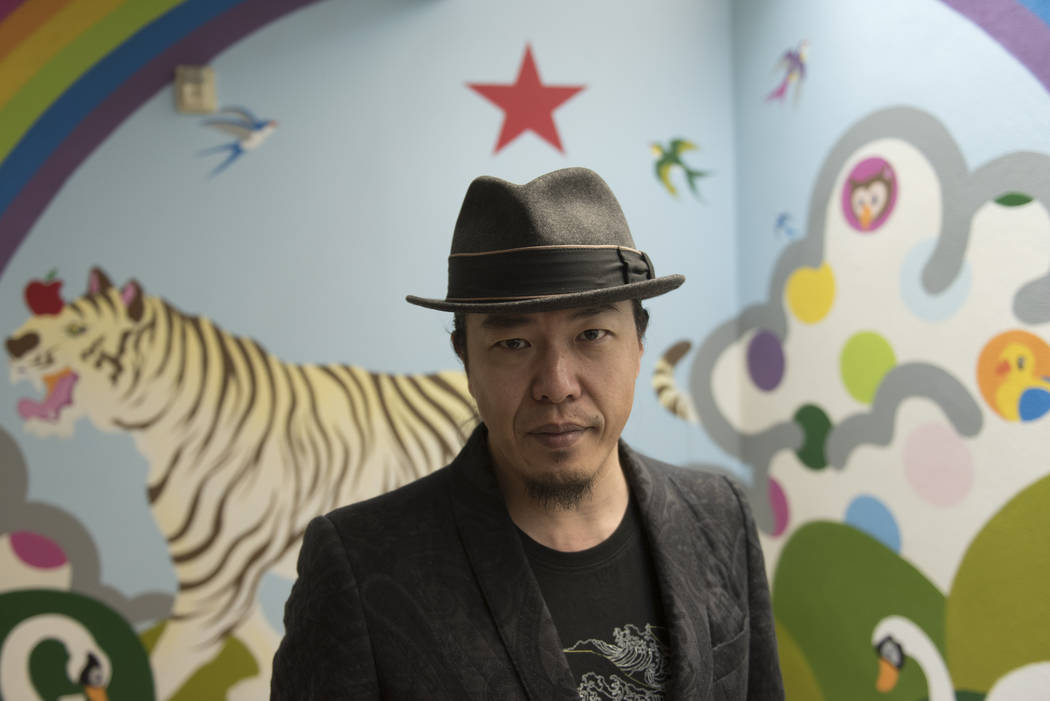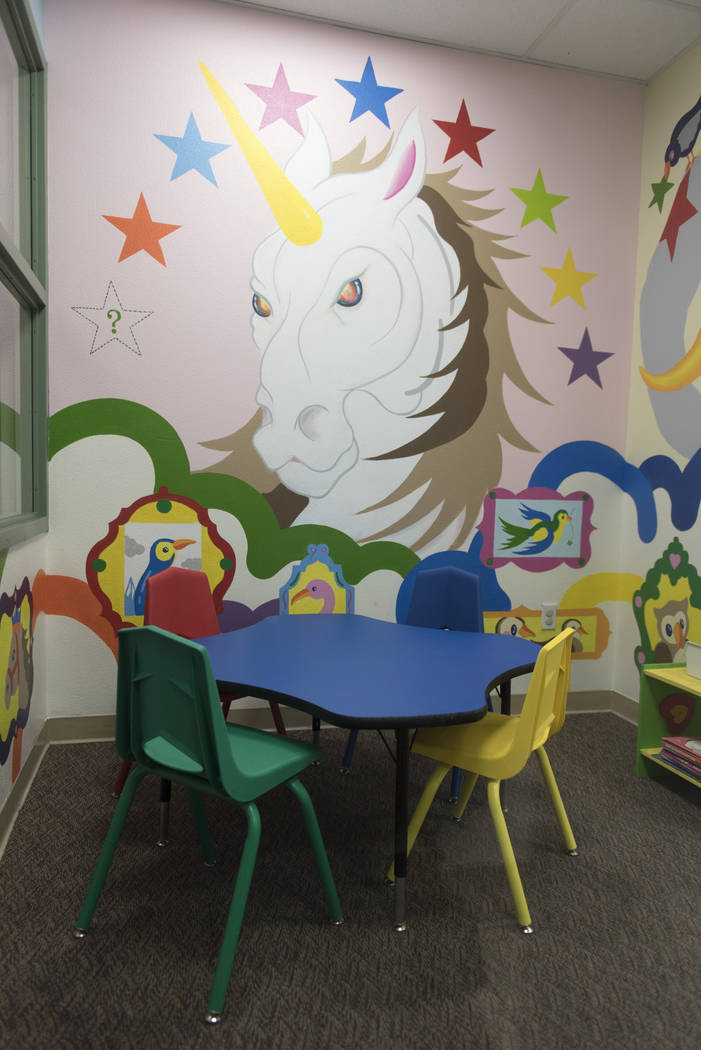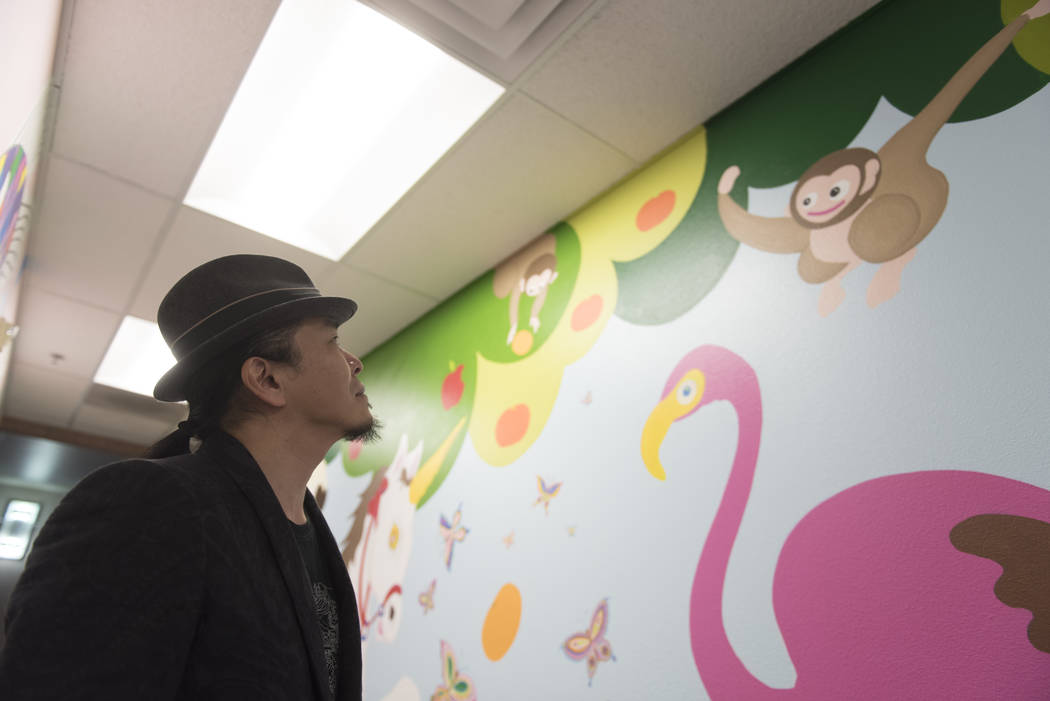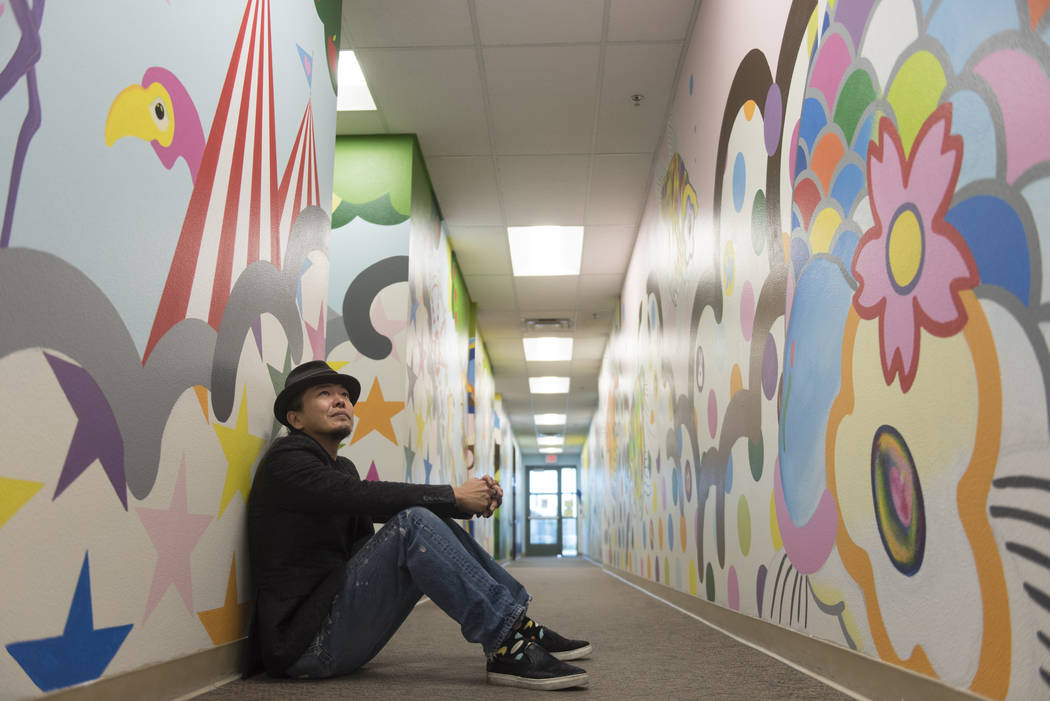 Before artist Sush Machida painted "Hope Corridor," the corridors at Child Haven didn't reflect much hope.
"The hallway itself was a plain beige color. It certainly wasn't inspirational," Child Haven manager Dawn Sanchez said of the Clark County shelter where children go when Department of Family Services officials determine that they can't safely stay with their families.
But after Machida worked his magic in 2015, frolicking flamingos, prancing carousel horses, rainbows and stars and polka-dot clouds covered that beige wall, surrounding Child Haven clients — and staff — with "happy images," Sanchez said. "Having that much space of positive energy from the art makes things more settling."
The Las Vegas-based Machida — who's represented by galleries around the world, from the U.S. to his native Japan — spent seven months transforming 2,000 square feet of Child Haven hallway into "Hope Corridor."
The murals were the first major project funded by the Clark County Percent for the Arts program (funded by special ad valorem and room tax revenues), which the County Commission approved in 2012. The $65,000 budget covered the entryway, two waiting rooms and hallway, plus improved lighting.
When Machida first went to Child Haven, "it looked like a jail, to be honest," the artist recalled. "It was just an institutional building — really dark and scary."
Taking the project's title literally, the word "hope" shows up more than once in "Hope Corridor." But Machida also included, in the mural's fanciful menagerie, his own artistic signature: a goldfish.
"It grows bigger in a bigger fish tank," he explains. "It really represents hope for kids, just to grow bigger, dream bigger. It's part of the reason why I'm doing art."
For the children who are coming into Child Haven, Sanchez said, the artwork sets a tone, enabling children to see that they're in a kid-friendly environment and reassuring them that "you're in a safe place, surrounded by people who are here to meet your needs and focus on you."
The project's impact came as a bit of a surprise, she added.
"It's one of those things you don't realize," Sanchez said. After all, "you get used to plain-colored walls." But the impact of the "Hope Corridor" murals "is more than we could have hoped for."
RELATED
Public art projects transforming public spaces in Southern Nevada
College teacher discovers 'Dream' sculpture at Las Vegas park