Las Vegas Arts Commission celebrates 30 years of public art
November 4, 2017 - 6:23 pm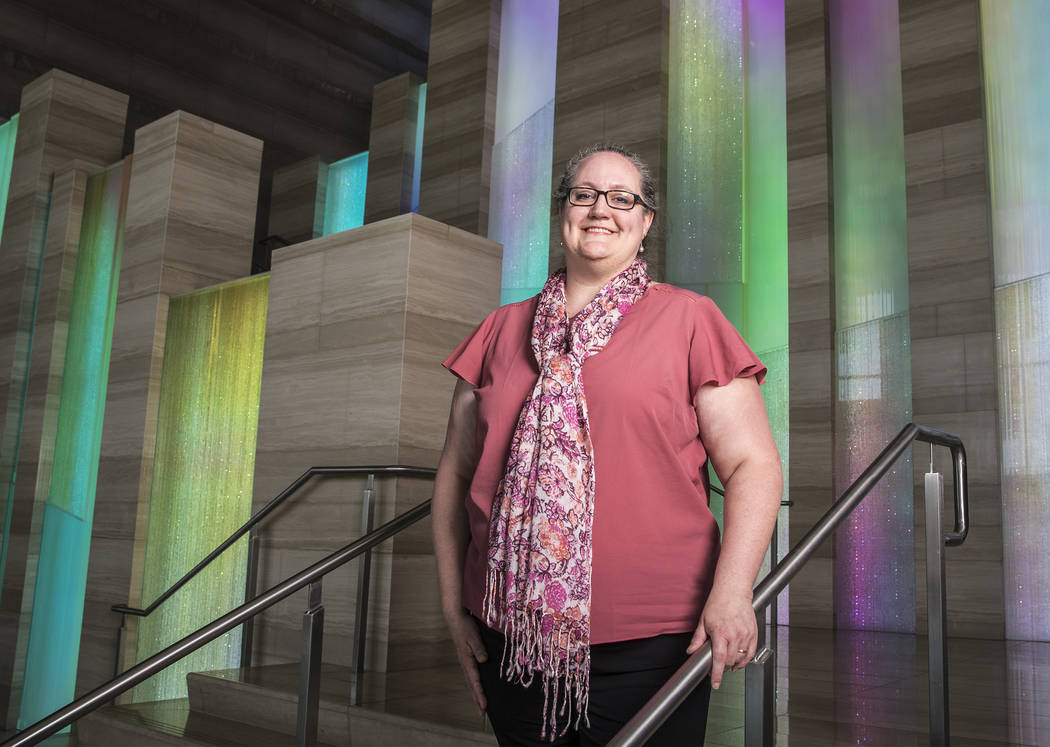 Back in 1987, you could buy a postage stamp for 24 cents, a dozen eggs for 65 cents and a gallon of gas for 89 cents. In the headlines: the Iran-Contra affair and the Unabomber. On the big screen, "Wall Street" reflected one aspect of life in America, "Fatal Attraction" another.
Those factoids may seem like relics from a vanished era. But after three decades, one 1987 debut is still going strong: the Las Vegas Arts Commission.
The focus of a 30th-anniversary celebration at the Nevada Arts Council's just-concluded Arts at the Heart conference in Las Vegas, the commission encourages the creation of permanent and temporary art projects in Las Vegas, from large sculptures (next up: West Las Vegas Arts Center in 2018, downtown in 2019) to painted utility boxes (coming soon to Summerlin).
"It's definitely about getting art into people's everyday life," according to Ally Haynes-Hamblen, who heads the Las Vegas Office of Cultural Affairs, which oversees the arts commission.
When Haynes-Hamblen's predecessor, Nancy Deaner, arrived in 1991, arts commissions were a new thing "happening all over the country," she recalls, "to formalize" the public art process.
Three decades later, Las Vegas has matured — and, as a result, "there's a sense that art can better our lives and work environment," notes Jerry Schefcik, UNLV's director of galleries, a Las Vegas Arts Commission member since 2011. (He's also been invited to join North Las Vegas' new arts commission, he adds.)
Yet, the more things change, the more they stay the same — which means public art remains a lightning rod for controversy.
"As exhilarating as it is, it's really difficult," Deaner comments, "because not everyone sees everything the same way."
Ponder the discord surrounding removals of statues depicting Confederate Gen. Robert E. Lee. At the other end of the spectrum, think of the peace and comfort downtown's community healing garden has provided in the wake of the Oct. 1 mass shooting on the Strip.
Art is "fraught with all kinds of emotion," Deaner says. "That's what art does best. It tells the world who we are."
Contact Carol Cling at ccling@reviewjournal.com or 702-383-0272. Follow @CarolSCling on Twitter.