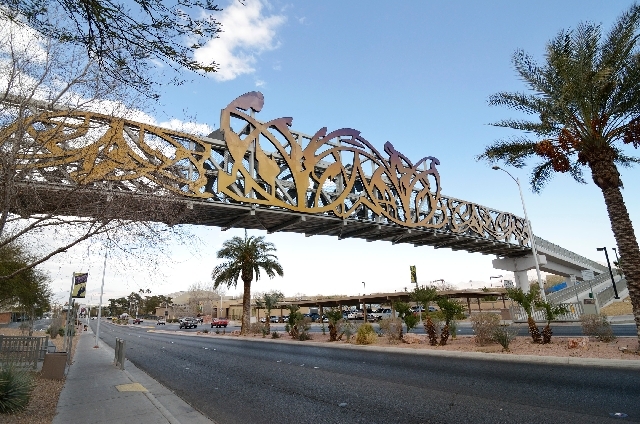 The Las Vegas City Council voted Wednesday in favor of keeping intact the way the city pays for public art.
The 6-1 vote, with Councilman Bob Beers dissenting, means that the city will continue to spend a guaranteed 1 percent of its capital budget on public arts.
The 1 percent rate is set in the city's ordinance, meaning it is automatically factored into the capital budget.
Beers had pushed for making the percentage optional instead of mandatory, saying more discretion is needed during budget planning in tight economic times that affect city employees, who have seen cuts in work hours and pay.
"I don't believe that's right," he said in an interview. "I apparently stand alone."
Since fiscal year 2005, nearly $1.4 million has gone into arts funding under the program.
The program has aided a variety of projects, including public art downtown on Lewis Avenue and pedestrian bridge decor on Las Vegas Boulevard.
Before the vote, Maura Parrott, chairwoman of the city's Arts Commission, asked the council to keep the system unchanged.
She said making the change might jeopardize the stability of the city's public arts program.
The municipal arts fund is capped at $1 million, and any additional uncommitted funds go the city's general fund.
The city's recommending committee had voted 2-1 on April 30 against Beers' proposal.
Councilman Bob Coffin said that in general, it's not good to carve out percentages of a budget and limit flexibility. But the program is part of the capital projects budget, he said, and doesn't tie up the operating budget.
Contact reporter Ben Botkin at bbotkin
@reviewjournal.com or 702-455-4519.