Las Vegas Philharmonic opener celebrates human voice with works by Mozart, Mahler
September 7, 2016 - 6:07 pm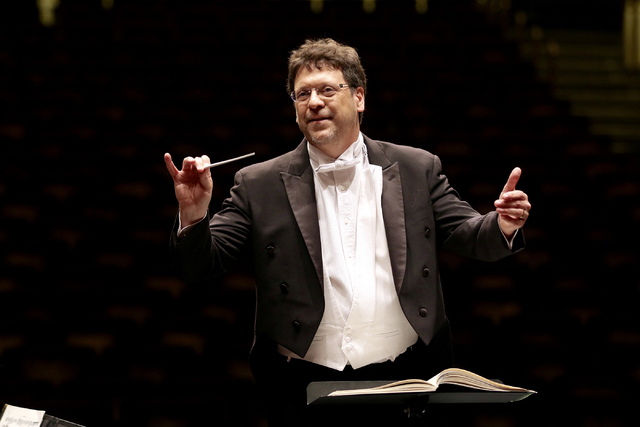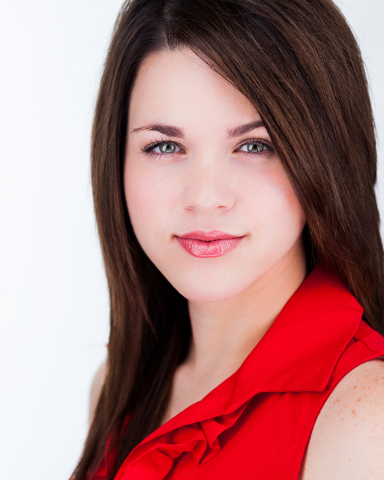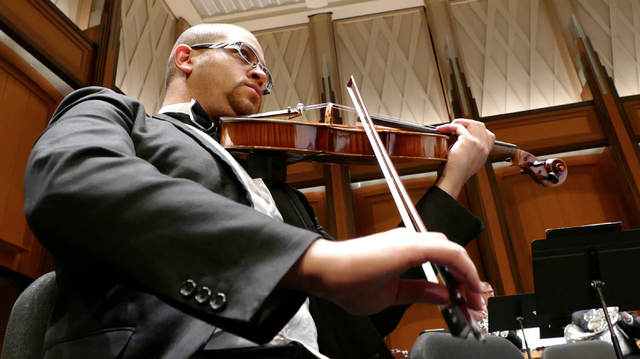 When you think of symphonic music, the human voice may not be the first instrument that comes to mind.
Yet it plays a major role in the Las Vegas Philharmonic's Saturday season opener, with soprano Maria Valdes joining the orchestra for not one but two of the concert's three selections.
Music director Donato Cabrera — beginning his third season leading the Philharmonic — spent his summer vacation tuning up for tonight's concert, in a way, by conducting Donizetti's "Elixir of Love" and an evening of opera arias and duets in Concepcion, Chile's second-largest city.
There's no opera on Saturday's opening-night program, but selections by Mozart and Mahler both spotlight sopranos, giving soloist Maria Valdes two chances to perform.
She'll first sing Mozart's "Exsultate, Jubilate" — a vocal concerto the wunderkind composer wrote in three weeks, at the age of 16.
As for Mahler's Symphony No. 4 in G major — which looks at the world through a child's eyes — Valdes will have to wait until the fourth movement, which incorporates "Das himmlishe Leben (The Heavenly Life)," a child's vision of heaven in song.
"You don't necessarily think of Mahler as an opera composer, which he was not," Cabrera says. "But his first compositions were songs. And as a conductor, he was the music director of the Vienna State Opera."
So "the essence of it is the love of the human voice," he adds. "Mozart was a master of it — and so was Mahler."
Both pieces "are perfect" for Valdes, according to Cabrera, thanks to her "ethereal, floating, beautiful voice."
There's just one piece of Saturday's program that doesn't feature Valdes: the concert opener, Kevin Beavers' 2011 "Bright Sky."
The Philharmonic will perform the West Coast premiere of Beavers' work, which was commissioned by the Brooklyn Friends of Chamber Music as one of three songs based on poems by Brooklyn local Diane Gregory. It's the first of three premieres the Philharmonic will present this season.
The premiere continues Cabrera's policy of performing works by living composers.
But it's "a perfect way to start not only this concert but a season," the conductor says, because "it's so ebullient and full of hopeful energy."
As Cabrera begins his third season as the Philharmonic's music director, the "wonderful challenge" that's "beginning to emerge" is the multiyear process of exploring "composers through multiple pieces," he explains. "I will have a better understanding of how (Philharmonic musicians) know Mozart — and they will have a better understanding of how I interpret Mozart."
This season's concerts also feature a few introductions for Las Vegas audiences.
At next May's season finale, for example, the Philharmonic will perform Bruckner's Symphony No. 6 — the first time the orchestra has performed one of the composer's works.
"It's a great exploration for not only the Philharmonic but Las Vegas," according to Cabrera.
Yet even revisiting great works by such masters as Beethoven and Mozart provides the opportunity to offer "something that excites and challenges and educates," the conductor says, as if "you've walked into a room and you're turning on a light switch, so you can see the furniture and notice the artwork on the wall."
Another season highlight returns Cabrera, and the Philharmonic, to the theme being explored in Saturday's season opener: the power of the human voice.
Next April, the orchestra will perform Brahms' "German Requiem" in collaboration with the Las Vegas Master Singers, conducted by David Weiller, UNLV's director of choral studies.
"It's the first time we're tackling a major choral work together," Cabrera notes. "These major choral works are so important to perform … and the list is endless. They deserve a pride of place" on the Philharmonic schedule.
There's also room on that schedule for a variety of programs, from John Williams' Oscar-winning soundtracks (March 4 and 5), again featuring the Master Singers, to Oscar winner Rita Moreno narrating Prokofiev's "Peter and the Wolf" at the "Home for the Holidays" concerts Dec. 3 and 4.
"What's wonderful for us, we all have the same shared plan and sense of purpose," Cabrera says of making music with the Philharmonic. "It has become, exponentially, more profound and satisfying for all of us."
Read more from Carol Cling at reviewjournal.com. Contact her at ccling@reviewjournal.com and follow @CarolSCling on Twitter.
Preview
What: Las Vegas Philharmonic
When: 7:30 p.m. Saturday; pre-concert talk begins 6:30 p.m.
Where: Reynolds Hall, The Smith Center for the Performing Arts, 361 Symphony Park Ave.
Tickets: $30-$109 (702-749-2000, www.thesmithcenter.com)
Las Vegas Philharmonic 2016-17 Schedule
Following Saturday's season opener, here's the Las Vegas Philharmonic's concert schedule for the rest of the season at The Smith Center's Reynolds Hall:
Oct. 8 and 9: A "Symphonic Spectacular," featuring such popular favorites as Rossini's "William Tell Overture" (alias the "Lone Ranger" theme), Strauss' "Blue Danube" waltz and many more
Nov. 5: Mozart's Symphony No. 1, Haydn's "London" Symphony No. 104 and Beethoven's Violin Concerto in D Major, with soloist Tobias Feldmann
Dec. 3 and 4: "Home for the Holidays," with Rita Moreno narrating Prokofiev's "Peter and the Wolf," plus selections from Tchaikovsky's "Nutcracker Suite" and more
Jan. 14: Beethoven's "Pastoral" Symphony No. 6 in F Major, plus Mozart's Piano Concerto No. 23 in A Major, with soloist Maria Radutu
Feb. 4: Dvorak's Symphony No. 7 in D Minor, plus the world premiere of the full orchestral version of Nathaniel Stookey's "YTTE (Yield to Total Elation)"
March 4 and 5: The Oscar-winning music of John Williams, from "Jaws" and "Star Wars" to "Schindler's List," "Saving Private Ryan" and "Harry Potter and the Sorcerer's Stone"
April 1: Brahms' "A German Requiem," with soloists and the Las Vegas Master Singers, plus the premiere of Jennifer Bellor's "898 Hildegard"
May 27: The season finale features Bruckner's Symphony No. 6, Mozart's "Magic Flute" Overture and Richard Strauss' Concerto for Oboe and Small Orchestra
For more details on the Philharmonic's Reynolds Hall concerts, call 702-749-2000 or 702-258-5438 ext. 2009 or click on www.lvphil.org or www.thesmithcenter.com.