Las Vegas Philharmonic proves 'Carmina Burana' is more than 'O Fortuna'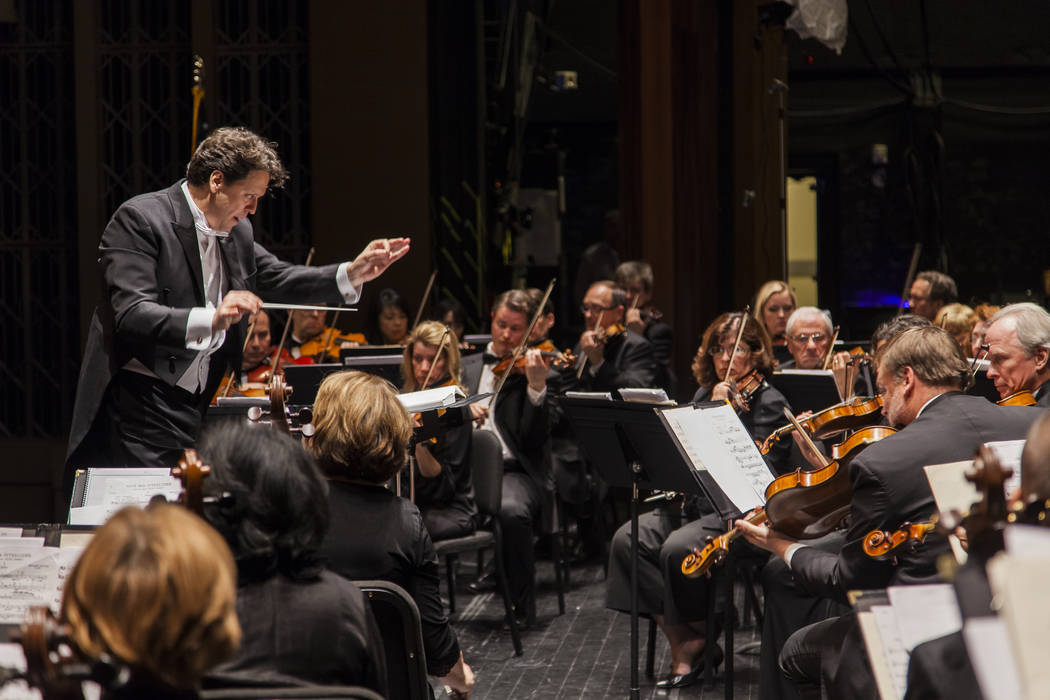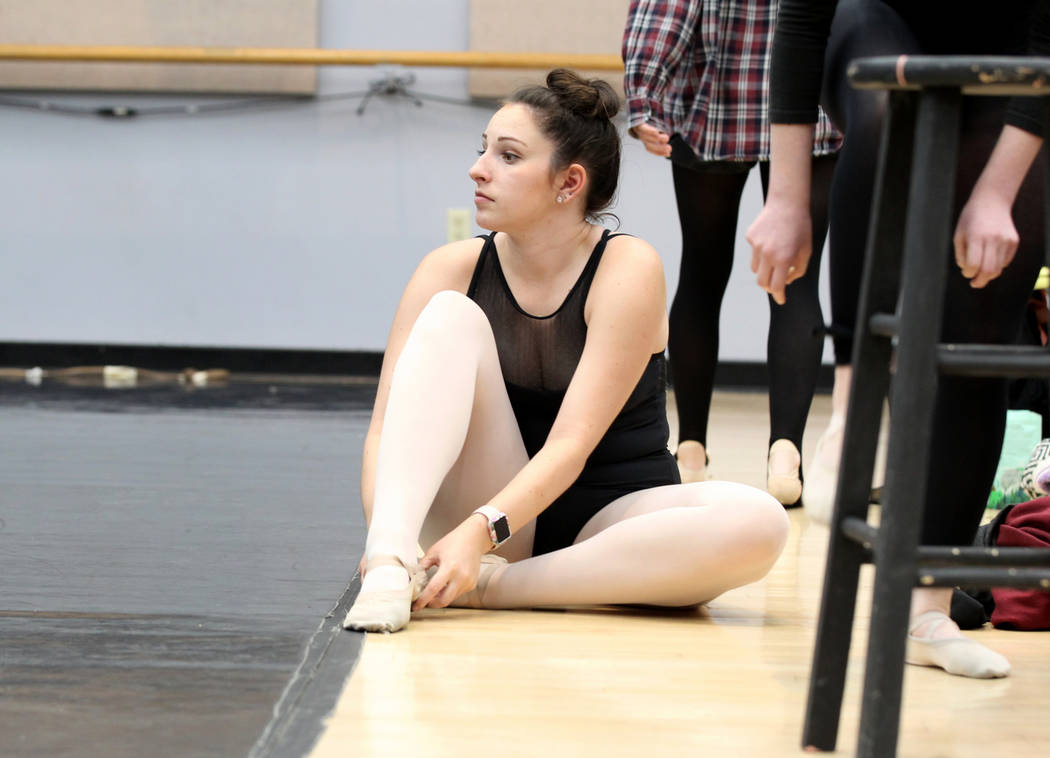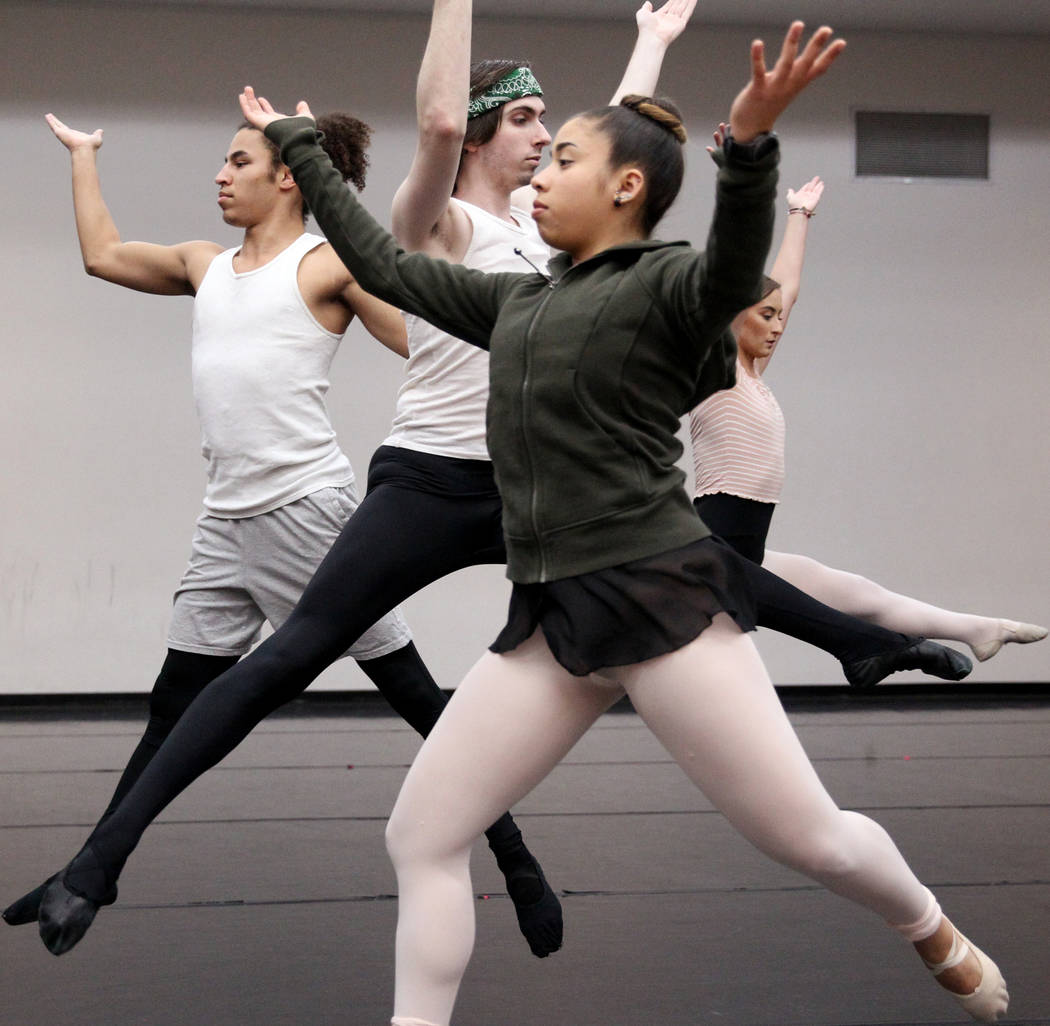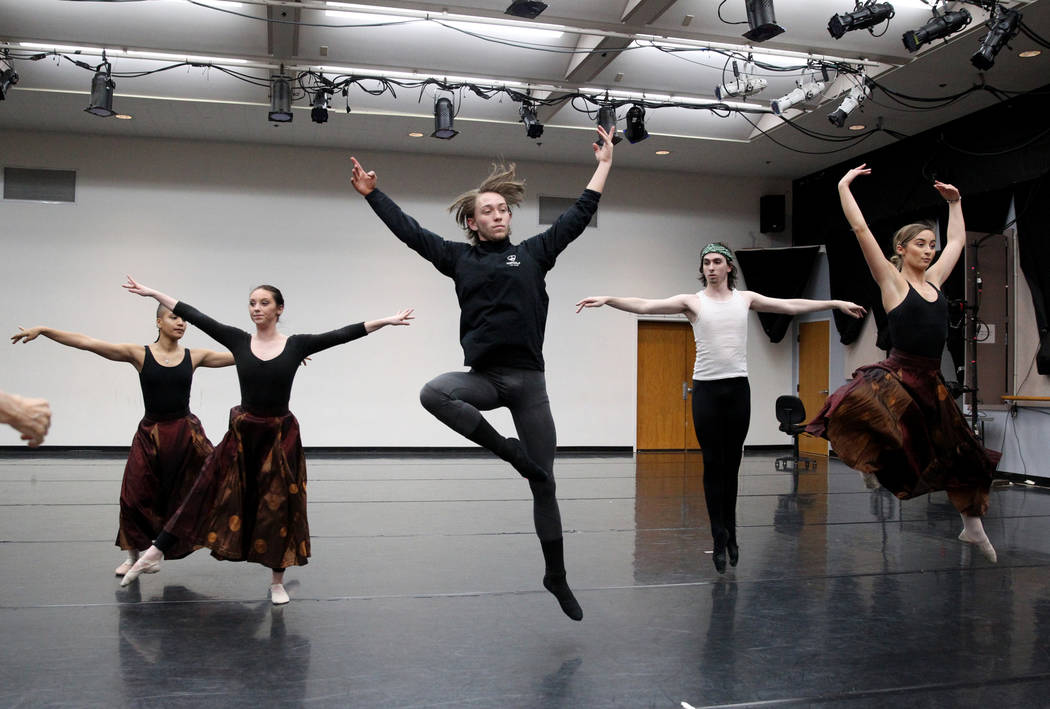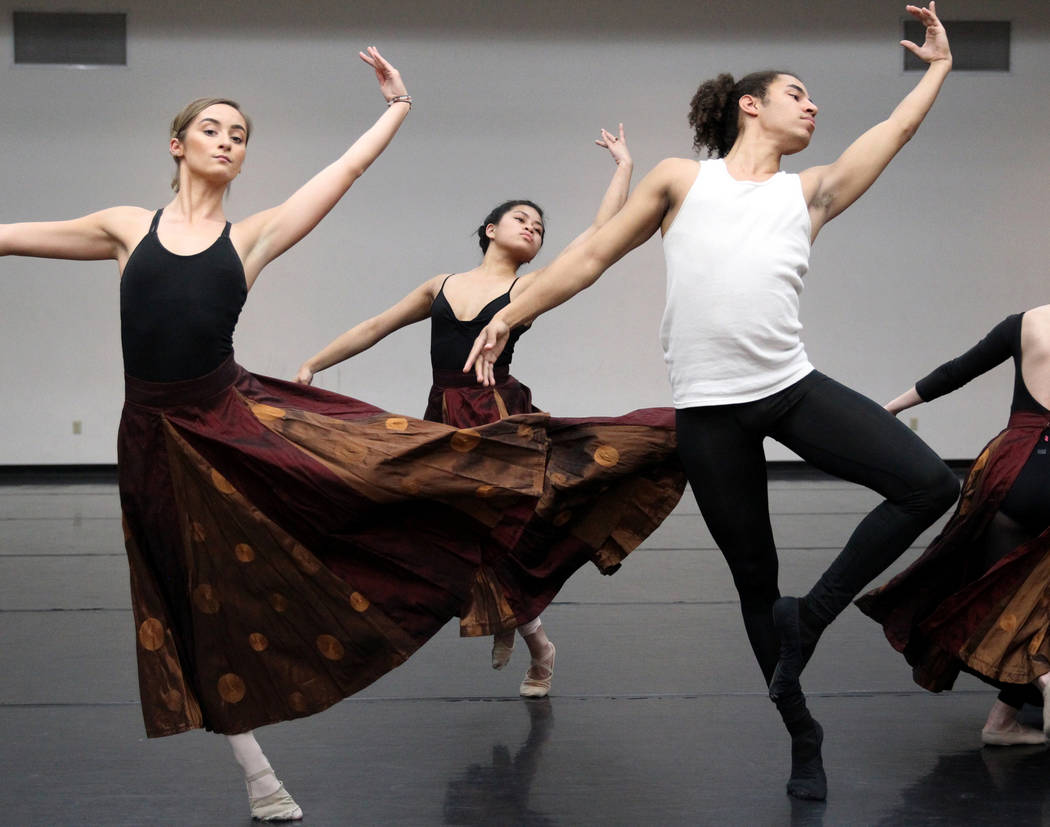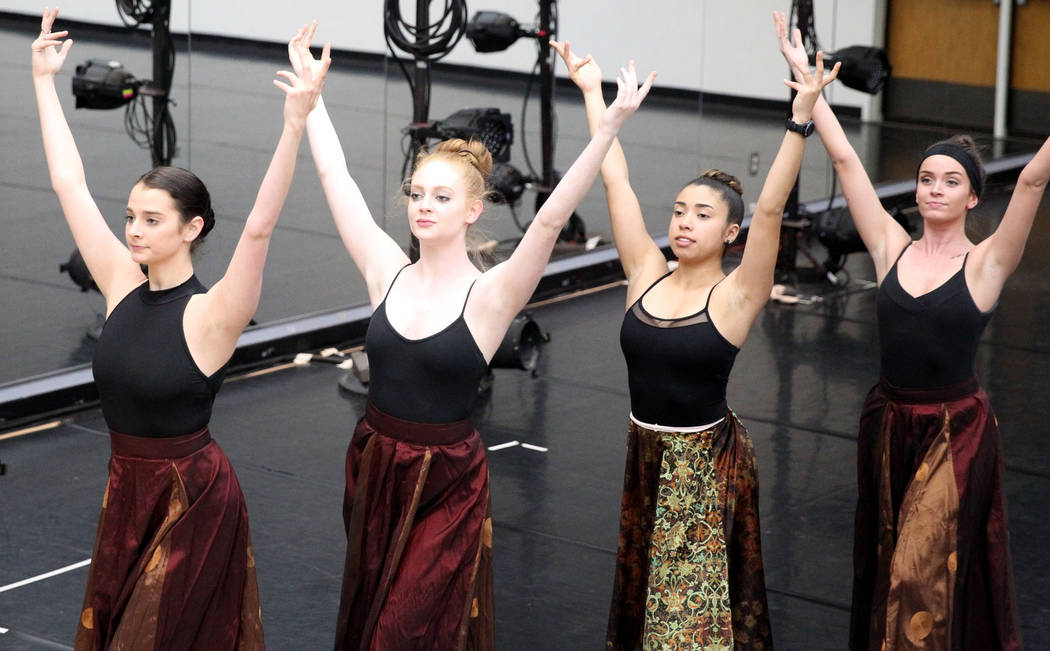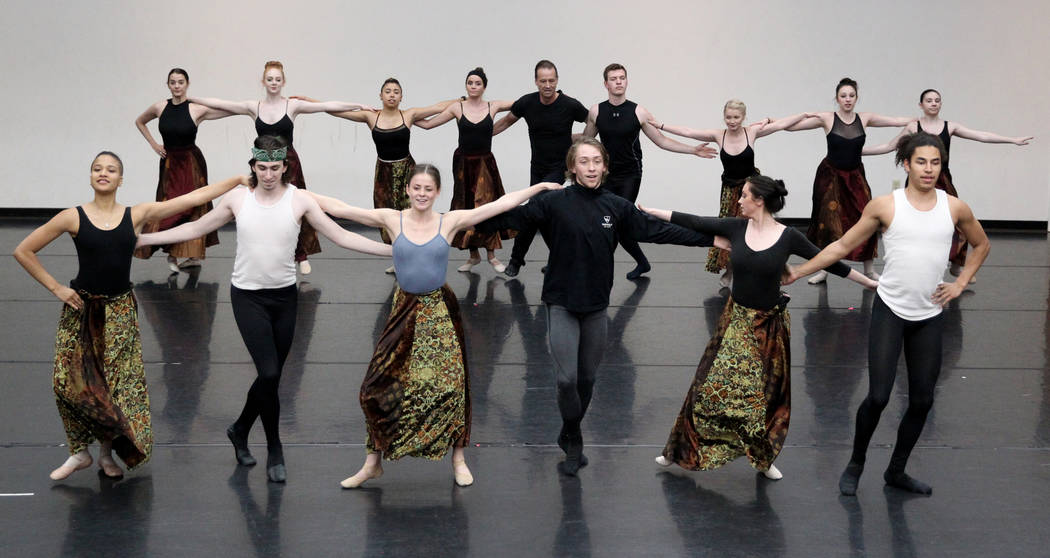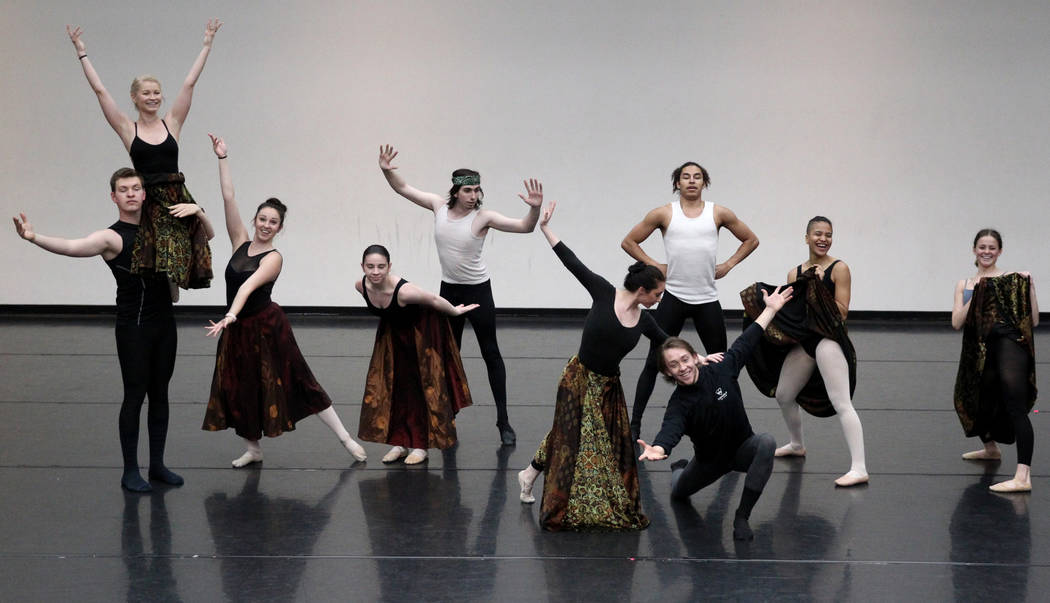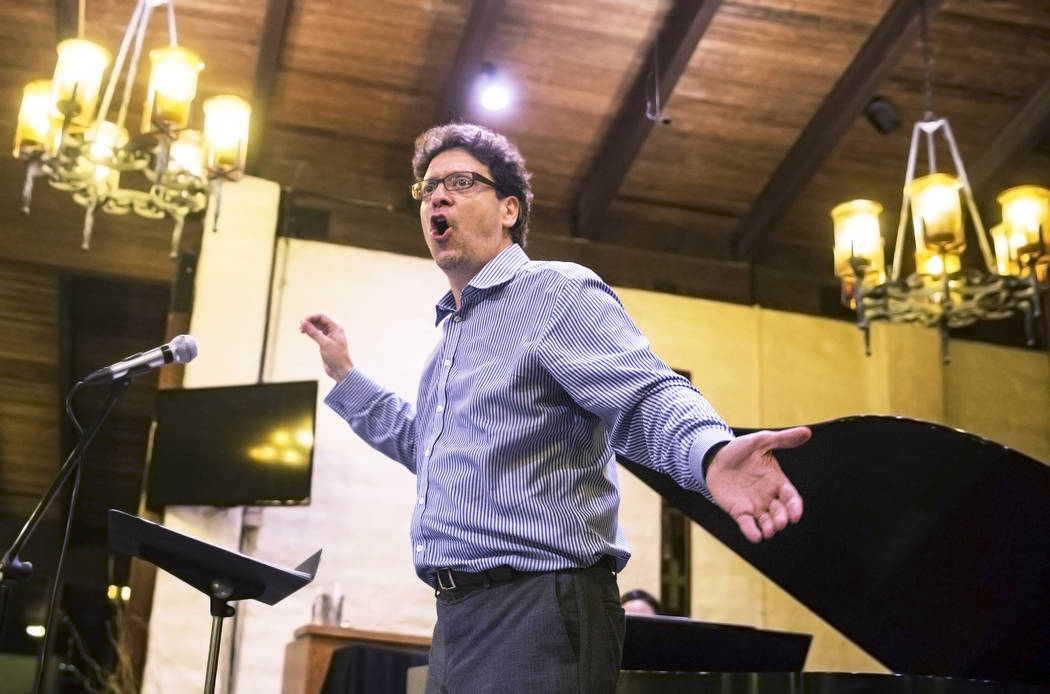 Las Vegas Philharmonic music director Donato Cabrera first heard it in the King Arthur movie "Excalibur."
UNLV dance instructor Dolly Kelepecz first heard it in a TV commercial.
And if you've ever watched "The Simpsons" or "Dancing With the Stars" — or "Glory," "The Hunt for Red October" or "Jackass: The Movie" — you've heard it too.
The soaring voices. The dramatic rhythms. The clarion horns and pounding drums, interwoven into one mighty whole known as "O Fortuna."
But "O Fortuna" is only one small portion of "Carmina Burana." The Las Vegas Philharmonic will perform Carl Orff's cantata Saturday at The Smith Center — with more than a little help from the Las Vegas Master Singers, UNLV Concert Singers, UNLV Chamber Chorale, multiple children's choir members and members UNLV's dance department.
"Everyone knows" the stirring sounds of "O Fortuna," Cabrera notes. "They know the beginning and they know the end, because it's the same music. But everything in between is another 50 minutes of music most people are not aware of."
'The cycle of life'
Orff composed "Carmina Burana" in 1935 and 1936, basing it on 24 poems from the medieval collection of the same name. (Its full title translates to "Songs of Beuern: Secular songs for singers and choruses to be sung together with instruments and magical images.")
The images that "O Fortuna" conjures reflect fate's fickle whims: "On Fortune's throne I used to sit raised up, crowned with the many-colored flowers of prosperity; though I may have flourished, happy and blessed, now I fall from the peak, deprived of glory."
But other poems Orff set to music in "Carmina Burana" explore everything from the return of spring to romance, drinking and gambling, topics as familiar in the 21st century as they were in the 13th.
There's even a portion focusing on a "goose about to get his head chopped off," Cabrera says. "It's a hilarious song."
Overall, "Carmina Burana" explores "the cycle of life," Kelepecz observes. "If you listen to the lyrics, the lyrics are kind of goofy. There's a lot of symbolism."
There's also plenty of opportunity, Cabrera says, to expose audiences "to something they think they know — but they don't know the whole story."
'A big, big undertaking'
To tell that story, Saturday's concert will feature "a huge amount of people on stage," the conductor acknowledges, including the orchestra and around 150 singers. And while Reynolds Hall has a big stage, "these forces are so large, we can't even use the orchestra shell" that's usually in position for Philharmonic concerts.
Having dancers as well as musicians adds "complications," Cabrera comments. But it also adds "a wonderful atmosphere."
The two dozen UNLV dancers will use the Reynolds Hall aisles, along with the apron of the stage, Kelepecz notes.
"This is a big, big undertaking," she says. "It is really huge."
The dancers will perform "Carmina Burana" choreography that Kelepecz created in March 2017 with Clarice Geissel-Rathers, a longtime Nevada Ballet Theatre dancer who was artist-in-residence at the time.
At UNLV, two pianists and six percussionists — along with two graduate student vocalists — provided the music.
This time around, three soloists — soprano Jeni Houser, tenor Nick Phan and baritone Hugh Russell — will join the Philharmonic and massed choirs.
'A delightful experience'
Russell, a "Carmina Burana" veteran, has performed it with the Philadelphia and Cleveland orchestras, the Los Angeles Philharmonic and the San Francisco, Houston, Pittsburgh, Seattle and Toronto symphonies, among others. Phan previously sang "Carmina Burana" with the National Symphony of Washington, D.C., at Virginia's Wolf Trap National Park for the Performing Arts, while Houser has soloed with the Atlanta Ballet and Madison (Wisconsin) Symphony.
Both the San Francisco-based Phan and Chicago-based Russell are "friends of mine and are coming here for literally a fraction of their usual fee," Cabrera notes. "It's wonderful for an orchestra the size of the Las Vegas Philharmonic to have artists of this stature" joining the musicians on stage.
Then again, performing Orff's cantata, "by its very nature, brings the community together," he adds.
And the "Carmina Burana" collaboration "has been a delightful experience," according to Kelepecz. "Usually, when you're collaborating with outside entities," conflicts occur, she says. This time, however, "everyone's excited about what everyone else is bringing to the table."
A tale of two composers: Orff and Hindemith
German composer Carl Orff's cantata "Carmina Burana" may be the star of the show at Saturday's Las Vegas Philharmonic concert, but there's another piece on the program — one that, like "Carmina Burana," uses a previously existing work to create something new.
That's the concert opener: German-born composer Paul Hindemith's "Symphonic Metamorphosis on Themes by Carl Maria von Weber."
Just as Orff used "new (musical) language to tell very old stories" in "Carmina Burana," Hindemith used "something else from the past and changes it," according to Philharmonic music director Donato Cabrera. "It's a literal metamorphosis."
Both composers "are part of the thread of German symphonic music in the early 20th century," he explains, citing a movement that began two centuries earlier with Haydn and Mozart, continued in the 19th century with Beethoven, Brahms, Schumann — and into the 20th with Mahler.
Hindemith is a "formalist" who uses "tried-and-true composition techniques that reflect the German way of making music," Cabrera notes — a way embodied by von Weber, who lived from 1786 to 1826.
By the time Hindemith composed the "Symphonic Metamorphosis" in 1944, however, he had departed Germany.
"His music was considered degenerate by the Nazis," who banned it as "part of (their) movement to sanitize the arts," the conductor notes. Hindemith came to the U.S. and taught at Yale University, writing a textbook on counterpoint and musical theory that has influenced "music academia" ever since, he adds.
But there's another, far more practical reason the Philharmonic is playing both Hindemith and Orff on Saturday night.
"Carmina Burana" is "not quite long enough to do only on its own," Cabrera acknowledges. At a little more than 20 minutes, Hindemith's "Symphonic Metamorphosis" ranks as "a perfect bookend" to Orff's cantata.
Preview
■ Who: Las Vegas Philharmonic, Las Vegas Master Singers, UNLV Concert Singers, UNLV Chamber Chorale, members of UNLV Department of Dance and soloists Jeni Houser, Nick Phan and Hugh Russell
■ What: Carl Orff's "Carmina Burana" and Paul Hindemith's "Symphonic Metamorphosis on Themes by Carl Maria von Weber"
■ When: 7:30 p.m. Saturday; pre-concert conversation at 6:30 p.m.
■ Where: Reynolds Hall, The Smith Center, 361 Symphony Park Ave.
■ Tickets: $30-$109 (lvphil.org, thesmithcenter.com)
Contact Carol Cling at ccling@reviewjournal.com or 702-383-0272. Follow @CarolSCling on Twitter.