Las Vegas Philharmonic recruits Rita Moreno to narrate 'Peter and the Wolf'
December 2, 2016 - 3:03 am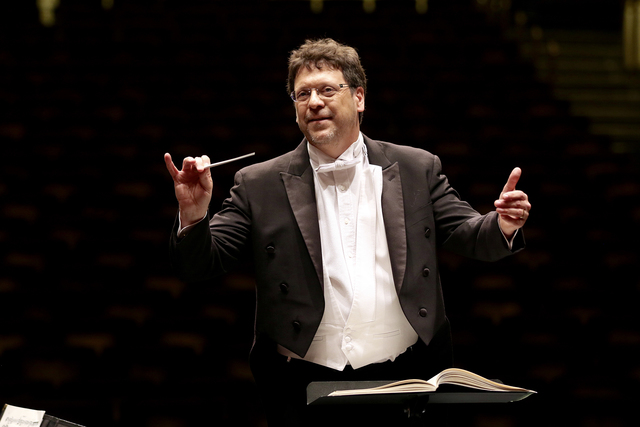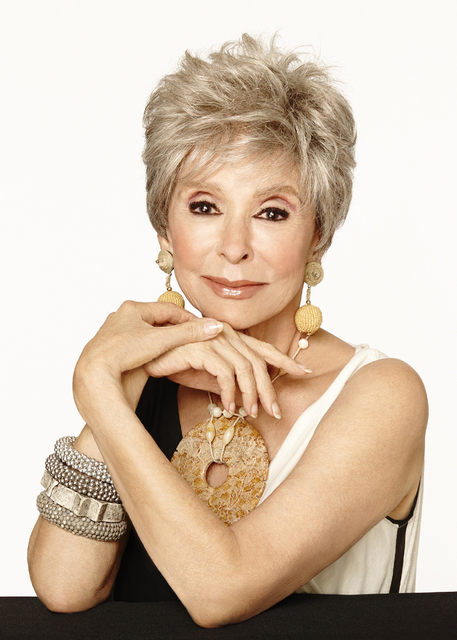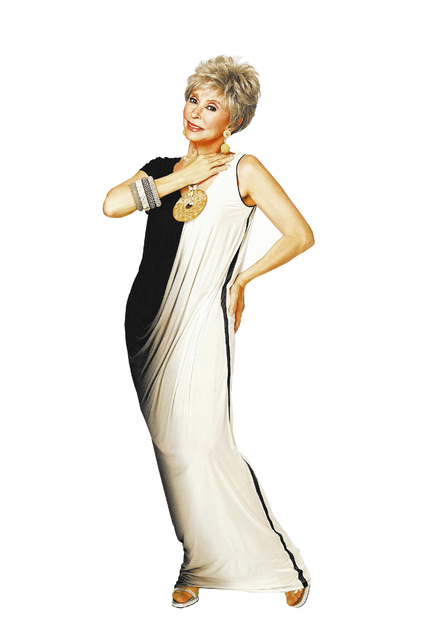 Reunions are a holiday tradition.
So why should the Las Vegas Philharmonic's annual Smith Center holiday concert be any different?
This weekend's "Home for the Holidays" reunites music director Donato Cabrera with the concert's centerpiece — Sergei Prokofiev's "Peter and the Wolf" — and with Rita Moreno, who'll narrate the musical tale during this weekend's trio of concerts.
During Cabrera's time with the San Francisco Symphony, "we've always had 'Peter and the Wolf,' " he says, along with a narrator of note.
Those narrators ranged from actors John Lithgow and Olympia Dukakis to singer Linda Ronstadt, along with musical theater icon Chita Rivera.
Rivera played fiery Anita in the original 1957 production of "West Side Story." Moreno, who won an Oscar for the musical's 1961 movie adaptation, also narrated "Peter and the Wolf" in San Francisco.
"We really bonded" then, Cabrera explains, so Moreno's was "the first name that sort of popped into my head" when he decided to bring the "Peter and the Wolf" tradition to Las Vegas.
For Moreno, "I can't tell you how darling it is, seeing those little faces with big eyes, hanging on every word," she recalls. "Sheer bliss."
As for "Peter and the Wolf's" enduring appeal, Moreno cites the fact that "it's scary. It comes out all right in the end," but like most fairy tales, this one has a scary component that generates suspense.
Although Moreno punctuates her narration with "funny little voices" and other sound effects, "it doesn't really matter" who's narrating, Cabrera adds. "It's her ability to tell the story" that counts.
Although "Peter and the Wolf" — about a Russian boy trying to protect himself, and various animal friends, from the title menace — doesn't have a Christmas theme, it serves a function associated with holiday concerts as "a spirited piece of music," he notes.
Besides, "it's a great way of introducing the orchestra to young ones," according to Cabrera, who's had young ones on the brain since the Philharmonic's recent concerts for schoolchildren.
"The Smith Center was full of kids," he notes happily. "I love doing the concerts — I love 'em so much."
Prokofiev wrote "Peter and the Wolf" in four days, after the Central Children's Theatre in Moscow commissioned him in 1936 to write a new symphony for young audiences.
Each character in the piece has its own particular instrument and musical theme.
Violins, violas, cellos and bass represent Peter, for example, while a bassoon "speaks" for his grandfather. The flute and the oboe convey the contrasting natures of a bird in flight and a duck in water. Peter's cat is a clarinet — and French horns herald the big bad gray wolf.
Joining "Peter and the Wolf" on the concert program are several other sprightly selections.
Among them: melodies from Peter Ilyich Tchaikovsky's "The Nutcracker" (which Philharmonic musicians also will play during select Nevada Ballet Theatre performances), "Christmas Festival" (by "Sleigh Ride" composer Leroy Anderson) and other "familiar holiday tunes we all know by heart," Cabrera promises.
And yes, there will be a singalong to "Rudolph the Red-Nosed Reindeer."
After all, the annual holiday concert is a family-friendly event, Cabrera says, "designed for kids — and kids at heart."
Read more from Carol Cling at reviewjournal.com. Contact her at ccling@reviewjournal.com and follow @CarolSCling on Twitter.
Preview
What: Las Vegas Philharmonic "Home for the Holidays" with Rita Moreno
When: 2 and 7:30 p.m. Saturday, 2 p.m. Sunday
Where: Reynolds Hall, The Smith Center for the Performing Arts, 361 Symphony Park Ave.
Tickets: $30 to $109 (702-749-2000; www.thesmithcenter.com)