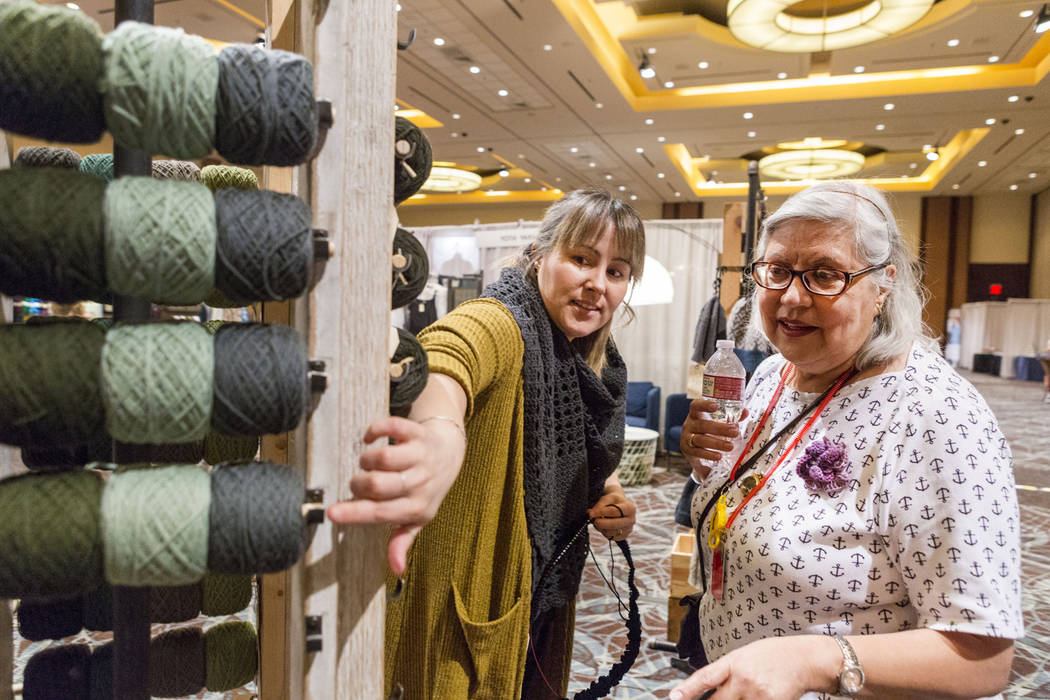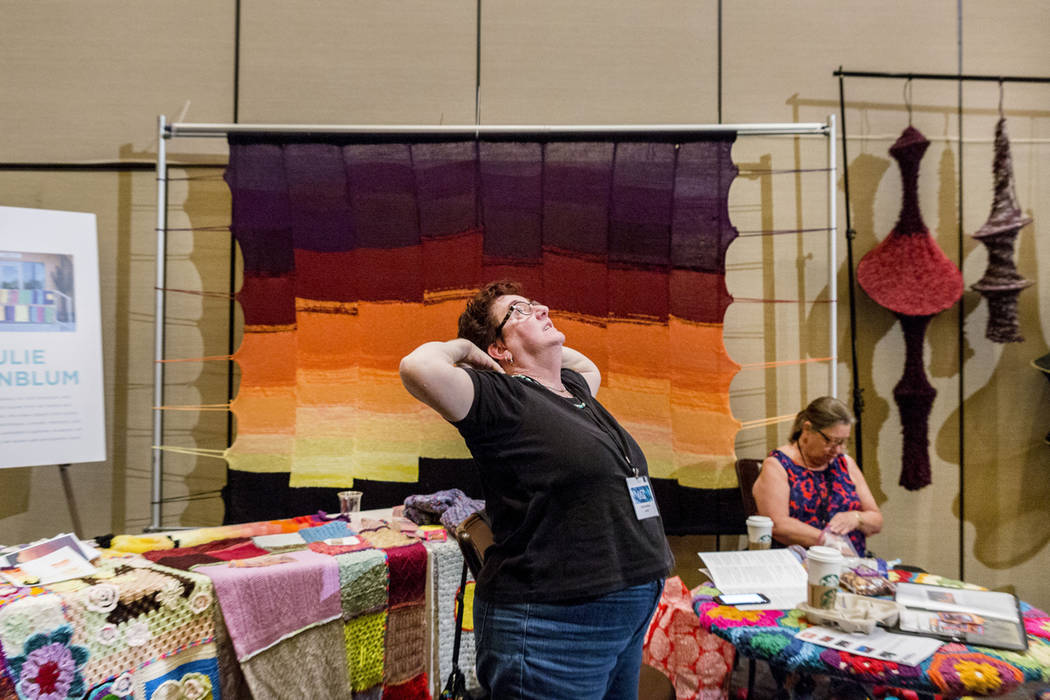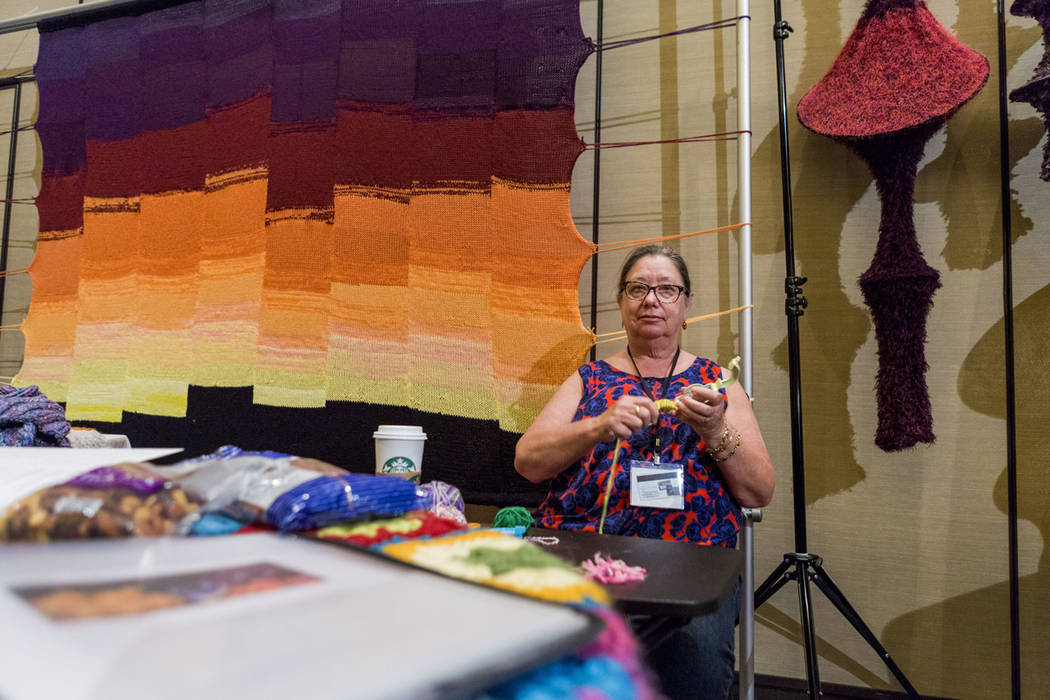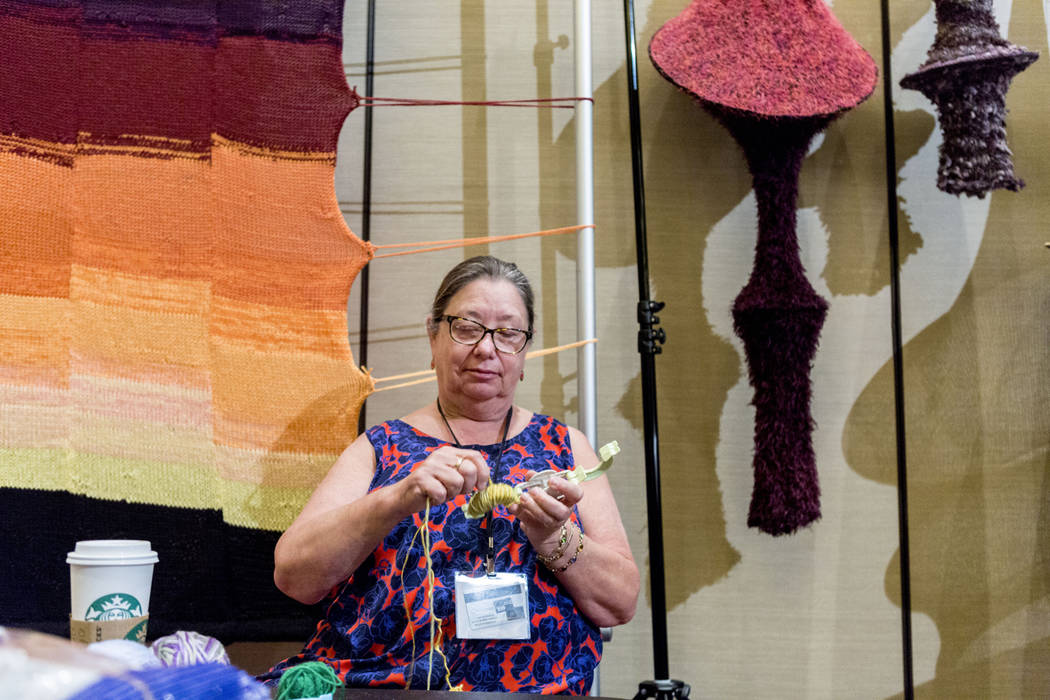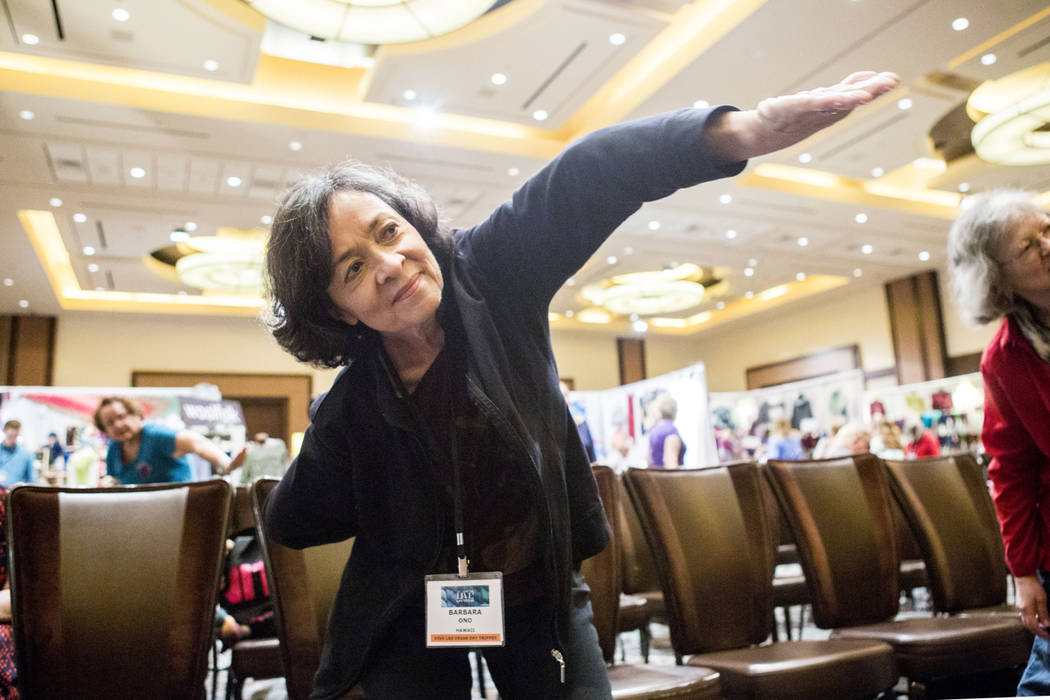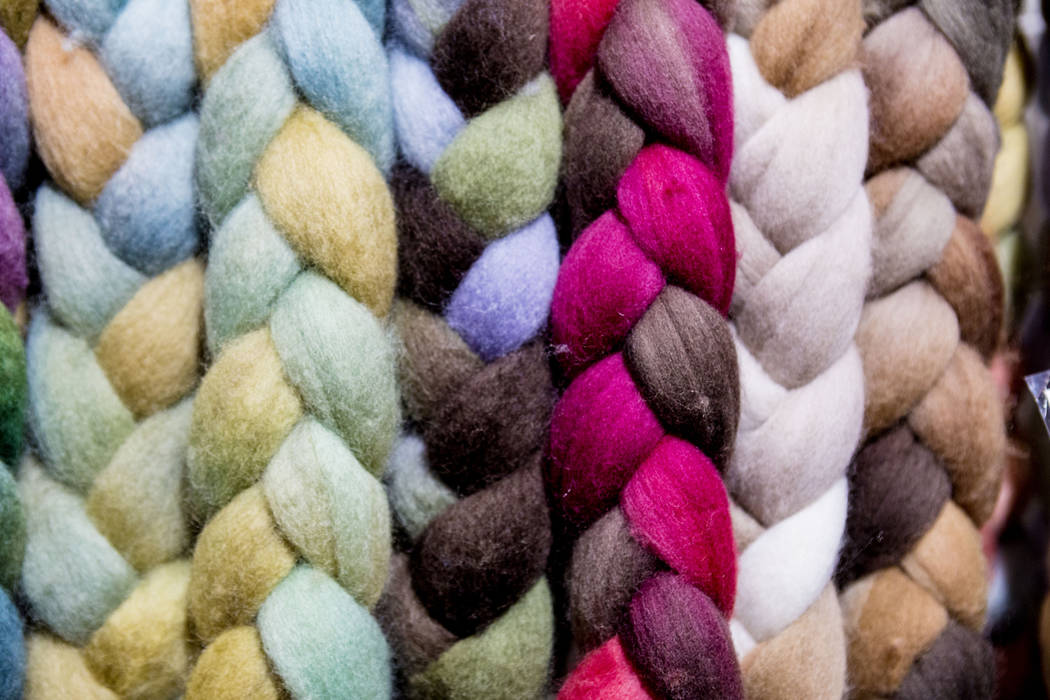 Common threads. Knitting together. A skein scene. Vogue Knitting Live! promised all three.
On Sunday at Red Rock Resort were booths for yarns, finished products and a giant bumble bee dress on display. And the vibe was calm and zenlike, much like the activity itself.
The crowd seemed sparse; maybe enthusiasts were off watching basketball. But organizers said the turnout was respectable for the show's first time in Las Vegas.
"It's a great show, we're happy with it," event director Gabrielle Ald said.
Vogue Knitting Live! kicked off Friday and ended Sunday. Ald said the event attracts a mixture of local and national knitting and crocheting enthusiasts, who are sometimes at odds about their craft.
The show, now in its seventh year, is produced by the magazine Vogue Knitting. The publication has been catering to enthusiasts for more than 35 years, SoHo Publishing marketing manager Beth Ritter said.
"The company decided it was time to bring the magazine to life to the readers," she said.
The show offers an art exhibition, knitting classes and a hall of boutique shops to purchase clothing and knitting materials. Attendees also could enter raffles, soak up lectures, participate in yoga, and even snag some free yarn in a product toss.
Ellen Joshowitz traveled from Dallas to sell products with Florida-based designer Brigitte Reydams at the marketplace. Joshowitz said the show was hopping on Friday, but attendance slacked off for the remainder of the weekend. She and Reydams attributed the attendance to the event occurring at the same time as the NCAA Tournament.
Angela Rueb said she drove up from Loma Linda, California, Sunday morning to attend a knitting class. She said she enjoyed the lesson, but walked away disappointed by other aspects of the show.
Artist Gina Rose Gallina traveled from Eureka Springs, Arkansas, to showcase her crocheted art. She watched as conventioneers gawked at her elaborate bumble bee dress, which appeared to stand about 6 feet tall and was accented with crocheted flowers and bugs.
Gallina said she created the piece in about three months. She showed pride in her work as passersby stopped to take photos.
"I thought there was something wrong with me until I came to my first Vogue Knitting," Gallina said.
Contact Blake Apgar at bapgar@reviewjournal.com or 702-387-5298. Follow @blakeapgar on Twitter.