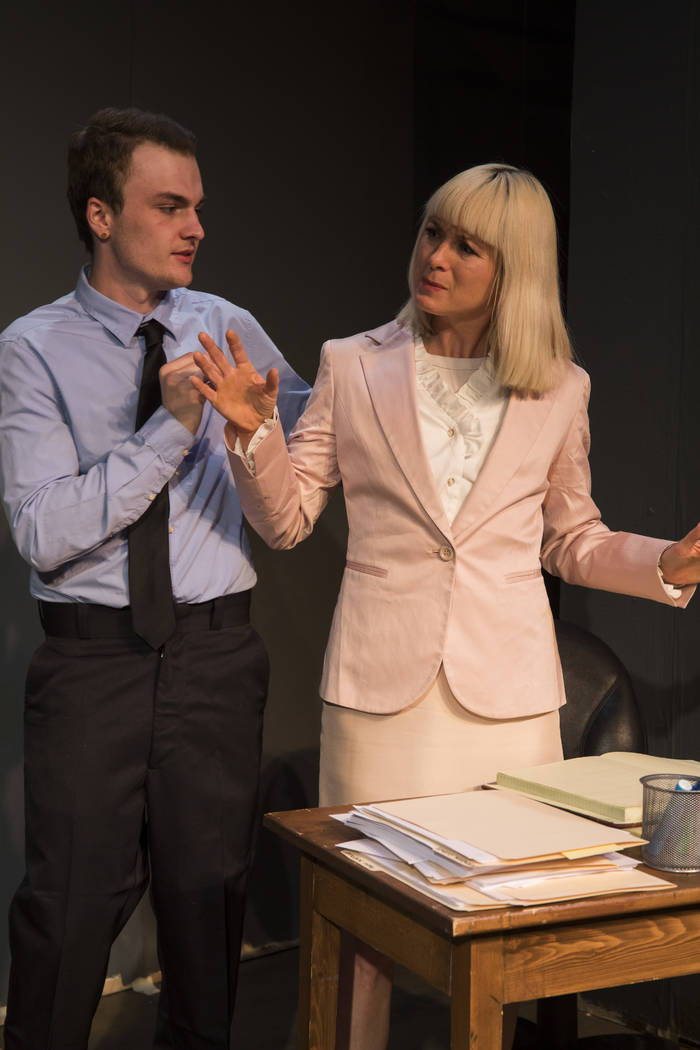 Las Vegas may be renowned as "the entertainment capital of the world," but the entertainment capital's creativity isn't confined to the Strip.
Nevada Ballet Theatre's season finale this weekend at The Smith Center, for example, includes the world premiere of choreographer Matthew Neenan's "Until December" — set to Las Vegas-based composer Michael Torke's music.
Las Vegas Little Theatre's 10th annual New Works competition winner, "/se-krits/," continues at LVLT's Black Box Theatre through May 13. (Author Robb Willoughby joins the cast for a talk-back after the 2 p.m. Sunday matinee.)
Majestic Repertory Theatre's Main Street playhouse welcomes "Places, Please!" Written by Las Vegas Academy senior Julia Dreitzer, it's part of the company's Youth Ensemble initiative — and the fourth new play on Majestic's schedule this season, following the sci-fi drama "Sentience" and preceding the musical "Bigfoot" and the holiday horror tale "Krampus."
And when those behind "Ronnie Brixton: The Best of British Boxing" needed a theater to stage the solo drama about a celebrated BBC boxing commentator — and couldn't find one in Seattle — they opted to premiere the play at The Space's Back Space. It continues there through May 13 before moving to California's Hollywood Fringe Festival next month — and to off-Broadway after that.
There's more, from the Las Vegas Philharmonic's November premiere of a Philip Glass piano concerto during its upcoming 20th season to the Rainbow Company Youth Theatre's annual "Stories of the Silver State" history plays and Cockroach Theatre's upcoming "Still Dance the Stars," part of a "national rolling premiere" for the new play by UNLV master's alumnus Jayme McGhan.
At Majestic, doing new plays is a priority, according to artistic director Troy Heard — and not only because "there is some cachet in developing something new." Although a troupe could "subsist on" producing classics such as Tennessee Williams' "Cat on a Hot Tin Roof" (which Majestic did earlier this season), "you want to grow as well and develop new voices — who's going to be the next canonical author?"
LVLT launched its New Works competition a decade ago "to foster new works when we were first putting together our Black Box," geared toward edgier fare than the "tried-and-true standards" on the group's main stage, LVLT president Walter Niejadlik says. "It hopefully makes us more well-rounded as a theater, not just catering to actors and directors but writers."
As for this weekend's NBT premiere, "being involved in the creative process of a new ballet is most important as we look to develop this company," artistic director Roy Kaiser says.
And the chance to create reverberates for all involved, says Torke, who describes his visit to an "Until December" rehearsal as "one of the most exciting days in the studio — ever. And here we are in Las Vegas."
Contact Carol Cling at ccling@reviewjournal.com or 702-383-0272. Follow @CarolSCling on Twitter.