Longtime Las Vegan Anton to make Cabaret Jazz debut
January 8, 2016 - 12:48 pm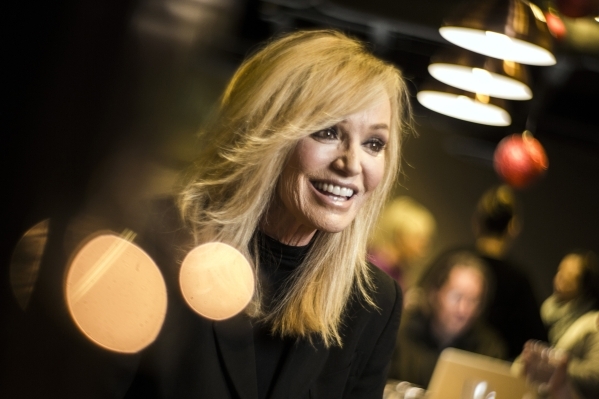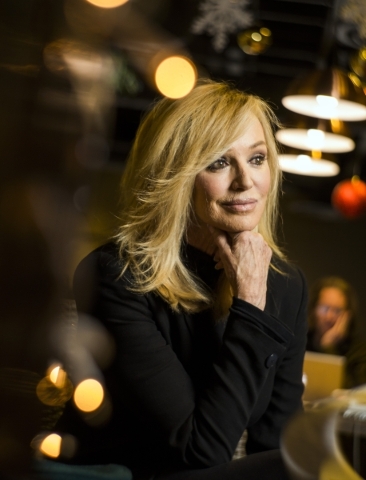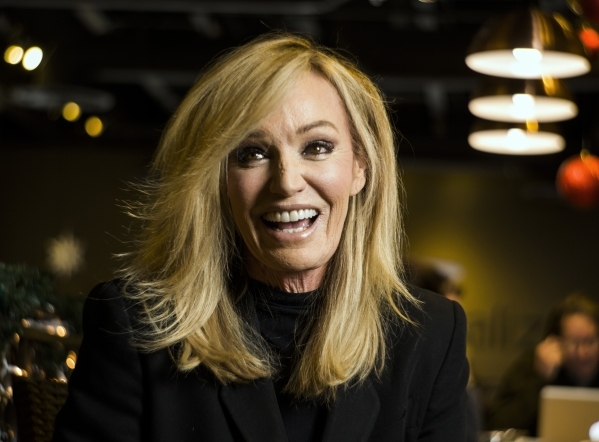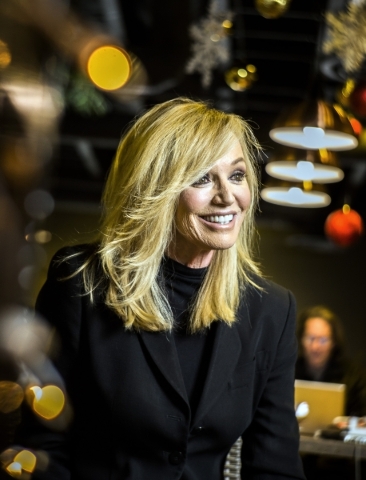 There's no place like home.
Dorothy Gale eventually discovered that — but had to visit Oz first.
Susan Anton needs no such extended excursion, as she demonstrates with this weekend's "Already Home," which marks her debut at The Smith Center's Cabaret Jazz.
"I wasn't born in Vegas," Anton says, "but when I think of my life as an entertainer, this is my home."
Anton and her husband, writer-director Jeff Lester, have lived in Las Vegas for about 20 years. (As an actor, Lester was a familiar face on TV in the 1980s and '90s; you may remember his 1991 "Seinfeld" turn as a masseur who makes George Costanza extremely uncomfortable.)
Anton and Lester moved to Las Vegas when Anton began her seven-year run with the Rockettes in "The Great Radio City Music Hall Spectacular" at the Flamingo.
"We never dreamed we would be living in Las Vegas," Anton says. "But here we are."
At the moment, Anton's settled into a chair at Sambalatte in Boca Park, a favorite hangout near her Summerlin home. Lester's a few tables away, working on a screenplay, as Anton ponders her Cabaret Jazz debut.
She's always had an in at the intimate Smith Center club.
After all, Smith Center president Myron Martin was one of the producers of the Luxor's "Hairspray," in which Anton played TV producer — and scheming stage mother — Velma Von Tussle. (She reprised the role at the Hollywood Bowl in 2011.)
Despite her Smith Center connections (including two short films about The Smith Center that Lester directed), Anton just wasn't ready to perform at Cabaret Jazz. Until now.
"I just loved, loved, loved the room," she says. "But the Cabaret Jazz" name "threw me," Anton adds, because "I didn't do cabaret and I didn't do jazz."
Since the intimate club opened in 2012, however, the wide "spectrum of musical artists" who have played there convinced Anton that she'd be at home. So did recent gigs in Palm Springs, Calif., and at Herb Alpert's Los Angeles club, Vibrato.
So she called Martin and told him, " 'It's time for me to play Cabaret Jazz.' "
She'll be performing material that's "all very special to me," from the Beatles to Bob Dylan, from Neil Diamond to Kenny Loggins. And a Marc Cohn song supplies "Already Home" with its title.
"It's the music of my life," explains Anton, who's now 65. (And still 6 feet tall.)
"There's not much difference between the '60s and today" when it comes to using "the art form to examine" contemporary issues, she says. "There's a little bit of social comment."
Along with that social comment, "I love to feel like I can have a conversation with an audience," she notes. "If a lyric touches my heart, it will probably connect to your heart."
Using music to connect with an audience is something Anton's been doing since her childhood in small-town Southern California, where she won the third-grade talent show.
A few years later, Anton progressed from talent show to beauty pageant, winning the Miss California crown in 1969 and going on to the 1970 Miss America pageant.
Anton finished as second runner-up, but her showbiz career was off and running, from TV commercials (she inherited the Muriel Cigar Girl role from singer Edie Adams) to her first appearance on the Las Vegas Strip, in "Turn It On" at the now-imploded Hacienda. (Mandalay Bay now occupies the site.)
That show, a takeoff on TV's "Laugh-In," didn't last, but Anton did, becoming the singing star of the Hacienda's next production, an ice-skating show.
Movies ("Goldengirl") and TV ("Presenting Susan Anton," "Cliffhangers") followed, along with recordings ("Foxy") and stadium tours alongside Kenny Rogers.
And "during the '80s, I was playing Vegas almost nonstop," she recalls, citing opening gigs for such Strip fixtures as Paul Anka, George Burns and Sammy Davis Jr.
But even before Anton worked with the legendary Davis, he'd already made an impression on her — as the star of the first Vegas show she ever saw.
"I was 18 years old, on New Year's Eve," watching Davis and singer Mel Torme. "I will never forget sitting in that audience," Anton says. "Mel was amazing, but Sammy … I thought, 'Whatever that is, I want to be in that business.' "
That business has taken Anton from Broadway (in everything from "Hurlyburly," directed by Mike Nichols, to "The Will Rogers Follies," directed by Tommy Tune) to producing (from Lester's short "The Last Real Cowboys" to the documentary "Speed of Life," about 2014 Paralympic snowboarding medalist — and "Dancing With the Stars" contestant — Amy Purdy) to infomercials (Remember "Perfect Buns"?).
When it comes to Anton's memories, however, Las Vegas claims a fair share.
"I was lucky to be able to see the last little bit of the way it was," she acknowledges, recalling the days — or nights — when, between the 8 p.m. and midnight shows, she would have dinner at the Dunes' Dome of the Sea with comedians Don Adams, Shecky Greene and Corbett Monica, "all trying to one-up each other." (Followed, of course, by 2 a.m. lounge forays to see Louis Prima or the Treniers, followed by visits to Jasper's Leaning Tower of Pizza to cap off the night.)
Anton's Vegas memories extend to the night Elvis Presley joined Tom Jones (then playing Caesars Palace) to sing the "American Trilogy" finale, then invited Jones' dressing-room visitors, including Anton, back to his Hilton suite.
"I was 19 and I didn't know what to make of it," she says — especially when Presley asked her to join him in his bedroom. "I thought, 'This is bad, I'd better start running.' " That is, until Presley began reading to Anton from Kahlil Gibran's "The Prophet," later inscribing the book to her with the words " 'I wish for you a life of love.' "
It's that personal touch Anton hopes to bring to her Cabaret Jazz shows this weekend.
"I don't need to run up and down stairs and put on a big sparkly ball gown" to impress audiences, she says. "I've played giant arenas with Kenny Rogers at his peak. But you can't beat a small, intimate room. The audience is right there. You can see their faces."
— Read more from Carol Cling at reviewjournal.com. Contact her at ccling@reviewjournal.com and follow @CarolSCling on Twitter.
Like Neon Las Vegas on Facebook: