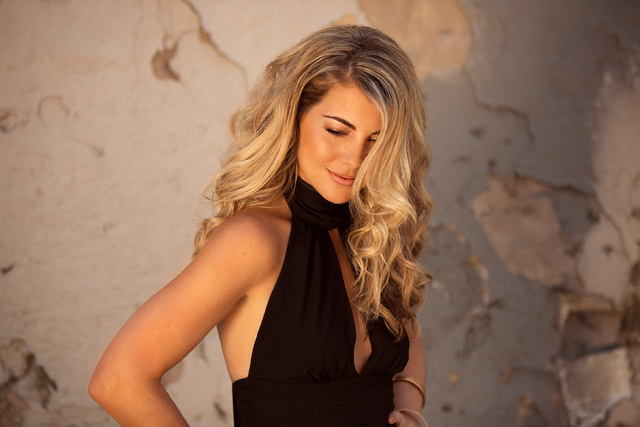 Jazz
SHAW HEADLINES
TWO CONCERTS
Jazz singer Marlena Shaw does double duty this weekend, headlining separate concerts Friday and Saturday in downtown Las Vegas.
At 7 p.m. Friday, she'll join the Las Vegas Academy Jazz Band for "Alive From the Sands Copa Room," the second installment in the Junior League's "Copa Connection" series saluting the legendary Strip venue.
Before the concert, at 5:30 p.m. Friday, historian Michael Green will deliver a free lecture on "The Rat Pack and the Sands," explaining how Frank Sinatra, Dean Martin, Sammy Davis Jr., Joey Bishop and Peter Lawford helped transform the Sands — and, by extension, the Strip — through their performances.
Both events take place at the academy's Lowden Theater of the Performing Arts, Clark Avenue and Ninth Street. Tickets for the concert are $8 (cash only) and available at the door. After the concert: a reception and guided tour of the historic Morelli House, 861 E. Bridger Ave. For more information, call 702-499-4197.
Shaw returns at 7 p.m. Saturday — and she'll be bringing the academy's Jazz Band with her — to headline the free Jazz in the Park series at the Clark County Amphitheater, 500 S. Grand Central Parkway. (Seating for those with picnic baskets, blankets and low-back chairs begins at 6 p.m. Food vendors will be on site.)
For more information on Jazz in the Park, now in its 25th year, visit www.clarkcountynv.gov/Depts/parks/Pages/jazz-inthe-park.aspx.
Family fun
FESTIVALS SALUTE
ETHNIC TRADITIONS
Whether it's Cinco de Mayo or Asian Pacific Heritage Month, there's plenty to celebrate this weekend, thanks to a trio of observances.
The third annual Latin International Festival of Talent (alias LIFT) takes on a multicultural Latin theme Friday and Saturday at the Rio, spotlighting musical styles ranging from mariachi to merengue, Spanish rock to salsa, along with carnival rides, dancers, games and other activities.
LIFT takes place from 2 to 11 p.m. Friday, noon to midnight Saturday and noon to 10 p.m. Sunday at the Rio, 3700 E. Flamingo Road. Tickets ($8 general; $5 for police officers, firefighters and seniors; free for children under 46 inches tall) are available at the door
Meanwhile, at the Clark County Library, Friday's annual Mariachi Spring Music Festival features the best and the brightest groups from the Clark County School District's Mariachi Music Program.
Scheduled to perform: Mariachi Luz de Orr from Orr Middle school, Rancho High School's Mariachi Oro de Rancho, Mariachi Los Gavilanes and Mariachi Juvenil Gavilan from Monaco Middle School, Von Tobel Middle School's Mariachi Los Tigres and Mariachi Diablo del Sol from Eldorado High School, along with the district's Mariachi faculty.
The free concert begins at 7 p.m. Friday at the Clark County Library, 1401 E. Flamingo Road.
And the Discovery Children's Museum continues its Asian Pacific Heritage Month programs with Saturday's Korean Celebration, where Gina Kim and the Korean Dance Academy will explore the significance of the intricate dances — and tell stories through costumes and drama.
Opportunities for artistic expression connected to the Korean celebration continue through May 16 at the museum, 360 Promenade Place, which is open from 9 a.m. to 4 p.m. Tuesday through Friday, 10 a.m. to 5 p.m. Saturday and noon to 5 p.m. Sunday. Admission is $12 for visitors ages 1 to 99; for more information, go online to DiscoveryKidsLV.org or call 702-382-5437.
Music
CABARET HOSTS
MORGAN JAMES
"Direct from Broadway" may be a cliche — but the cliche has its roots in truth when it comes to Morgan James, who performs Friday at The Smith Center's Cabaret Jazz.
On Broadway, James has performed in the recent "Godspell" revival and in the new hit "Motown: The Musical."
In her solo show, James shifts her musical focus to soulful legends such as Billie Holiday and Aretha Franklin, prompting The New York Times to describe her as "a phenomenal talent whose feel for classic soul music is bone deep."
James performs at 7 p.m. Friday in Cabaret Jazz at The Smith Center for the Performing Arts, 361 Symphony Park Ave. For tickets ($39-$49), visit www.thesmithcenter.com or call 702-749-2000.
Benefit
CSN COLLABORATION
SPARKS SCHOLARSHIPS
Just the facts, ma'am. Make that the "FACTS — Fine Arts Collaboration of Teachers and Students," which brings students, faculty and special guests together at 2 p.m. Sunday at the College of Southern Nevada's Cheyenne campus for a Music Scholarship Fund benefit.
Middle Eastern dance, scenes from a variety of well-known plays and music — ranging from CSN's Calypso Coyote Steel Drum Band to the Latin Jazz Band — will be on the program, along with favorite show tunes from the Solaris Dance Theatre senior troupe. Visual art also will be represented through works by students of CSN's Art 298: Portfolio Emphasis class.
"This is an exciting new venture for our students and a great way to showcase the diverse cultural offerings available at the college and in our community," says CSN faculty member Robert Bonora. "We hope to make this an annual event."
The FACTS collaboration begins at 2 p.m. Sunday in CSN's Nicholas J. Horn Theatre, 3200 E. Cheyenne Ave., North Las Vegas. Admission is $8 for adults and $5 for students and seniors, and includes a postshow reception with performers. For reservations and more information, call the CSN ticket office at 702-651-5483 or visit www.csn.edu/pac.
Classical music
BRAHMS HIGHLIGHTS
SYMPHONY CONCERT
The Henderson Symphony Orchestra closes its 2013-14 concert season Friday with Brahms' "German Requiem."
Soprano Cecilia Lopez and baritone Tod Fitzpatrick join the all-volunteer orchestra, conducted by music director Taras Krysa.
The free concert begins at 8 p.m. Friday at the Henderson Pavilion, 200 S. Green Valley Parkway. For more information, visit HendersonLive.com or call 702-267-4849.
Music
WRIGHT PLAYS
MOTHER'S DAY
Las Vegas-based pianist Danny Wright returns to The Smith Center's Cabaret Jazz Sunday for a Mother's Day salute featuring selections from his double album "A Mother's Love," including "You Raise Me Up" and "Wind Beneath My Wings."
Wright, a composer as well as performer dubbed "The Healer of Hearts," also will share the inspirations for — and play — original compositions such as "My Son's Lullaby."
Wright performs at 2 and 6 p.m. Sunday in Cabaret Jazz at The Smith Center for the Performing Arts, 361 Symphony Park Ave. For tickets ($30-$75), call 702-749-2000 or visit www.thesmithcenter.com.
— By CAROL CLING