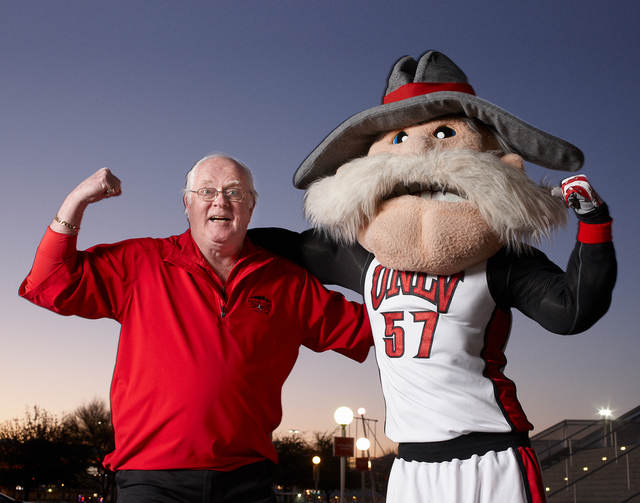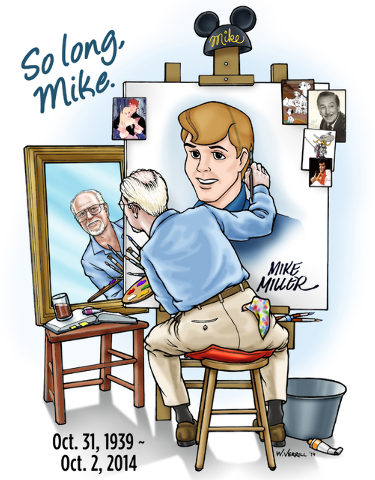 View editorial cartoonist Mike Miller died Oct. 2 at age 74.
His son, Don Miller, shared this message, "After a long battle with cancer, Dad has gone fishing. He passed in his sleep but kept us laughing every time he was awake. Cancer didn't take his life, it took his body. He's still very much alive and enjoying the start of his eternity."
Mike Miller's life is set to be celebrated in a memorial service at 10 a.m. Oct. 17 at The Crossing Church, 7950 W. Windmill Lane.
The prolific artist has been drawing cartoons all of his life. He is the son of a commercial artist and cartoonist and attended a year at Chouinard Art Institute, which, in 1961, merged with the Los Angeles Conservatory of Music to become the California Institute of the Arts. He left before graduating to serve in the U.S. Army and was on active duty for a year and reserve for another 5½.
"When I got out of the Army, my first job was at Disney working on '101 Dalmatians'and 'Cinderella,' " Miller said in an interview in August.
In Las Vegas, he worked as a commercial artist and cartoonist and was on the staff of the Las Vegas Review-Journal for many years. In 1982, he designed UNLV's mascot Hey Reb! He charged the school $1 for the design and exclusive rights to it.
In recent years, he became more involved with fine art. Some of his work is on display at Collective Souls Fine Art & More in Tivoli Village.
Miller's splash in the View Neighborhood Newspapers began with the popular cartoon caption contest and a Sir Oscar series portraying then Las Vegas Mayor Oscar Goodman. When Goodman's final term ended, Miller continued to contribute Vegas View cartoons. His work was also featured in the Las Vegas Business Press, and his paintings graced the pages of the Las Vegas Review-Journal's features section accompanying Margo Bartlett Pesek's Trip of the Week column.
Miller's influence continues. Though reporter and artist F. Andrew Taylor has taken up the brush to continue his legacy, it's still Miller's book, "The Reign of Sir Oscar," that is given to winners of the monthly caption contest.
Although he won numerous awards and accolades over the years, two projects remain the ones Miller was proudest of: a series of historical prints that were sold to benefit Opportunity Village and his children's books, published by Stephens Press, featuring Tomas the Tortoise.
"I wrote and illustrated six of my own books and drew eight more for other people," Miller said. "It was fun and rewarding,and you get to read them to kids and watch them light up."